If you've been thinking about installing skylights in your home, stop thinking and schedule a virtual design consultation, the tax credit will only be 26% through the end of 2022. After Dec. 31, 2022, the tax credit lowers to 22%. When you're ready to install, use our installer locator find a skylight installer near you.
The estimated tax credit on product installation of a single VELUX No Leak Solar Powered "Fresh Air" skylight is an estimated $714.74, taking the typical installation cost from $2,749 to $2,034.26.* In 2021, it will be estimated at only $604.78. Costs vary by location, but you get the idea: install this year and save more.
Which skylight products qualify for the federal tax credit?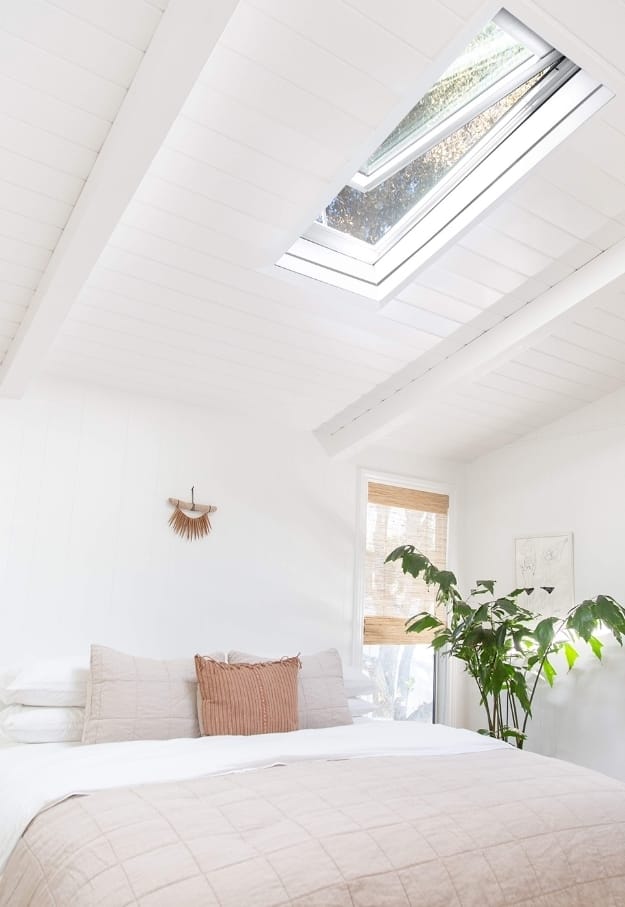 The tax credit is part of the Emergency Stabilization Act signed into law in 2008 by President George W. Bush and the American Recovery and Reinvestment Act of 2009 signed into law by President Barack Obama. These laws created a 26% tax credit on the purchase and installation of qualifying products in renewable technologies such as solar electric property.
The following VELUX products qualify for the tax credit:
Solar-powered "fresh air" skylights
Fixed or manual "fresh air" air skylights with a factory installed solar-powered blind
Rigid Sun Tunnel skylights with a pre-installed solar-powered night light
Solar-powered blinds
Solar-powered skylights with solar blinds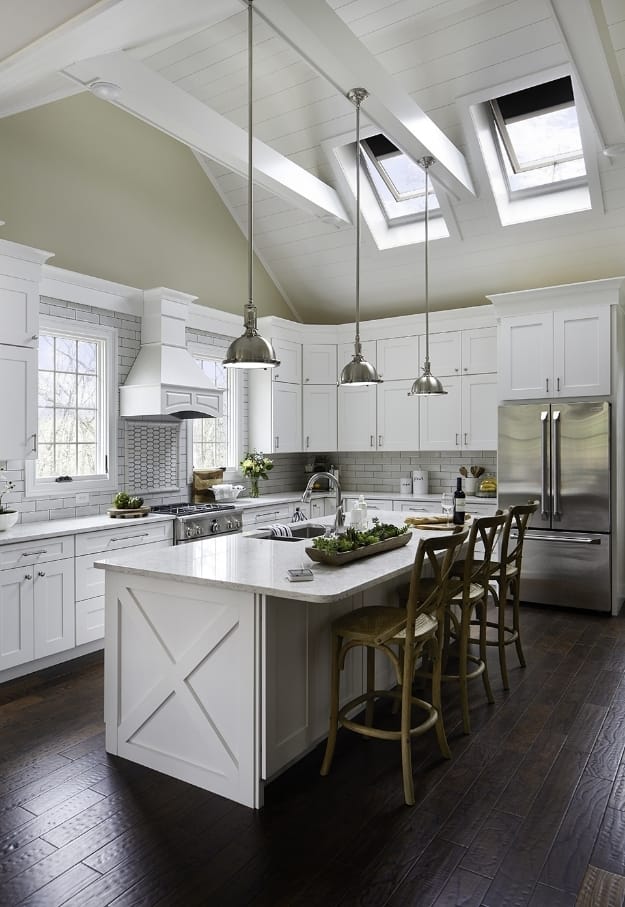 To get the most out of your skylight, we recommend solar-powered skylights with solar blinds. These models provide maximum versatility because they not only bring natural light into your home, they also open to create air flow. They're especially useful in bathrooms and kitchens where moist air and odors can build up.
And best of all, solar-powered skylights are powered by the sun. A small solar panel mounted on the exterior frame charges a battery inside the skylight, allowing it to be opened and closed with a remote control. The skylight also has a rain sensor that triggers the skylight to close when it senses rain.
Add solar-powered blinds to your solar skylight for the ultimate in light control. The blinds, available in light diffusing and room darkening, have their own solar panel that charges a battery inside the blinds' cartridge, so you'll always have power to remotely adjust them.
Fixed or manual "fresh air" skylights with solar blinds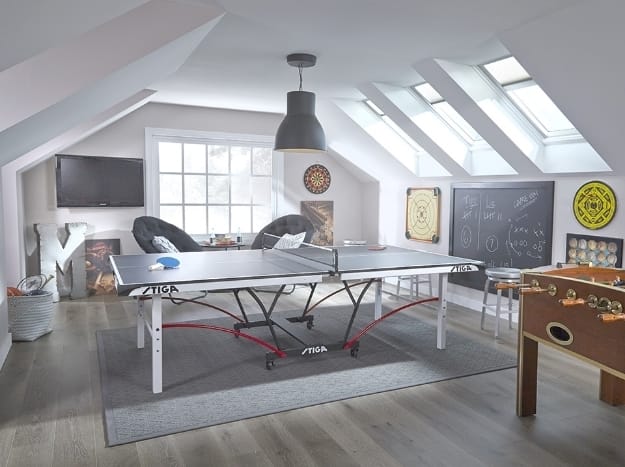 If you're adding skylights to a room where fresh air isn't a priority, adding a fixed or manual "fresh air" skylight with factory installed solar blinds and a VELUX ACTIVE with NETATMO Gateway is your best choice. We call it the Go Solar option and it offers dramatic savings with the 26 percent tax credit.
A typical fixed skylight with flashing and installation costs about $1,900. With the federal tax credit, you get the skylight, flashing, blind, VELUX ACTIVE Gateway and installation for approximately $1,700. The VELUX ACTIVE Gateway is free with the Go Solar option and each skylight comes with its own gateway.
With the VELUX ACTIVE Gateway, your skylight blinds can be adjusted using the VELUX ACTIVE smartphone app. The gateway also allows you to automate your blinds to maximize the light when you want it and minimize it when you don't.
Already have VELUX skylights? Add solar blinds.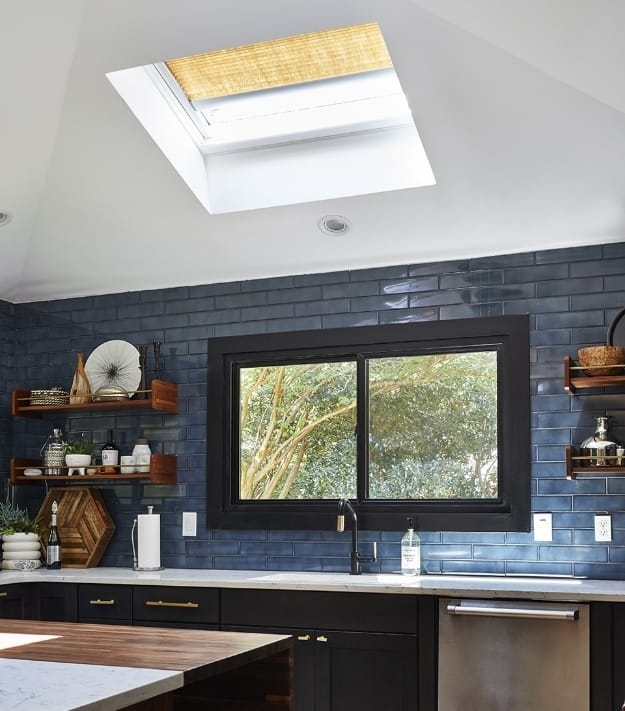 Our solar-powered blinds and their installation cost also qualify for the federal tax credit. If you have skylights already installed in your home, consider making them more versatile with blinds.
VELUX skylight blinds come in more than 75 colors and patterns in light diffusing or room darkening options. If you're looking to add a pop of color above they're the perfect choice.
Rigid Sun Tunnel skylights with pre-installed solar night light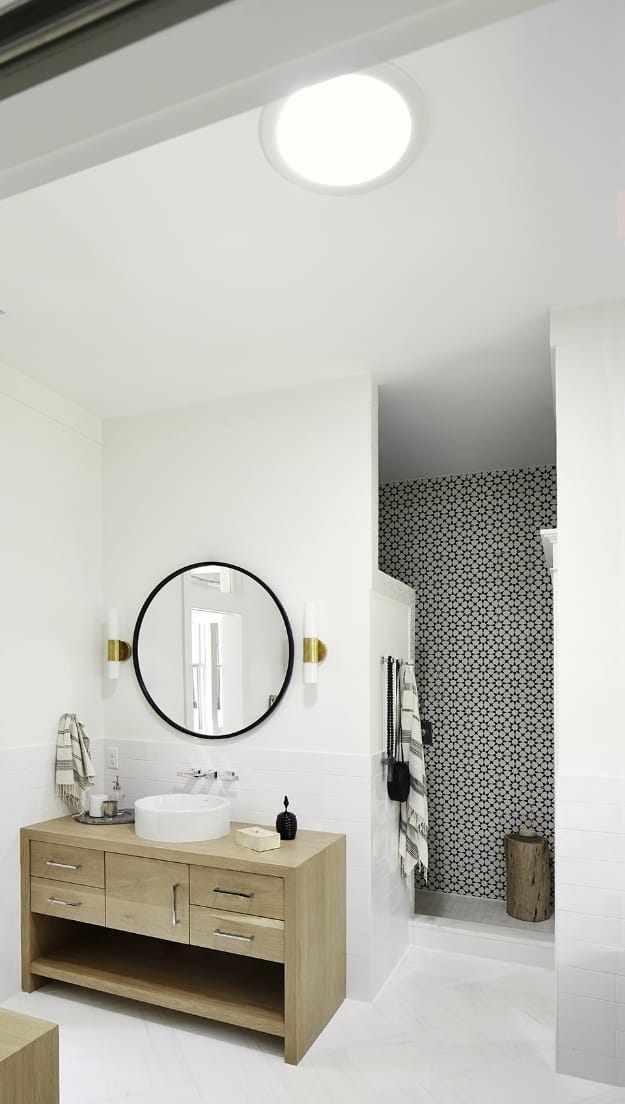 If your home needs natural light, but you don't want a sky view, a Sun Tunnel skylight is the perfect choice. Ideal for any large or small room, these versatile skylights can even provide natural light in closets, hallways and small bathrooms.
With the solar-powered night light you get soft lighting when the sun has set, making them ideal for children's bathrooms or hallways.
How does it work? The Sun Tunnel lens is mounted on the roof and connects to a diffuser via a highly reflective aluminum tunnel through the attic. Natural light spills into the room below. The night light is mounted inside the tunnel and has a solar panel that charges during the daytime. When it's dark, it triggers LED lights to illuminate, providing dim light.
Move it from the to do list
Learn more about your potential tax credit with our Solar Tax Credit Estimator.* Then find an installer in your area and brighten your home and your wallet at the same time.
* Actual installation costs will vary from these estimates based on common variables in roof construction and shaft construction. Local delivery costs and applicable sales tax not considered for these estimates. These numbers are provided as estimates only.