When people think Nashville, Tennessee, they think fun. From country superstars to up-and-coming songwriters, pro football to Triple-A baseball, Michelin-starred restaurants to classic local dives, Nashville honors its past and welcomes its future, creating a vibrant culture with a spirit unlike any place else in the United States. With something for everyone, Music City is the perfect spot for the HGTV Urban Oasis® 2022. A modern take on a farmhouse, this home incorporates Nashville's heritage in a peaceful escape from the busy city.
With 34 VELUX® skylights and Sun Tunnel® Skylights throughout the home, natural light showcases its unique style, bringing a sense of calm that opens up the space.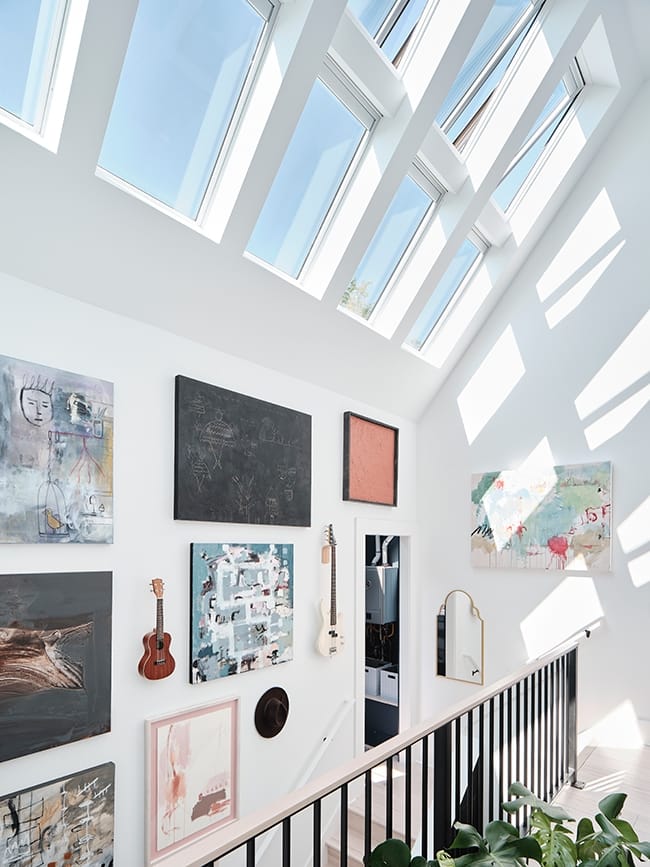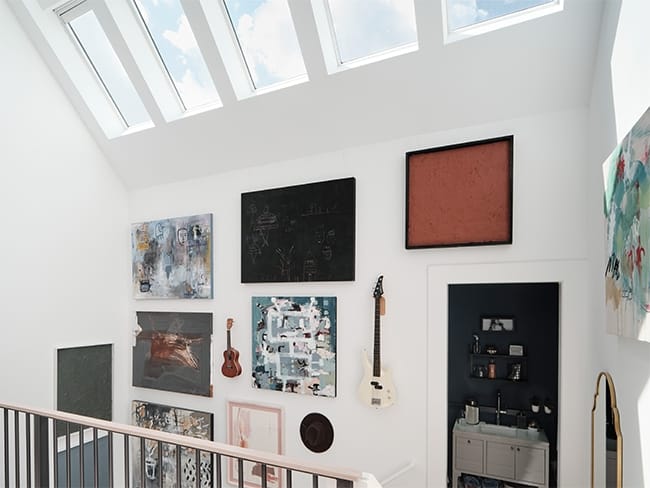 The light from above offers a more natural, diffuse look than the harsh light that comes from windows. Overhead lighting is also how galleries display art because it shows colors as they are meant to appear without the distortion of artificial or angled light.

Want to live in this light-filled modern farmhouse?
Enter for a chance to win the bright, airy and music-inspired HGTV Urban Oasis® 2022.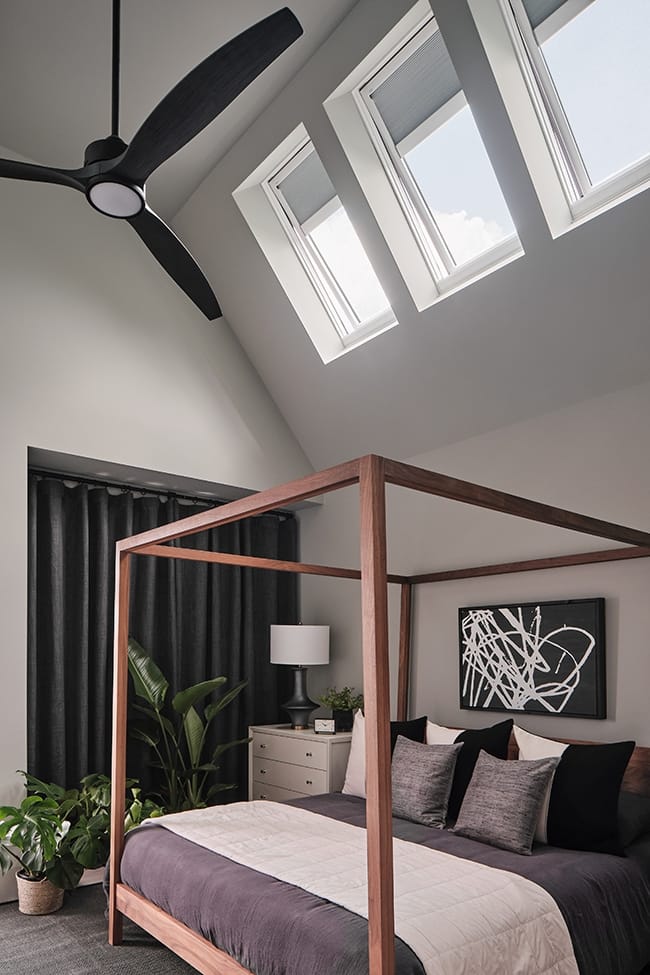 Sunlight and shade create a restful retreat
Nashville lots are long and narrow, resulting in what is locally known as "tall and skinny" homes. Flynn and his team utilized that height. Skylights in the vaulted second-floor ceiling make the main bedroom and bathroom appear even larger. The main bathroom features four VELUX No Leak Fresh Air Skylights and one VELUX No Leak Fixed Skylight, allowing in natural light that showcases the calm, neutral palette while providing privacy from neighbors.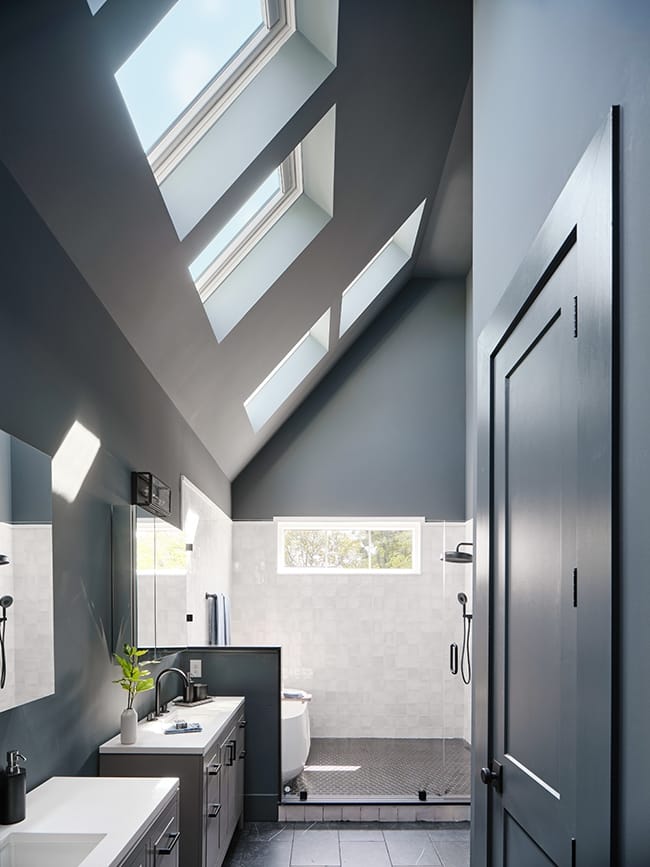 All skylights in the home are fitted with VELUX shades (options include light filtering, room darkening or blackout) that can be closed with an app, allowing you to take rooms from bright to diffuse or even to darkened spaces.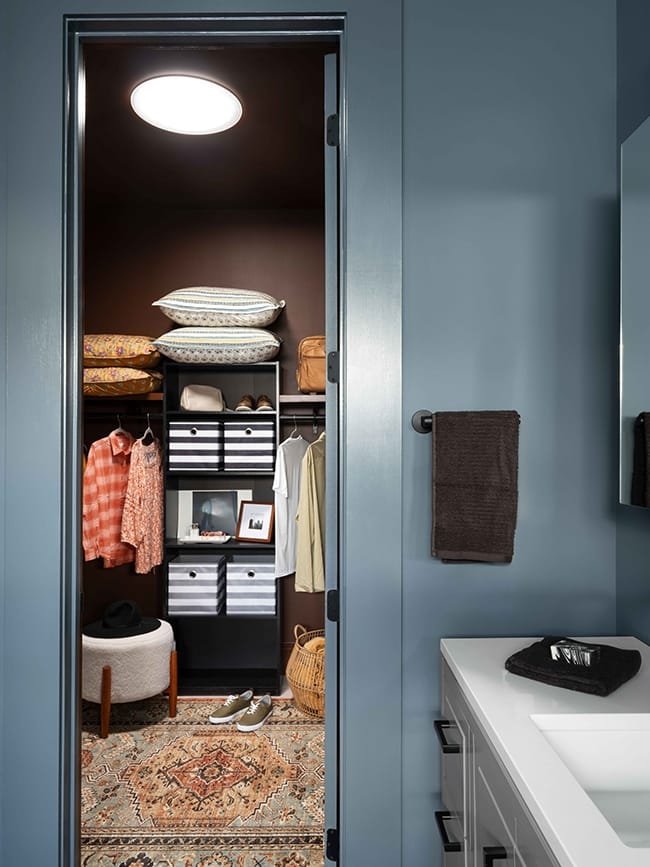 VELUX Sun Tunnel® Skylights also provide natural sunlight to rooms often lit solely with artificial light, including the main closet and guest bathroom. Sun Tunnels reduce the need for electric light, leading to a smaller carbon footprint and lower electric bills. The Solar Night Light Kit is an option for rigid Sun Tunnels, providing a soft, moonlit feeling at night when sunlight is unavailable.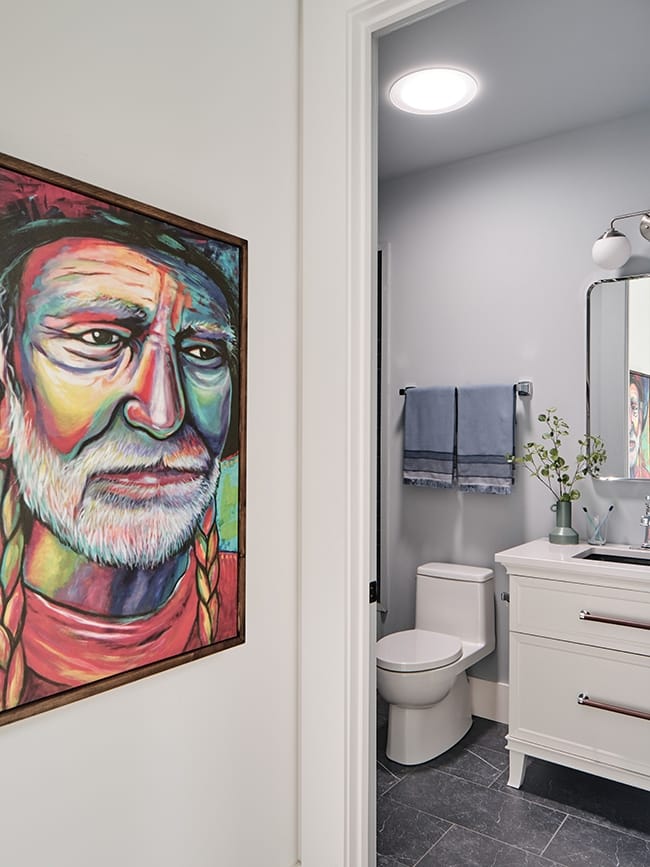 Studio space with sky views
No Nashville oasis is complete without a dedicated music studio.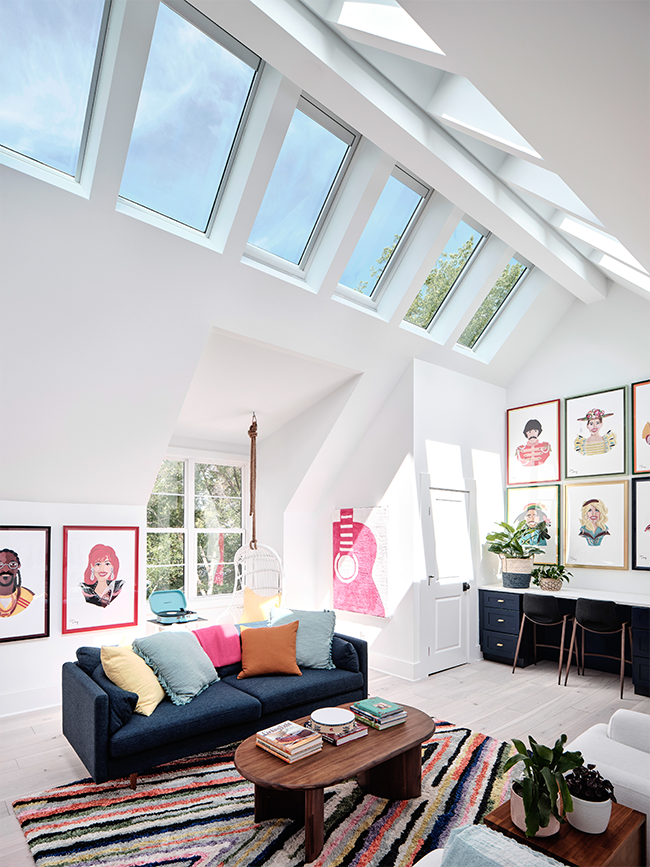 This studio, featuring eight fixed skylights and four vented skylights along the roof's ridge, is located above the detached garage, which — in true Music City style — can be converted into an impromptu concert space. With felt portraits of music icons by artist Sam Sidney and bold colors set against clean white walls, this studio is a relaxed, inviting space that allows for conversation, creativity and fresh air to flow freely.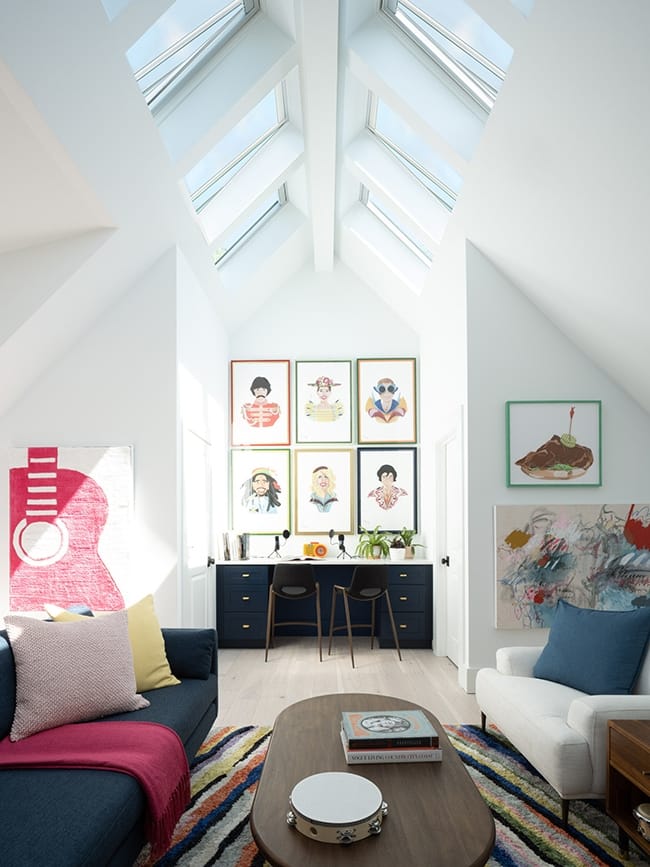 © 2022 Warner Bros. Discovery, Inc. or its subsidiaries and affiliates. All trademarks are the property of their respective owners. All rights reserved.

Sponsored by Warner Bros. Discovery, Inc., 230 Park Avenue South, New York, New York 10003.

NO PURCHASE NECESSARY TO ENTER OR WIN. Open to legal residents of the 50 United States and D.C., including territories, possessions, and commonwealths, age 21 or older as of Promotion start date. Void where prohibited. Odds of winning depend on number of eligible Entries received. Promotion ends at 5:00 p.m. ET on November 23, 2022. For full Official Rules and prize disclosures, visit https://www.hgtv.com/sweepstakes/hgtv-urban-oasis/sweepstakes/rules. To enter, visit https://www.hgtv.com/sweepstakes/hgtv-urban-oasis/sweepstakes/enter or https://www.foodnetwork.com/sponsored/sweepstakes/hgtv-urban-oasis-sweepstakes. Sponsored by Warner Bros. Discovery, Inc., 230 Park Avenue South, New York, New York 10003.