Sometimes a stairwell can feel like the middle child. Loved and valued but not always able to steal the spotlight. One way to show the area some love is to create an art gallery. And, with just a little prep work, it's easier than you think.
Identify Your Style
Remember this is your gallery. There's no wrong or right way, but here's a few things to consider to create a put-together look.
Think about what kind of art or images you want to display. Deciding on a theme will guide the entire process. Some collection ideas include: family milestones, landscapes, travel, or subjects in black and white. In this stairwell light is part of the art show, traveling through the glass railings bringing warmth to the open spaces, and highlighting the large-scale works.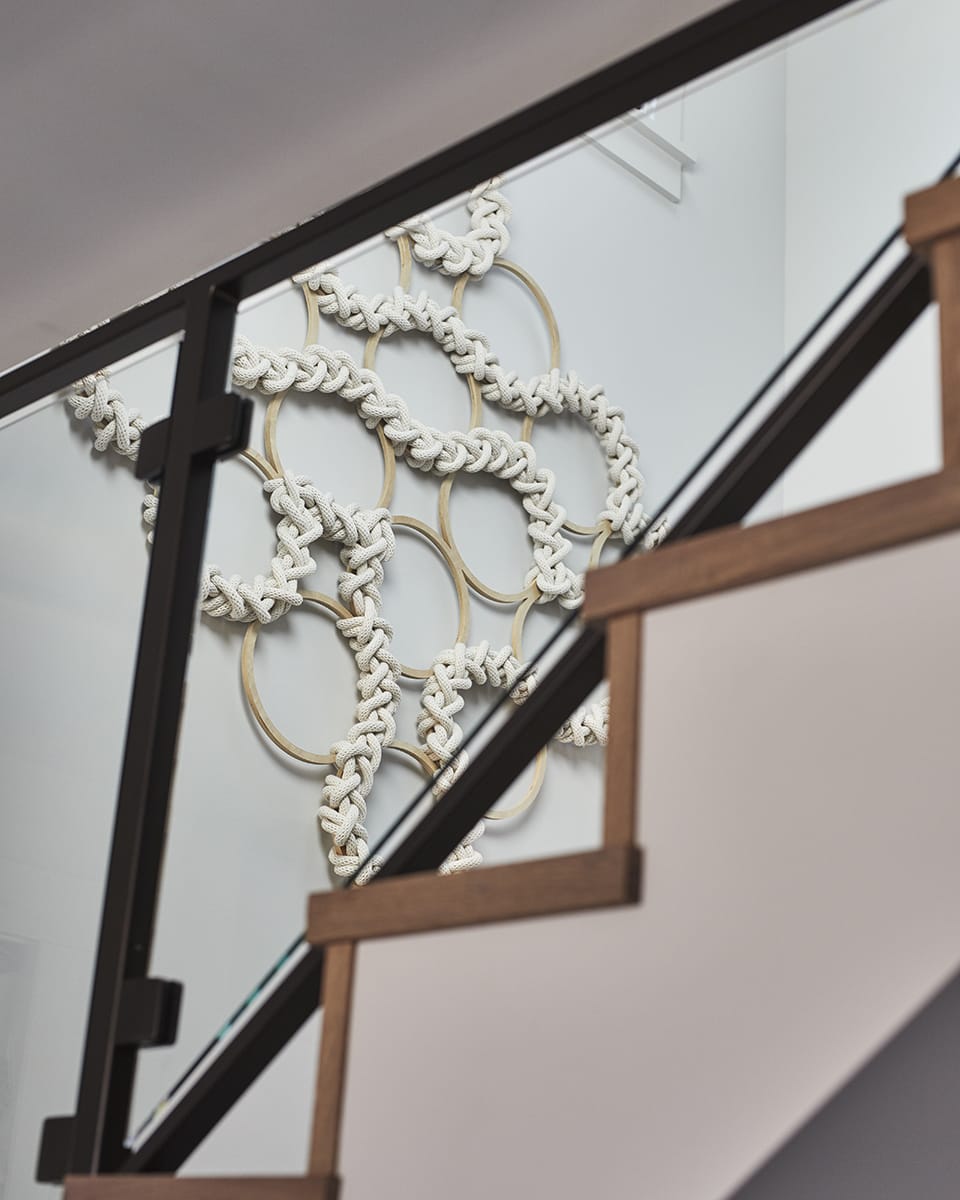 Scale and Frame

Evaluate the space; do you have one wall to cover or multiple areas and heights? Use artwork to connect areas; the macramé work in this stairwell subtly marks the landing and transition to the next level, by being visible from multiple floors.
You can create a consistent yet dynamic feel with your frame selection no matter what you're showcasing. Similar modern frames – think all one color - can bring a fresh look to vintage images and art from any era, just as a mixture of antique patina finishes can display recent life events or modern architecture.
Don't forget to think outside the frame by mixing in some dimensional pieces such as macrame, quilts or a knotted rope piece like the one hanging in this stairwell.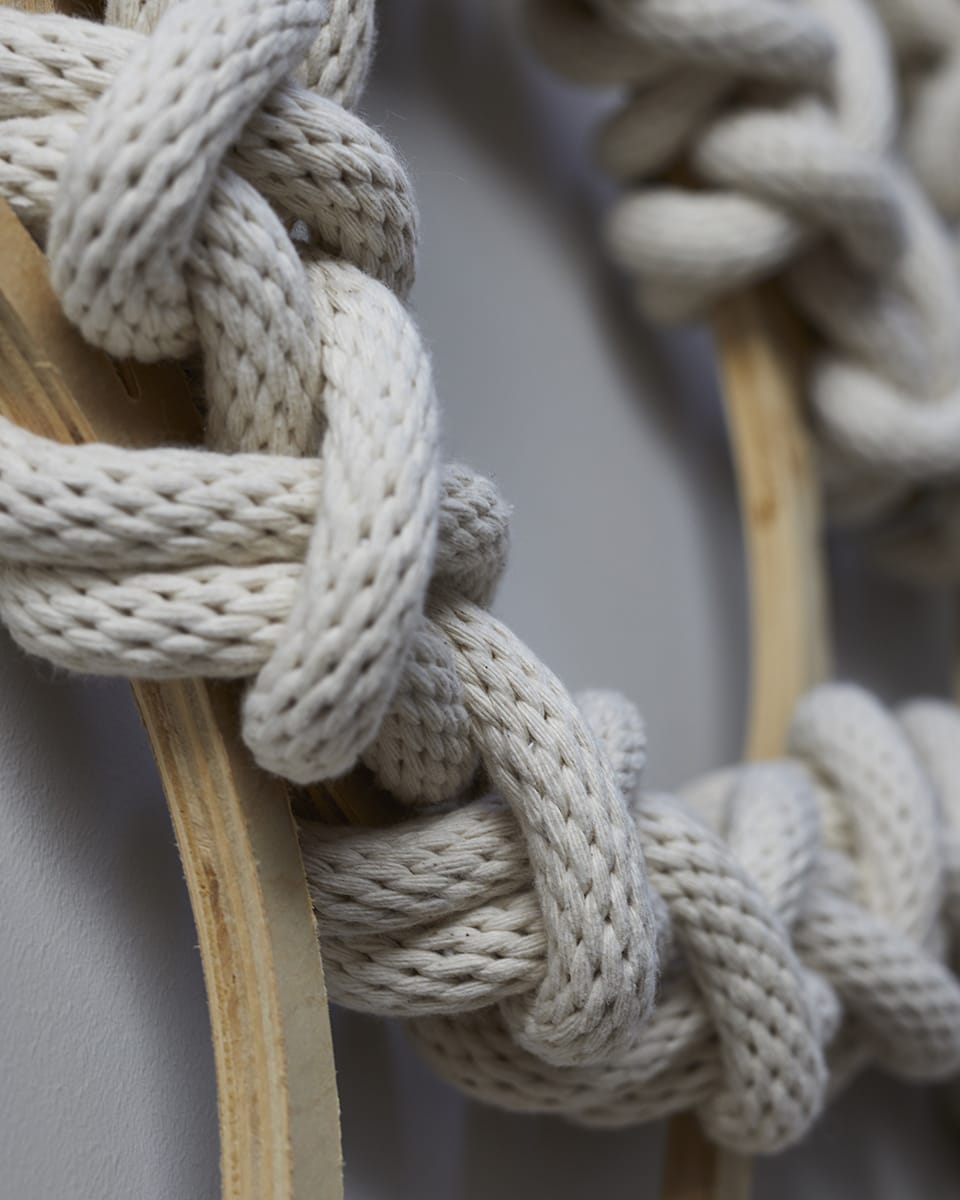 Light the Way

None of what you hang matters if it's not well lit; lack of light is a common challenge in stairways.
An instrument in your curator toolbox is a skylight. Providing natural light, a skylight puts your artwork on exhibit… illuminating your home's core and making the transition between floors a vibrant experience.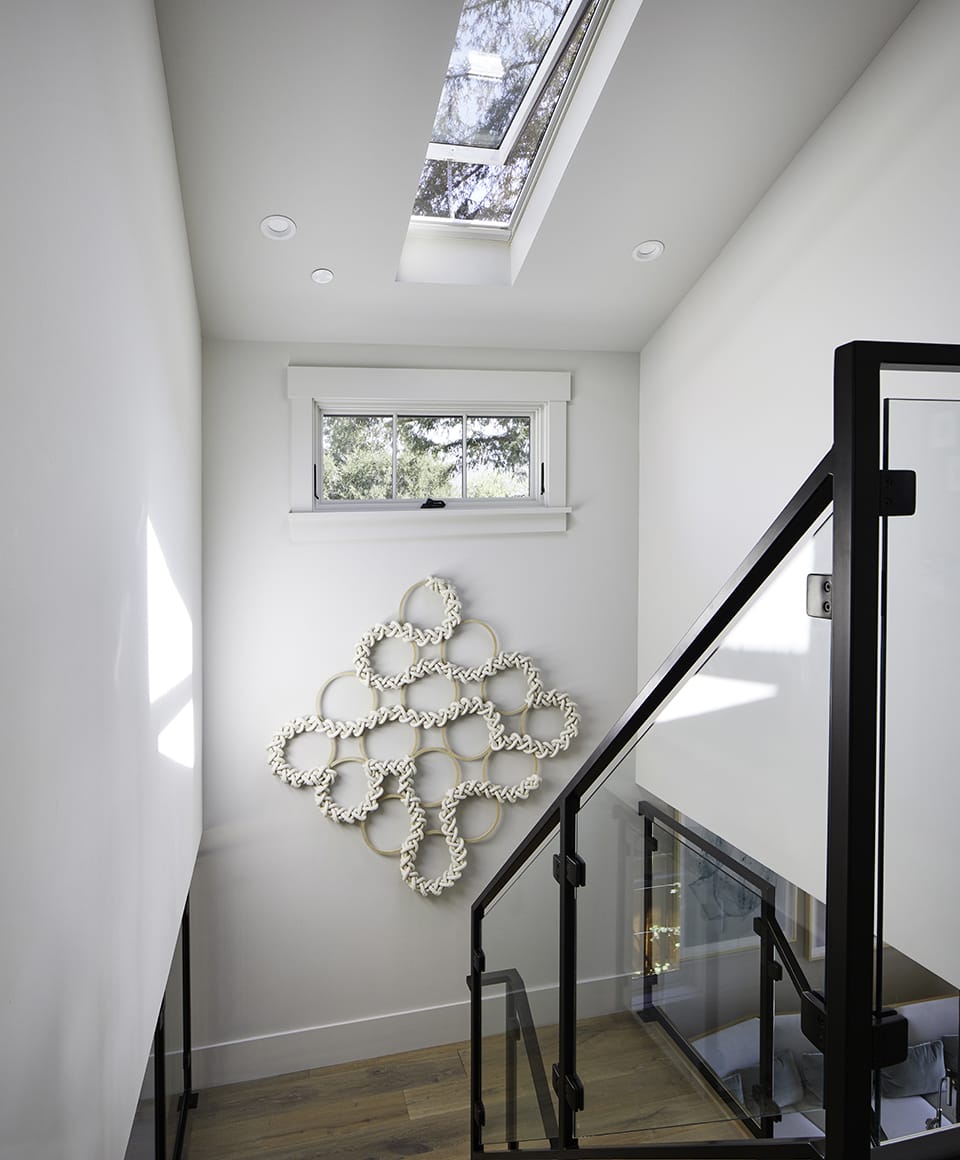 This stairwell is flooded with natural light both from the skylight above and from the side creating dynamic interactions with the works displayed. Take time to monitor the light pattern throughout the day noting how it travels and affects your gallery.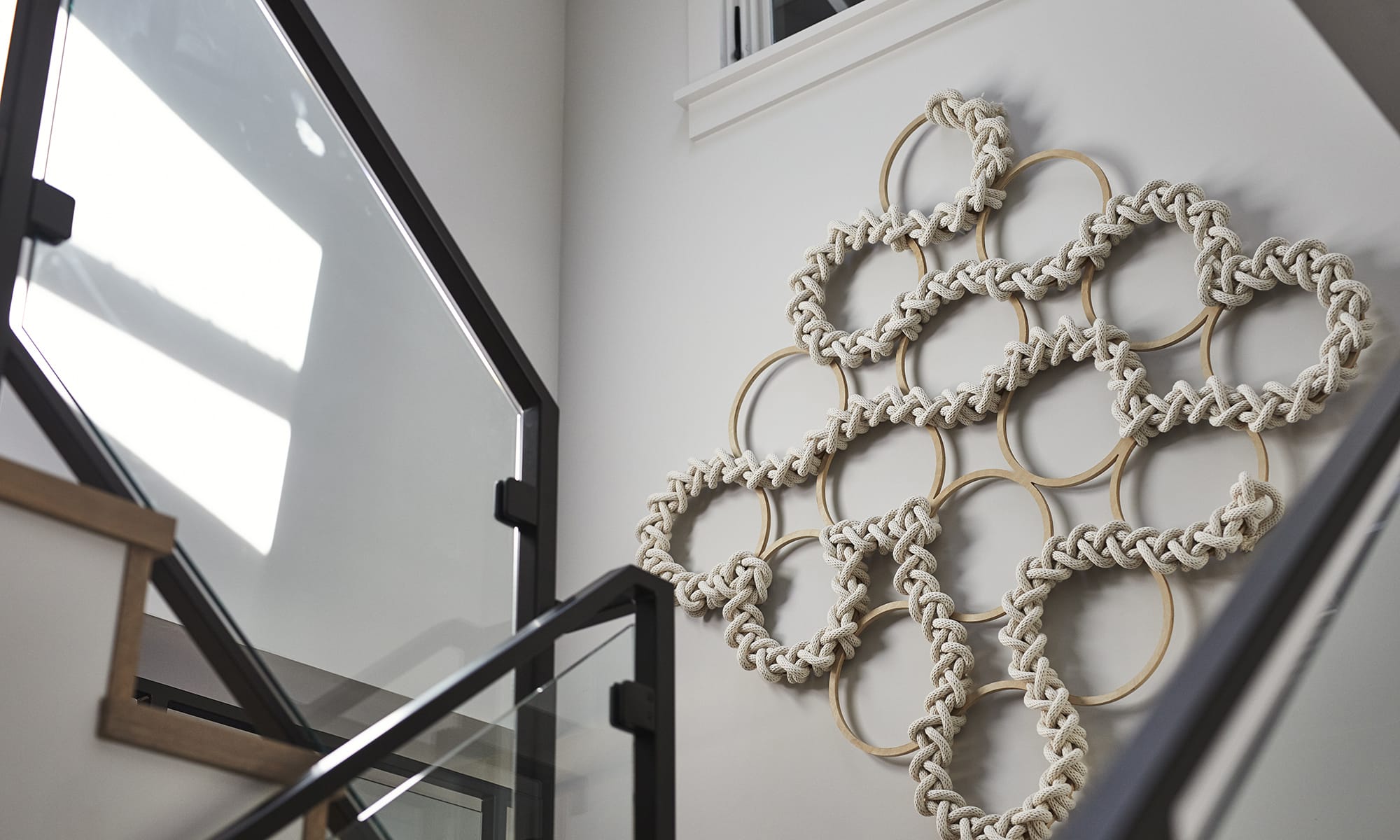 Traveling Exhibition
Just like at an art museum your collection doesn't have to be permanent. Consider changing out sections of the gallery throughout the year. The updates could be seasonal to reflect the changing light in the stairwell, or to show a progression of life events. It's up to you if you charge admission to view your gallery.