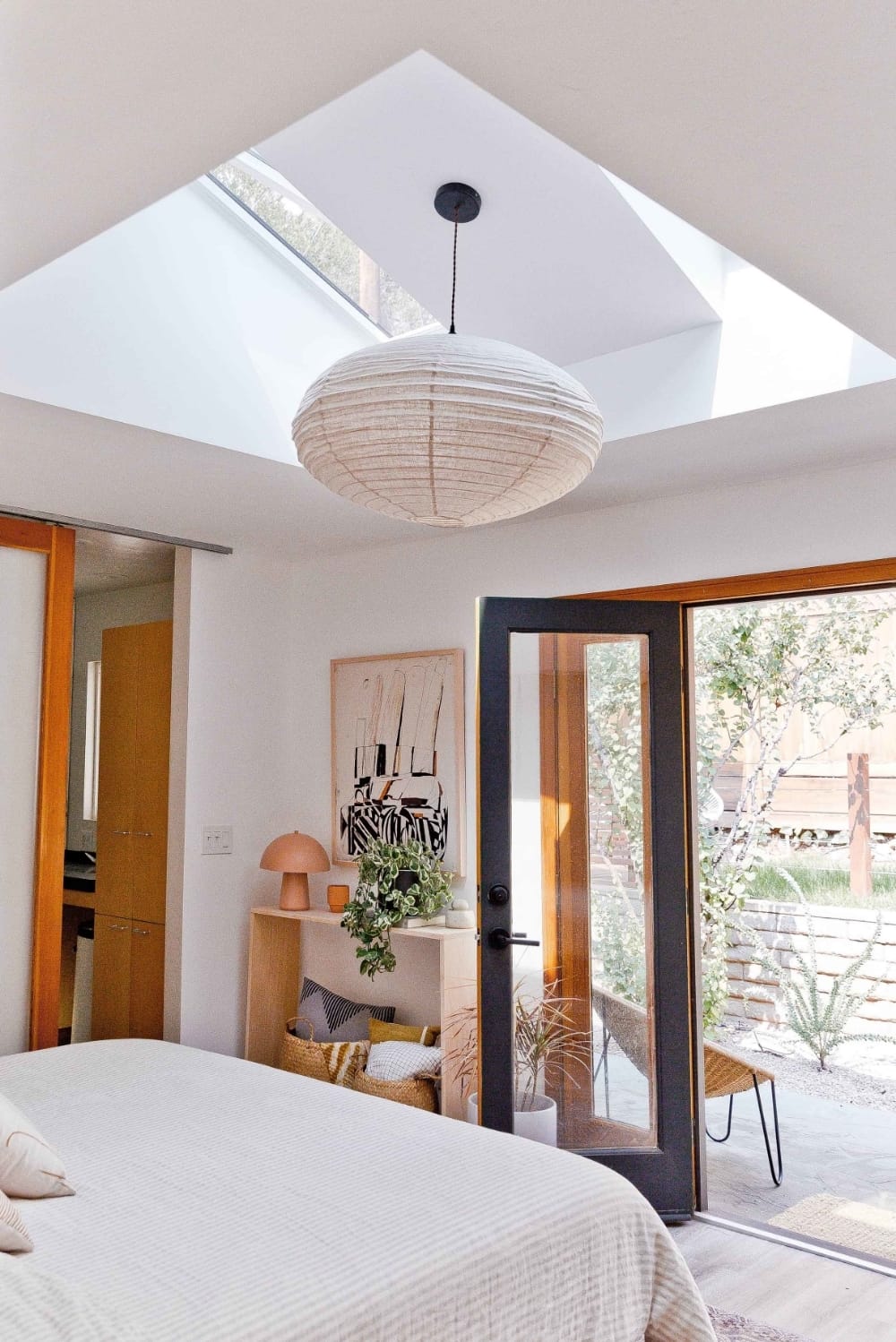 When it comes to brightening your home, you may wonder, "How many skylights do I need?" While home renovation projects tend to focus on a single room, some homeowners take a daylight renovation approach by adding skylights to multiple spaces. Doing so creates bright, airy rooms into which they can add new color, furniture, plants and artwork or simply transform existing interiors with mood-boosting, color-enhancing natural light and fresh air.
There's a growing desire for homes with wellness and sustainability features, and skylights can play a role in achieving both goals. Homeowners can create a fresh, open vibe throughout their home by adding skylights in multiple rooms, just as interior design and lifestyle influencer Brittni Mehlhoff did by adding 10 skylights to her San Diego home. Keep reading to see how she transformed her main bedroom, patio, dining room and kitchen.
Skylights create a unique bedroom architectural feature
With a flat ceiling in the main bedroom, Mehlhoff worked with a VELUX®-certified skylight installer to create a light shaft — the space between the skylight and the ceiling — that opened up the ceiling without vaulting it. The 8-foot opening allows the skylights to be spaced apart and leaves room in between for a ceiling light fixture. Not only is the bedroom much brighter, but installing the skylights this way also creates a compelling architectural feature in the ceiling.
Because it's a bedroom, Mehlhoff selected room-darkening shades, so she can block sunlight for restful sleep.
Before adding skylights, the bedroom was dark and dull.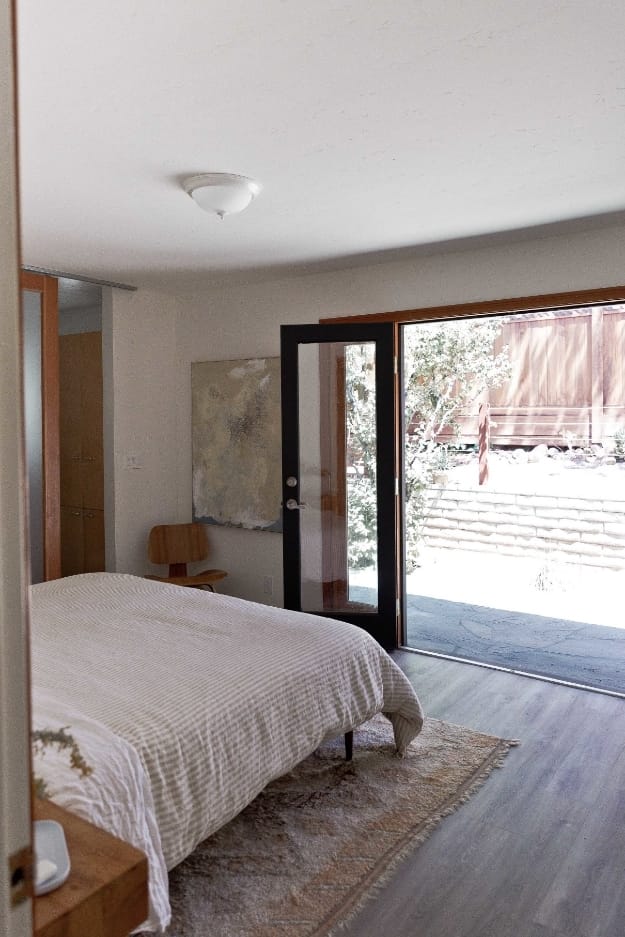 Brighten inside and outside with patio skylights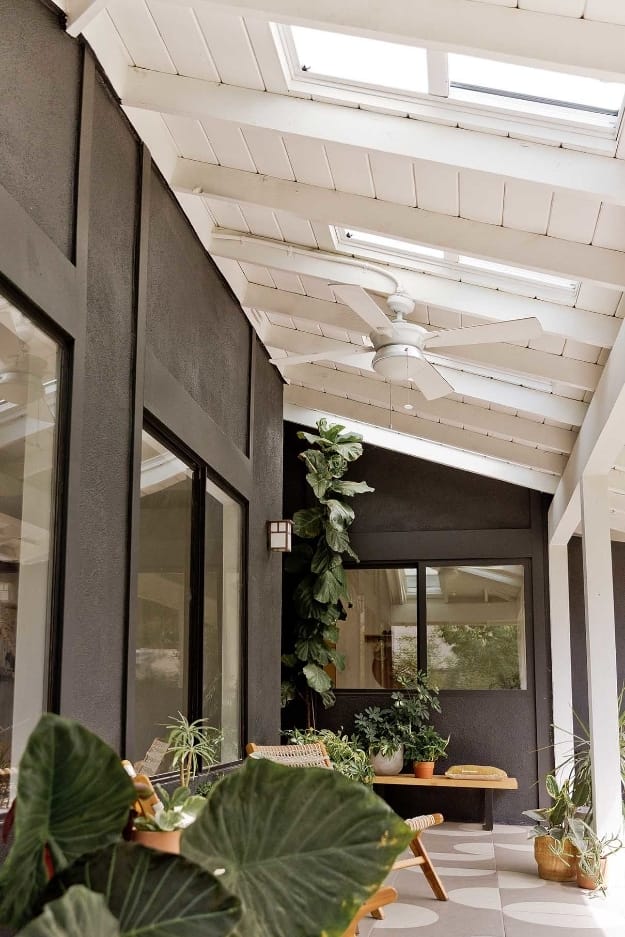 Mehlhoff lives in a 1960s California ranch house, a single-story home with patio overhangs on the front and back that block some sunlight from reaching the interior. Since bringing more sunlight inside was one of Mehlhoff's priorities, she decided to add five VELUX Fixed Skylights with light-filtering shades to the patio overhangs. Patio skylights brighten the exterior patio area and allow natural light to brighten the rooms immediately inside.
The patio skylights include light-filtering shades that are controlled by a remote or smartphone app. They diffuse the light when needed while keeping the patio bright.
Before adding skylights, the patio overhang blocked light from coming inside the house.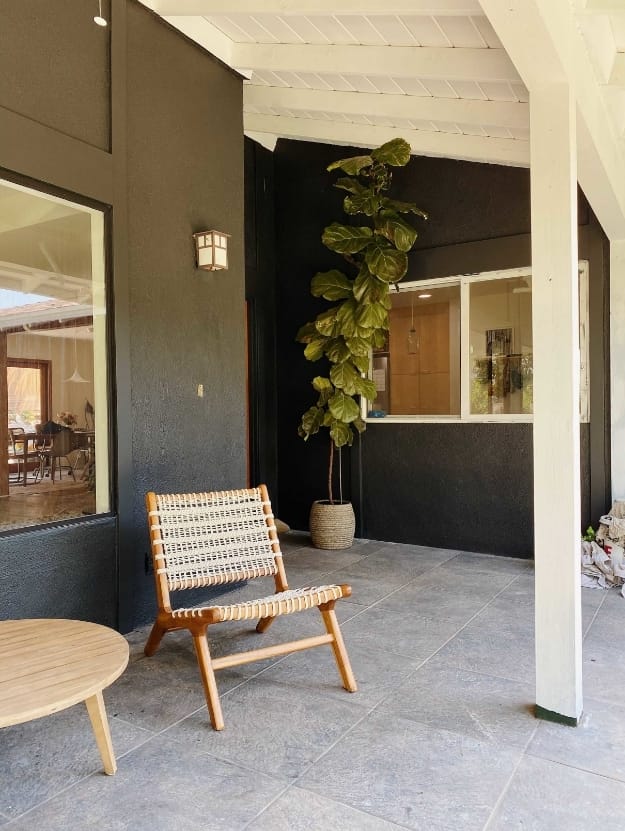 Vault the ceiling and add skylights to transform a dining room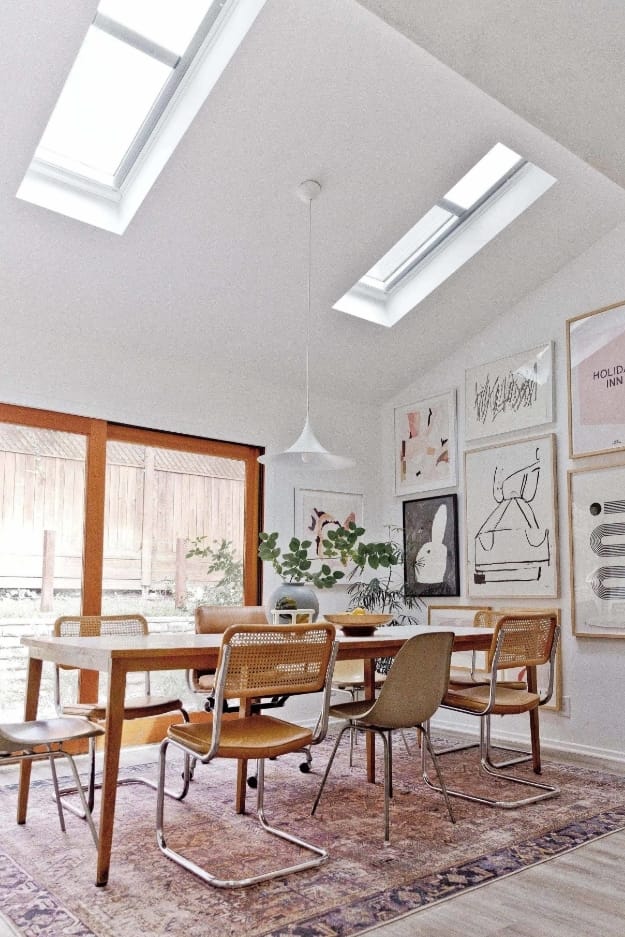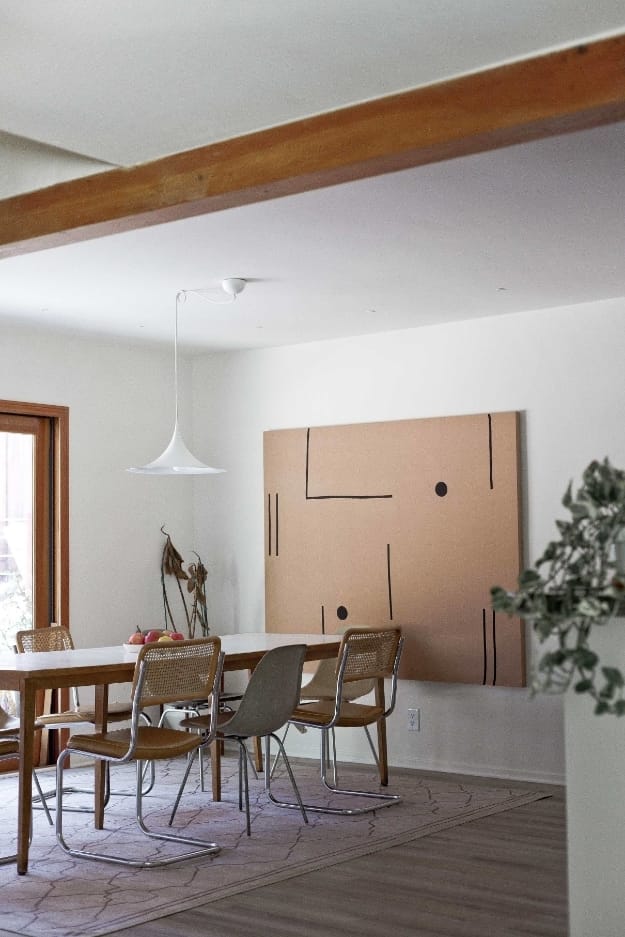 Add a skylight to brighten a flat ceiling kitchen
You can still add skylights to a flat ceiling with an attic space over it when vaulting it isn't structurally possible. Unable to vault her kitchen ceiling, Mehlhoff added a single solar-powered, fresh-air skylight with a light-filtering shade to significantly brighten the main work area. Plus, she can open the skylight with a remote control or smartphone app for airflow that allows cooking odors and humidity to be released.

Before adding a single skylight, the kitchen lacked any significant natural light source.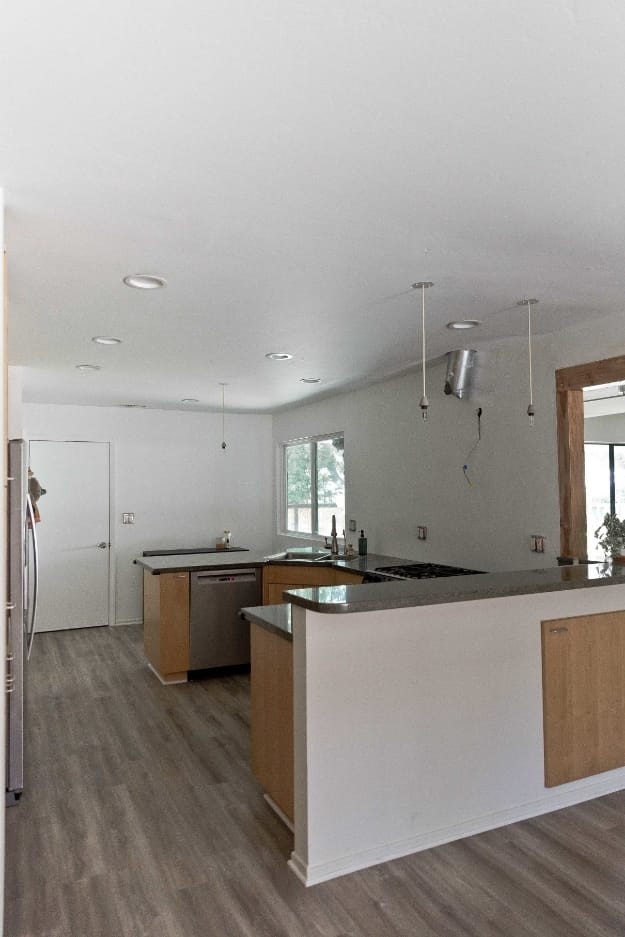 Automated skylights provide whole-home fresh-air ventilation
With the VELUX ACTIVE with NETATMO automation system, the skylights in Mehlhoff's home connect with an online weather station to trigger certain actions. When the day is forecasted to be hot, the system automatically extends the shades to boost the skylights' energy efficiency. If the humidity level inside the home rises above preset levels, the system opens the skylights to create fresh airflow.
This smartphone-controlled automation system lets the skylights do the thinking, while integrated rain sensors automatically close the skylights at the first sign of rain. Or take control when you want, and operate the skylights and shades right from your smartphone.
Whether you're looking to remodel one room or give your whole home a natural light refresh, connect with a VELUX skylight adviser for tips on where to add skylights in your home.