Nothing feels better than a freshly aired home: the crisp smell, the subtle breeze on your skin and knowing moisture won't cause problems. Plus, there's the added benefit of knowing the air you and your family breathe is clean and fresh.
With VELUX ACTIVE with NETATMO system, you won't need to think about the quality of the air inside your home. The new smart technology system does the thinking for you. It uses indoor atmospheric sensors and data from online weather stations near your home to automate skylight functions that create an indoor atmosphere best suited to your needs. VELUX ACTIVE allows homeowners to pair smart home automation with solar or electric fresh air skylights manufactured since 2010 to more easily infuse natural light and fresh air into their homes. Developed in conjunction with Netatmo atmospheric sensor technology, the system ensures a healthier indoor air quality by automatically opening the skylights two to three times daily (depending on the local weather conditions) to remove stale, polluted indoor air.
When skylights are opened, warm, moist air can escape through the roof, leaving the home refreshed. Homeowners can control the system via remotes in their home or from a smartphone app.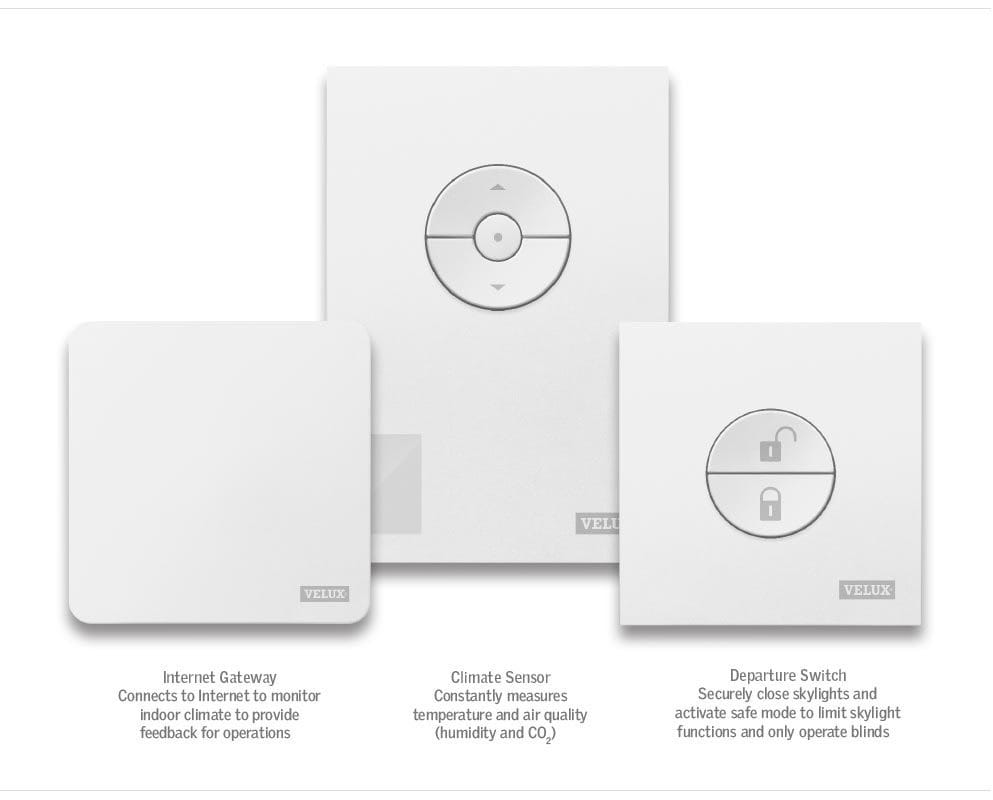 Smart sensor technology monitors carbon dioxide, humidity levels and temperature in the home, and the system will automatically open the skylights if fresh air is needed. In an average home, the pollutant level is normally at a low level when people first enter the home, or after effective ventilation. But after daily activities, such as cooking, showering and even just breathing, moisture and carbon dioxide levels can rise to unhealthy levels that can cause headaches, dizziness and sleepiness. The average American spends 90 percent of their life indoors, according to the Environmental Protection Agency.

Proper ventilation promotes an overall healthier lifestyle, and the system can be personalized. For example, homeowners who prefer an arid atmosphere can select a highly sensitive humidity setting, while those who like more moisture in their indoor air can select a lower humidity sensitivity.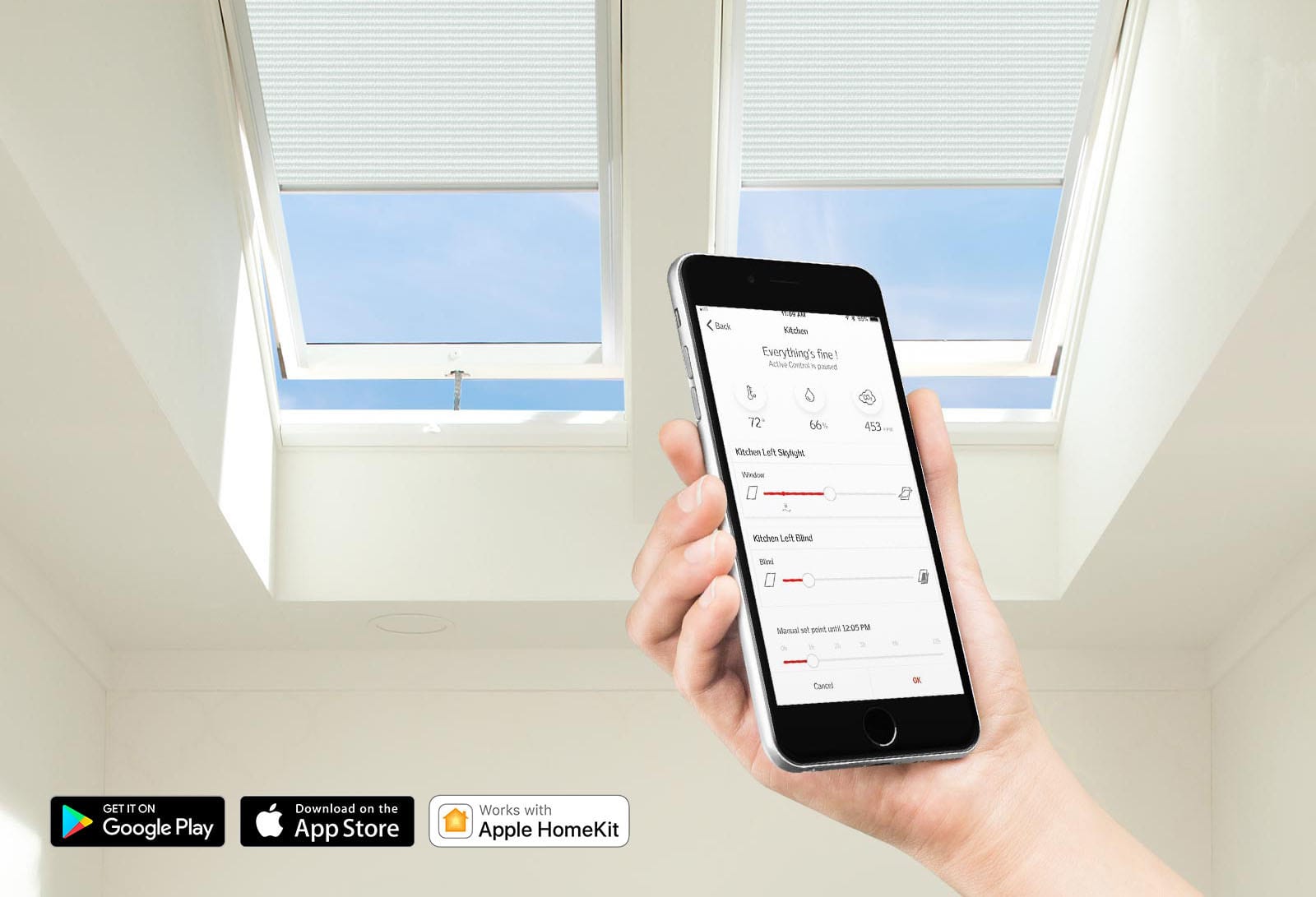 VELUX ACTIVE can also automate solar or electric skylight blinds to maximize sunlight during cold seasons and minimize it during warm seasons. The system uses weather data to anticipate future conditions, adjusting the blinds and skylights ahead of interior temperature and humidity changes.

Meanwhile, the app pushes notifications to the homeowner to keep them updated on their home's health statistics, including temperature, humidity and carbon dioxide levels and corresponding skylight and skylight blinds activity.
The VELUX ACTIVE system is compatible with Apple HomeKit® and Google Home for voice control activation.