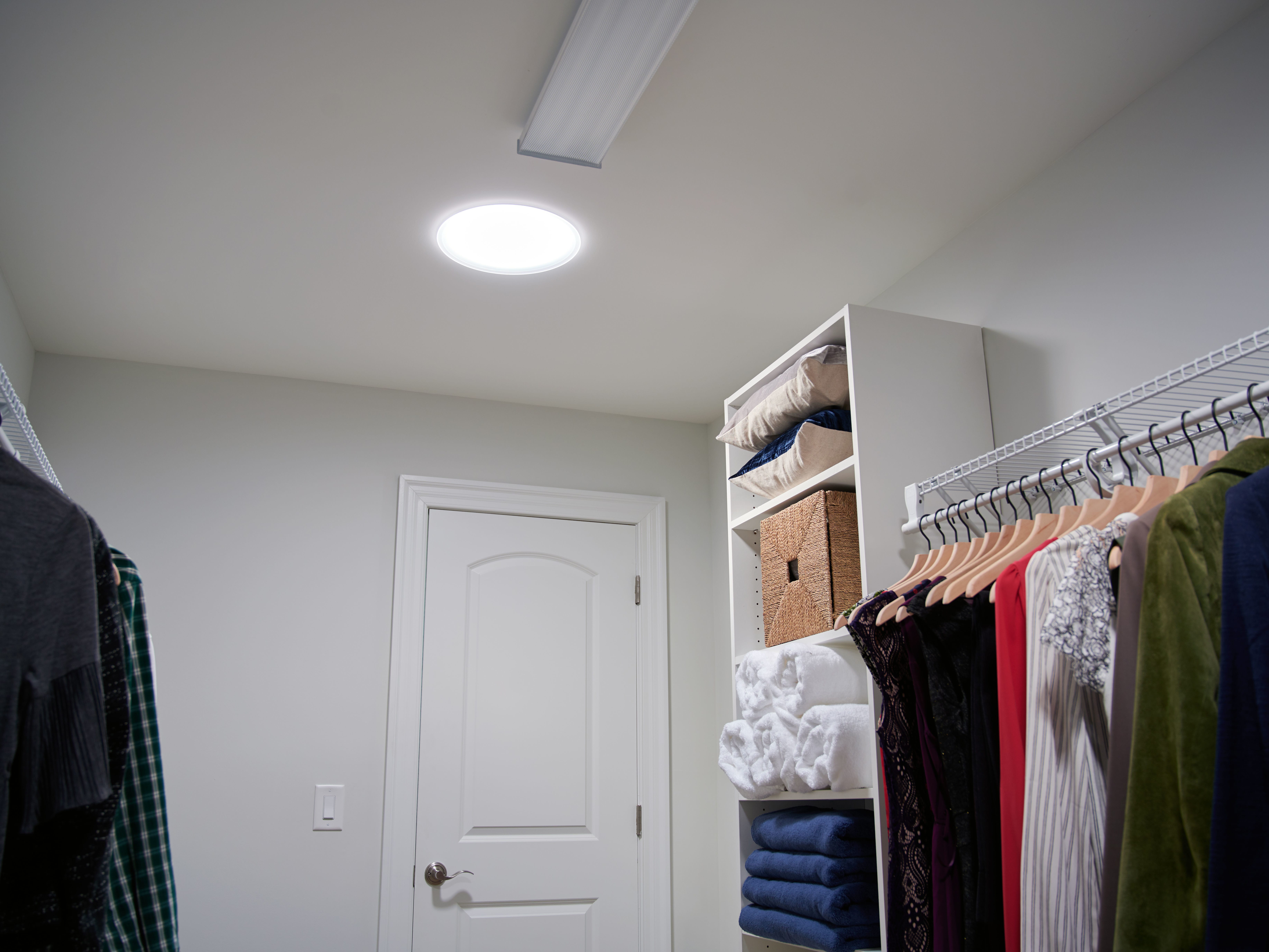 American life emphasizes streamlining – how to do more things faster and easier. From forgoing meals with family and friends for quick bites on the run to trading time-consuming natural movement for 30-minute high-intensity workouts, we treat our days like sprints, running from project to project, and perhaps forgetting to enjoy the process along the way. It's in this race that many of our daily practices, such as the morning routine, get overlooked as just the first hurdle to jump over on the way to the next. Rather than rushing through the morning, taking time to be mindful of your experience can decrease stress and improve well-being. Thoughtful design of your morning prep space—the closet and bathroom for many homeowners—can help you slow down and appreciate the process for a better morning and a wellness boost throughout the day.

Interested in cleaning out your closet for a better morning? Check out these five tips for an optimal mood-lifting, more centered design.
Clear the clutter
Opening a jam-packed, disorganized closet can start your day off on a bad note for a few different reasons. First, observing the cluttered contents—toppling heaps of clothes, piles of dirty laundry, Tetris stacks of dormant luggage, gifts that you're never going to use but feel bad getting rid of—creates an obstacle course for your mind to weave around in searching for the items you need. And, while concerned with the immediate task of preparing for the day, you're likely also feeling a pang of guilt about the mess, putting you into sensory overload before you even have your pants on. Donating items you no longer use and designating places for everything you keep can help create a smoother, less stressful morning routine. It may even spark joy that stays with you for the rest of the day.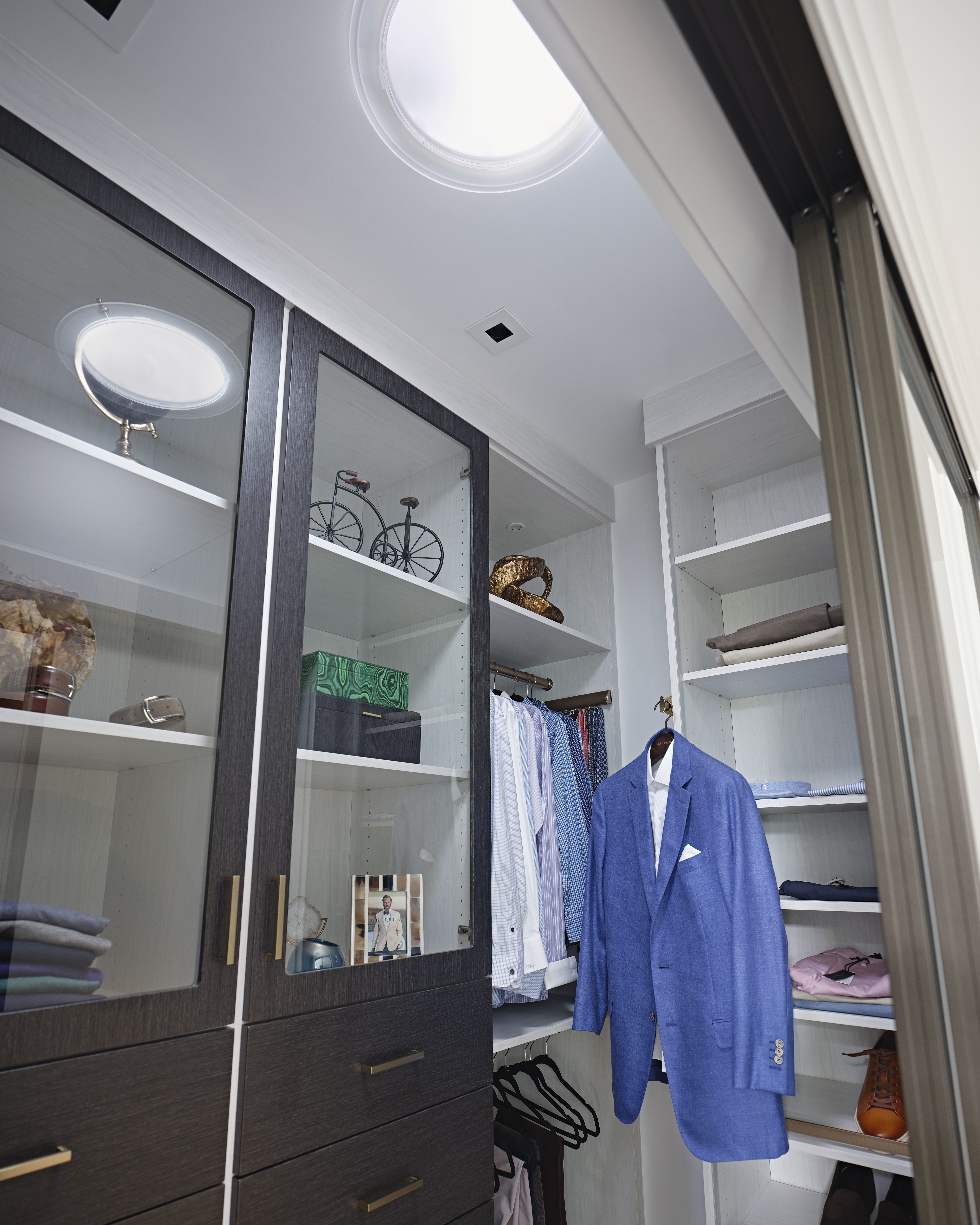 Once you've pared things down to a manageable level, consider grouping clothing into color blocks for a visually appealing, organized look, like in the closet below.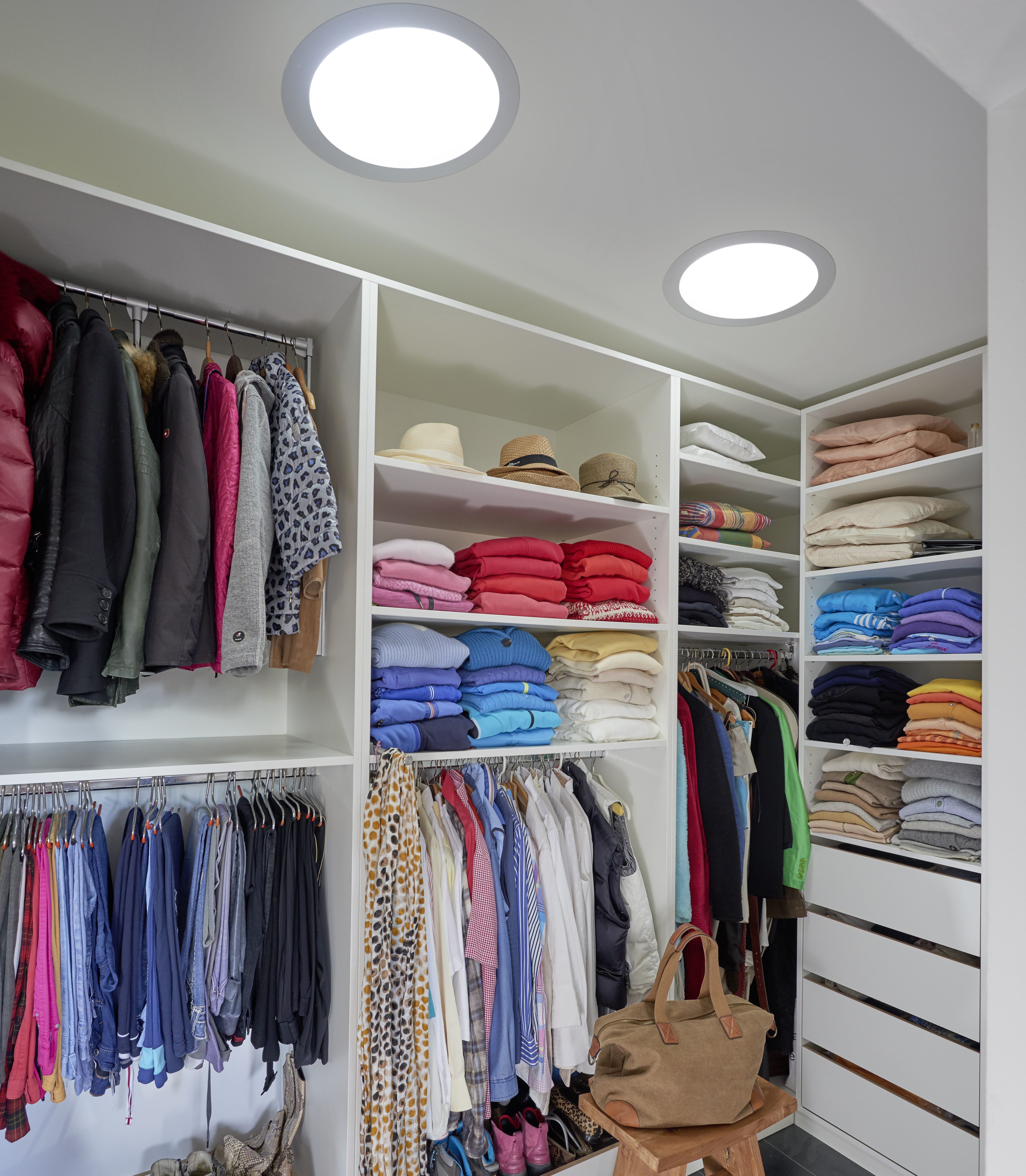 Use décor intentionally
While often thought of as a means to an end kind of space, taking time to design the closet with as much care as any other room in the home can boost your positive association with it every morning. After you've cleared out the clutter, consider how you can make it into a space that helps you set your intentions for the day. For example, you could paint the walls and shelving a bold color, like interior designer Tiffany Brooks did in the HGTV Smart Home 2019.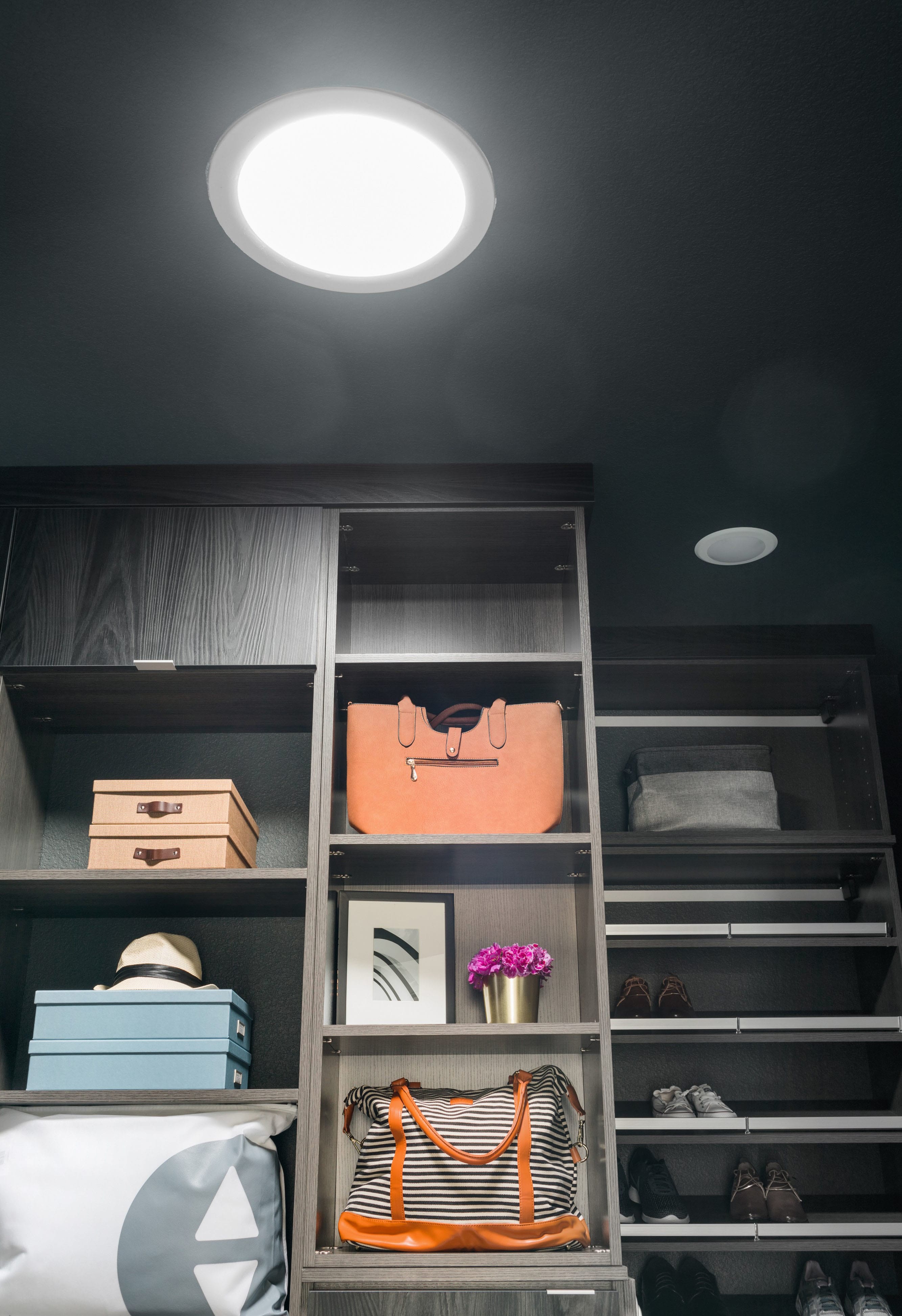 Photo © 2019 Scripps Networks, LLC. Used with permission; all rights reserved.

Or, you could lay a colorful carpet that you bought on a trip abroad or hang an art piece you find inspiring. Are you saving up for the next trip? Building a business? Creating your own art? Whatever your purpose is, use your time and space in the morning to reflect on why you're up and doing what you do deliberately.
Soften the electric light sources
In effort to use more energy efficient lighting, many closets come equipped with fluorescent or bright white LED lights. However, not all efficient lights are created equally. The quality and color of fluorescents and other blue-light emitting sources of have been linked to arousing stress responses in people. Using floor lamps or replacing the overhead fixtures with softer light emittances could produce a calmer morning experience.
Consider natural light sources
In addition to evaluating your light bulbs, consider including natural light sources in the closet and bathroom as well. While many bathrooms and closets don't have enough space for a full window or skylight, the VELUX Sun Tunnel Skylight, like the one in the photo below, is small, easy to install and still lets in a lot of natural light.
LED light, often referred to as blue-emitting light, is called so literally: blue is the dominant color our eyes perceive in that light. Under a fluorescent light, you may notice your skin, hair or clothes have a yellowish-green tint, because fluorescent light is green-dominant. Natural daylight, however, contains the full spectrum of colors that allows our eyes to see everything in a more even, true color, which makes it more universally flattering and easier to pick out clothing.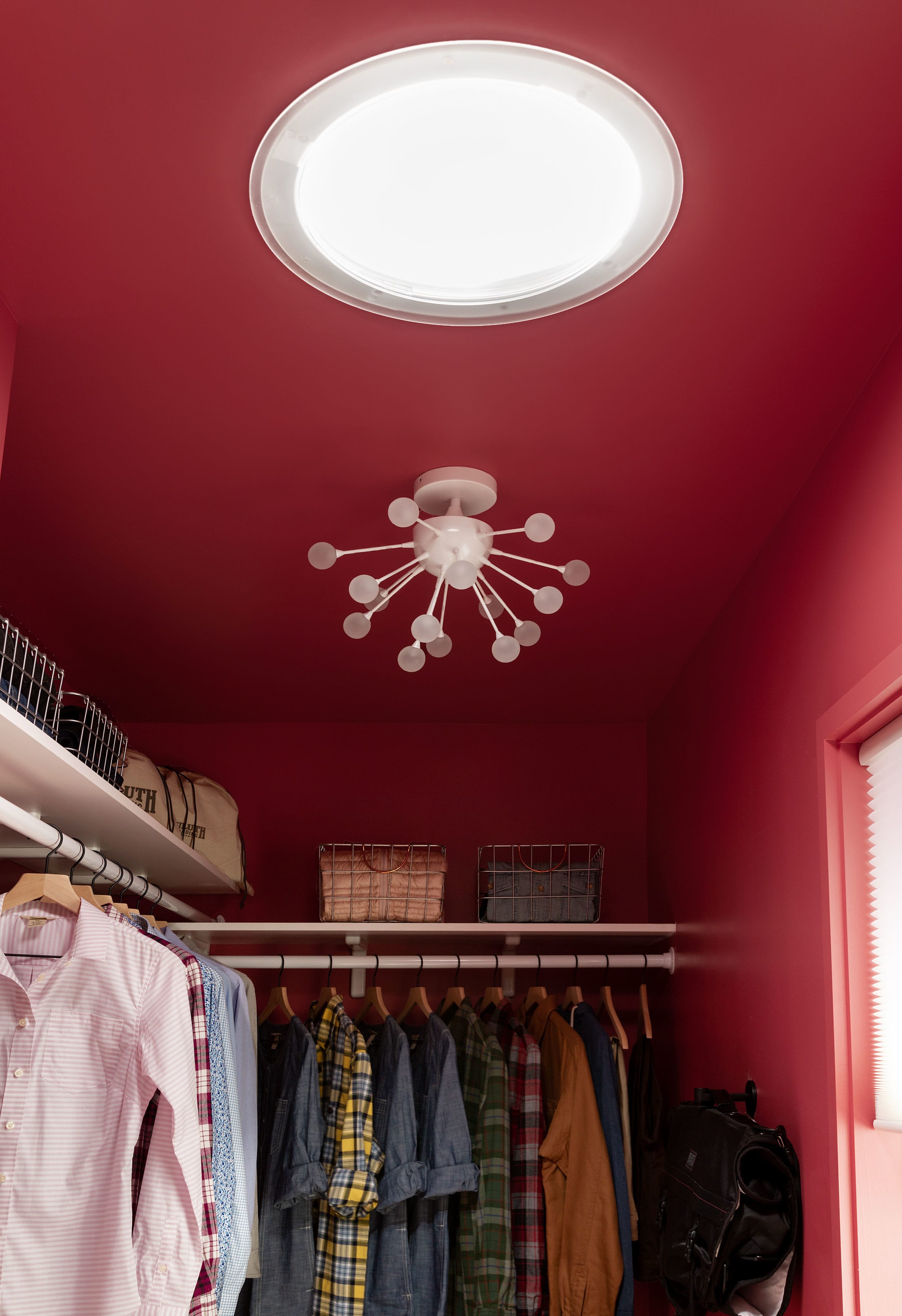 Photo © 2019 Scripps Networks, LLC. Used with permission; all rights reserved.

Add plants
If you have a natural light source and some extra space, consider adding low-maintenance plants to your shelves or corners. There are a variety of plants that thrive in low-light conditions and can help you feel more connected to nature. We spend roughly 90% of our lives indoors but letting outdoor light in and using plants and natural textures in your interior environment can contribute to a more peaceful, happier morning.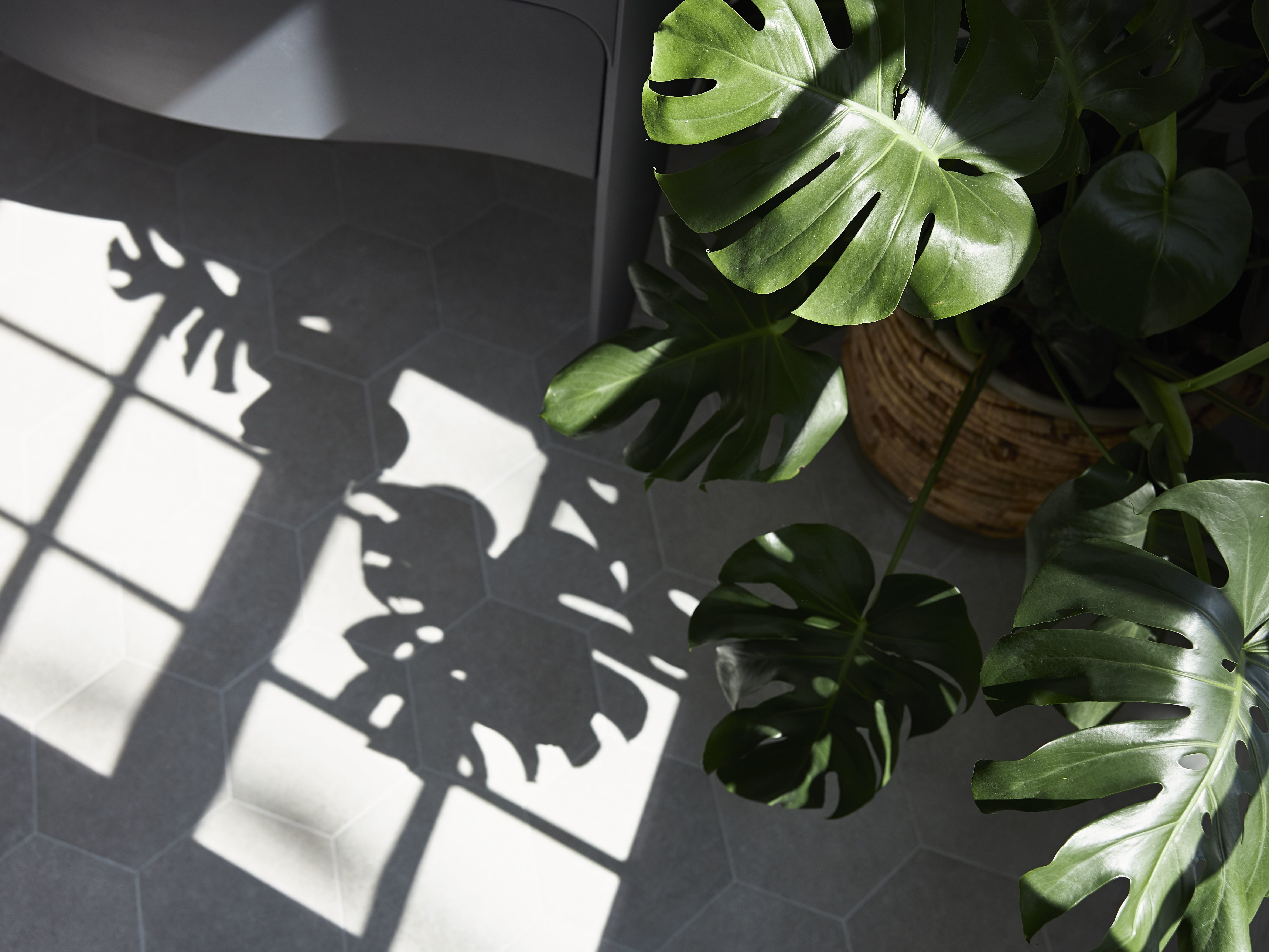 Interested in learning how you can add more natural light into your home with a Sun Tunnel Skylight? Contact a skylight installer today.