Have you ever picked a paint color you loved in the store, only to hate it when it's on the walls at home? Or purchased throw pillows that you thought would be delightful on your neutral-hued couch, only to decide they look positively garish there? In both cases, you loved the colors when you first saw them, so what happened between the store and home? The problem is simple — the light changed.
Every color looks different depending on the type of light by which you view it. You probably first viewed that ultimately disappointing paint color and throw pillows under fluorescent light bulbs in the store. When you got home, if you're old-school and use incandescent bulbs or, if you're eco-minded, and use LED bulbs, the colors looked different.
This effect is one reason why so many people hesitate to decorate with rich, dark or vibrant colors in their home, opting instead to stick with neutrals. While neutral tones can be a wonderful background that allows the beauty of a home's architectural bones to shine through, decorating with neutrals atop neutrals can leave a room looking bland and lifeless. Your neutral background still needs pops of color, and wouldn't you secretly love to have a dark plum wall or two in your dining room or hot pink accents in the family room?
How can you make the most of color in your home while minimizing the risk of disappointment? The solution is as simple as the problem — decorate your home with natural light. It will bring out the best in accent walls, vibrant rugs and help your house plants, too.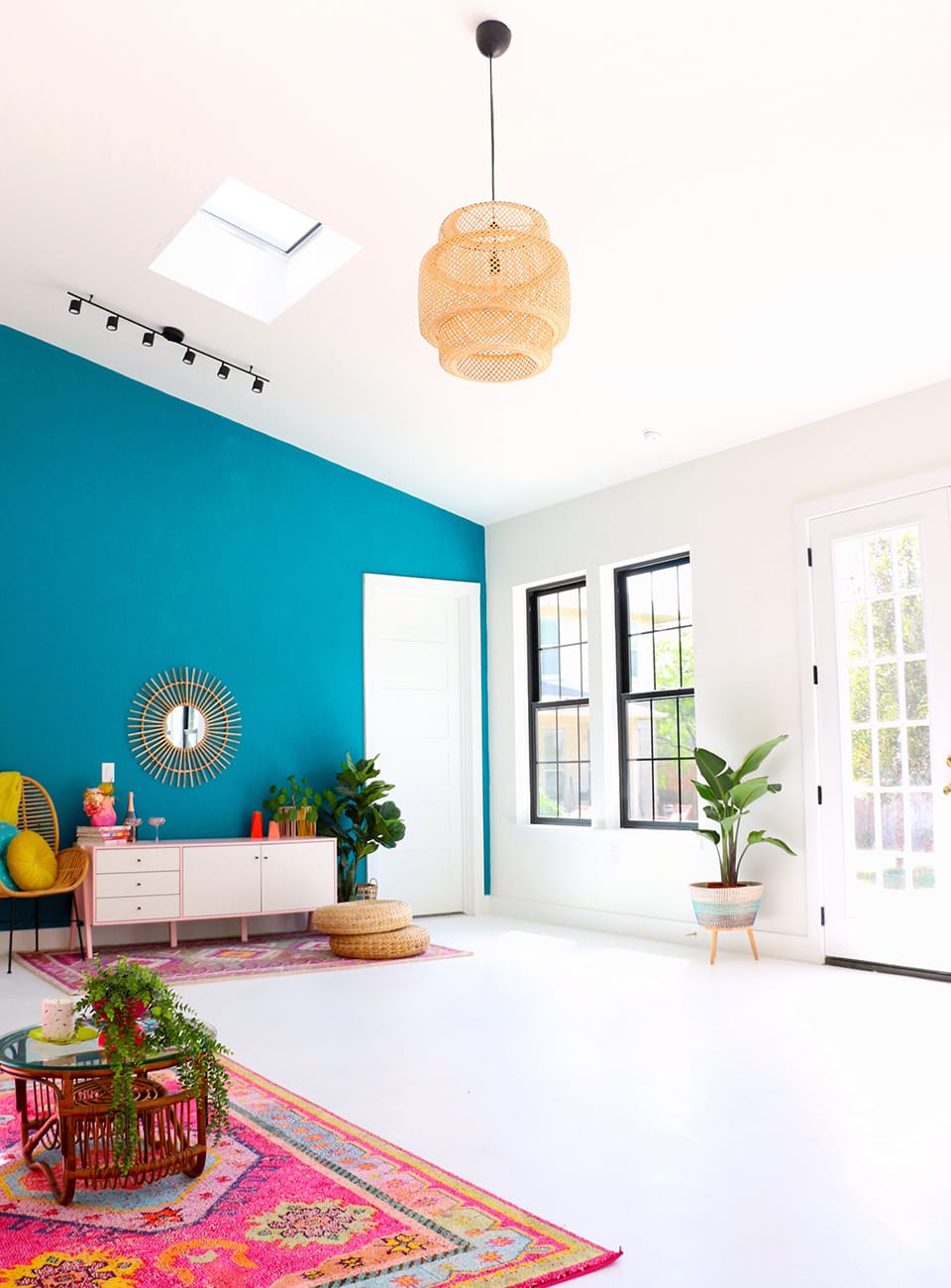 The Science of Daylight

Daylight contains all the colors in the visible spectrum, so hues of every depth and saturation always look their best in natural light. That's because the essence of that color is already present in natural light, whereas certain colors dominate different types of artificial light. For example, LEDs are highly energy efficient, but blue is the dominant shade in most LEDs. Halogens emit more light in red wavelengths, while fluorescent bulbs are heavier with green light.

Only natural light perfectly blends all colors in a pleasing balance. Chances are good, if you just reposition those couch pillows slightly to capture the light from the living room skylight, you'll love the color again.
Bringing more color-friendly natural light into your home can be as basic or as grand as you wish. Simply opening blinds and drapes can alter how colors look in a room. Or, if you want to maximize natural light with a tactic that's also a stunning design element, try installing skylights.
Natural light from skylights enhances not only the colors of your home decor, but your mood as well. Place a remote-controlled, solar-powered fresh-air skylight in a kitchen or bath and you may feel more comfortable taking a bold color risk, plus you can reap the benefits of passive ventilation. Shavonda Gardner, an interior designer in Sacramento, CA., transformed her cottage bungalow bathroom, which had no windows, with a skylight. Having ample natural light and fresh air was a design game-changer since Shavonda loves lush, dark colors. See how daylight allowed her to use black paint, grey tile and patterned wallpaper in the bathroom below.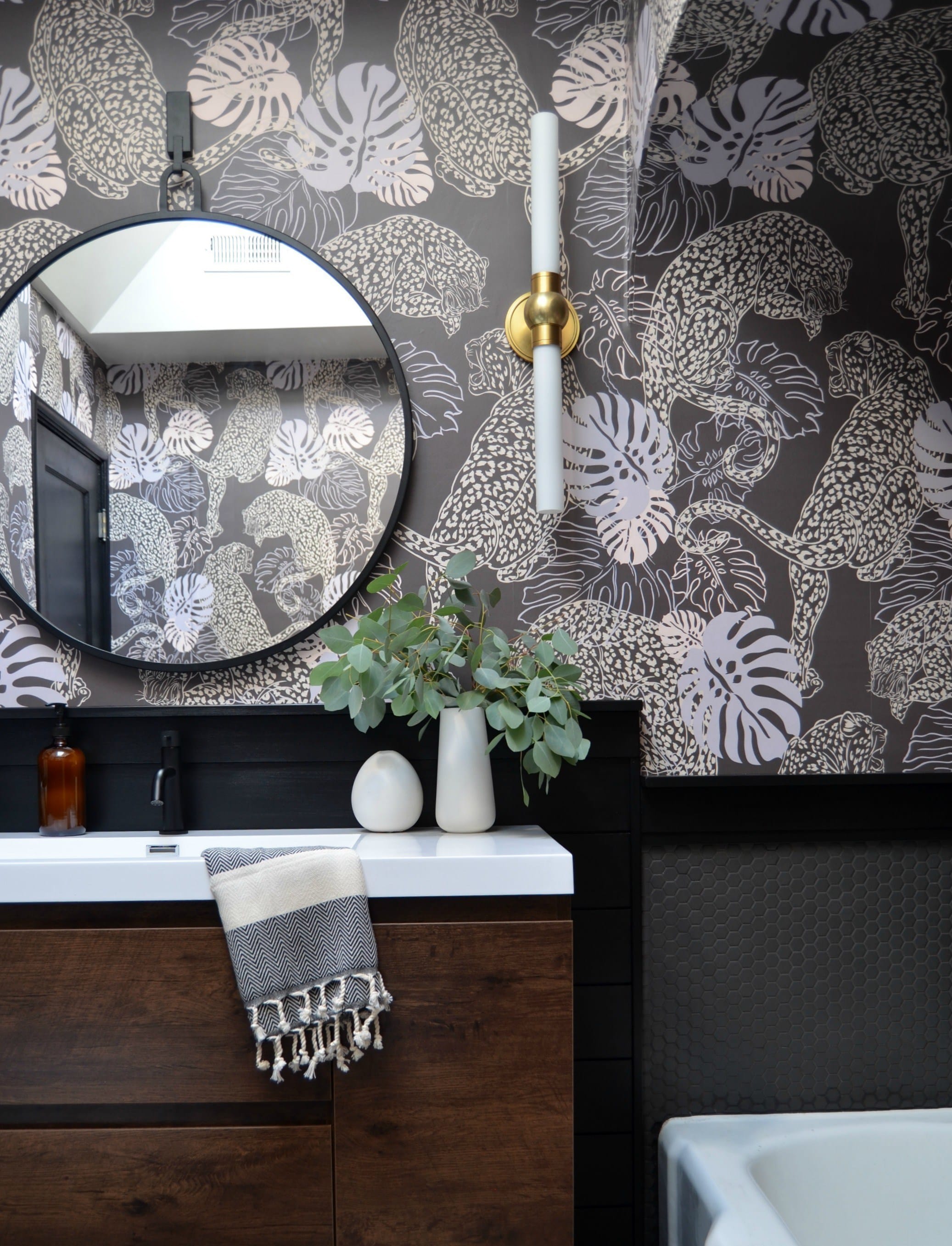 Kelly Mindell, the creative force behind Studio DIY!, used a VELUX Sun Tunnel skylight to bring in natural light and highlight emerald tile in the shower of her master bathroom. (Photo credit: Jeff Mindell)
Kelly opted for VELUX No Leak Solar Powered "Fresh Air" skylights for her kitchen renovation, which features pink painted cabinetry. The kitchen had been one of the darkest rooms in her home. Adding skylights allowed her to showcase her trademark pops of color style. (Photo credit: Jeff Mindell)
Interior designer Brian Patrick Flynn boldly uses color in interiors that are both striking and memorable. He used skylights in his recent mid-century modern home makeover. In the guest bedroom, he took inspiration from the trees that surround his house as viewed through two skylights in creating the blue and green color scheme below.
The guest bathroom in Brian's home carries the blue theme with an aqua blue stone backsplash, below.
For Justina Blakeney, the interior designer behind The Jungalow, natural light is a must-have for her maximalist designs.
Have bold, intoxicating colors planned for your next home project?Schedule a virtual design consultation with VELUX to learn how natural light from skylights can help your color choices sing!