Brighten even the smallest spaces with one of our rigid or pitched SUN TUNNEL Skylights. You'll see more savings and sustainability, too, with higher energy efficiency and a lower carbon footprint.
SUN TUNNEL Skylights are a portal to sunshine.
With high-quality daylight, clean color and easy installation, create big impact in even the smallest spaces.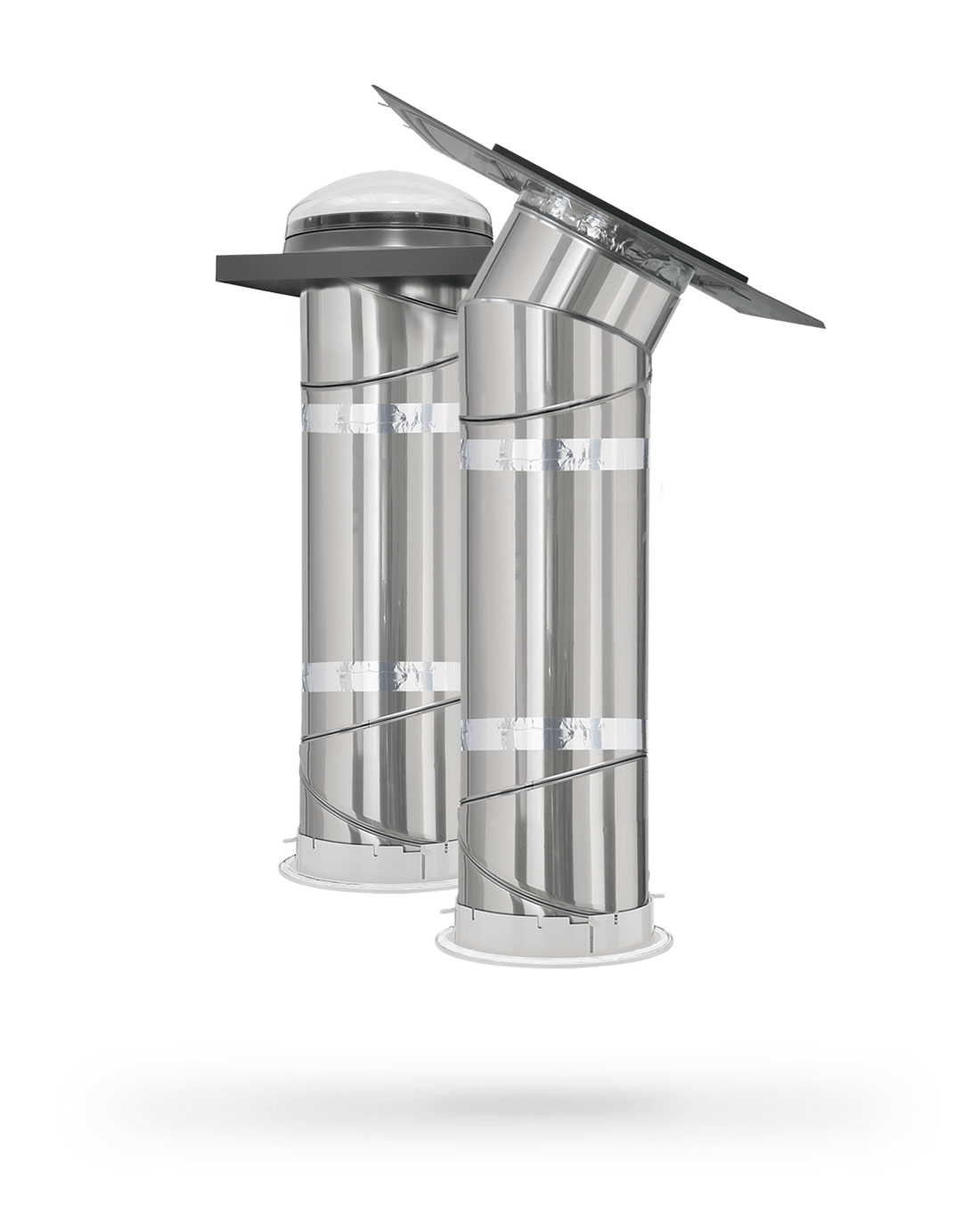 Pure Natural Light With No Color Shift

A high-impact dome on the roof captures light and sends it through a highly reflective tunnel, creating pure natural light with no color shift.

Pivoting Tunnel System

An adjustable pitch adapter allows easier installation and captures more light.

Deliver the Highest Quality Daylight

A tunnel connection system cuts tunnel installation time in half while highly reflective tunnels deliver the highest quality daylight into the space below.

Diffusers Evenly Add Light to Your Room

Experience daylight in a style that is best for your space. A stylish clear diffuser and trim ring illuminate daylight and can be customized with one or a combination of several decorative diffuser options.
Costs vary depending on the number of skylights and your ceiling type.
These price ranges are for installation of a new single skylight, including labor for interior and exterior finish work, and for replacement of an old skylight. Consult an installer to obtain an exact estimate.
10" Sun Tunnel

$550 - $950

14" Sun Tunnel

$550 - $950
Lighten up even after the sun goes down.
Solar Night Light Kit

As sunlight fades at night, let a moon-like glow light your way. Designed to fit discreetly inside your VELUX Rigid Sun Tunnel Skylight, the VELUX Solar Night Light provides your space with a soft, soothing light from above when natural light isn't available. The Solar Night Light Kit makes the product and installation eligible for the 30% federal tax credit.