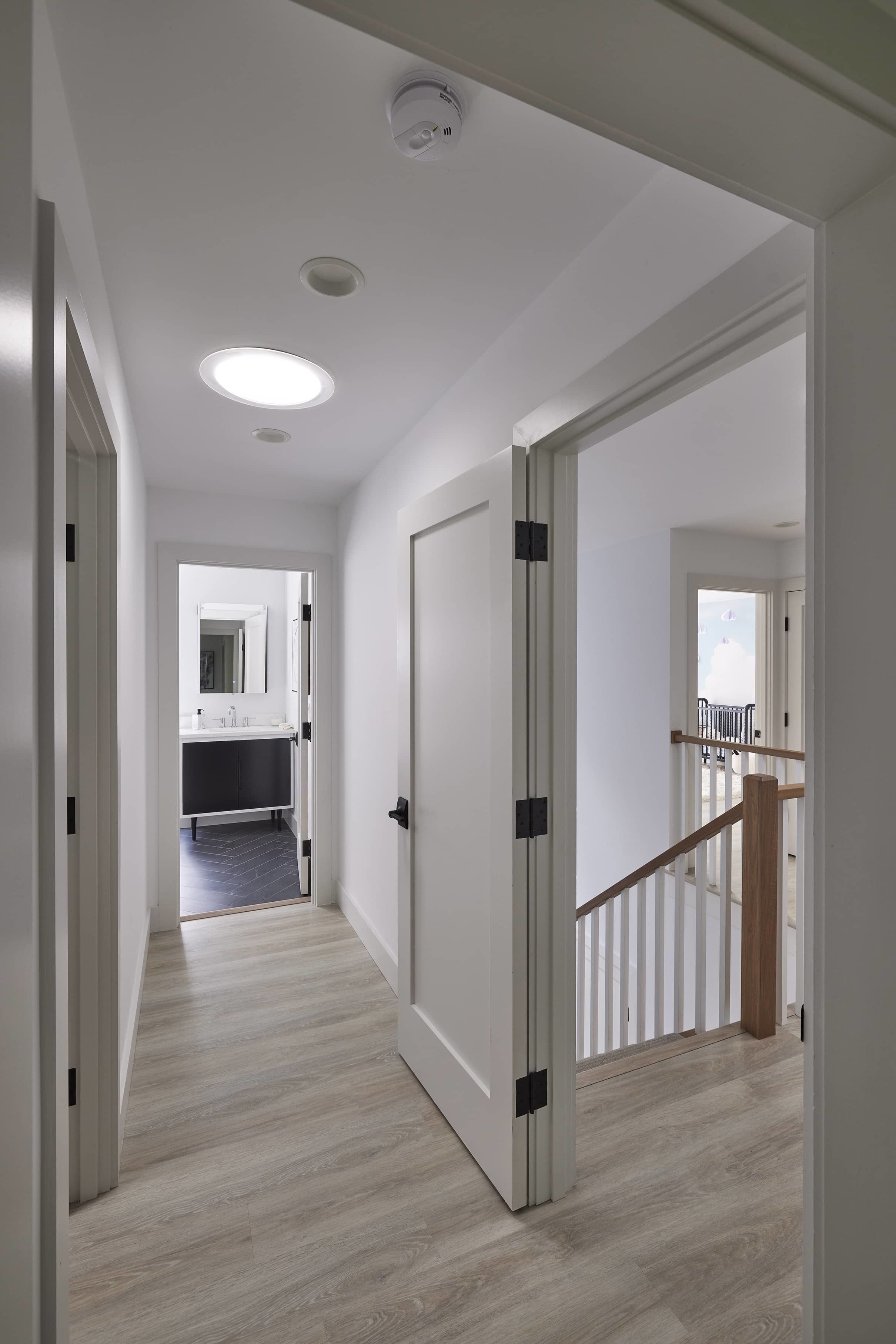 In a home, it may seem like rooms such as closets, bathrooms and hallways were predestined to lack crisp, natural light. But for builders like Jerry Effren, who constructed the This Old House Cottage Community Idea House, VELUX Sun Tunnel® Skylights, which use 100% natural light, are here to change that. In fact, Efferen is such a big believer in natural light that he installed five Sun Tunnels on each side of the duplex home.
Need inspiration? See how he brought dark, small spaces to life using VELUX Sun Tunnels.
Walk-in closets. One of the best things about Sun Tunnels is their ability to bring natural light into any space. They're a game-changer for confined spaces like this walk-in closet, which now has an abundance of sunshine from two Sun Tunnel skylights. The extra light makes it easier to see the colors of clothing and linens stored in the closet, and because it's sunlight, this walk-in stays bright without adding to the electrical bill.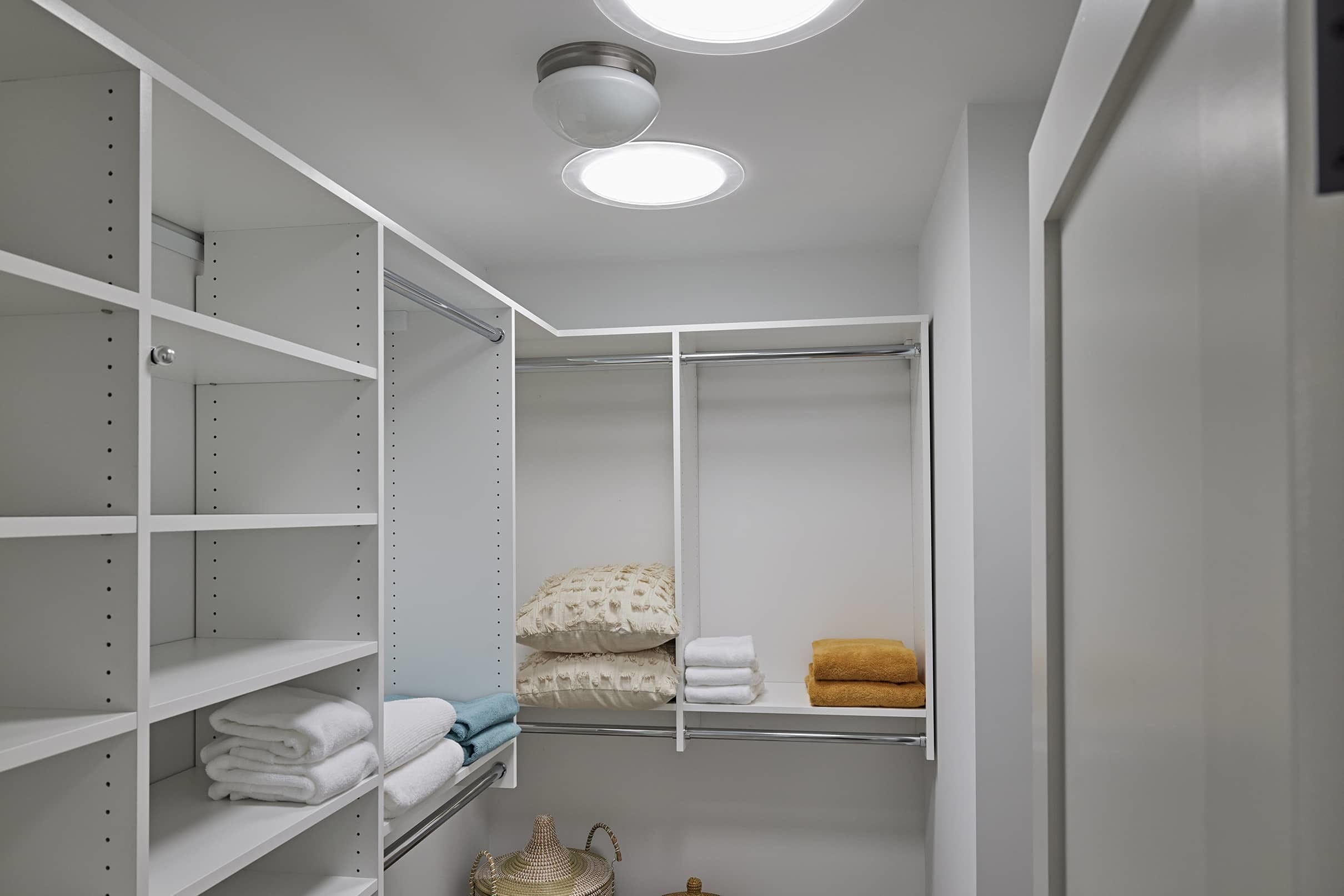 Get more ideas for upgrading your closet with natural light by exploring our Sun Tunnel closet photo gallery.
Small Bathrooms. In addition to the hallway, Effren further brightened the home by installing a Sun Tunnel skylight in one of the bathrooms. Natural light brings out the true colors of the bathroom's deep blue walls and dark grey floor. And because this bathroom is in the middle of the home, adding sunlight through the roof was the only way to naturally brighten the room.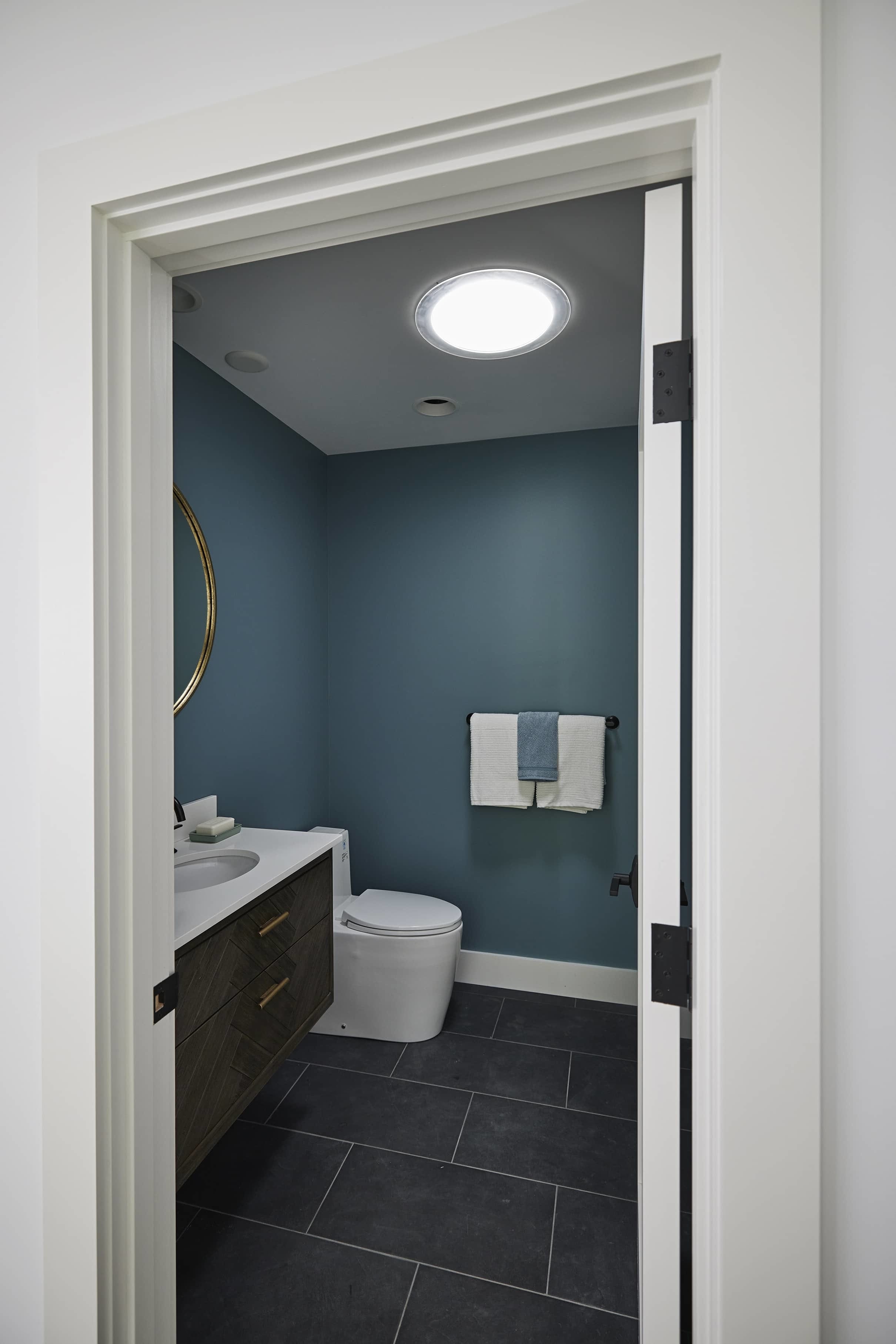 Want more Sun Tunnel inspiration? Explore 10 must-see Sun Tunnel transformations.
Hallways. To keep the home feeling well-lit, Effren installed two Sun Tunnels in the second-floor hallway. With the addition of Sun Tunnels, which have highly reflective aluminum tunnels that deliver sunlight from a lens installed on the roof to the room below, the central upstairs hallway stays bright throughout the day. Natural light from the Sun Tunnels even adds light to the first-floor hallway.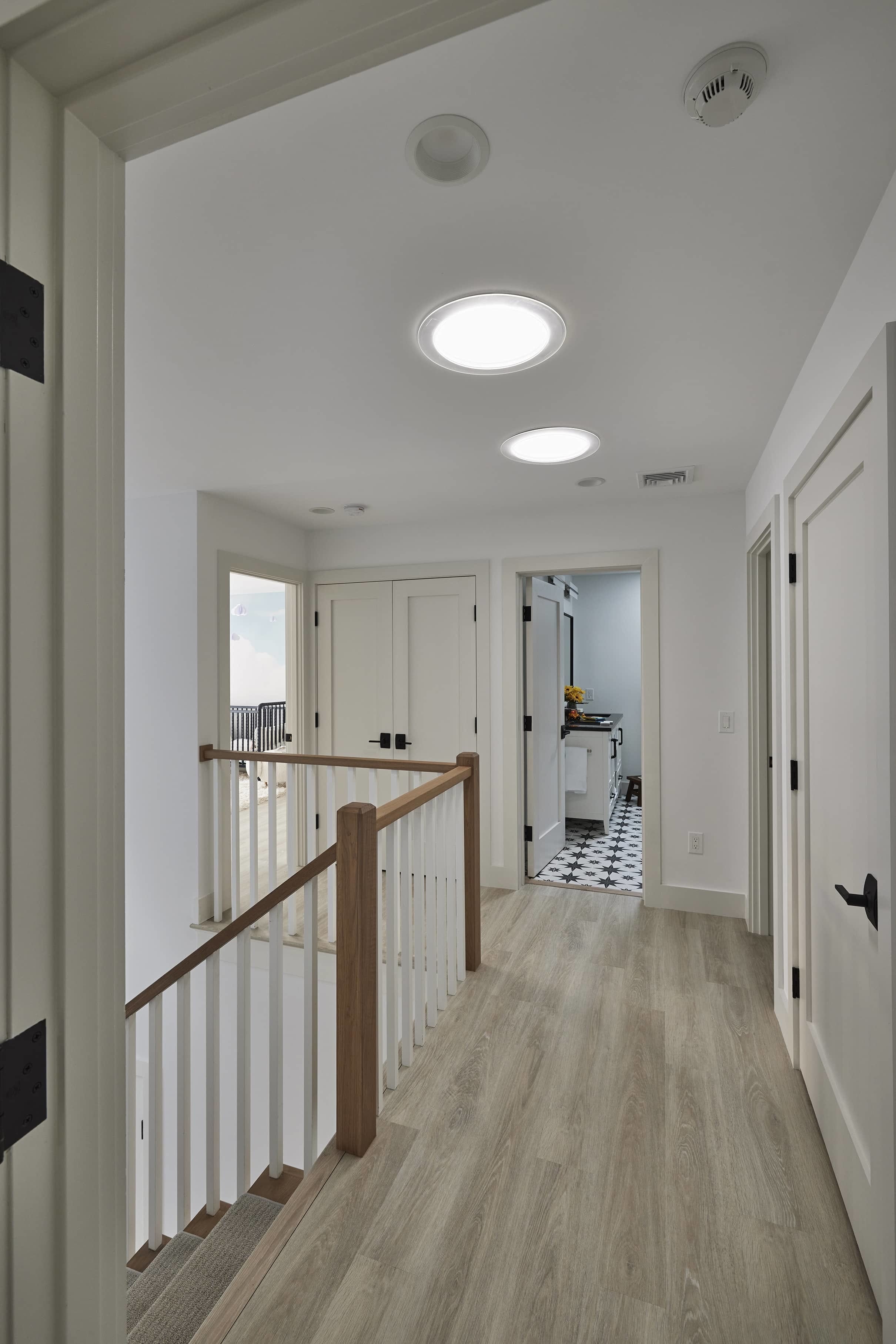 But Effren didn't stop there. He also installed a Sun Tunnel in the upstairs hallway that connects a bedroom and bathroom, taking it from cramped and dim to open and vibrant.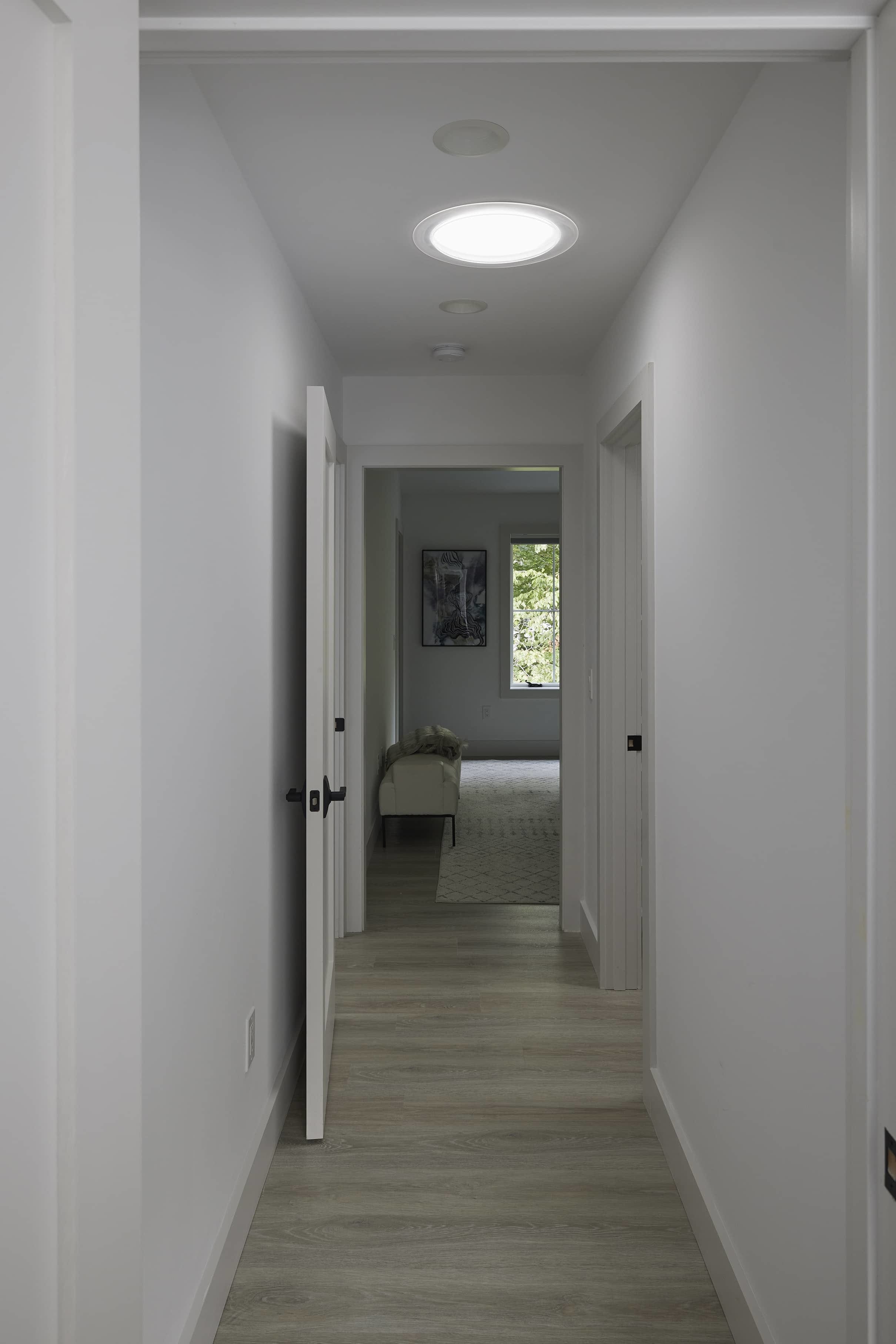 Feeling inspired? Find a VELUX-certified installer in your area to learn how easy it is to brighten any room in your home with all-day natural light.