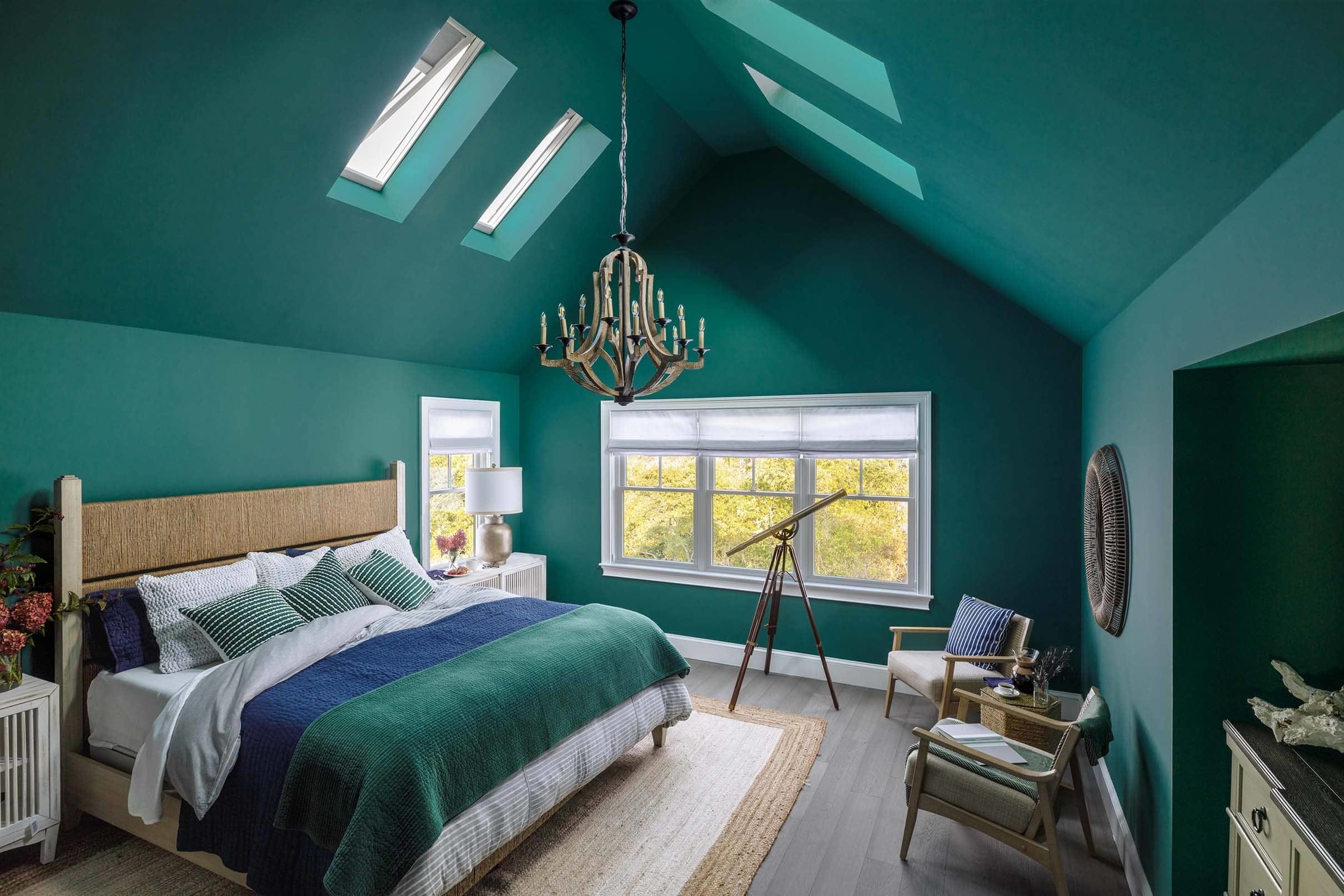 The HGTV Dream Home® 2021 is a grand waterfront estate boasting views of the sea and bold design throughout. Designer Brian Patrick Flynn incorporated rich jewel-tones balanced by classic neutrals, giving each room a distinct color scheme and feel. To set the tone for a restful and serene main bedroom, Flynn created a palette of emerald greens, true blue, natural fiber and white, blending modern design with rustic details for a unique and calming retreat.
True to his signature style, Flynn painted the walls and ceiling the same shade of green, offering cohesion and coziness to the room with its high vaulted ceilings. VELUX Solar Powered "Fresh Air" skylights with blinds give the room added dimension with ample natural light, complementing the large window with waterfront view. While rooms with dark color palettes often lose design details to the shadows, natural light from above enhances color, allowing the eye to see its true depth.

In the guest bedroom, Flynn focused on pattern with a red, green and blue plaid upholstered headboard, and striped pillows, leaving the walls and ceiling white. Cheekily, he adds a surprise color accent by painting the closet interior wall blue. A single fresh-air skylight with blinds brightens the space, highlighting his preppy pattern picks.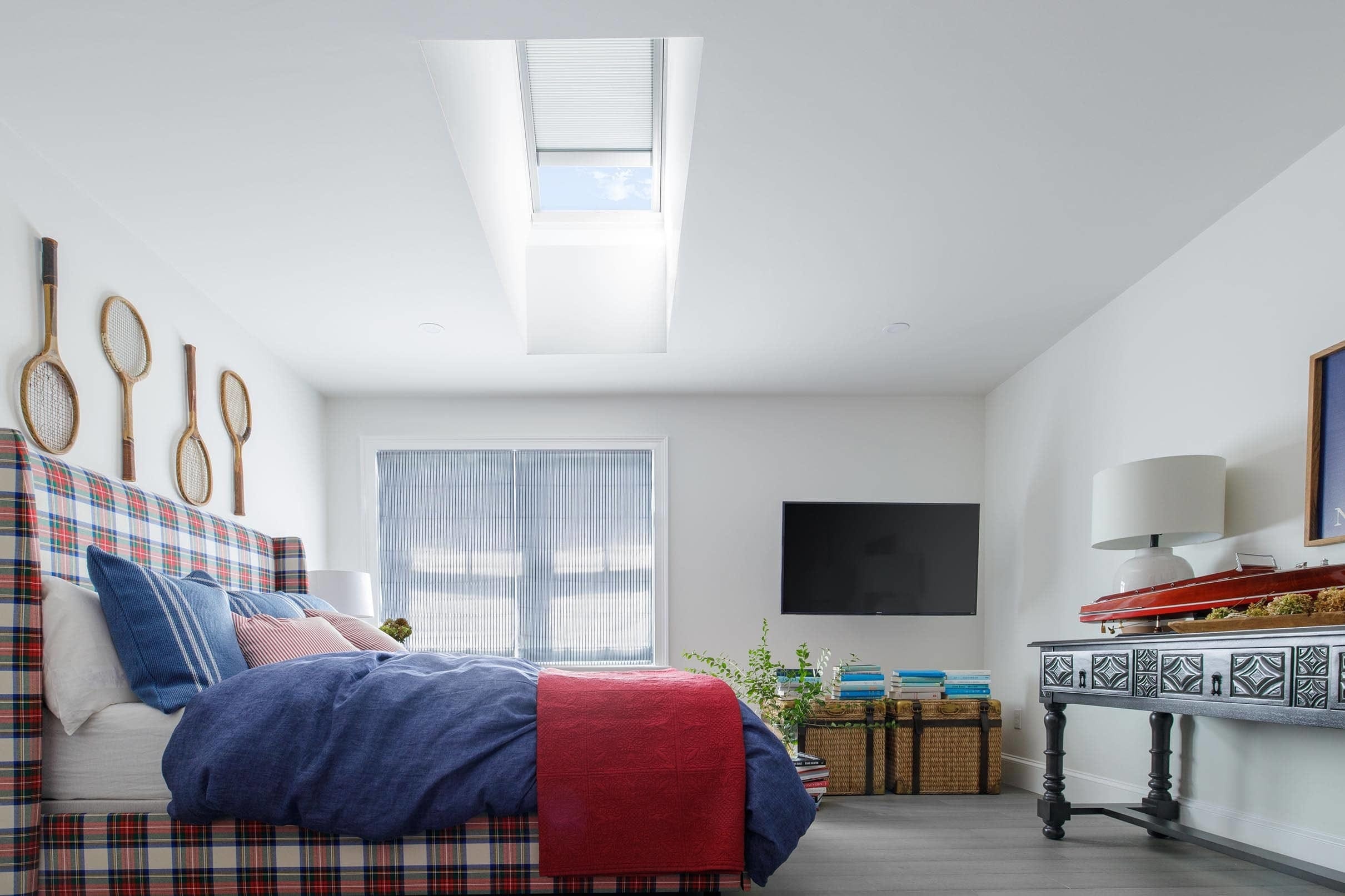 Planning your next bedroom renovation? Consider these three reasons to add skylights to your design.
Have natural light while maintaining privacy.
While nothing beats a great view, sometimes we all need a little privacy. Skylights allow you to close the shades to the windows for privacy while maintaining access to natural light, which can be helpful while getting dressed or putting on makeup. Especially helpful for bold designs with darker wall and ceiling colors, natural light from above helps prevent the room from feeling small or too dark when the window shades are closed.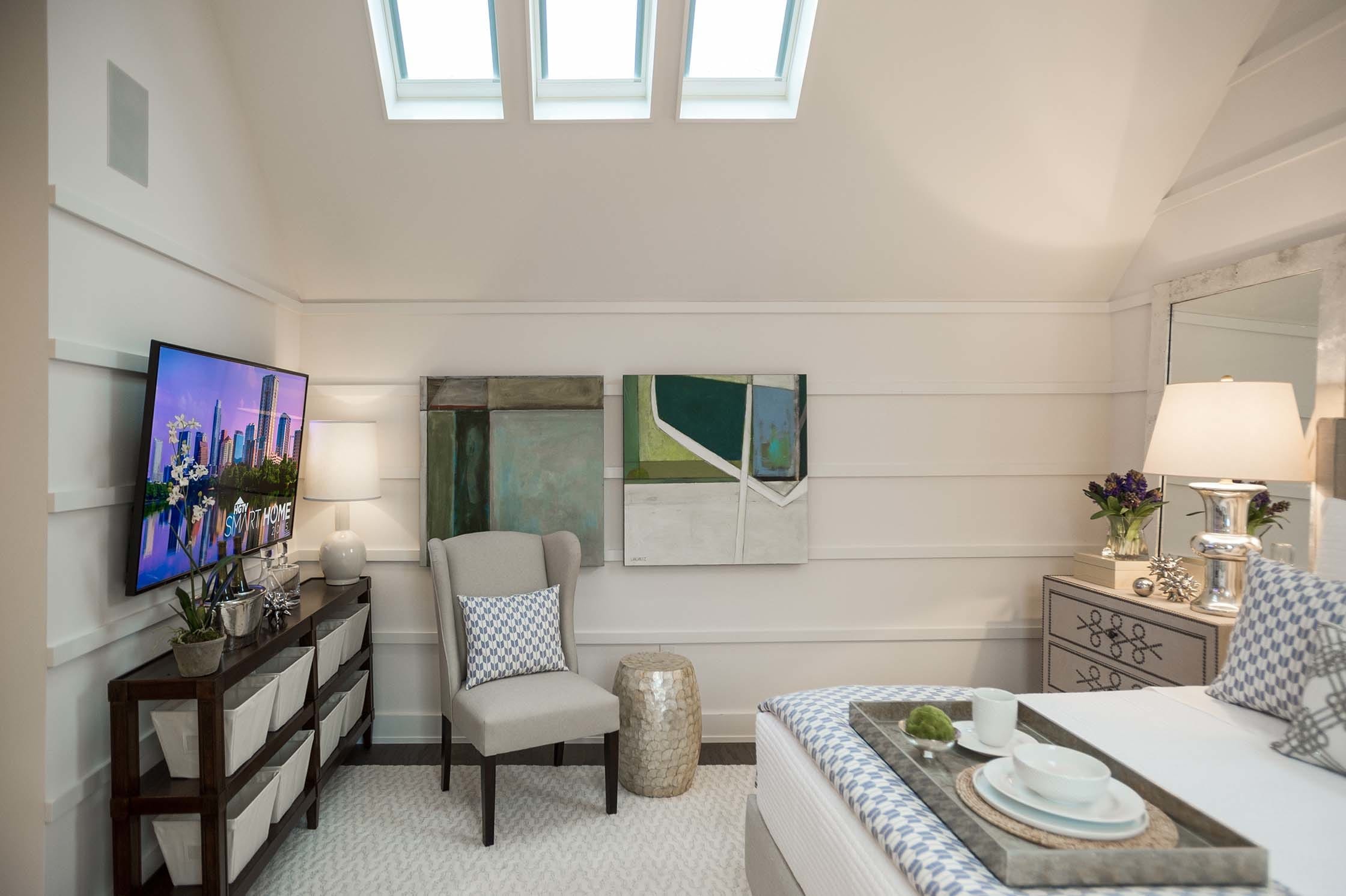 Sync your circadian rhythm.
Much of our days are spent in front of a screen, making natural light exposure important for maintaining a high-functioning internal clock, and making it easier to get a good night's sleep. An added bonus for homes outside the city? The potential to see stars at night from the comfort of your bed.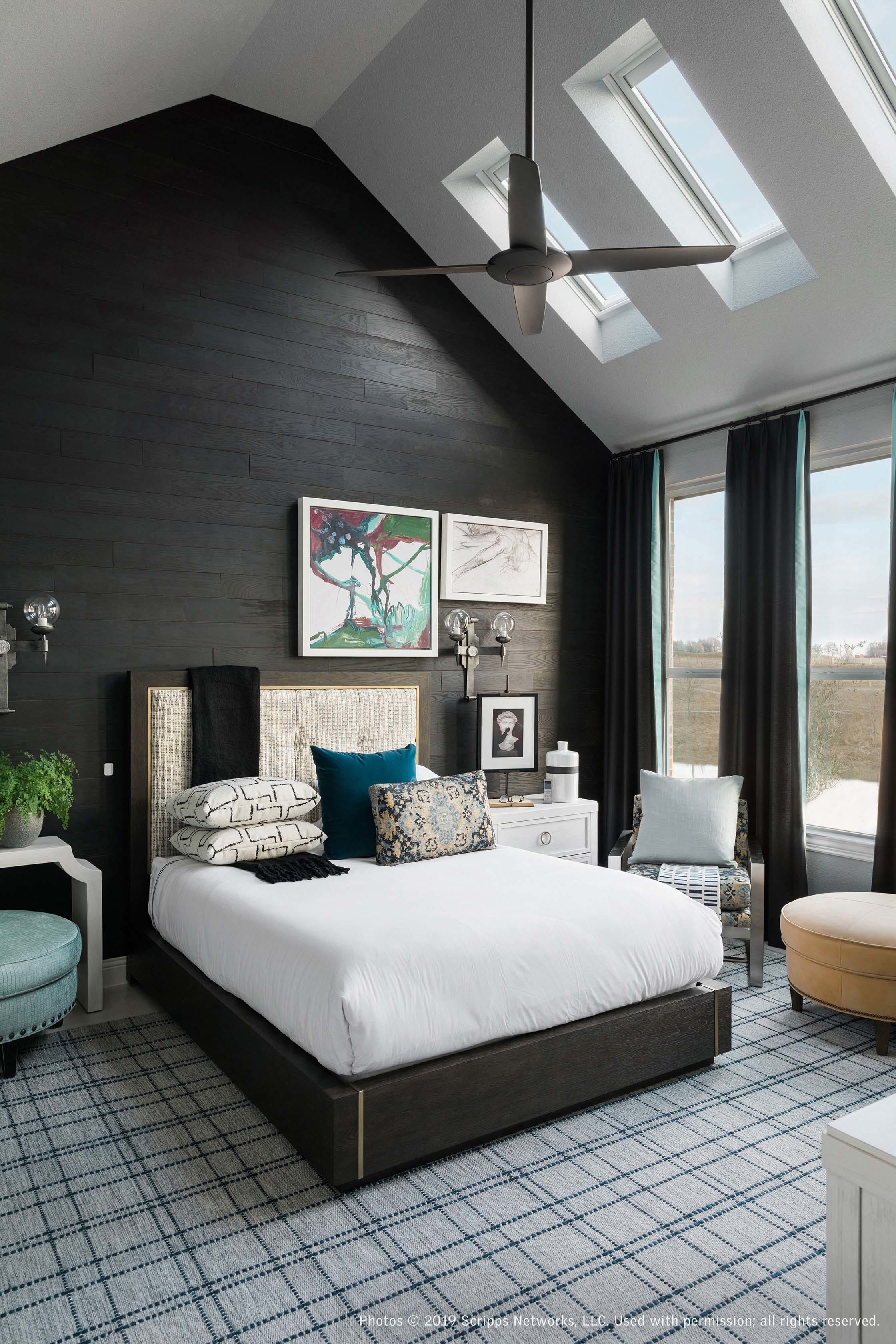 Create an optimal sleeping environment.
If you've ever struggled with getting enough sleep, you likely know the frustration of a room that's too warm, too stuffy or too bright. With VELUX Solar Powered "Fresh Air" skylights, you can control every element of the skylight to help create ideal sleeping conditions. VELUX room darkening blinds (seen below closed) offer a remote-controlled option to block out any unwanted light, whether from the sky or pesky street lamps. The skylights also open, circulating cool, fresh air through the room. Designed with smart technology, these skylights can also detect rain, automatically closing in the event of unexpected showers.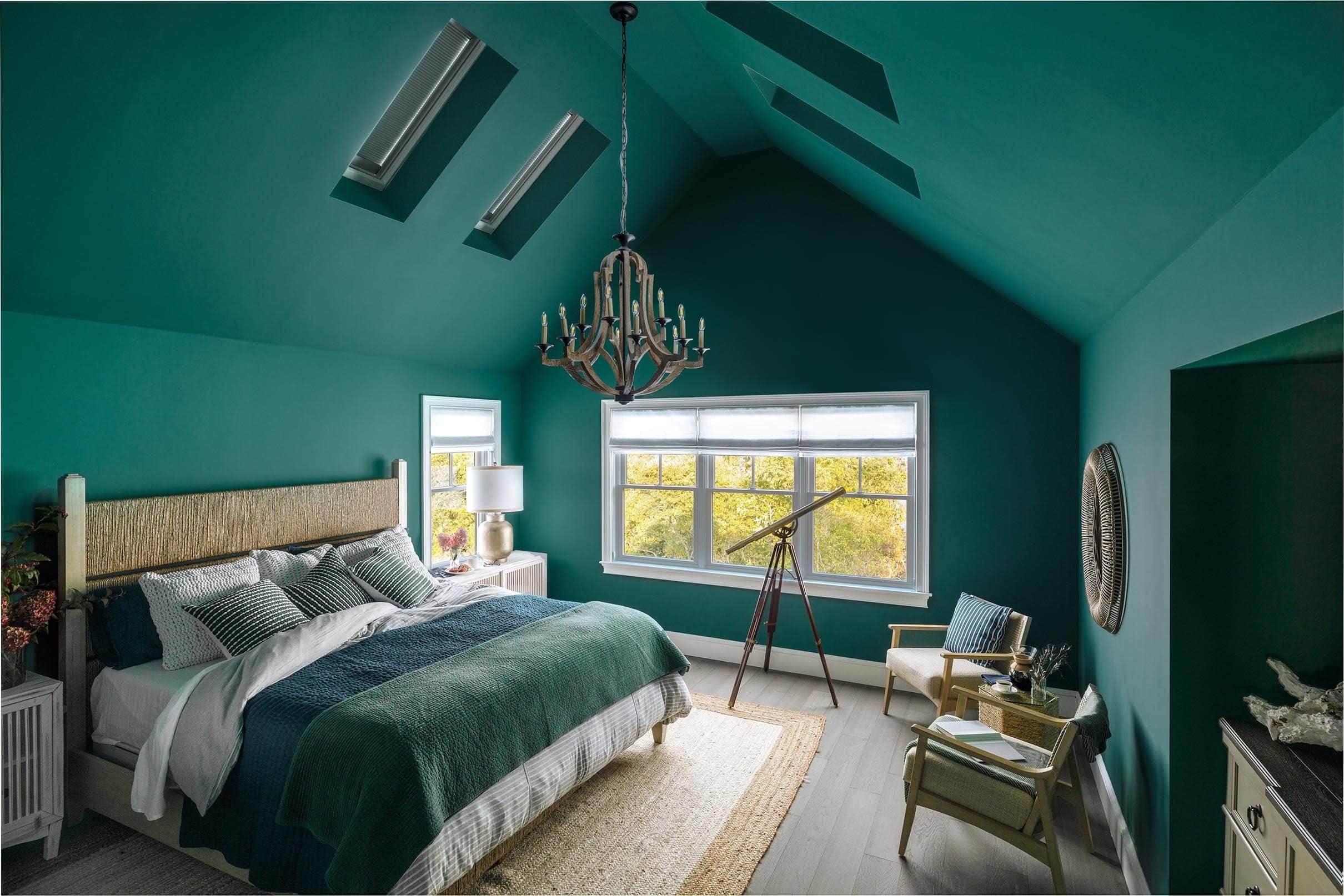 From executing a bold design to enhancing your sleeping conditions, skylights have a lot to offer. Find a skylight installer in your area or schedule a virtual consultation with a VELUX daylight designer today.

HGTV, HGTV Dream Home, HGTV Dream Home Giveaway and their associated logos are trademarks of Discovery or its subsidiaries and affiliates. All rights reserved. Photos © 2019 - 2020 Discovery or its subsidiaries and affiliates. All rights reserved.