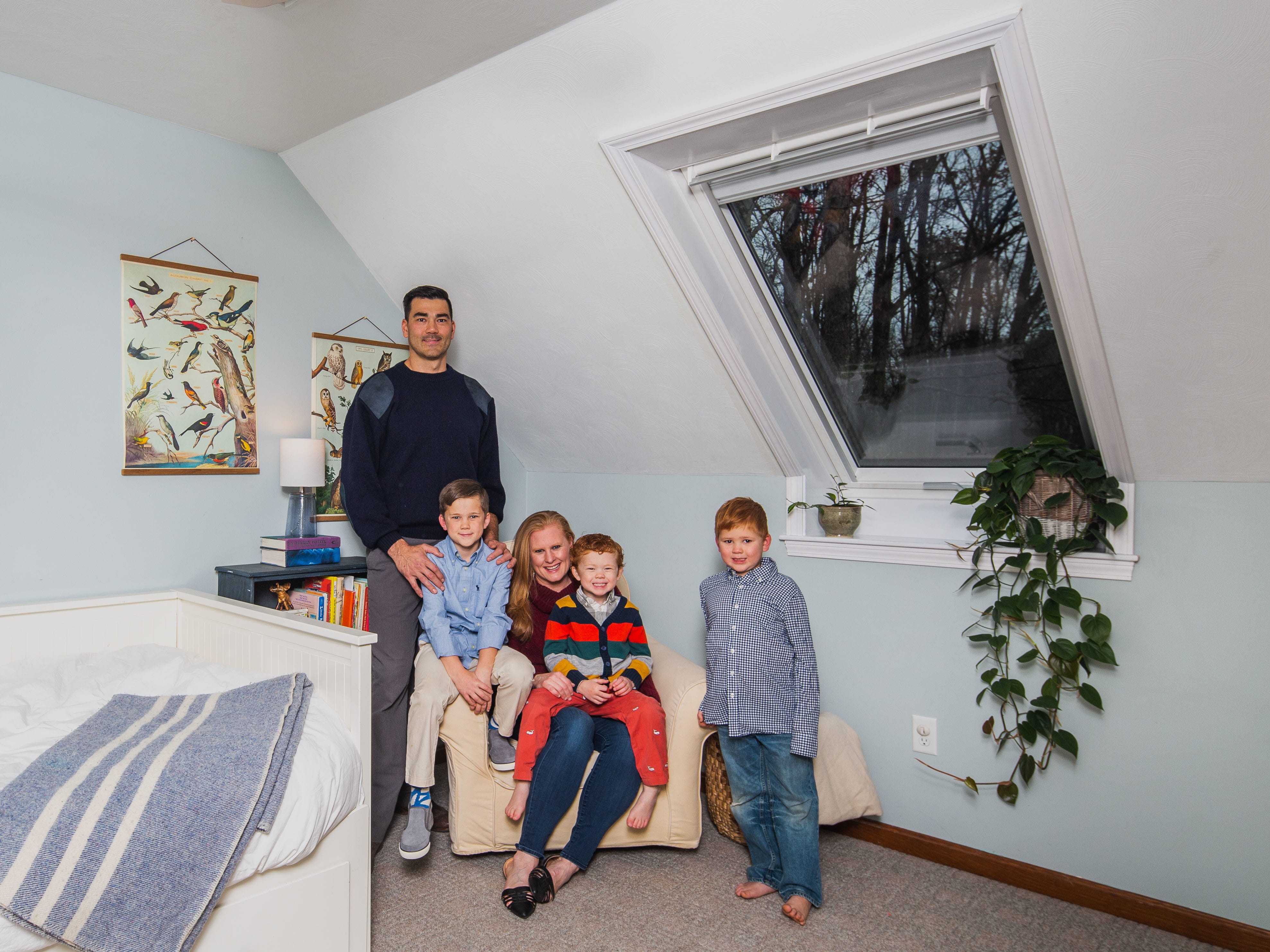 When Jenn Beaumont entered the Daylight Renovation Sweepstakes last summer, she thought of her entry as sending a wish out into the universe, but she never expected to win.
"My son has a small room with only a small port hole window that doesn't open and my thought since we moved in was to get another window installed because it's so dark and uninviting," she said. "It was a low-on-the-totem-pole project and that's why I entered."
Beaumont, who lives in Gettysburg, Pennsylvania, follows interior designer Brian Patrick Flynn on Instagram and swiped up on the story where he shared the sweepstakes.
"I just love him and I feel like we'd be friends if we met," she said. "He does a lot with VELUX skylights – in the HGTV Urban Oasis® and in his own home – so I clicked the link in his stories."
Beaumont, who lives with her husband Freddie Joye, and their three sons, Felix, 4, Brixham, 5 and Xavier, 7, has skylights in her living room, but they're the kind that open manually with a telescoping pole that the previous owners didn't leave behind.
In Felix's bedroom, the couple opted for a VELUX roof window because the room, located on the attic level, has a knee wall that allows the roof window to be reached by hand.
"It's just totally transformative," she said. "You walk past the room and there's light flooding out of the door. It was just a cave before. It is a happy place to be now. The connection to the outdoors is also nice because we live in the woods, so you can lie in bed and look at the trees or watch it snow."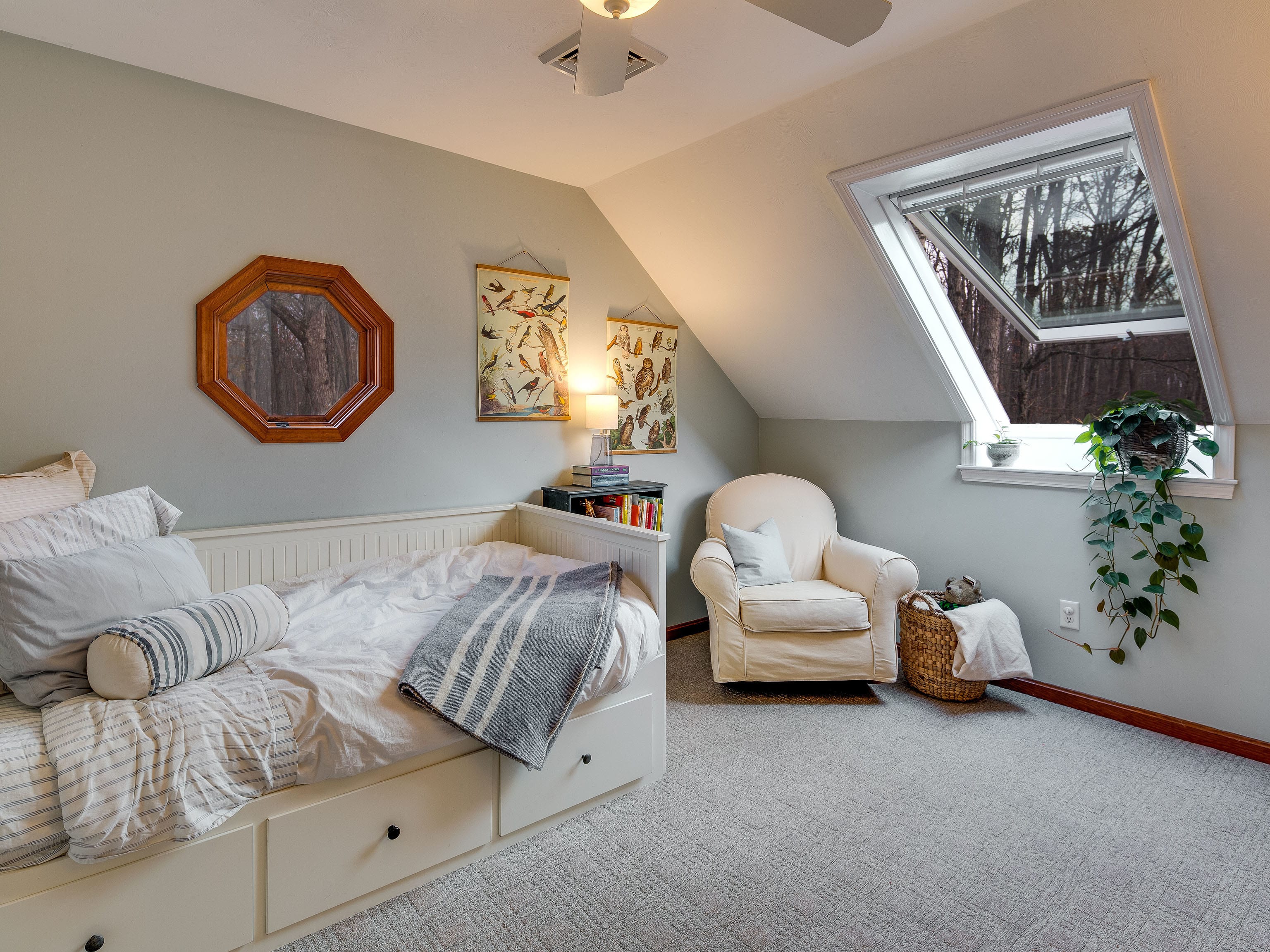 Felix's older brother, Brixham, liked the new roof window so much that he convinced his younger brother to swap spots with him in the room he shares with Xavier. The whole family is pleased with the new roof window, which includes a blackout shade.

"It's just so easy to use, easy to clean – all things that are important in busy mom life," she said. "We're feeling grateful for the whole opportunity."