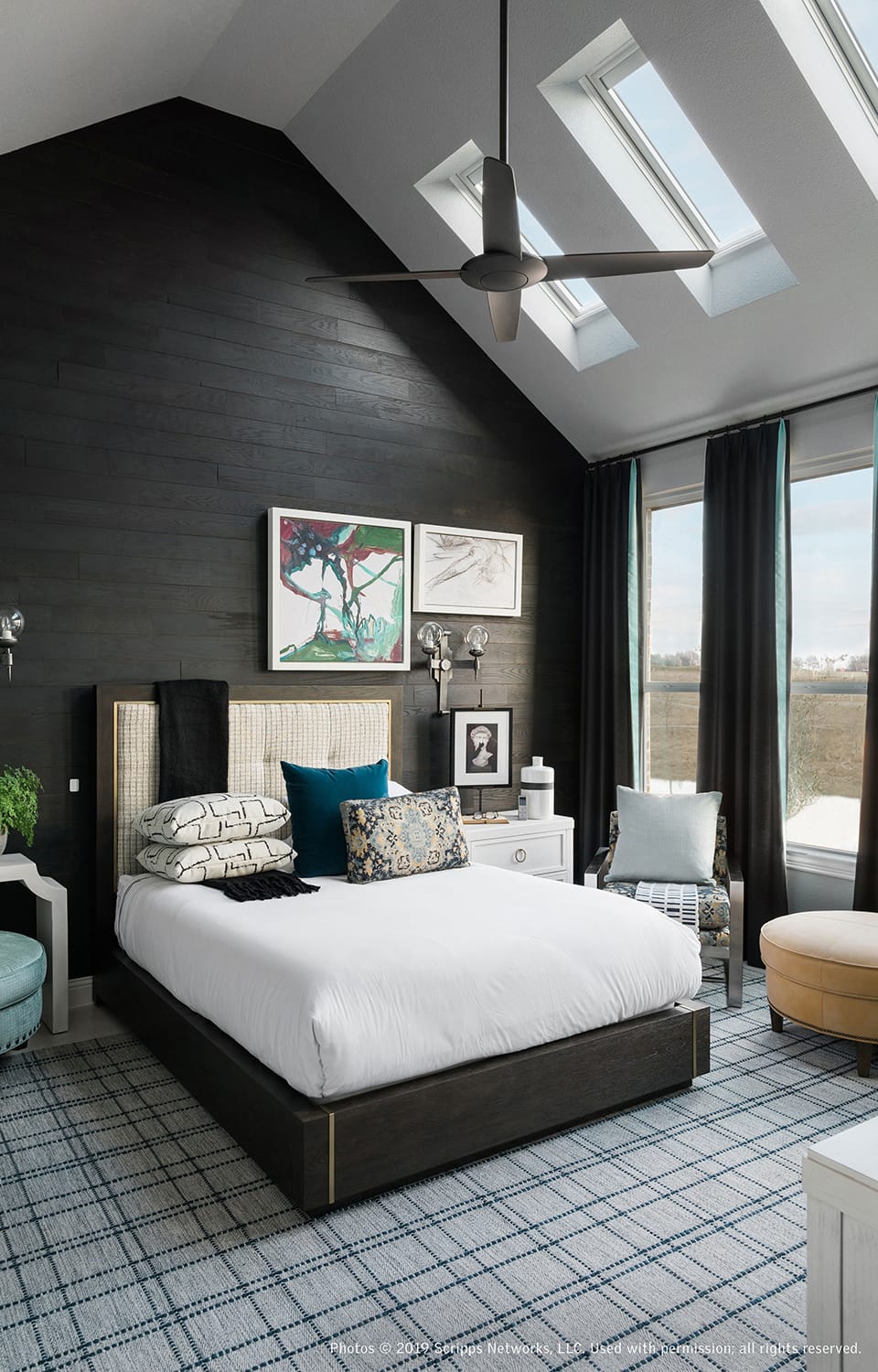 The interior design of the HGTV Smart Home 2019 was inspired by a modern gothic aesthetic, and the bedroom proves it. Designer Tiffany Brooks uses natural light to cast museum-style daylighting onto a dramatic artistic backdrop.

The daylight from the four VELUX No Leak Solar Powered Fresh Air Skylights emphasizes the focal point of the room. The natural light from above highlights the art on the wall and provides a welcomed contrast to the dark wood-clad wall behind the bed. The paintings incorporate light colors that counteract the dark wall on which they hang. Natural light from above helps the paintings pop against the beautiful wood-clad wall.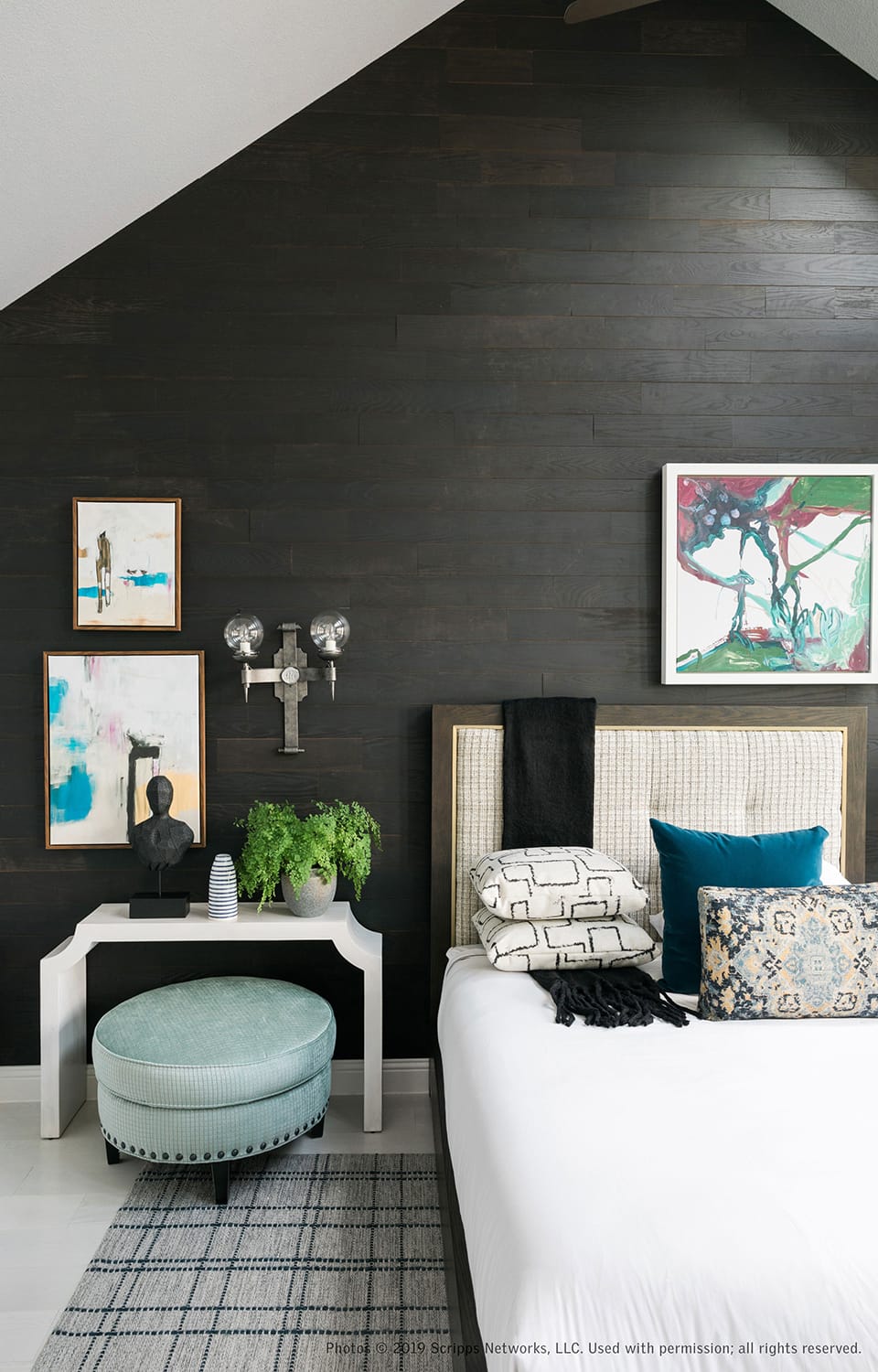 Brooks maintains a mostly neutral color palette of dark brown and black, white and gray. She does, however, showcase pops of color in the paintings and also in shades of blue found throughout the room. She adds in hues of blue found in the accent pillow, rug, ottoman, paintings and even bursts of color found in the otherwise dark curtains.

In addition, the natural light highlights crisp, clean lines and edges evident in not only the panels on the wall cladding but also in the sharp edges of the frames, headboard and bedside tables.
Finally, the skylights have room darkening blinds for light control when it's time to sleep. In addition, they are smartphone app-controlled to provide the ultimate convenience.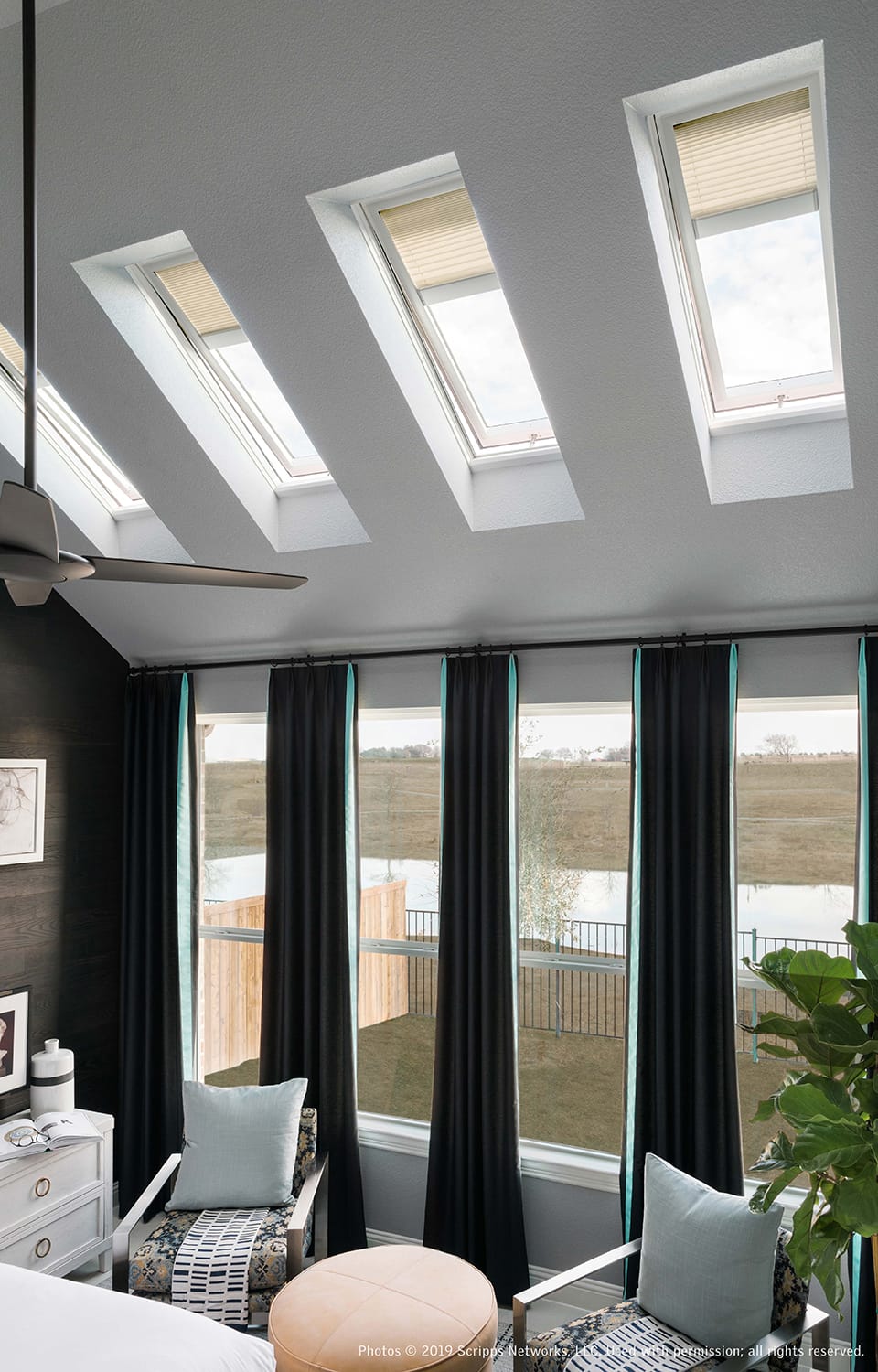 Photos © 2019 Scripps Network LLC. Used with permission; all rights reserved.