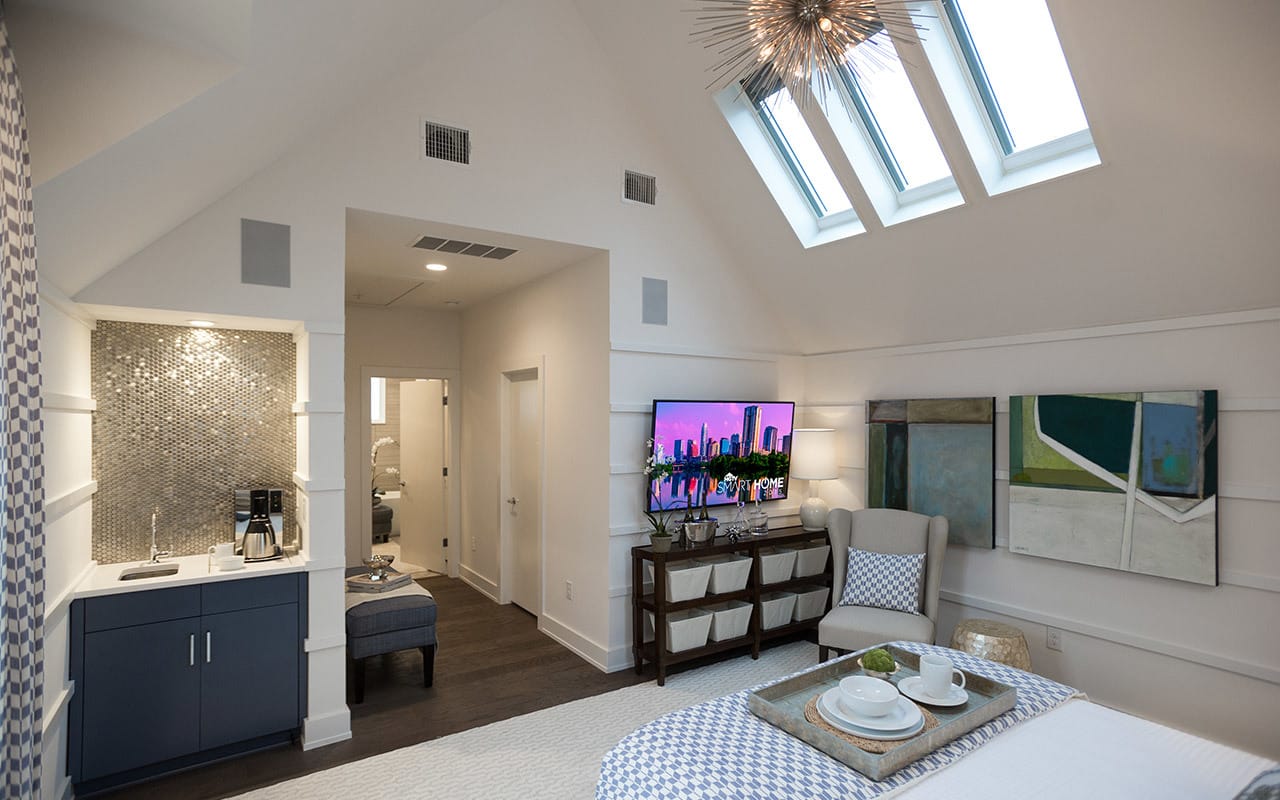 Bedrooms have become more than the places where we sleep; they are restful retreats reflective of our personal style.
The master bedroom in the HGTV® Smart Home 2015 is no exception. Art hangs on its walls, which feature a plank-board treatment that gives a rustic, but refined farmhouse feel.
With VELUX No Leak Solar Powered "Fresh Air" Skylights, the bedroom's walls remain open, without denying the room of natural light and fresh air. They also make the space exceptionally private - no need to close the blinds unless your concerned about the birds seeing inside.
"Because the HGTV Smart Home 2015 is located in a high-density enclave of custom homes, privacy is important," said Jack Thomasson, House Planner for the HGTV Smart Home 2015. "By using skylights instead of windows, you get the natural light that you would want in the room while keeping a place like your master bedroom private."
On warm nights, the skylights will fill the master bedroom with a light breeze for comfortable sleeping under the stars.
Likewise, blackout blinds let you block the light, if needed. Want to sleep in on Sunday morning? With a few taps of the touch screen remote control, the blinds will lower and you'll greet the sun on your own terms.