Sometimes home renovations won't allow for an expansion of square footage either because the room being renovated is on the second floor or it's close to the property lot line. However there are ways to help the room feel bigger through the use of architectural details. Read further for three design tips for making a room look and feel bigger without expanding its square footage, inspired by this master bedroom design by interior design and style expert Emily Henderson.
Look up: Use the ceiling to expand your horizon.
Raising or vaulting the ceiling instantly gives a small room an expansive feeling, but adding architectural details such as exposed beams and skylights will really open up the space. In this bedroom, Henderson vaulted the ceiling around the edges of the room and then added more height by taking the center portion of the ceiling up to the roof.
To accentuate the ceiling's height and brighten the space, she incorporated four skylights with grey blackout shades and added natural wood exposed beams. The beams create visual interest through their geometric shape and the glow of the wood from the light above. Opening the ceiling to the sky creates an open and airy vibe.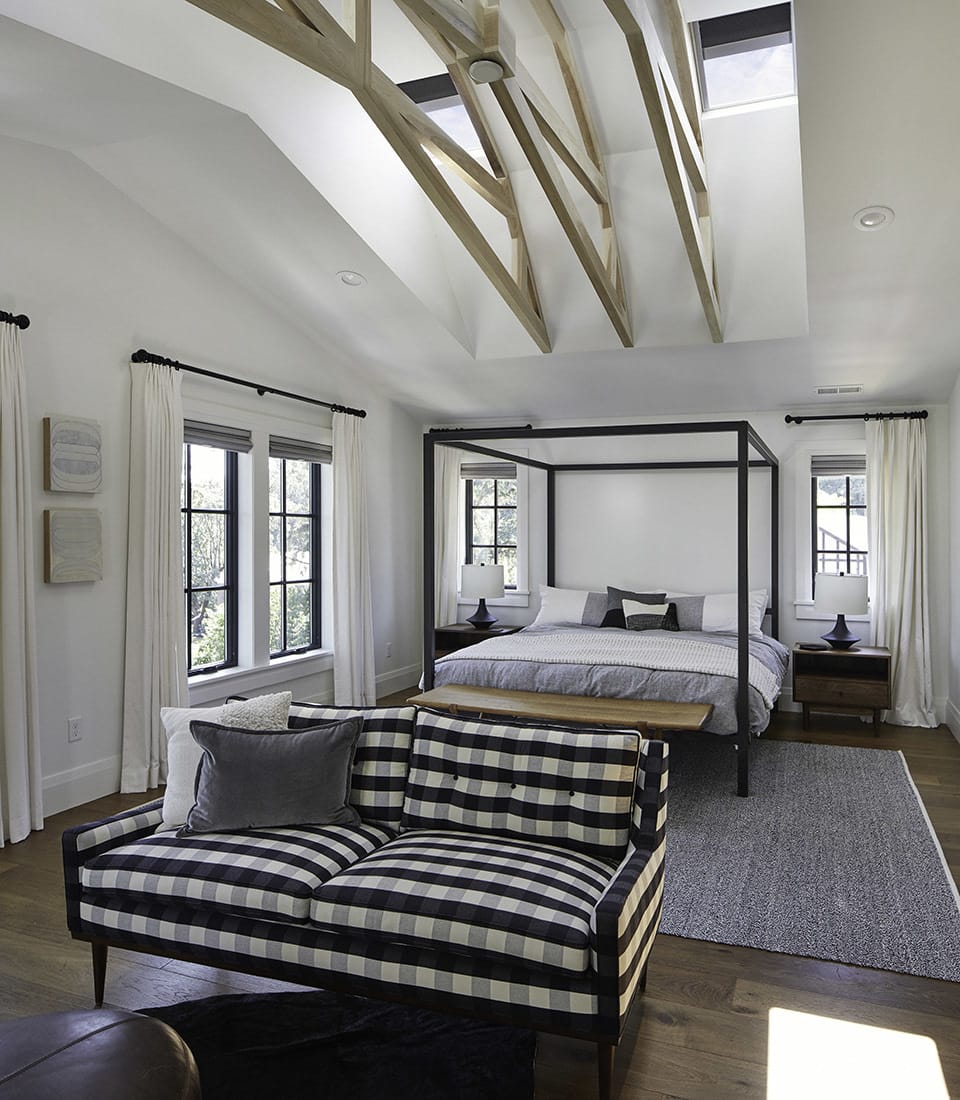 What's underfoot?

Think beyond the standard 2 ¼-inch wood floor planking when renovating a small room. Wide plank wood flooring helps this bedroom feel bigger.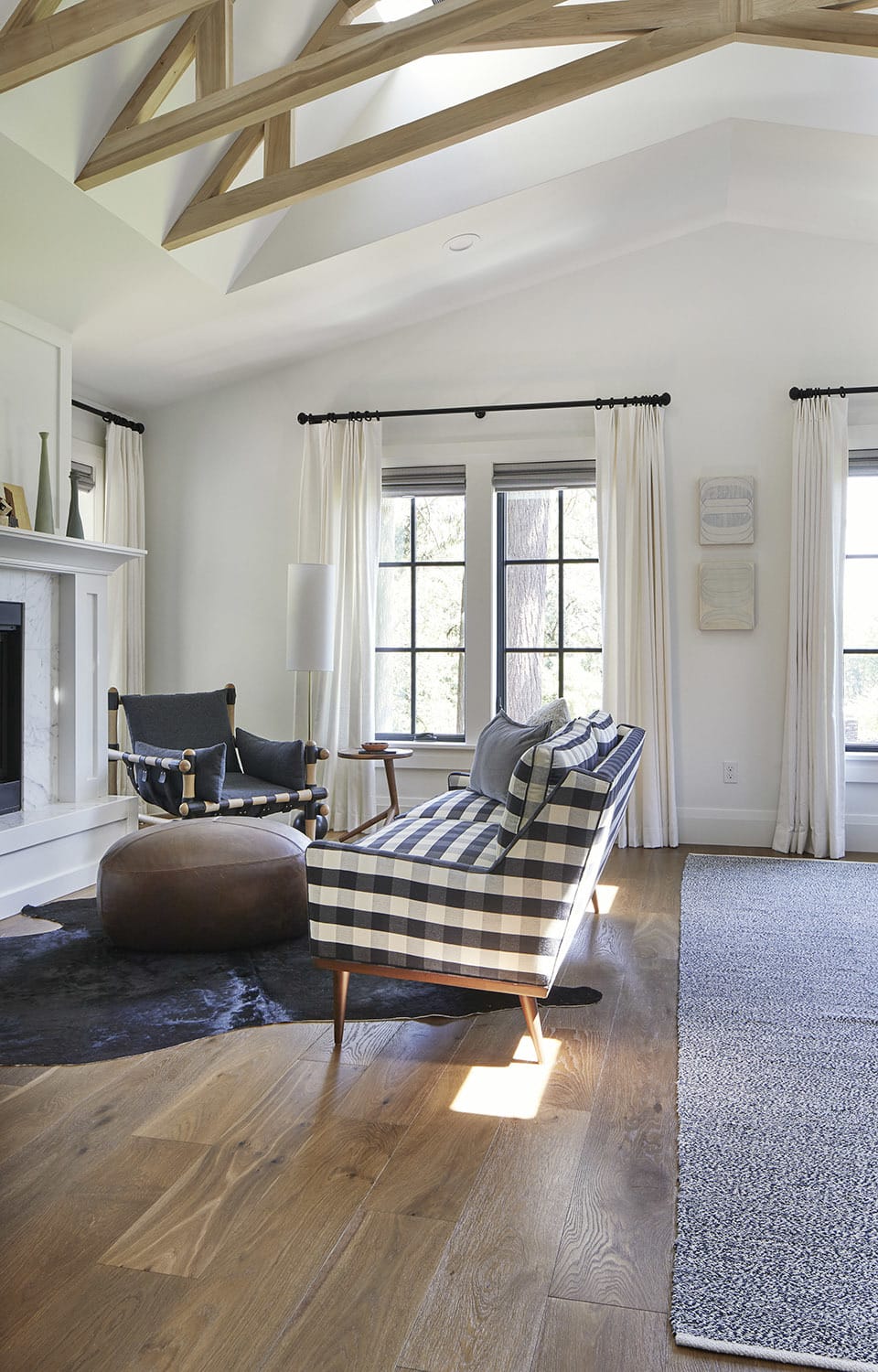 Keep it simple.
In this bedroom, the clean, simple lines of the framed bed, curtain rods and windows help to define the space without making it feel confined.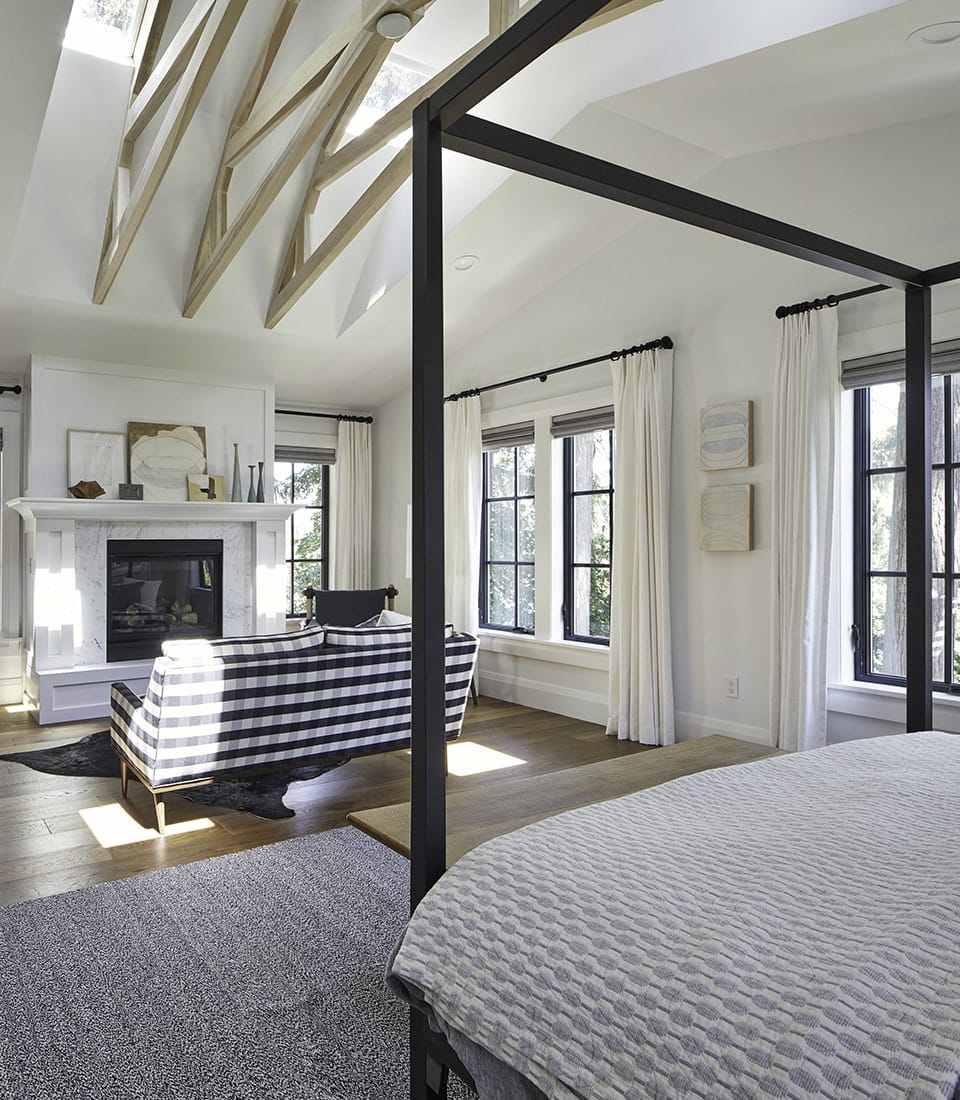 Whether you're building a new house or renovating an existing one, use architectural details to open up rooms that can't be expanded in square footage.