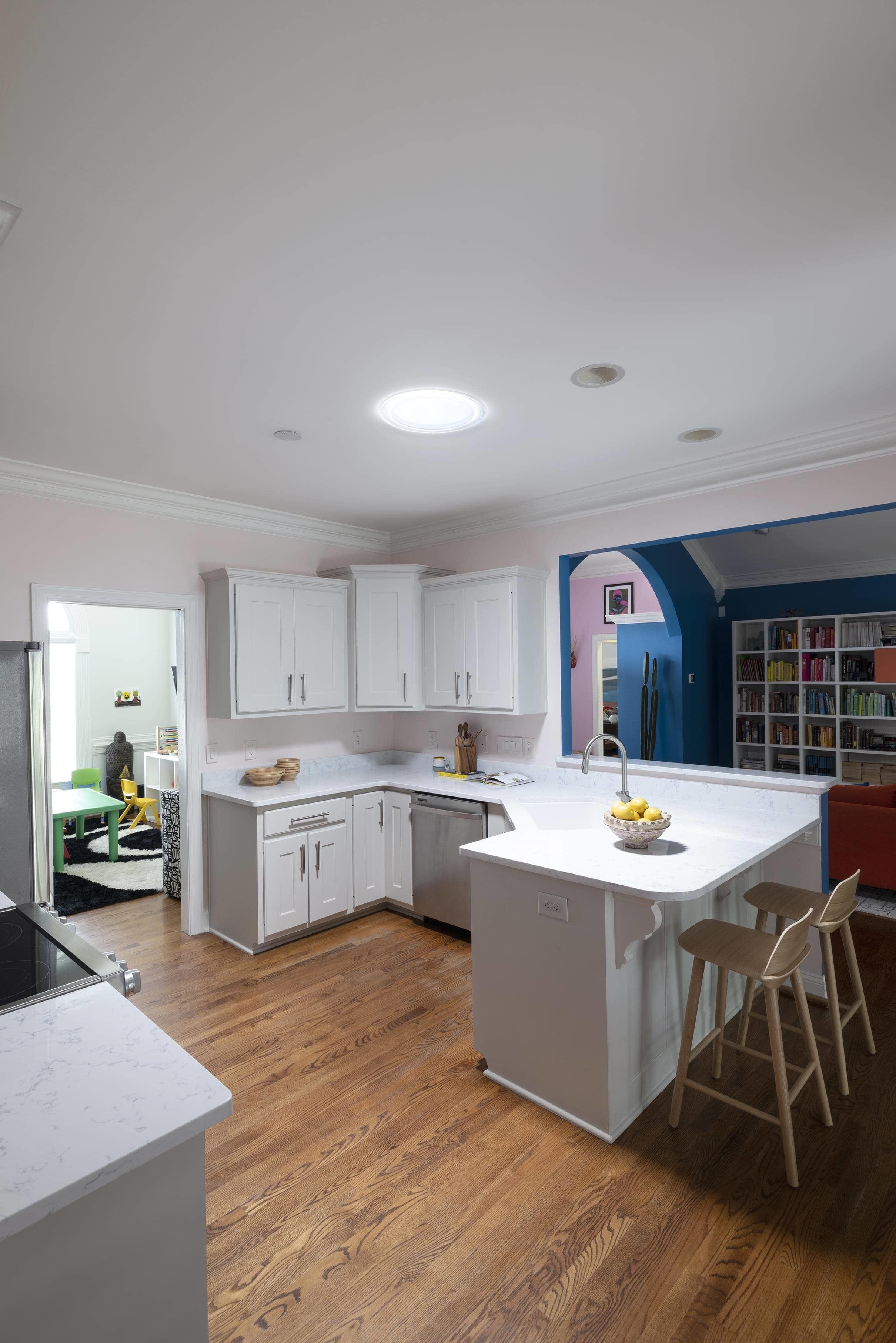 When the kitchen is in the middle of the house with no direct access to windows, choosing a color scheme can be challenging. Go too dark and it will feel cave-like, but light colors can also appear dull without sunlight to amplify them.
With plans to have a VELUX Sun Tunnel® Skylight installed in her kitchen, Stacey-Ann Blake, the creative mind behind Design Addict Mom, decided to change up the decor to take advantage of the bright, natural light. Blake's love of bold color is evident throughout her house with the walls of the adjoining living room painted royal blue and the front foyer painted fuschia with art and plants layered throughout. The kitchen followed the saturated color theme with walls painted a salmon pink to accent stained wood cabinets and dark grey granite countertops.
Here's how Blake combined natural light and a light-color palette to transform the kitchen, while still connecting to the saturated hues in the neighboring rooms.
Go lighter, but don't abandon all color
Blake chose an airy pink paint for the kitchen walls that complements the living room's blue and nods to the fuschia in the foyer. She painted the cabinets white and replaced the granite countertop with a white quartz.
Create color connections
Blake selected wallpaper with a repeating abstract design for the patio entry wall, which also connects to the living room wall. Bold blue, yellow, red, orange and green abstract shapes interspersed with white make it appear to be painted directly onto the wall. The blue connects to the living room, making an easy visual transition.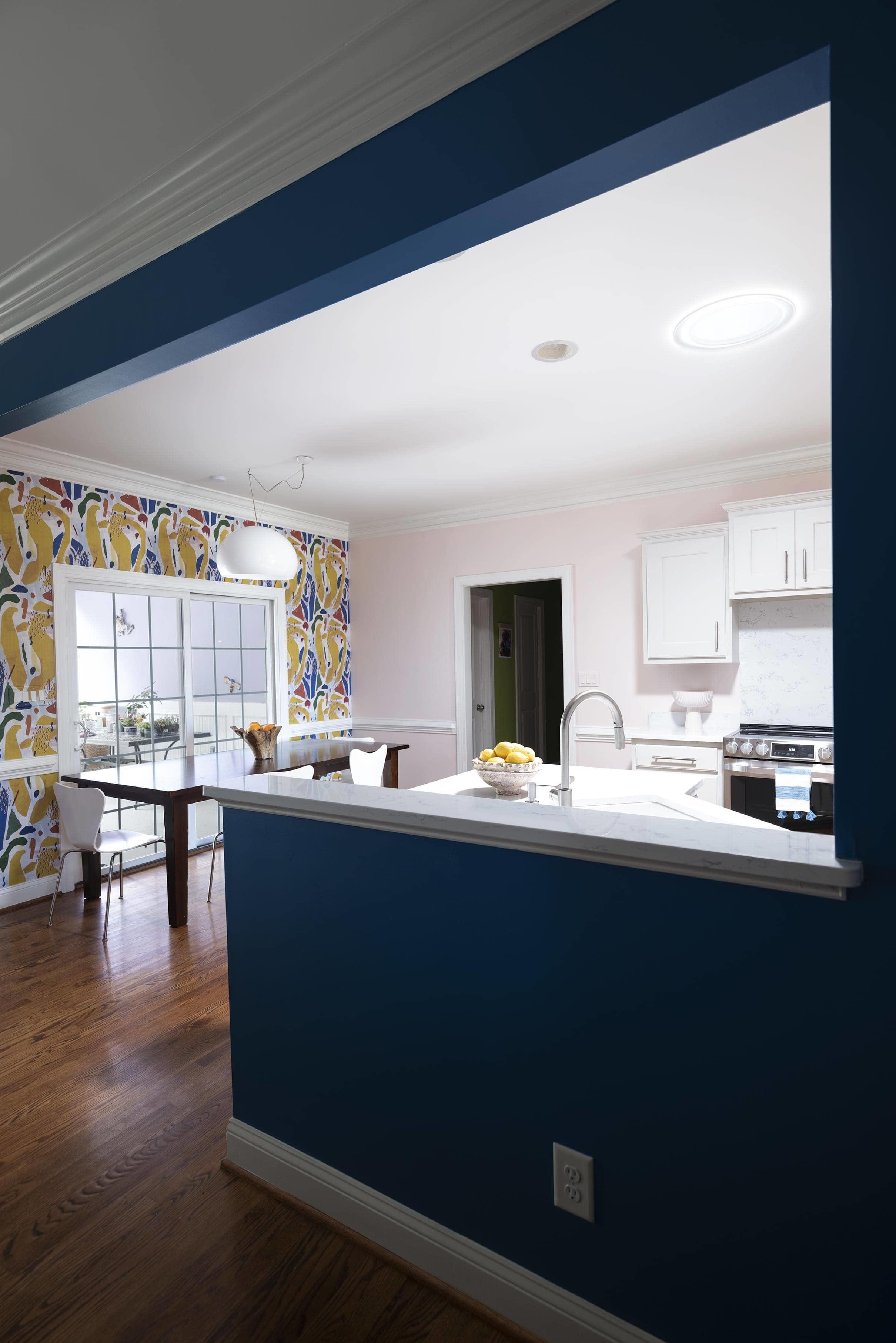 Add a Sun Tunnel to brighten the kitchen and beyond
The kitchen Sun Tunnel is located in between the sink and stove, providing ample natural light for these task areas, while also bouncing off all of the light-colored finishes. Additionally, it spills into the living room.
Sun Tunnels are the quickest and most cost-effective way to add natural light to any room in the home. An experienced installer can install a Sun Tunnel in about 90 minutes. What did adding a Sun Tunnel to Blake's kitchen cost? Here's the breakdown:
One 14-inch rigid Sun Tunnel - $367
Installation labor - $450
Total cost - $817

Check out the before and after below to see how much natural light the Sun Tunnel added to the kitchen, taking the pink and white color scheme from flat to fabulous.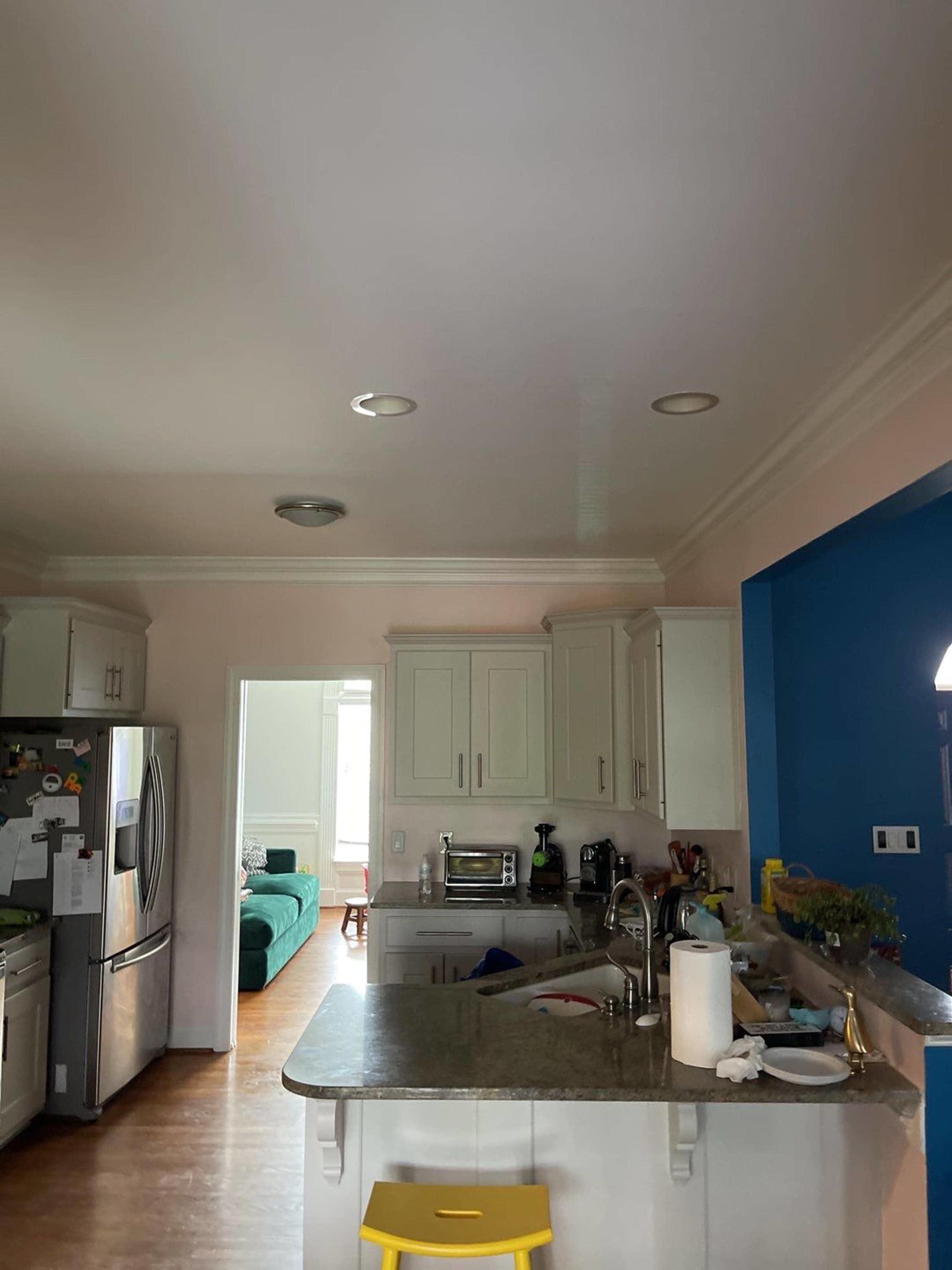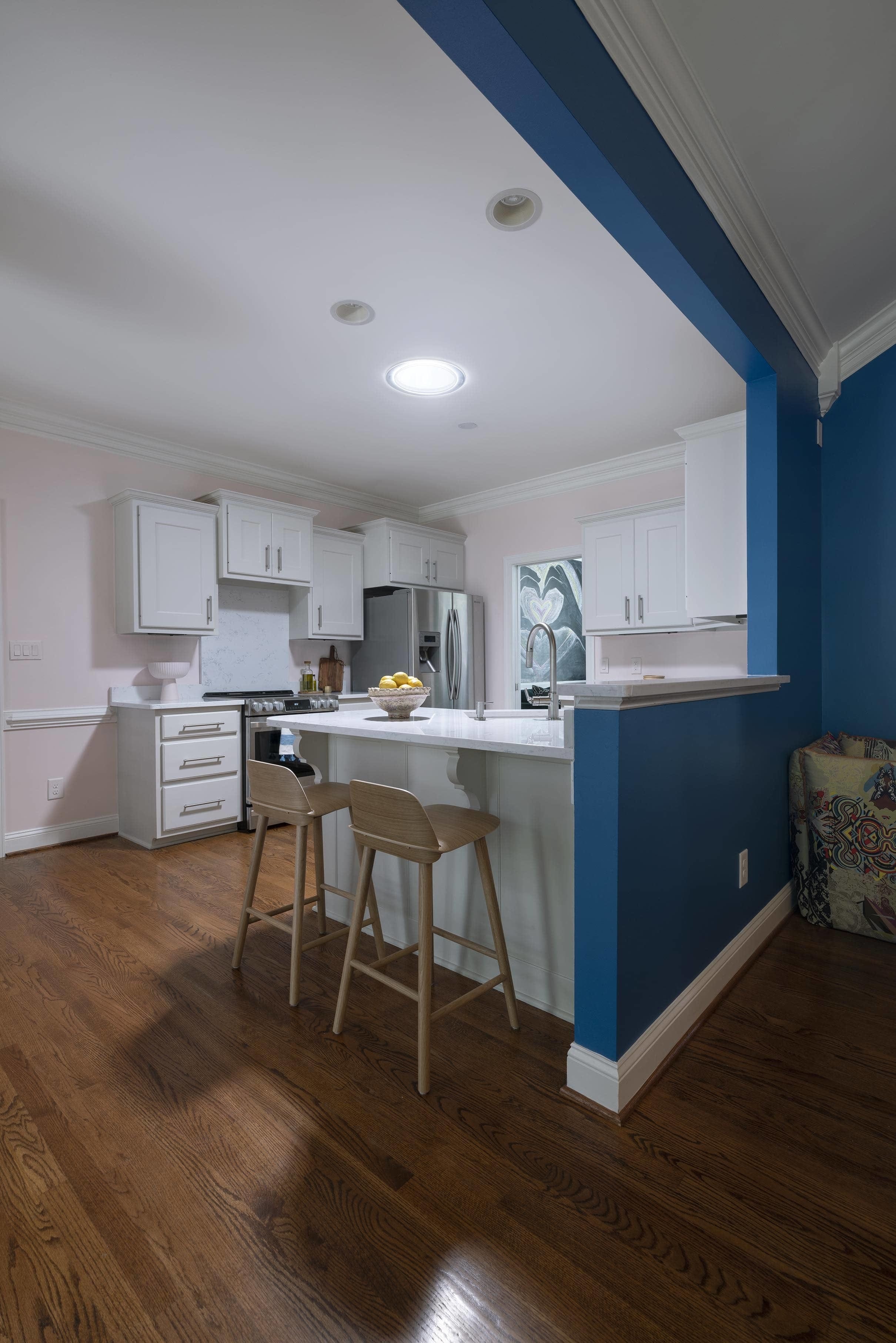 Inspired by Blake's kitchen renovation? Schedule a virtual consultation with a VELUX daylight designer today to find out how Sun Tunnels can brighten any room in your home.