For builder Jerry Effren of Greyrock Homes, having a duplex home doesn't mean you have to sacrifice the benefits of natural light. When it came to constructing the This Old House Cottage Community Idea House, he installed VELUX Skylights and Sun Tunnel® Skylights to create a bright interior.
Brighten up the entrance
Duplex homes are joined by a common wall, meaning one side of the home cannot have windows. Effren's solution to bring in more natural light was to install VELUX Fixed Skylights in the front foyer and rear screened-in porch.
One of the most important design elements of a duplex is the stairway that joins the two spaces of the house. At the entryway, natural light from the skylight sets the tone for the home's vibrant interior and creates a welcoming space.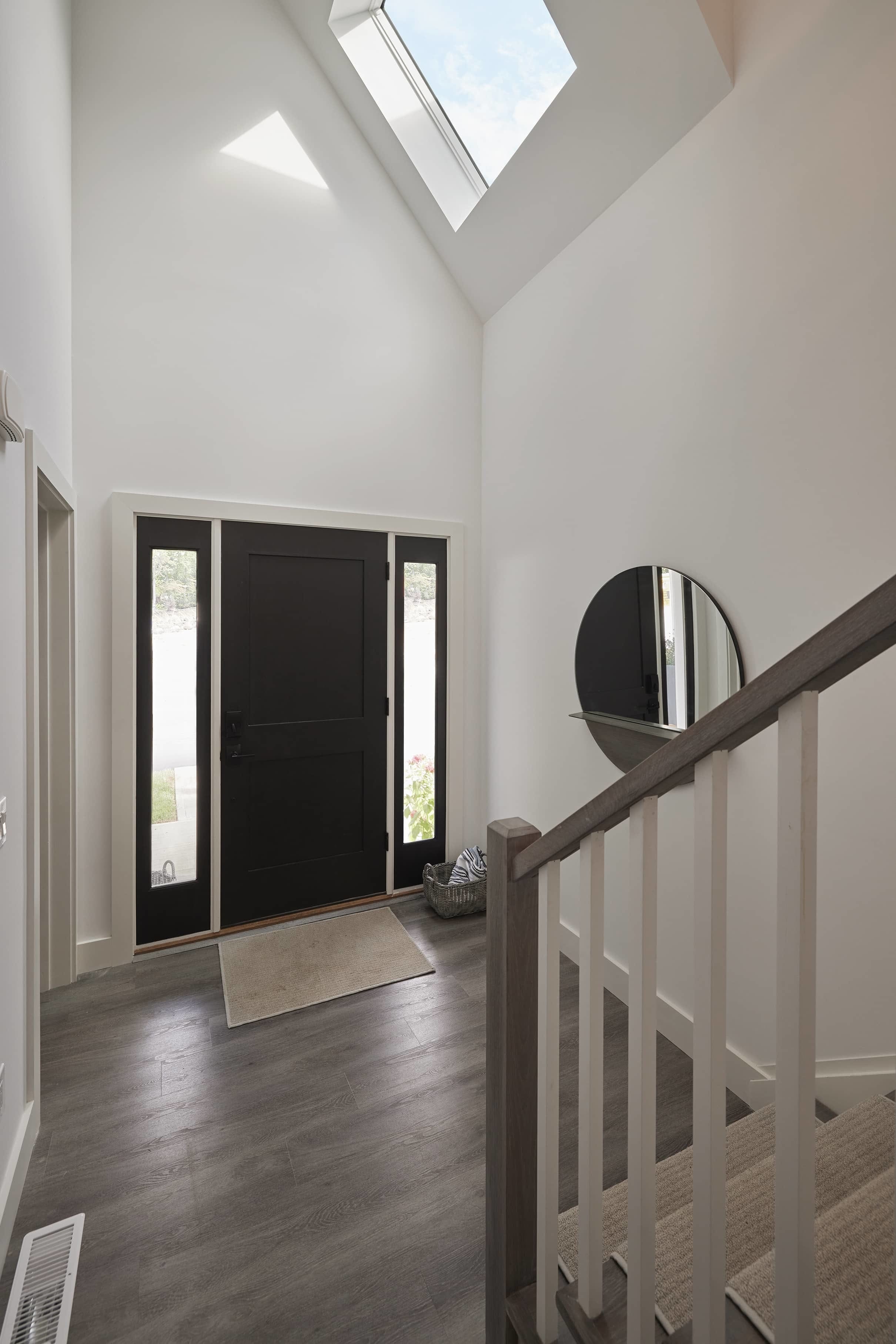 Bring sunlight into dark spaces
Where a traditional skylight won't fit, Sun Tunnels are a versatile way to transform the entire length of a hallway from gloomy and narrow to bright and open. This Connecticut duplex hallway was a perfect candidate to reap the natural light benefits of VELUX Sun Tunnel® Skylights, which are ideal for small spaces, such as closets, laundry rooms and pantries that usually don't receive any source of natural light.
With two Sun Tunnels in the hallway and one in the upstairs walk-in closet, the whole second-floor landing is flooded in sunlight.
To find out how easy it is to transform your space with Sun Tunnels, find a VELUX-certified skylight installer near you.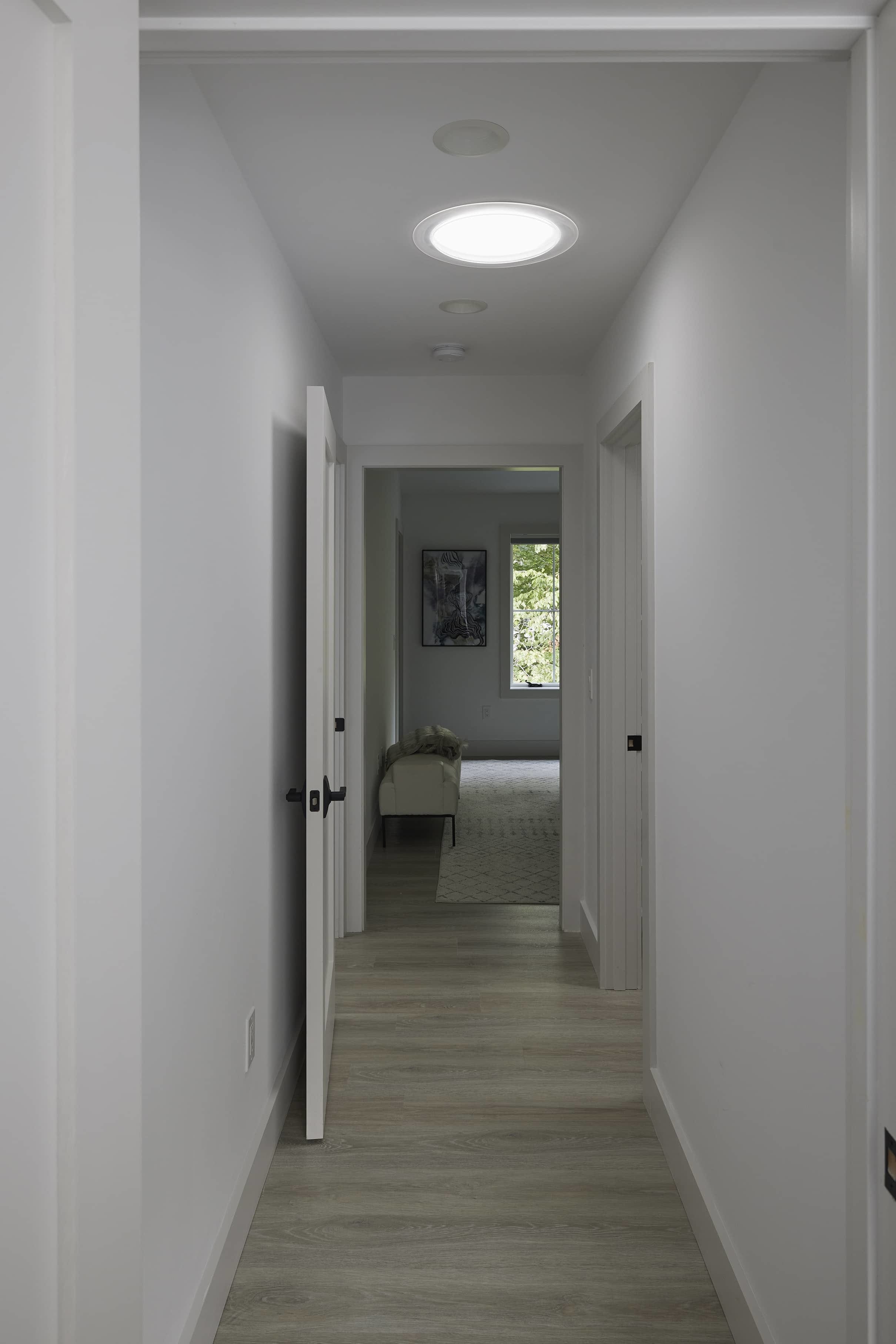 Keep bathrooms private
With windows, it can be difficult to have the seclusion you need and still have a bright space. Since they're installed in the roof, skylights allow you to transform your bathroom into a light-filled retreat without forgoing your personal privacy. In this duplex home, they were the perfect complement to the room's pops of orange, as well as the black and white patterned floor tiles.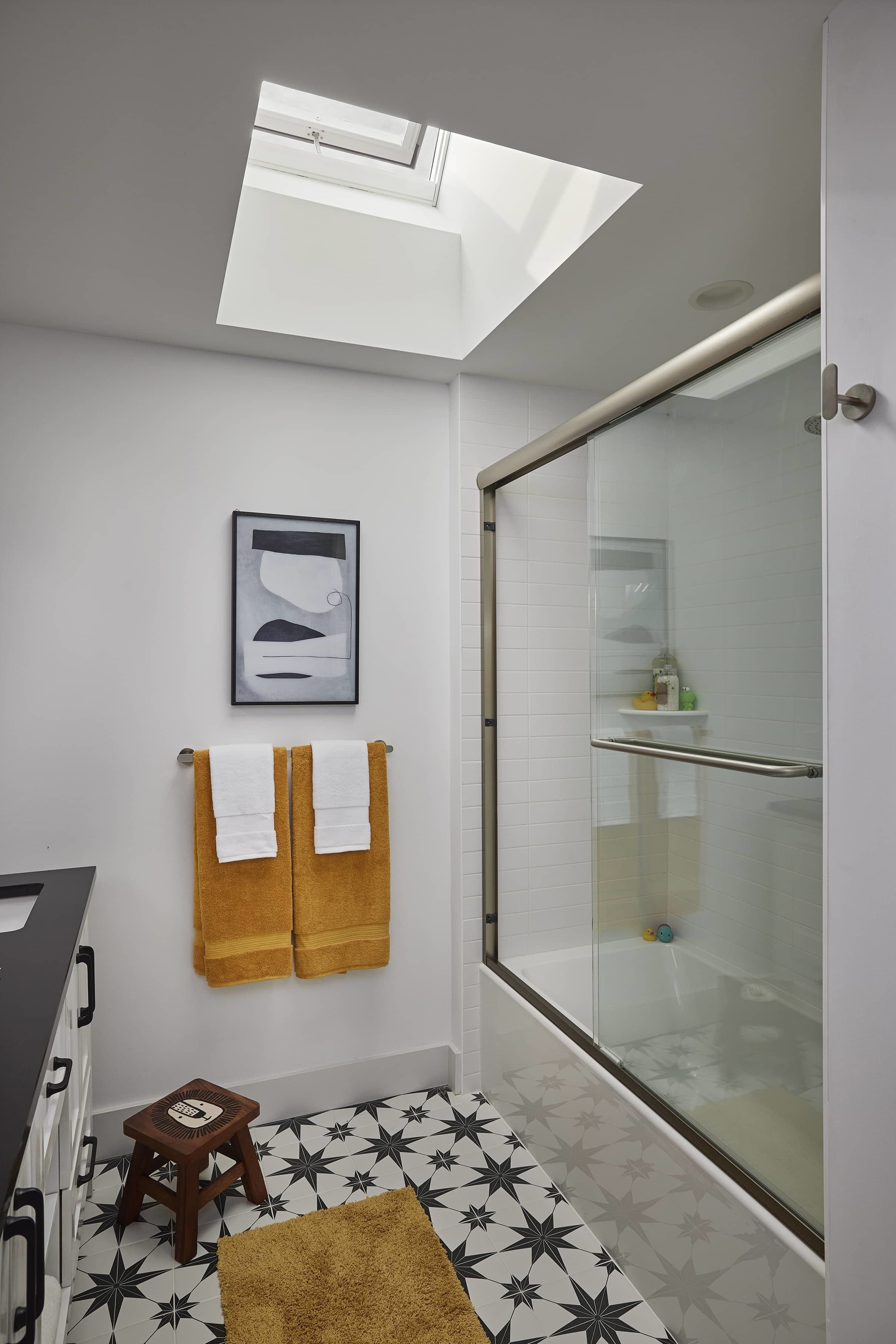 Enhance outdoor seating views
If your home has a screened-in porch like this one does in the backyard, you can easily use skylights to bring more natural light into your home. For example, Effren strategically positioned two skylights on the roof of the porch to brighten it and also borrow some of that natural light for the home's interior. The large porch skylights also provide views of the treetops, passing clouds or stars at night.