When summer ends, and the cool autumn air descends upon us, that means swapping swimsuits for sweaters and beach towels for warm blankets. But some of us like keeping a beach vibe year-round. If you maintain a summer state of mind, check out these five tips to bring a beach atmosphere to your home all year long.
Let the light in
Summer days at the beach seem to go on forever. As the days shorten, you can make your space as luminous as possible with large windows and skylights that add soothing, diffuse light even on the gloomiest days. This closed-in porch uses floor-to-ceiling windows and rain-sensing skylights to bring the brightness of a day at the beach into a cozy living space.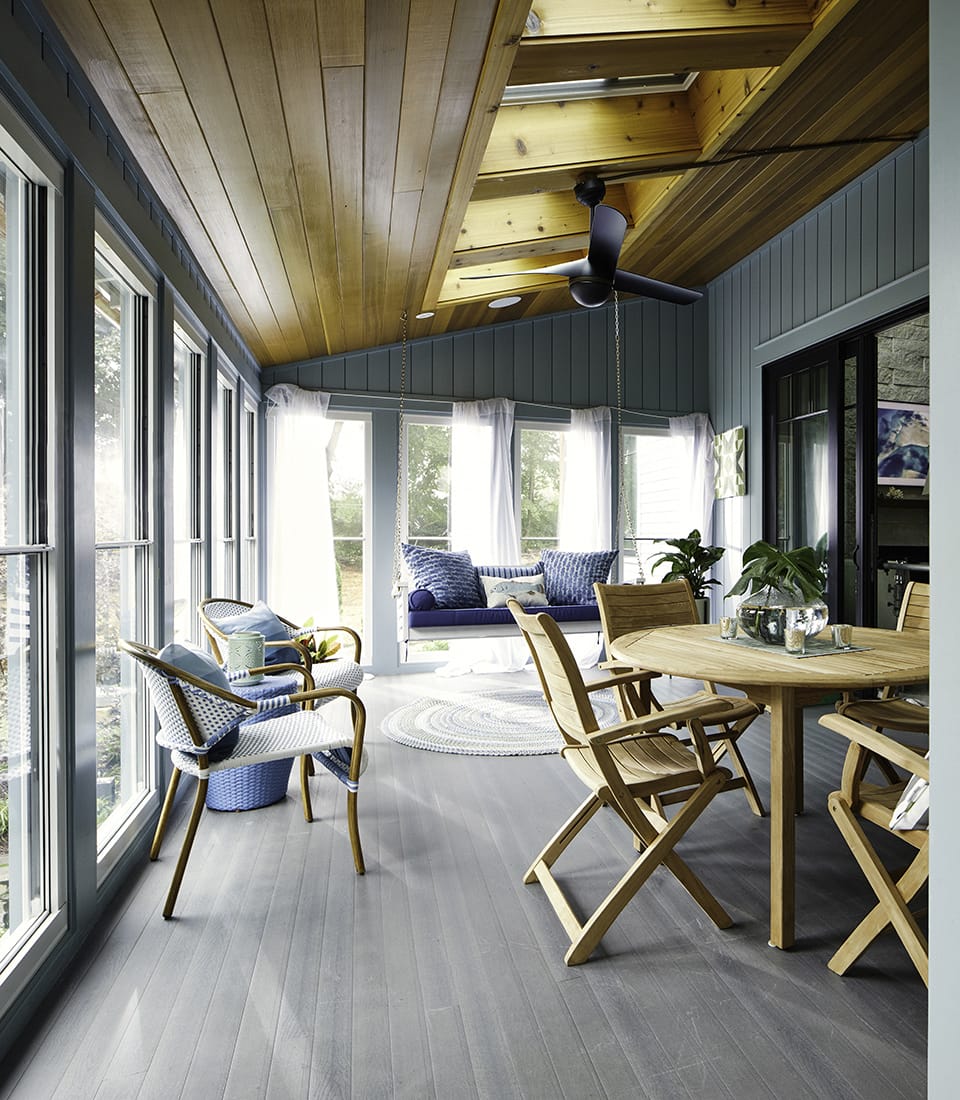 Include natural textures

Natural materials offer a sense of connection to the outdoors. Soft cotton throws and natural fiber rugs—like sisal or jute—hint at coastal living in a comfortable, subtle way. Here, teak furniture, exposed wood and wide-leaved plants work in harmony to create a relaxed, coastal atmosphere appropriate for any season.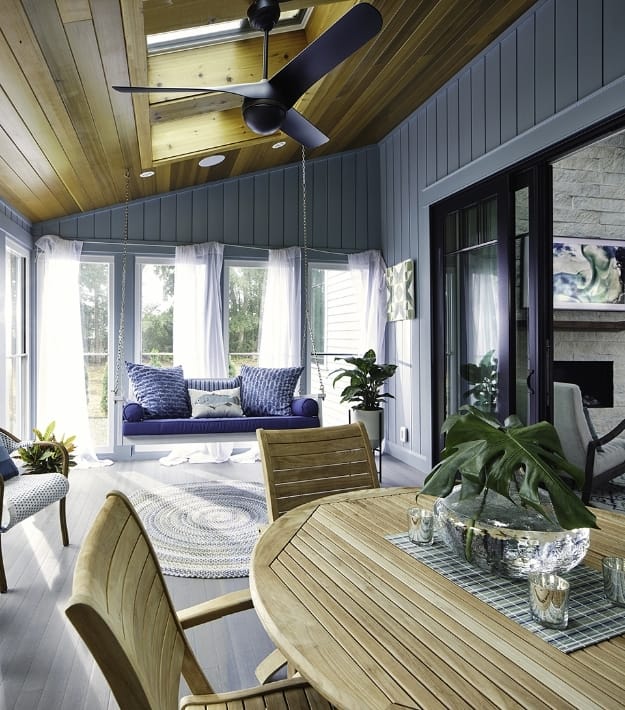 Incorporate flowing fabrics

Fabrics are an easy way to bring the ebb and flow of the ocean into your décor. From seaside colors—sky, Turkish blue, and sea green—to textiles that evoke the motion of the ocean. Voile or sheer linen can be used for curtain panels to add movement and freshness to any space and offer increased natural light during the darker winter days. This textured accent pillow and sofa evoke the feeling of slate-blue waves and swaying dune grass before a summer storm.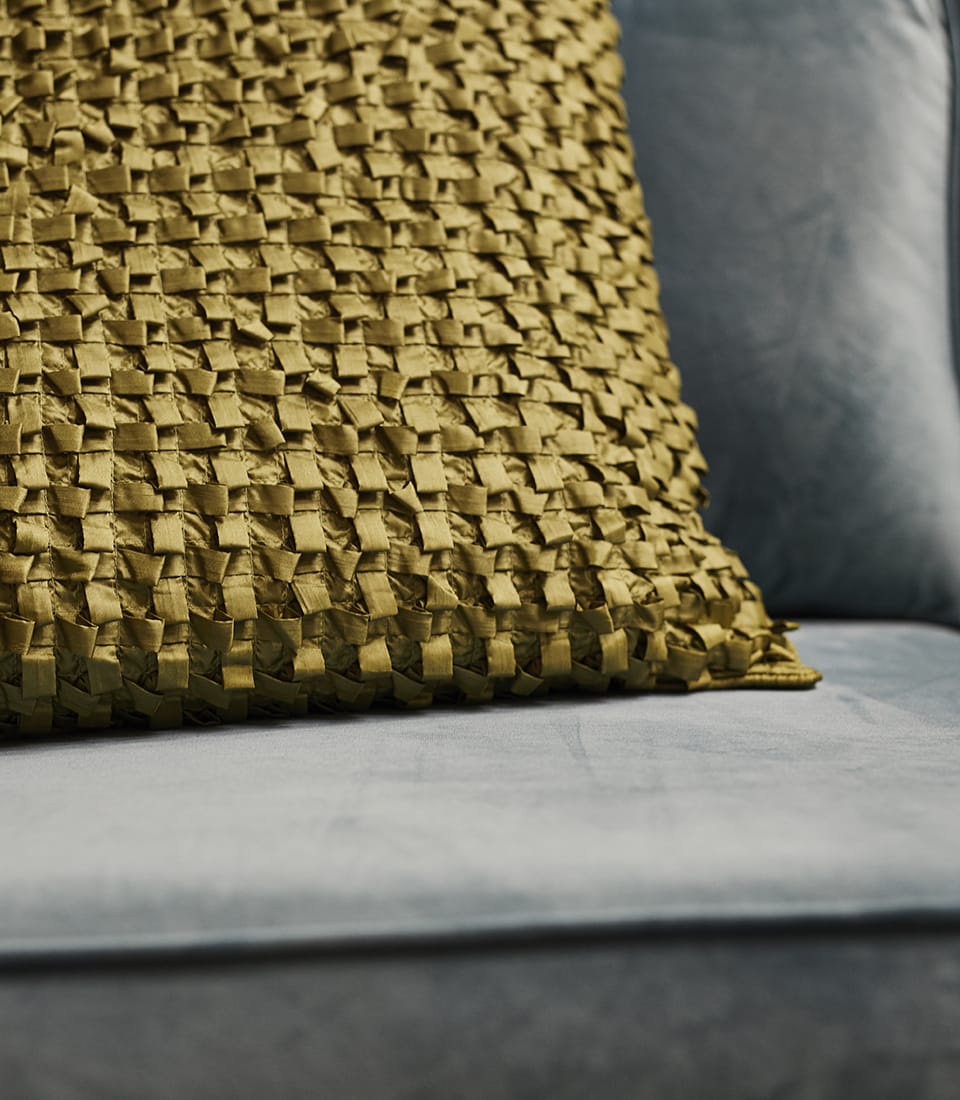 Add aquatic accents

When creating a beach-inspired space, it's easy to go overboard, turning the design undercurrent into an all-out theme complete with tropical fish wallpaper and seashell-shaped throw pillows. But that doesn't mean you have to avoid adding oceanic elements completely. Small aquatic accents like coral can bring underwater life to your living room without clashing with seasonal decorations.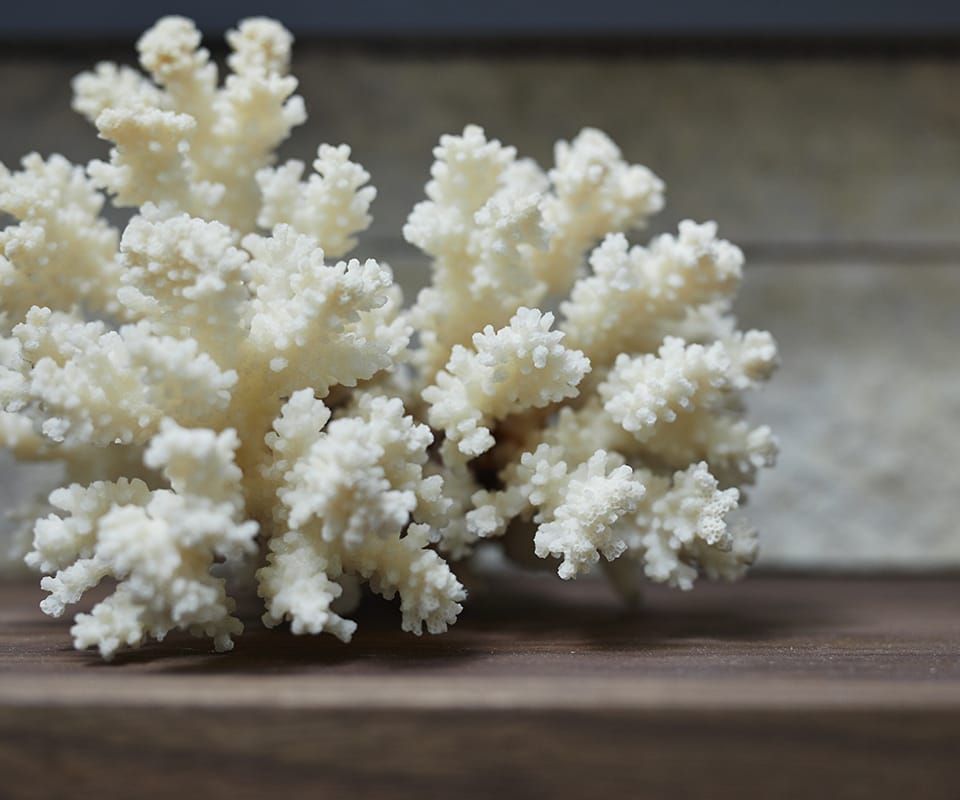 Mix in modern touches

Pair the soft color pallet, natural materials and marine details with modern accents to create a balanced aesthetic. We love the Mid-century modern furniture, abstract art that mimics the swirling tides of the sea, matte-black accents, and geometric light fixture that echoes the lines of the rug that work together to form a space that is beach-inspired, yet livable all year long.