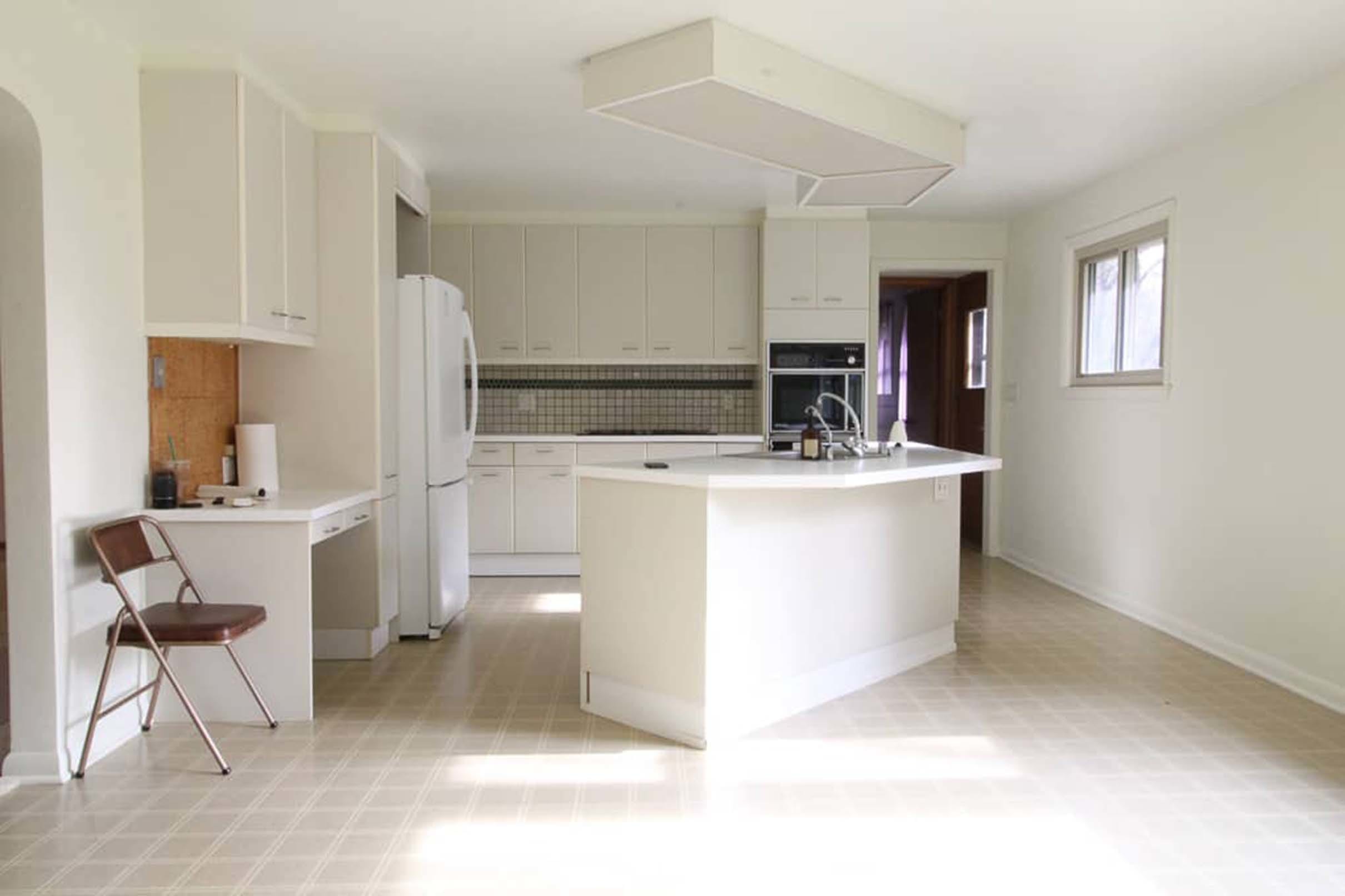 Before the upgrades, the kitchen was just a means to an end for cooking and eating. McGurn and her family had no desire to spend additional time in the space which felt dreary and cold. She wanted the space to feel clean, modern, and bright, which proved to be a difficult task to achieve in a dated home with old cabinets and tiny windows.
To create a more inviting and livable space, McGurn combined her design expertise with functional additions that would complement each other. Check out our favorite upgrades and get a few new ideas for the kitchen renovation you're dreaming of.
Dramatic Color

Shades of black are becoming increasingly popular in interior decor. To completely transform the space, McGurn painted the once creamy yellow/white cabinets a deep satin black. Adding black accents — whether it's painting your cabinets or walls, selecting black finish for fixtures, or choosing smokey hues for your backsplash — makes a polished, modern statement. Thinking of using black in your next renovation? Learn how black can help you create a timeless and bold kitchen with these key ingredients.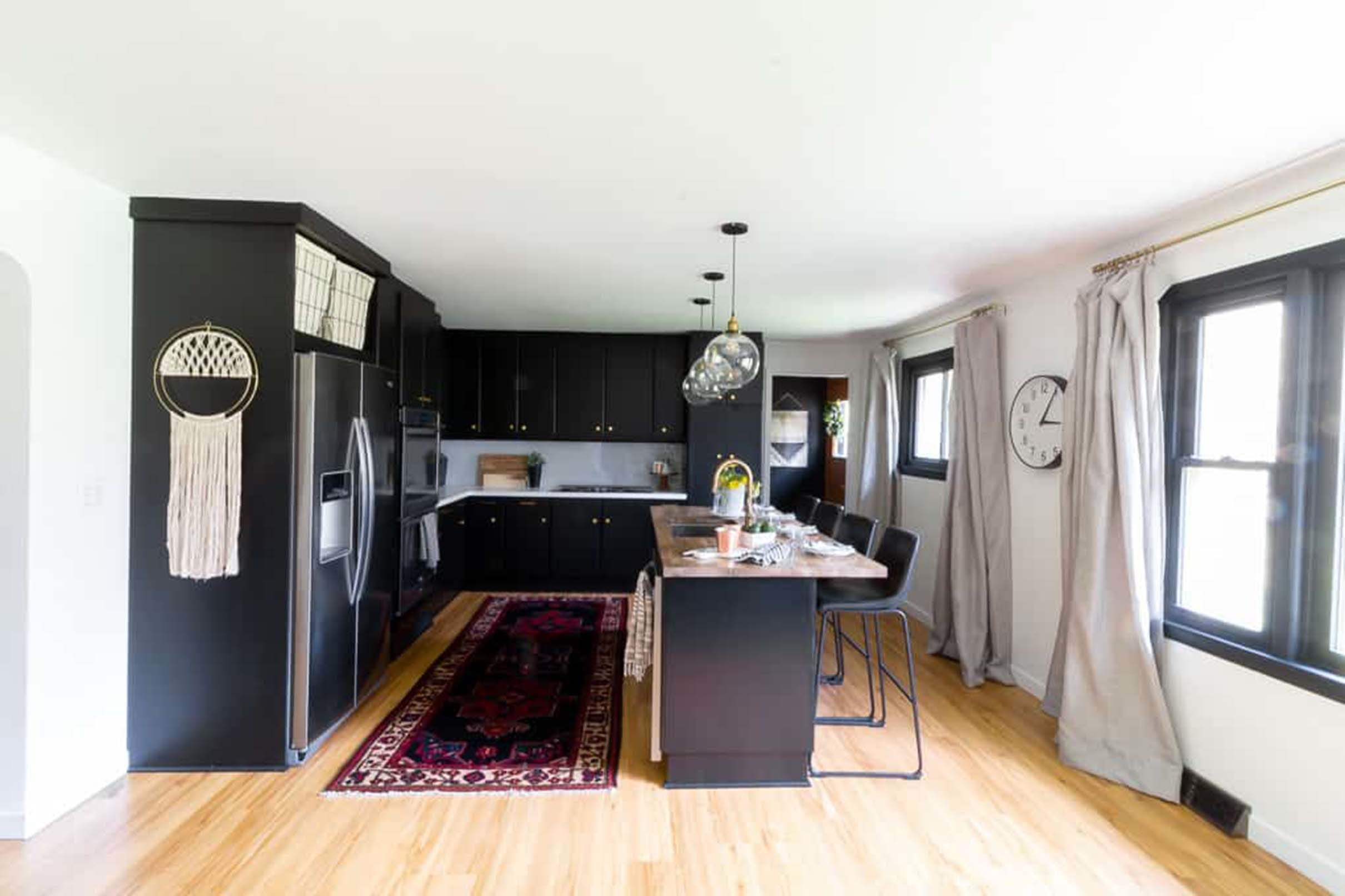 Bright, natural light
While McGurn loved the dramatic statement her new black cabinets made, the kitchen began to feel overwhelmingly dark. Without proper lighting, the kitchen suddenly felt tighter and smaller than before. And her beautiful vintage runner was completely lost in the dark.
When McGurn began thinking of ways she could brighten the kitchen without taking away from the design, skylights became the perfect solution. Adding natural light from above would brighten the room throughout the day and help dark colors make a powerful design statement. When McGurn put the wheels in motion, her entire project seemingly pieced together. Two Solar Powered "Fresh Air" Skylights with blinds added the fresh and bright element she craved and made the space feel instantly larger, allowing features like the bold cabinets, patterned backsplash, butcher block countertops, brass fixtures, and vintage rug to really shine.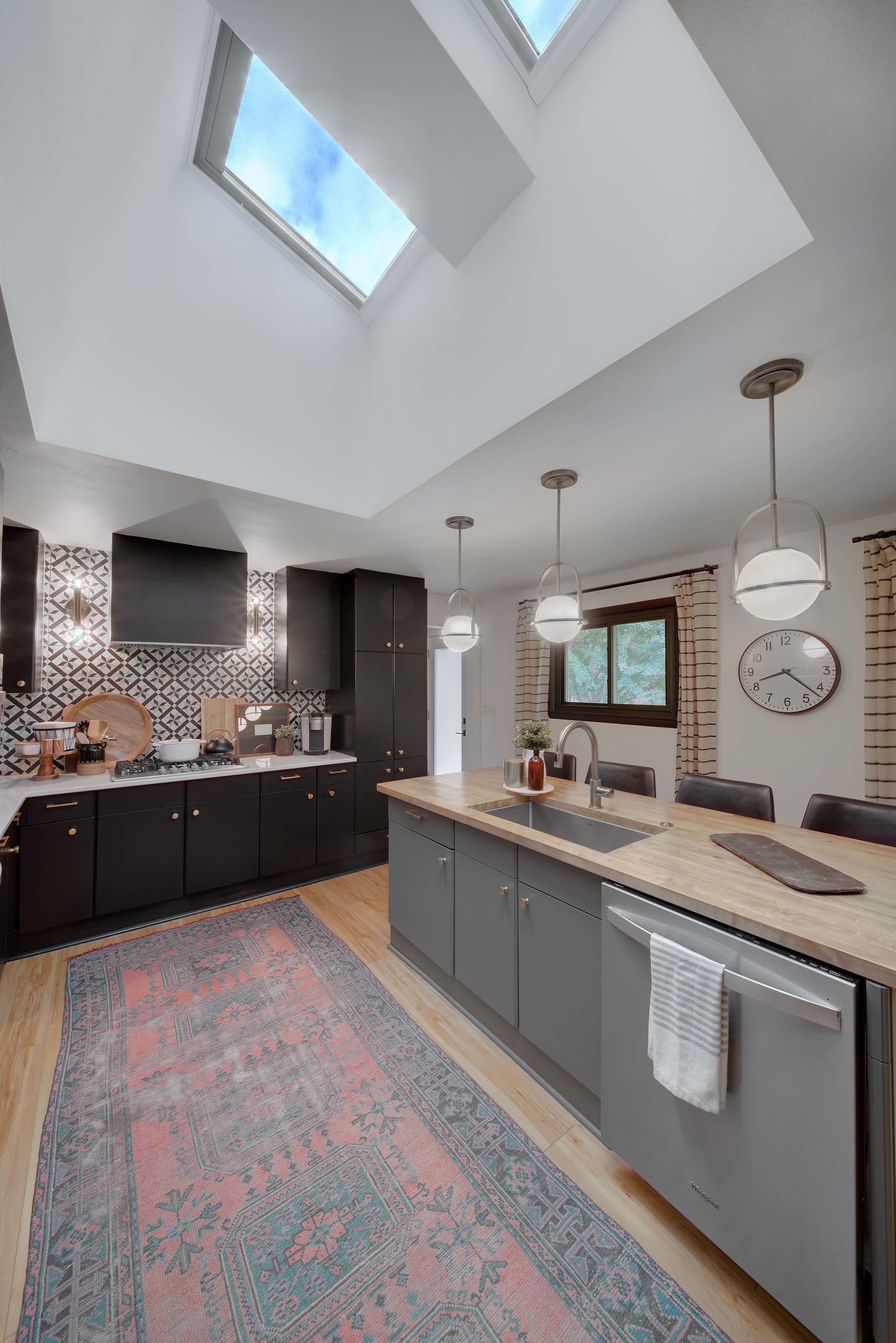 Fun and practical accents
McGurn, a lover of all things brass, sprinkled unique accent pieces throughout her kitchen. The three pendant light fixtures over the island have a modern vibe, adding a whimsical addition to the overall style of the room. Brass is also seen throughout her cabinetry, marrying the design together.
Natural elements
Natural materials are an excellent juxtaposition to the sleek black cabinets and brass fixtures. McGurn chose a butcher block countertop for her island, which is not only a beautiful counterpoint to the black cabinets, but is also extremely functional.
She added softness and texture with woven baskets that also function as storage. Small potted plants add a touch of green, and they'll thrive under all of that natural light.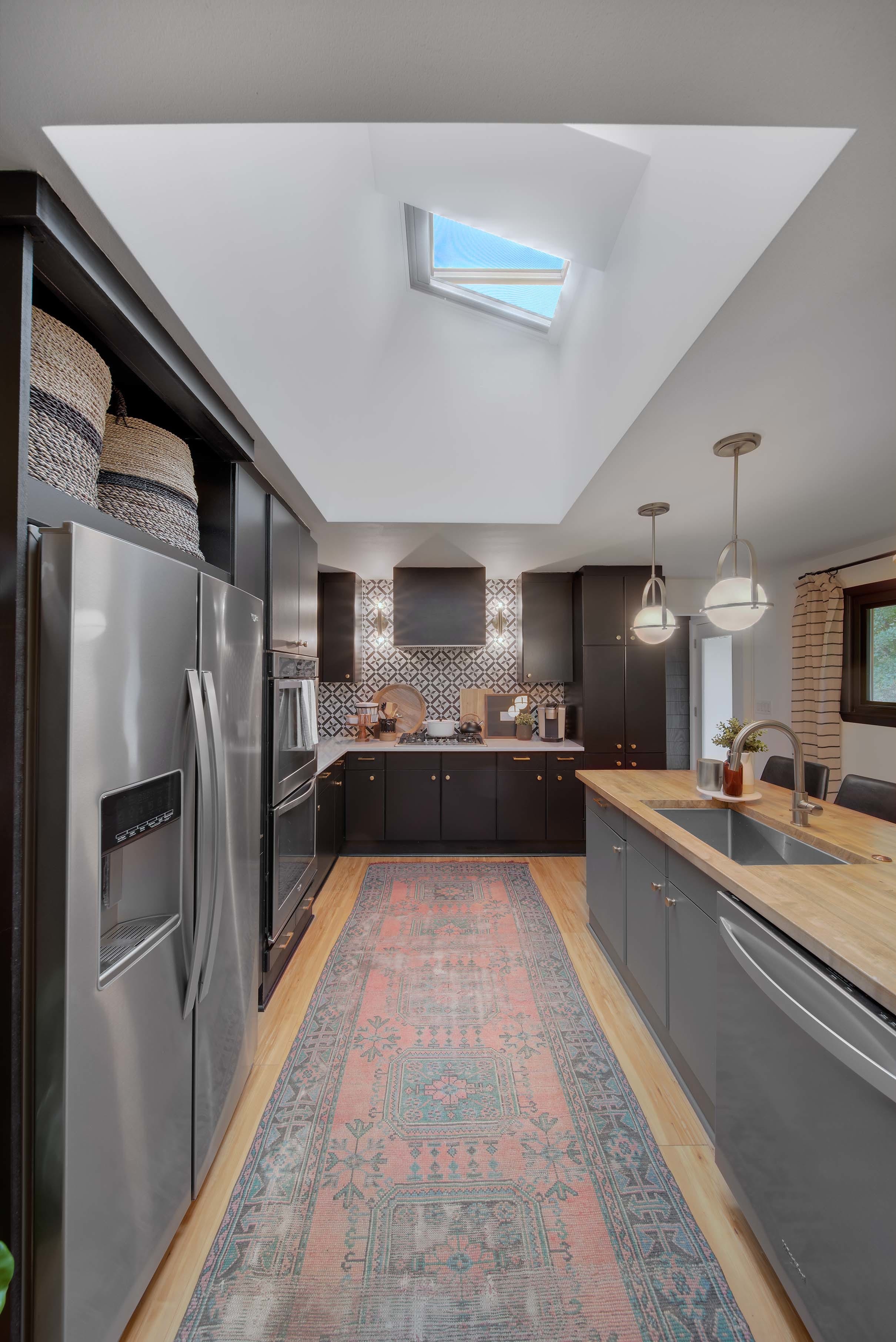 Geometric patterns
With all of the natural light streaming into the kitchen, McGurn had the freedom to choose fun and unique accent details. She added a geometric patterned, black and white tile, and a unique vintage runner with hues of pink, green, and blue added warmth and color back into the space while complimenting her moody green island.