We're happy to connect with you to explore the possibility of adding natural light and fresh air to your home with skylights. Prepare for your skylight design consultation by thinking through these five questions.
1.Where do you want to add skylights?
Practically any room in your home can have a skylight installed, so long as it has access to the roof (no first floor rooms with second floor rooms overhead). Our skylight design consultants will review options for both traditional skylights and tubular Sun Tunnel skylights.
2. How do you use this room?
Is it a bedroom or media room that might need to be darkened at certain times of the day? Is it a kitchen or bathroom where lighting and moisture control is important? Is it a living room or porch where the family gathers?
Our skylights are multifunctional: They bring in natural light. They can open to create airflow. They can have stylish blinds for light control. They can be automated. Our consultants will help you select a product that's ideal for the room you have in mind.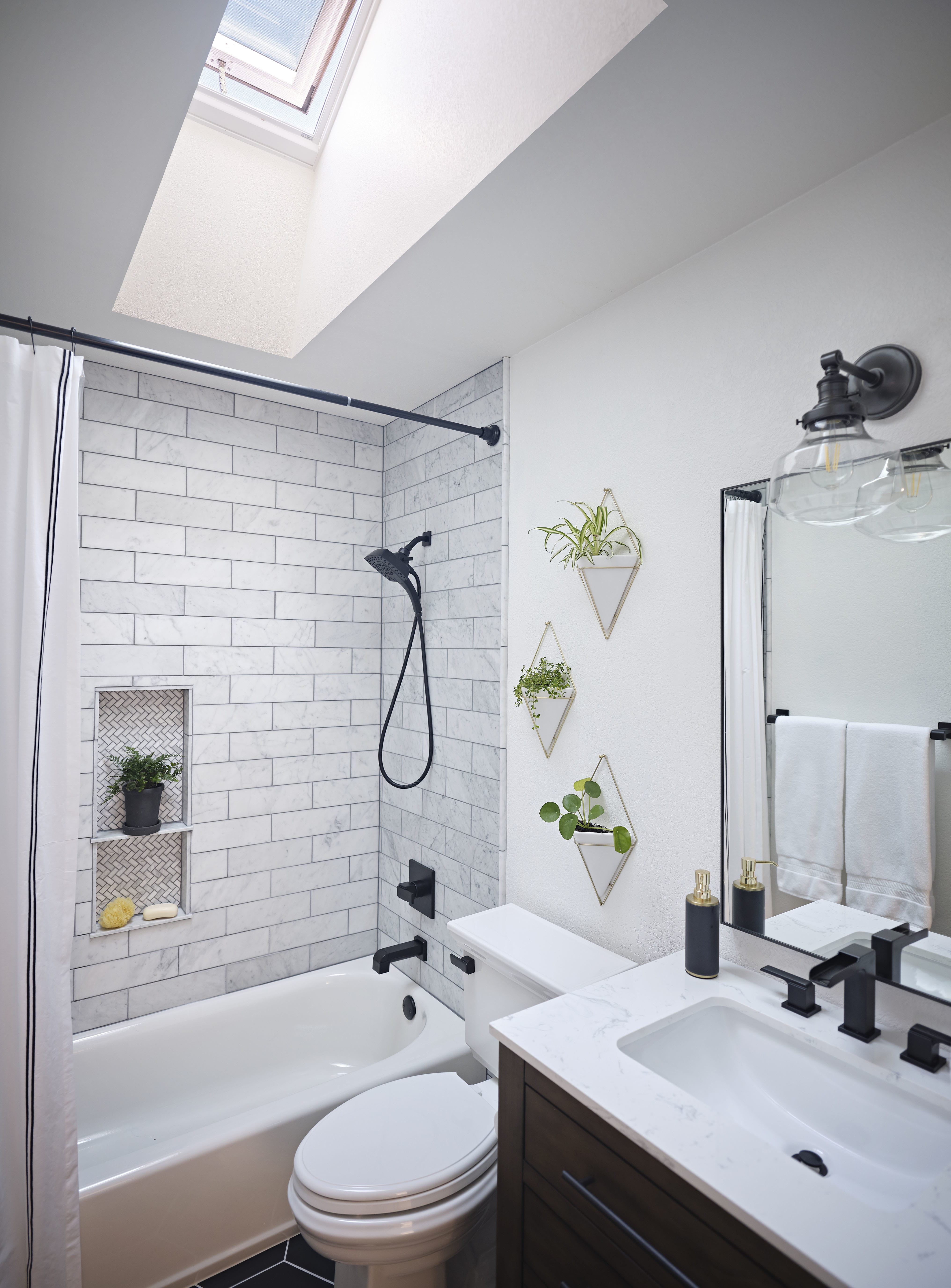 3. Is your ceiling flat or vaulted?

Even if you have flat ceilings, you can still install skylights. With flat ceilings, the installer will use drywall panels to build a light shaft from the skylight through the attic to the room below. The light shaft can be built so it flares outward at the top and bottom to allow daylight to spill further into the room.
Vaulted ceilings require less drywall work on the interior and are typically more visible because there's no attic space to build through. With vaulted ceilings constructed with trusses, you have the option of creating an exposed truss look.
Watch this video to see the difference between flat and vaulted skylight installations. Compare how a flat and vaulted ceiling skylight installations look in the photos below. (Pink kitchen photo credit: Jeff Mindell.)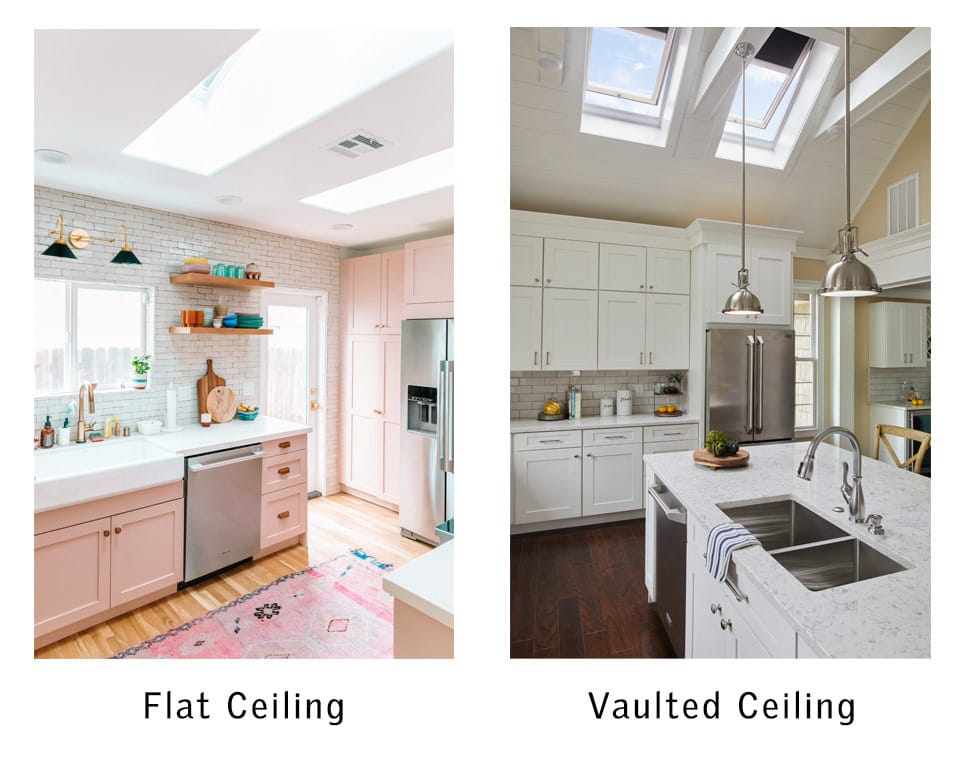 4. How big is the room?
Your skylight design consultant will provide options for the number and size of skylights based on the room's square footage. Use a tape measure to measure the length and width of the room to determine the square footage. No tape measure? Simply walk it out by using your feet as your measuring tool.
5. What direction does the roof exterior face?
The direction of the roof where you want the skylight to be installed – north, south, east or west – will determine when and what kind of light will come through the skylight. Go outside and look to see what direction the roof plane faces. Most smartphones include a compass app, if you're not sure how your home is oriented.
North-facing skylights will bring in soft, diffused natural light all day and are ideal for reducing lighting costs in homes located in warmer climates. South-facing skylights will bring in more direct daylight throughout the day and can help homes in cooler climates reduce heating costs. East- and west-facing skylights will produce shorter periods of direct sunlight and are best paired with skylight blinds to control the light during the early morning and late afternoon.
Have more questions? In addition to being daylight designers, our skylight design consultants are technical experts. Ask them anything about our products and how they work. We're here to help!
Haven't signed up for a virtual design consultation? Learn more here about how our daylight designers can walk you through the skylight design process from the comfort of your home home. Schedule an appointment today!