When interior design and style expert Emily Henderson met the winners of the VELUX Brighten Up Any Room Design Giveaway for the first time, she wanted to know more than what they wanted for the room. She needed to understand what makes them tick.
She quickly learned that Raeann and Kristen chose Salt Lake City as the location for Raeann's medical residency, because it offers ample opportunities to get outside. They're avid hikers, so living in a mountain valley surrounded by the Wasatch and Oquirrh mountain ranges proved to be ideal.
"I bring nature inside because I think it makes people feel calm, just happier, more grounded," Henderson said. "We spend so much time inside, so why not bring some of the elements we love outside, in?"
Here's how Emily used natural elements to create a calming vibe for Kristen and Raeann's bedroom.
Natural light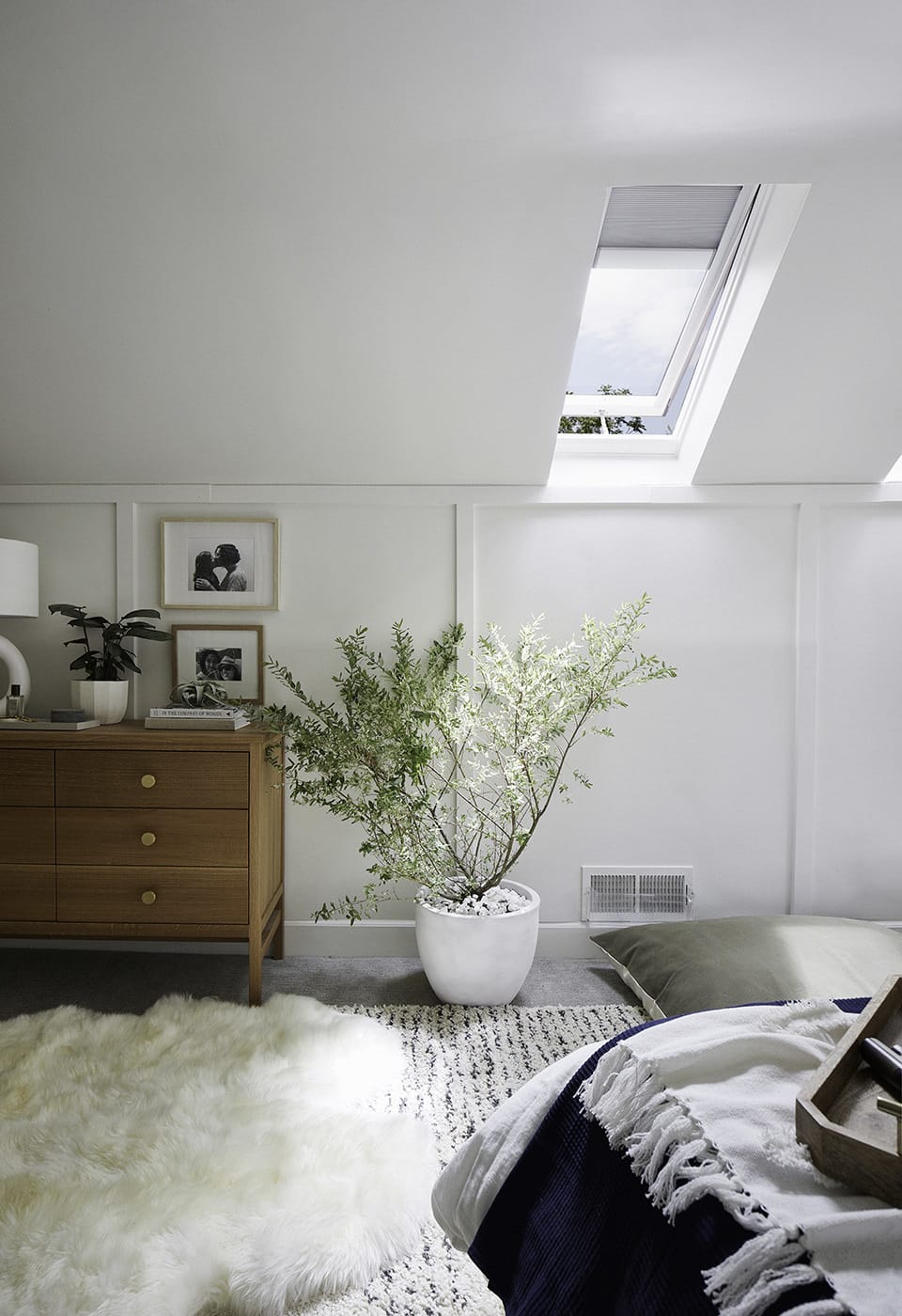 Two VELUX No Leak Solar Powered "Fresh Air" skylights on the east-facing ceiling bathe the room in morning sunlight that grows increasingly diffused as the day passes. The changing light – how it marks time by moving across the walls and floor – creates a true connection with the outdoors.
"Adding the skylights, [the room] instantly came to life," Emily said.
"It's nice to have that morning light come in and fill the room," Kristen said.
And with smartphone app-controlled room darkening shades, the couple can also completely darken the room when they want to sleep late.
Fresh air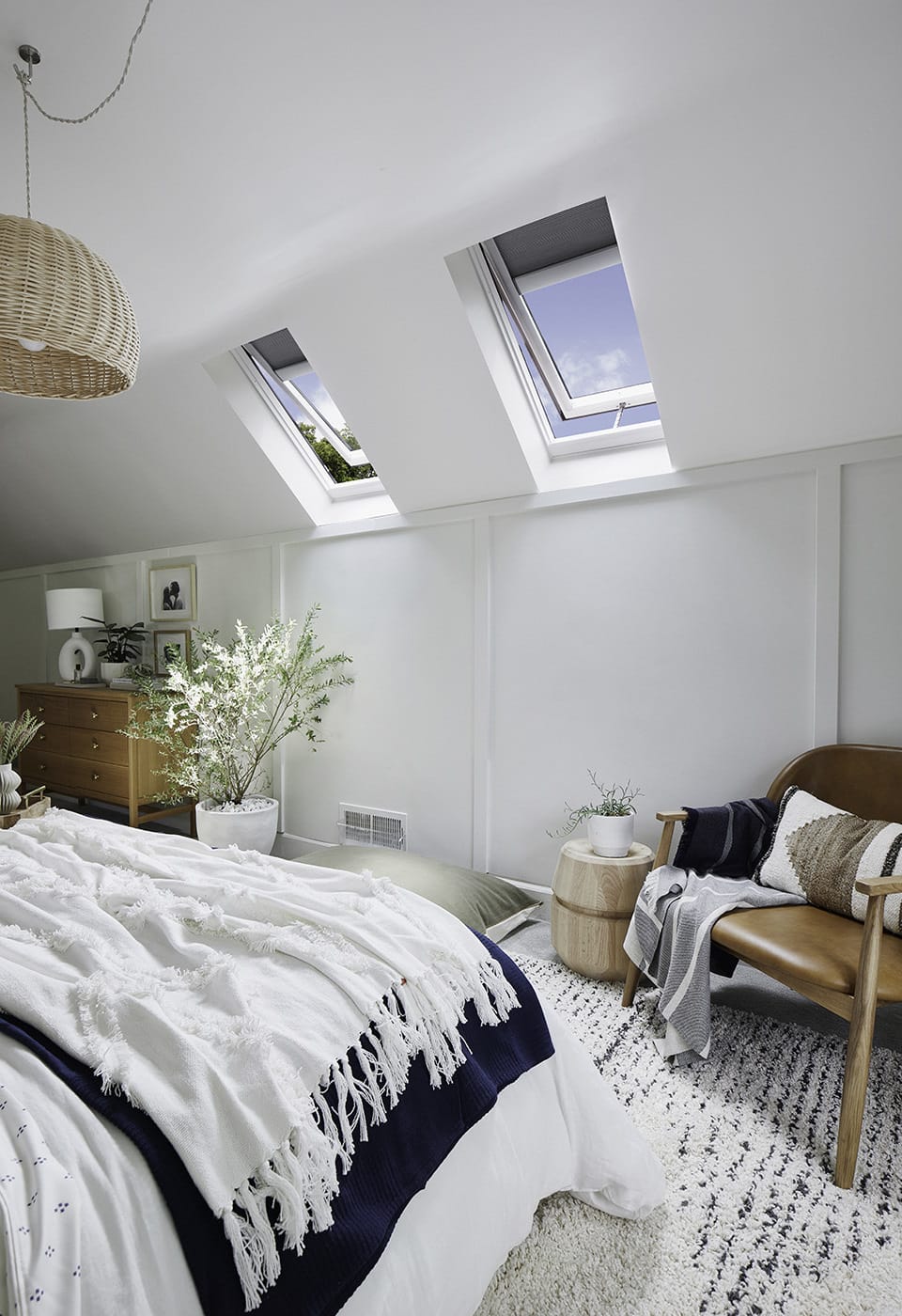 The skylights open via a smartphone app to bring fresh air into the bedroom for an even deeper connection with nature. Feeling the breeze, and hearing the rustle of tree leaves and birdsong gives the attic bedroom a treehouse quality.
Plants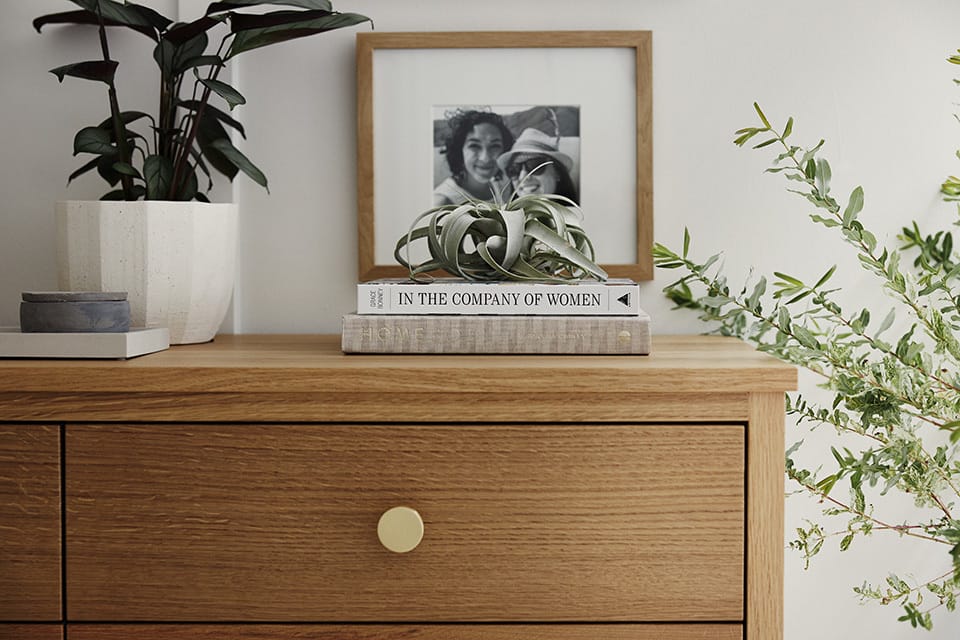 Emily and her team added plants throughout the room to bring texture and life to the bedroom. From delicate fishhook Senecio succulent to a Pilea friendship plant with lovely saucer shaped leaves, this touch of green life also adds visual interest. A small shrub in a stone planter below the skylights takes full advantage of direct sunlight as it progresses up the wall in the afternoon.
Organic materials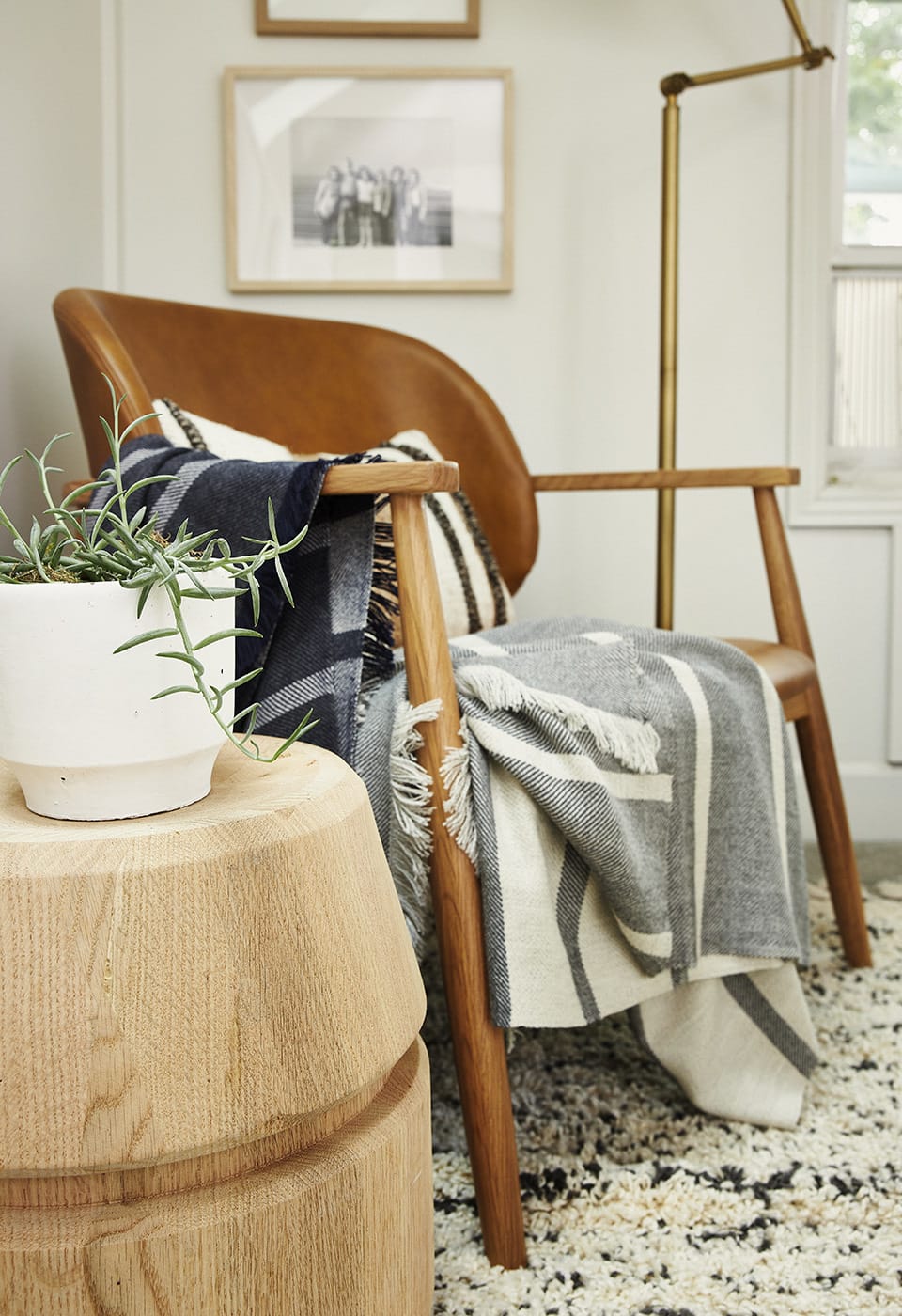 Another way Emily brought nature inside was with organic materials. Nightstands combine wood with seagrass drawers and leather pulls. A woven rattan basket light fixture hangs overhead. Stone planters and trays provide an earthy touch.
Neutral color palette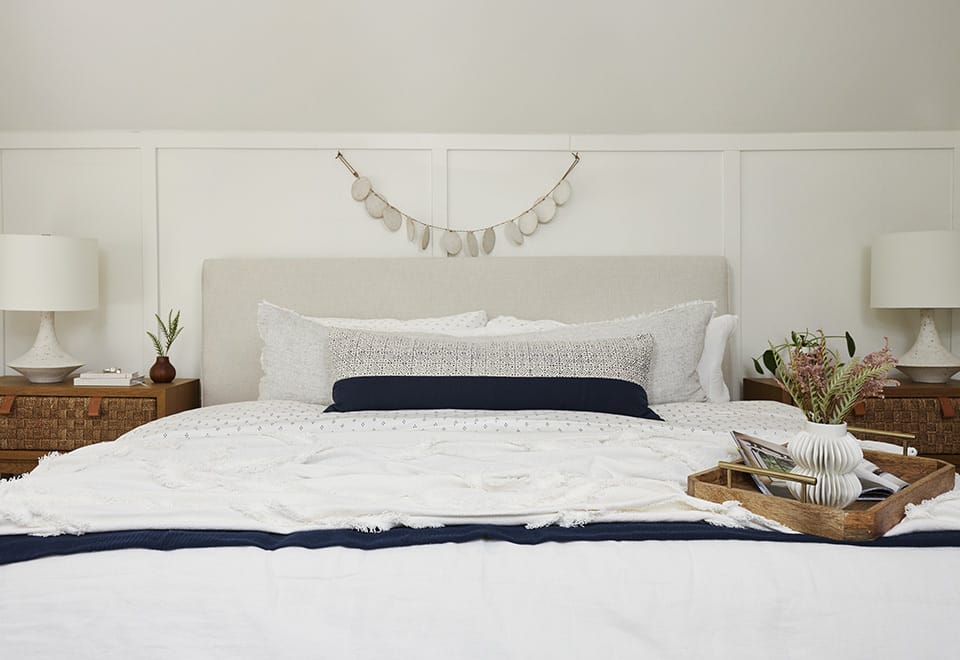 As if taking inspiration from nearby natural landscapes, where lakes blend into shoreline into rocky hillsides, Emily layered the king size bed with white and blue linens and pillows against an upholstered headboard. The layers extend to the floor with a sheepskin layered over a subtly patterned shag area rug.
Schedule a virtual design consultation with VELUX to learn how skylights can bring a touch of nature to your home.