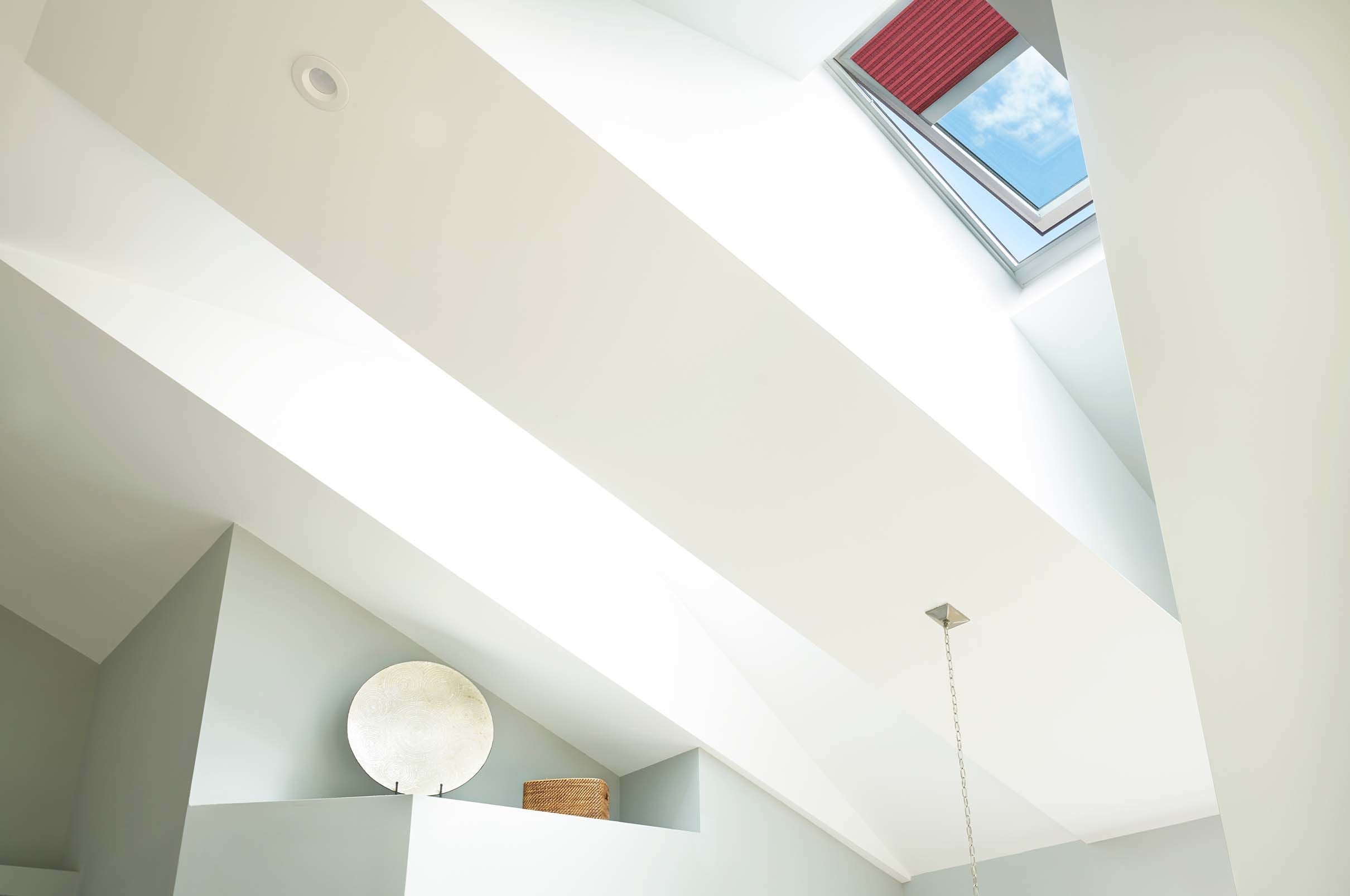 Tying into interior design trends that will color you happy this year, the new 2021 VELUX blinds collection colors include a blend of airy neutrals, earthy hues and soothing blues that will add a pop of color to any room.
VELUX offers three types of skylight blinds for light control that helps you create a comfortable and inviting home:
Light filtering
Ideal for kitchens and living rooms, light filtering blinds diffuse the sunlight while keeping the room bright. Choose lighter colors like white or light beige for maximum glow when the shade is extended. Select darker colors like charcoal or forest green to filter more light.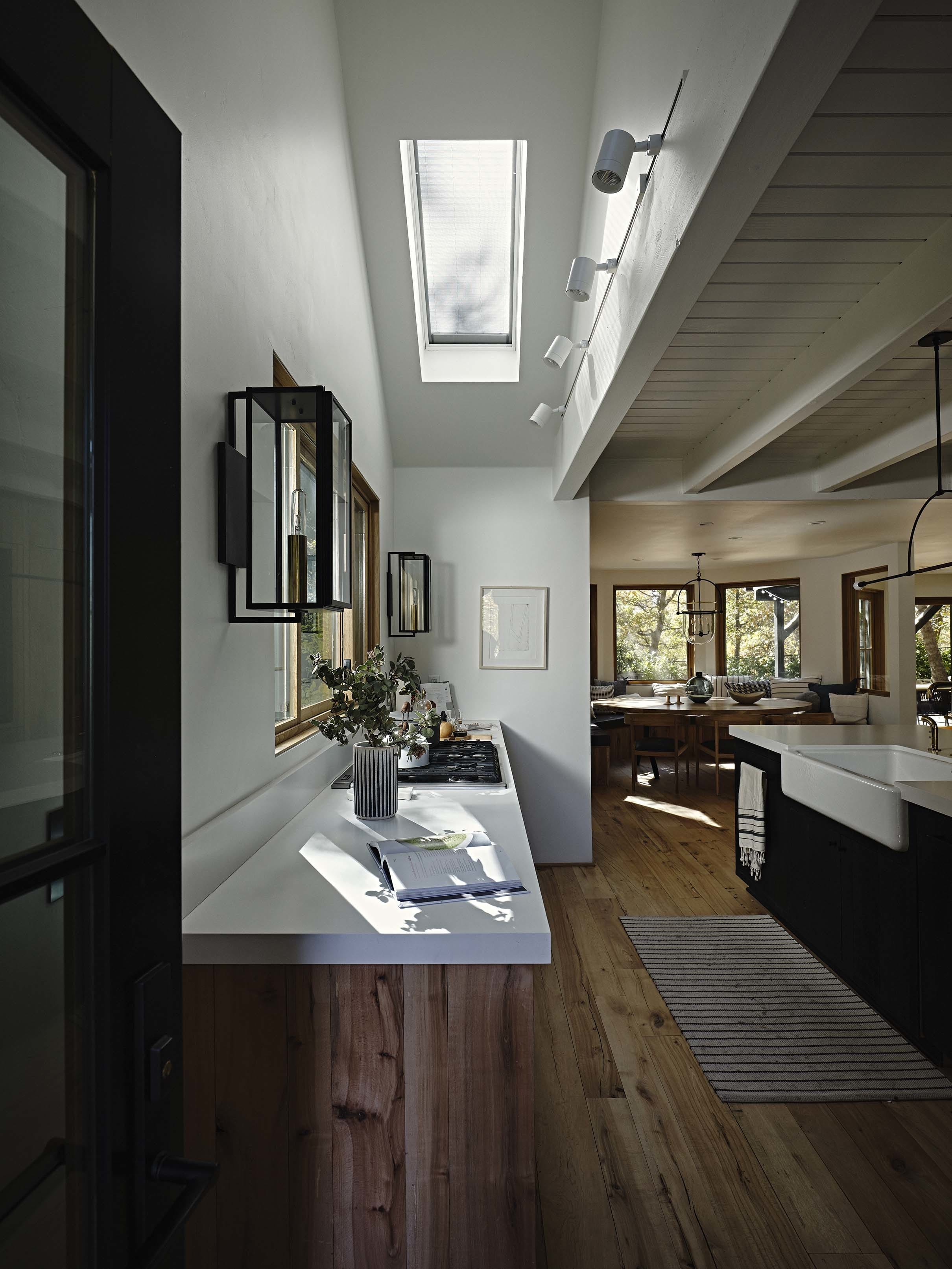 Room darkening
Skylight room darkening and blackout blinds help you convert day into night and block out even the brightest sunlight. These are ideal for bedrooms and rooms where you watch TV, so you can create complete darkness when you need to. And you don't have to use dark colors for these blinds to block out the light. For a minimalist vibe, choose light neutrals like white and sand or make a bold statement with saturated colors like blue, orange or dark petrol and black, depending on your room décor.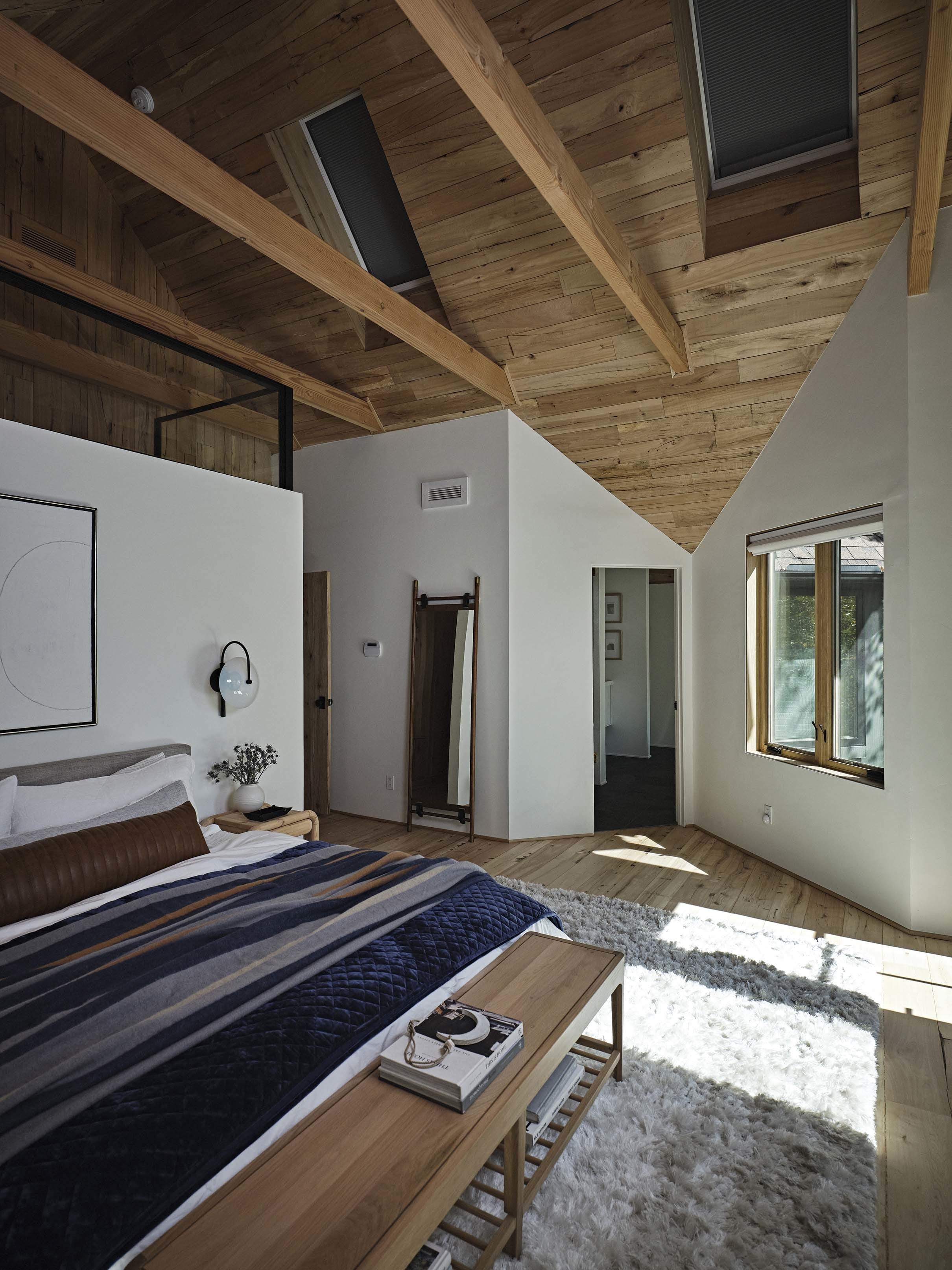 With a fresh take on new colors to ensure your home feels inviting and on trend, consider four reasons to choose skylights with blinds.
Light Control – Controlling the amount of natural light that enters a room is key to creating a comfortable space, whether it's just taking the light down a notch in kitchens and home offices or blocking it completely in bedrooms.

Temperature Control – Depending on the time of year and the skylight's orientation, skylight blinds help you control the interior temperature. In warmer months, blocking or diffusing the sunlight will keep things cool, while in the winter months, extending the blinds – especially the double pleated room darkening models – provides an added layer of insulation to your skylight to keep heat in and cold out. Pro tip: Automate your skylight blinds with VELUX ACTIVE with NETATMO.

Add Style to Your Fifth Wall – When they're open, skylight blinds disappear into a cartridge at the top of the skylight that's indistinguishable from the skylight frame. Close them and you give your ceiling, or fifth wall, an unexpected pop of color.

Go solar – Earn a 26% federal tax credit on your purchase and installation costs through Dec. 31, 2022, with solar powered blinds. You'll save money on your purchase and by adding blinds to your skylight, you'll make it more energy efficient.

Learn more about the value of adding blinds to your skylights by scheduling a virtual design consultation today.