Making design decisions for a space that needs to be as beautiful as it is functional can be tough. Interior design and style expert Emily Henderson created a refined kitchen that's perfect for entertaining or everyday family meals. Consider these ideas, inspired by her kitchen design, for your next kitchen upgrade.
1. Connect your home's interior to its surroundings. The green painted cabinets in this kitchen are inspired by the large trees around the house and throughout the neighborhood.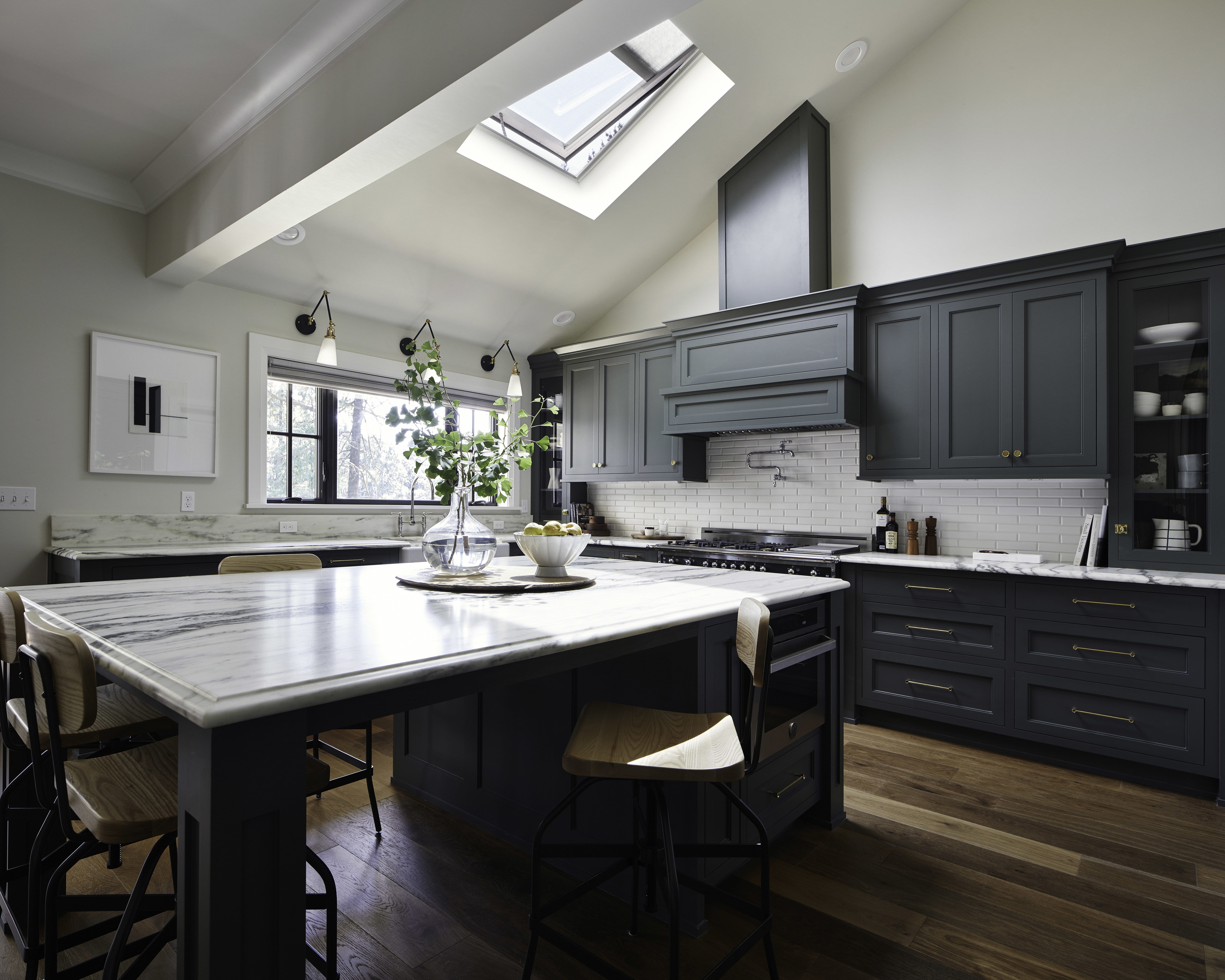 2. With natural materials less is more. The stone countertops and the wood flooring are showstoppers in this kitchen. They are beautiful in their simplicity and paired with the green cabinets the room feels balanced and calm.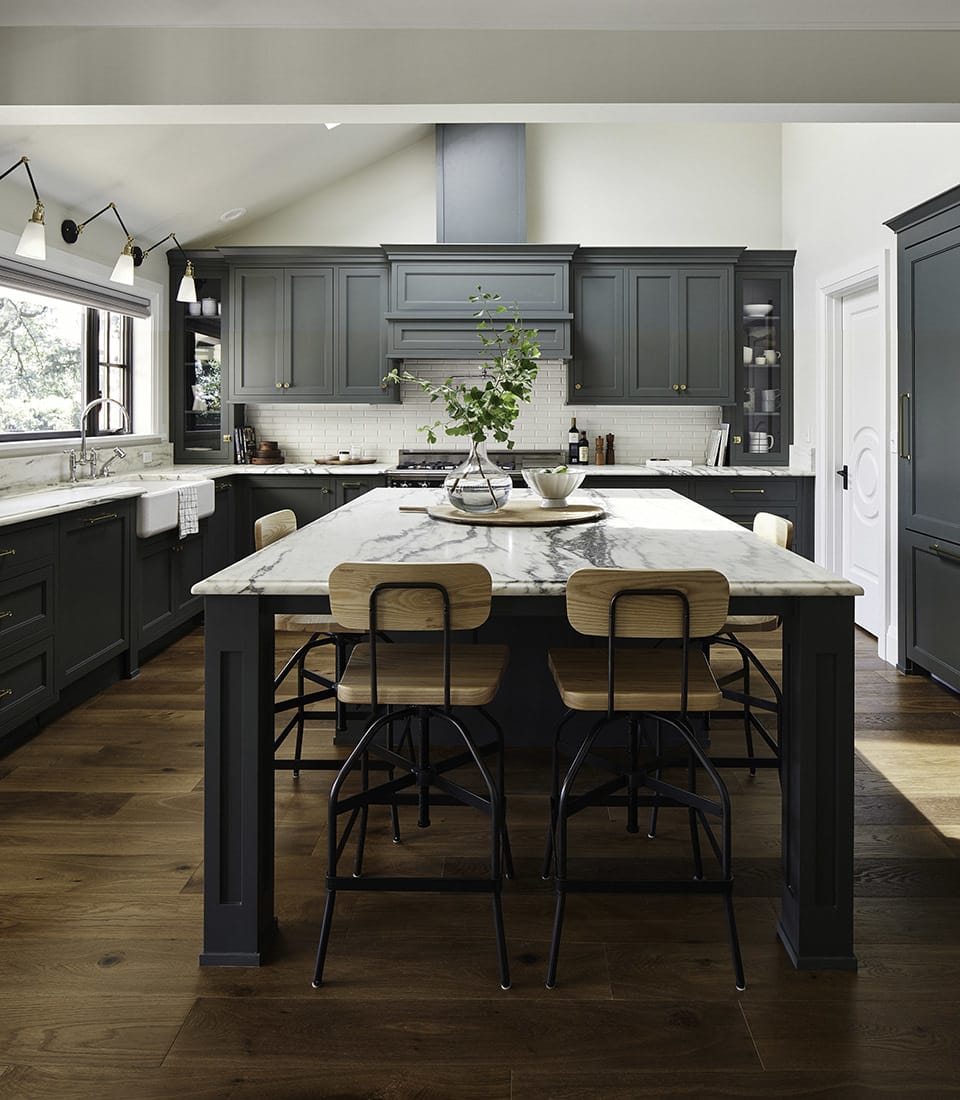 3. Natural light from skylights brings out the best in natural materials. Without the skylight in this kitchen the green cabinets would be lost in the shadows. Light from above brings out the green in the veining in the stone countertops and the warmth in the white oak flooring.