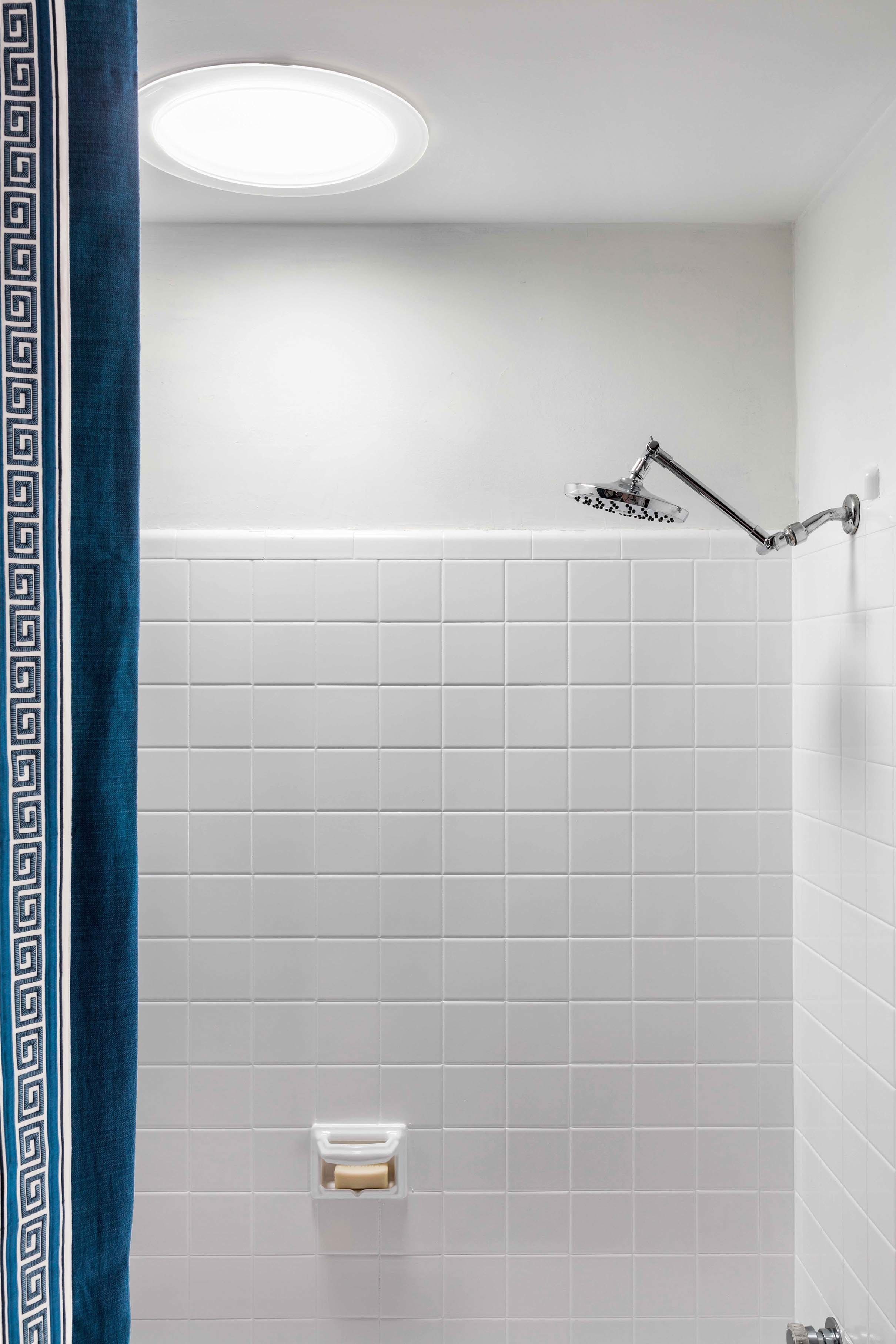 Children's bathrooms are challenging rooms to design, especially if they are small. On the other hand, they open up opportunities to try new things. Consider these children's bathroom design ideas from interior designer Brian Patrick Flynn, who recently renovated a small Jack-and-Jill bathroom that his nephew and two nieces will share.
Incorporate rich, saturated color
Flynn is known for his embrace of bold color, but if you're just dipping your toe into colorful design, try it out in a small bathroom. Children's bathrooms are an ideal space for experimenting with color because they are rooms that will naturally be updated as the child grows.
Flynn paired navy blue and white in the bathroom to create a striking contrast. The darker color also creates a seamless color connection to his nephew's bedroom, which features navy and white striped walls, blue carpet and a blue upholstered daybed.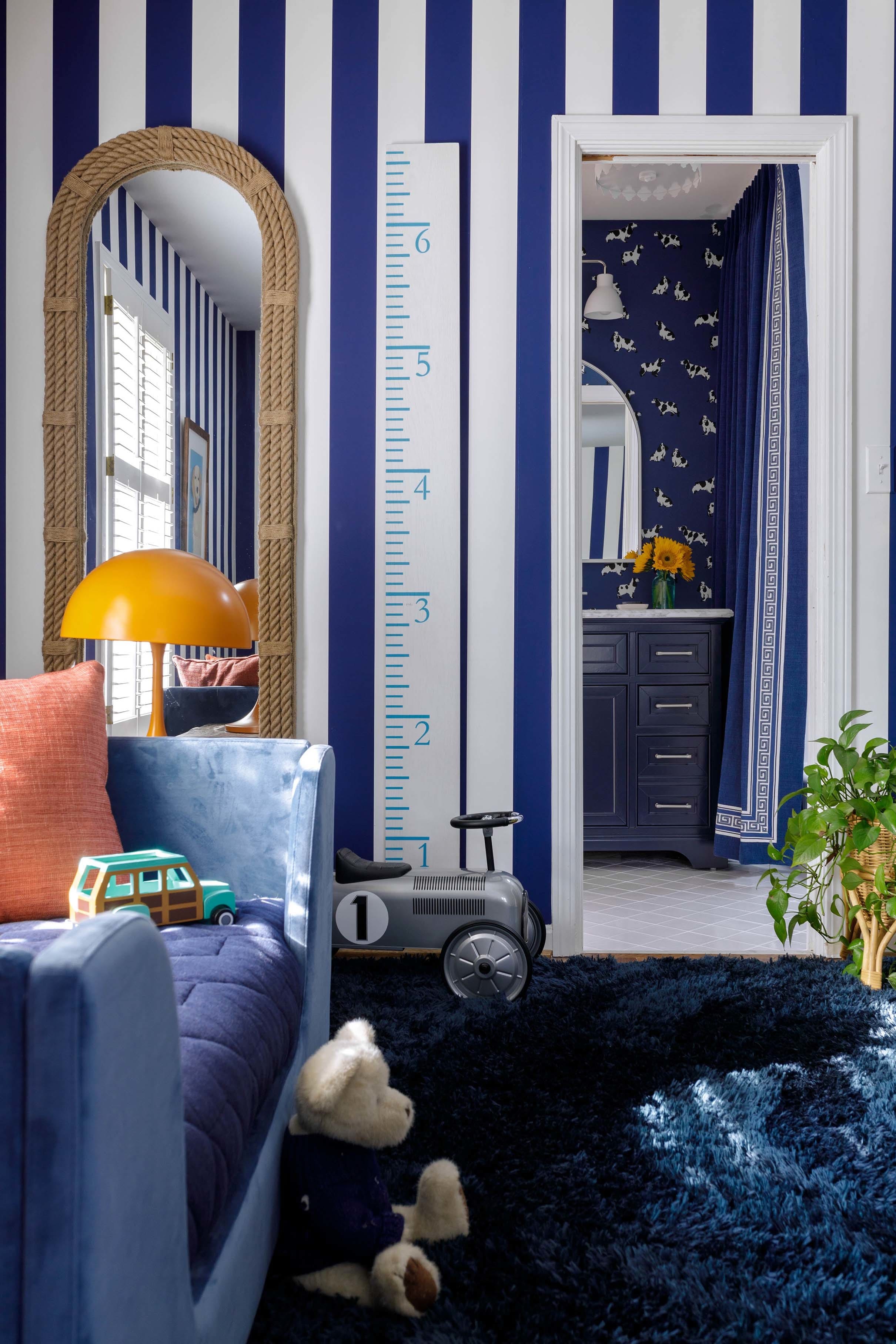 Install a Sun Tunnel to brighten a small bathroom
A common design challenge in small bathrooms is a lack of natural light. Sandwiched between two bedrooms, this Jack-and-Jill bathroom has no windows. Flynn looked to the ceiling to add natural light with a VELUX Sun Tunnel® Skylight.
Sun Tunnels include a roof-mounted lens that connects via a highly reflective tunnel to a diffuser installed in the ceiling. The result is ample natural light for the whole bathroom.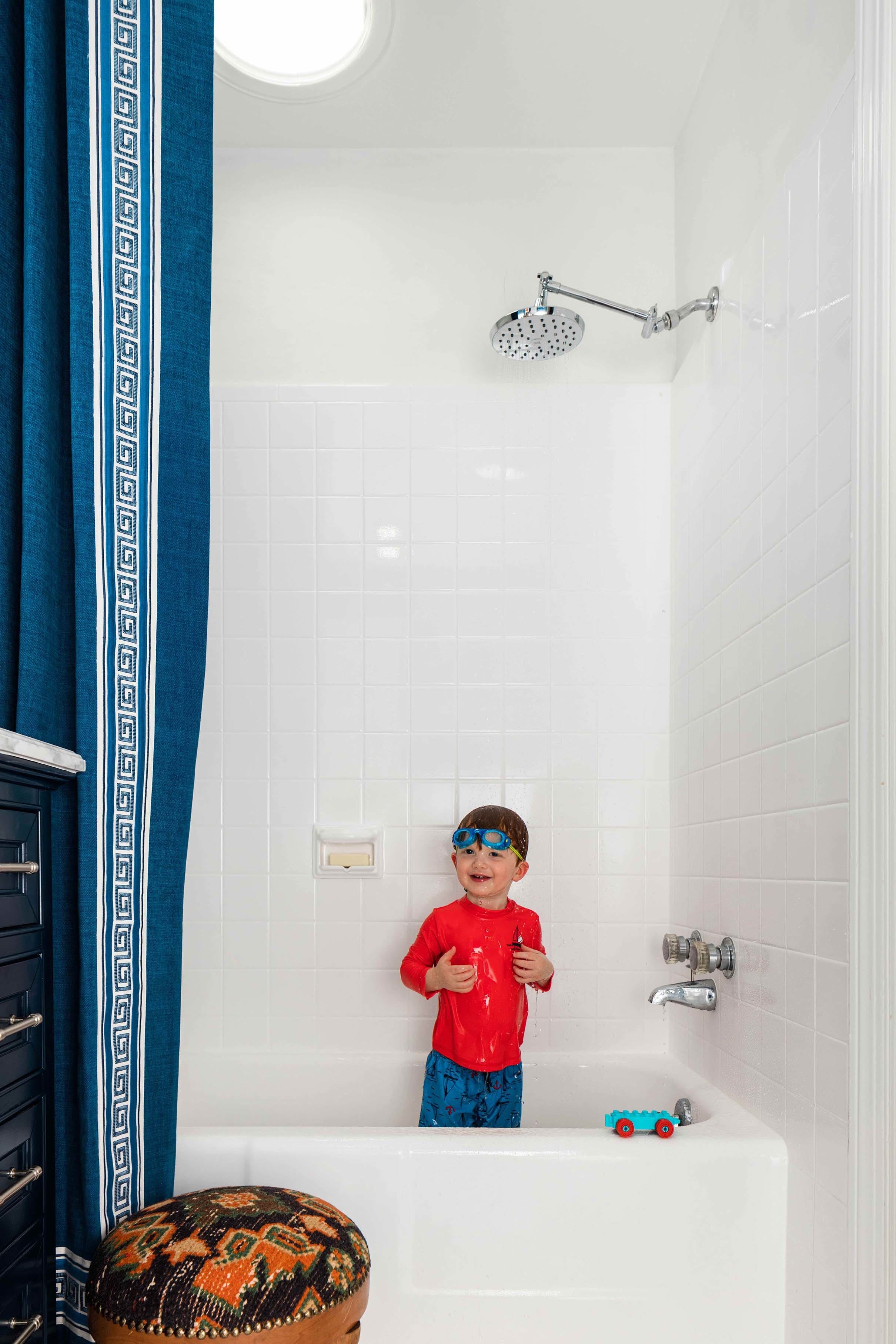 What does it cost to add a Sun Tunnel to a bathroom?
Sun Tunnels are the most cost-effective way to add natural light to a home, and experienced installers can complete the job in about 90 minutes. Here's the cost breakdown for the Jack-and-Jill bathroom Sun Tunnel installation:
One 14-inch Sun Tunnel – $367
Installation labor – $515
Total cost – $882
Ready to bring your children's bathroom design to life with natural light? Find an installer in your area today!
Use patterned wallpaper to create a sense of whimsy
Since his nephew loves dogs, Flynn chose a fun, patterned wallpaper featuring black-and-white dogs on a blue background. And thanks to the Sun Tunnel, both the dark, navy blue and the pattern pop with energy. Watch the whole project come to life on Flynn's new show "A Mind for Design" now streaming on the Magnolia Network via the Discovery+ app.