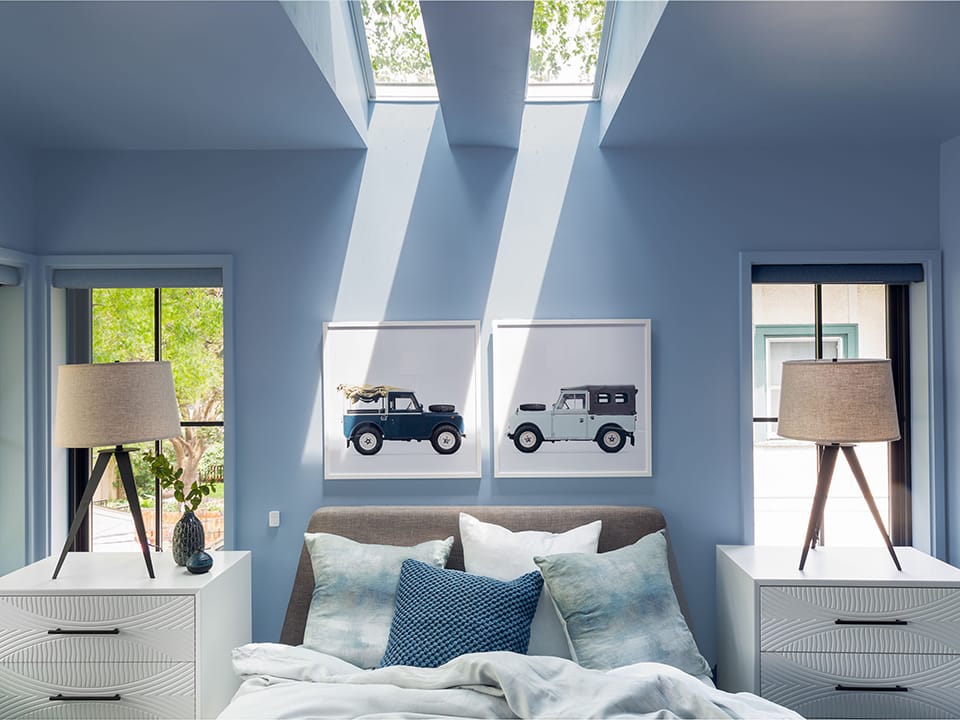 Museums use natural light from skylights to put the world's greatest works of art under the best light. Interior designer Brian Patrick Flynn borrowed from this tradition in the HGTV Urban Oasis® 2019, using skylights to create dynamic focal points in four rooms in the home. Here's how daylight inspired his designs.

Combine light and color
In the master bedroom, Flynn paints the room – trim, walls, ceiling – sky blue, creating a clean canvas for the eye. Natural light becomes a hero element of this design with two skylights that spill natural light down the wall and highlight artwork over the bed.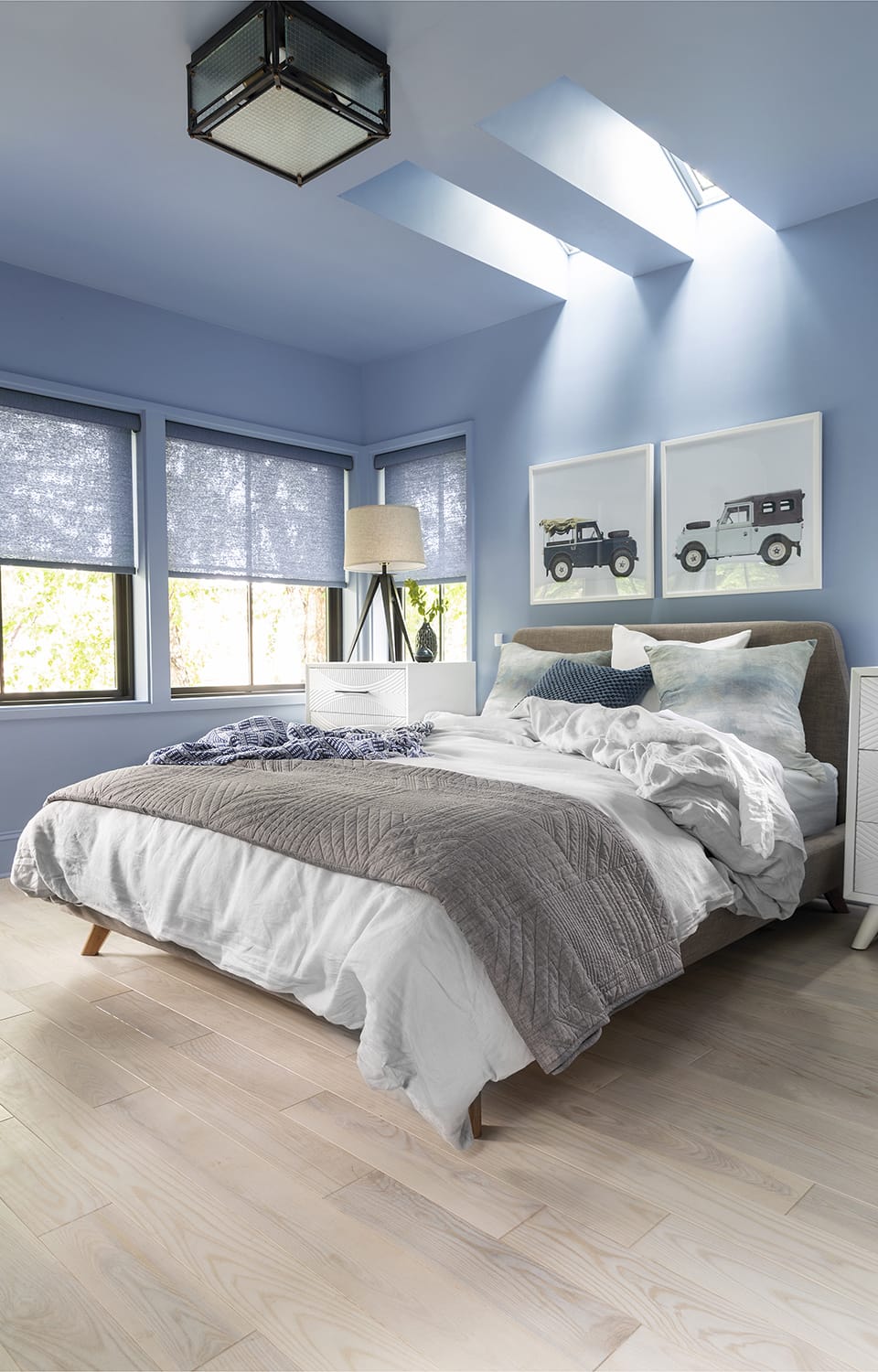 Highlight materials

In the guest bathroom the architect placed a VELUX No Leak Solar Powered "Fresh Air" skylight at the edge of the room to illuminate marble tile in the shower's walls and ceiling. And air flow from the open skylight keeps the bathroom fresh and dry.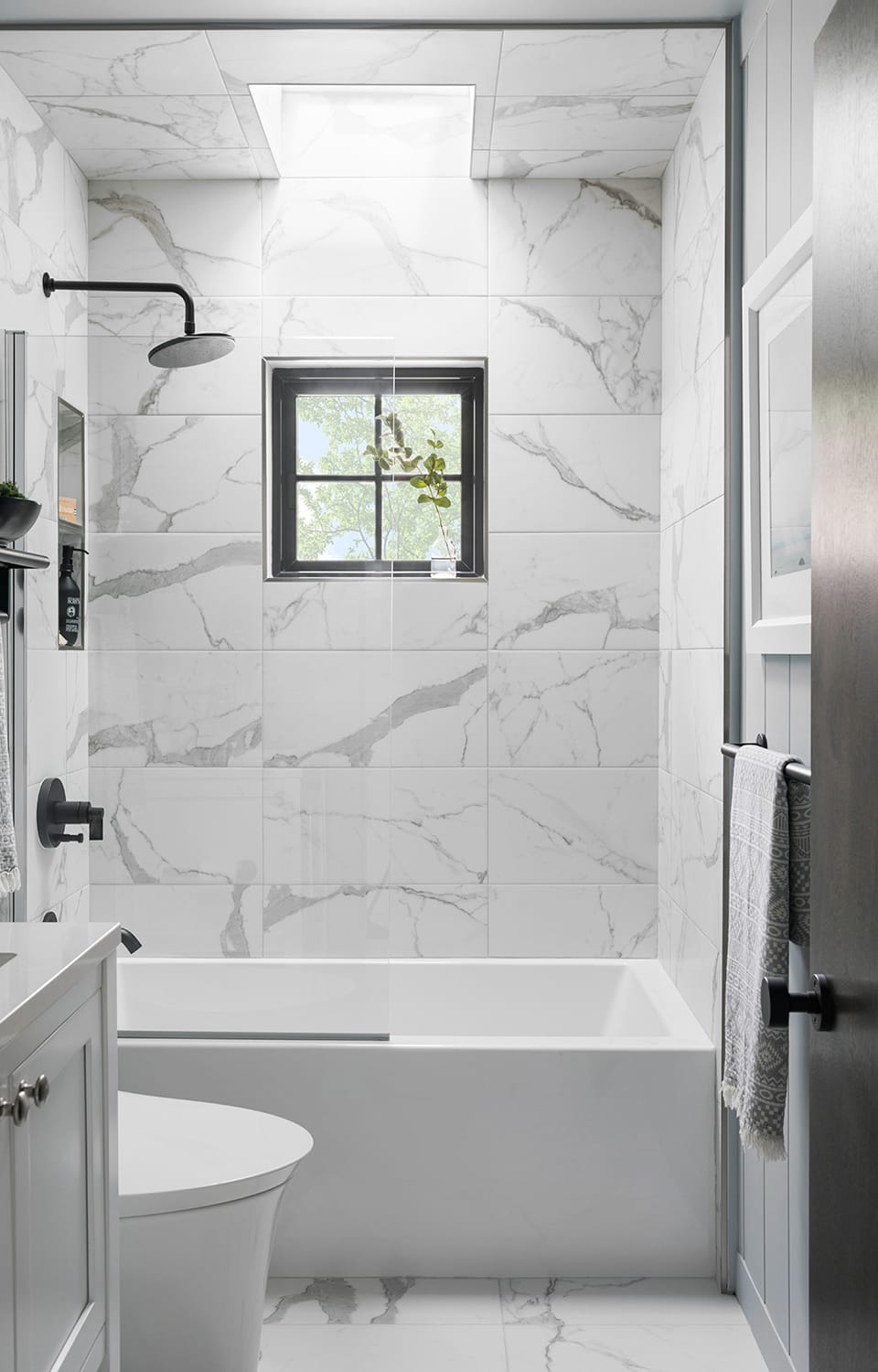 Create art with natural light

In the master bathroom, natural light from the skylight becomes wall art. A blue, light-filtering blind provides light control and a subtle pop of color to this otherwise neutral room.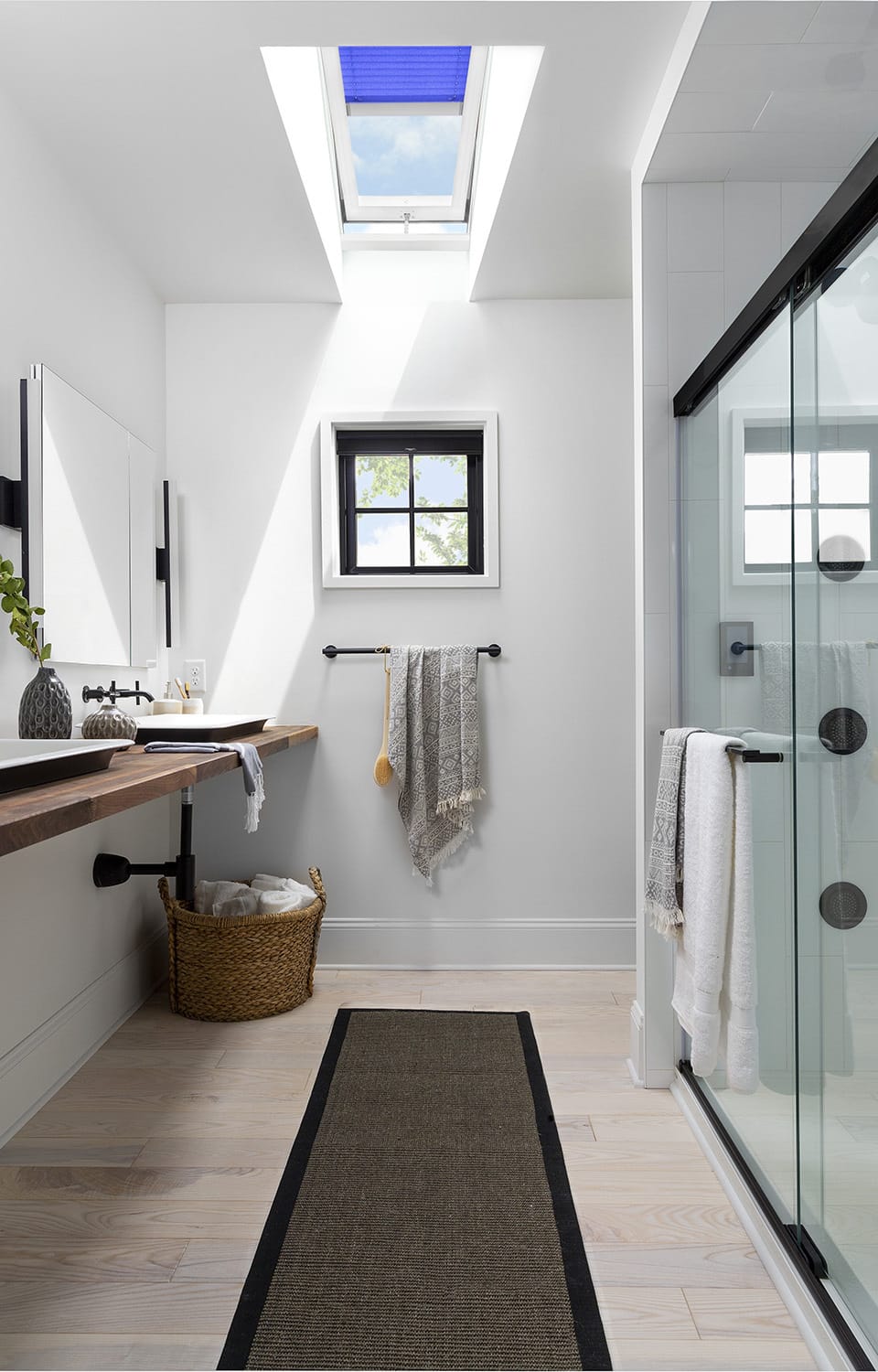 Light artwork like museums do

Flynn transforms the stairwell into an art gallery with large, framed artwork on two walls, and brightens the passageway with natural light from skylights.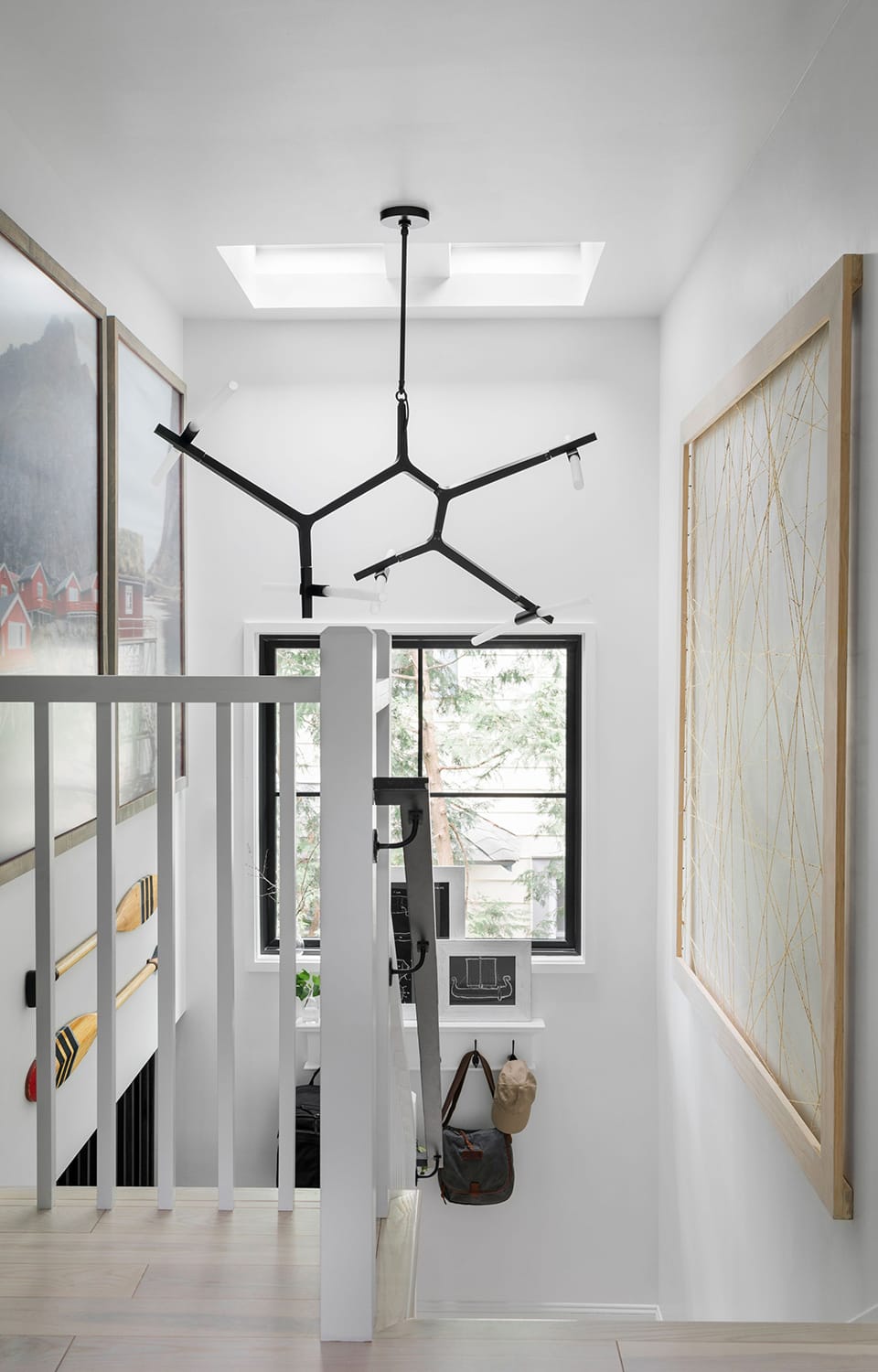 Find a skylight installer to create a natural light focal point in your home today.

Photos © 2019 Scripps Networks, LLC. Used with permission; all rights reserved.