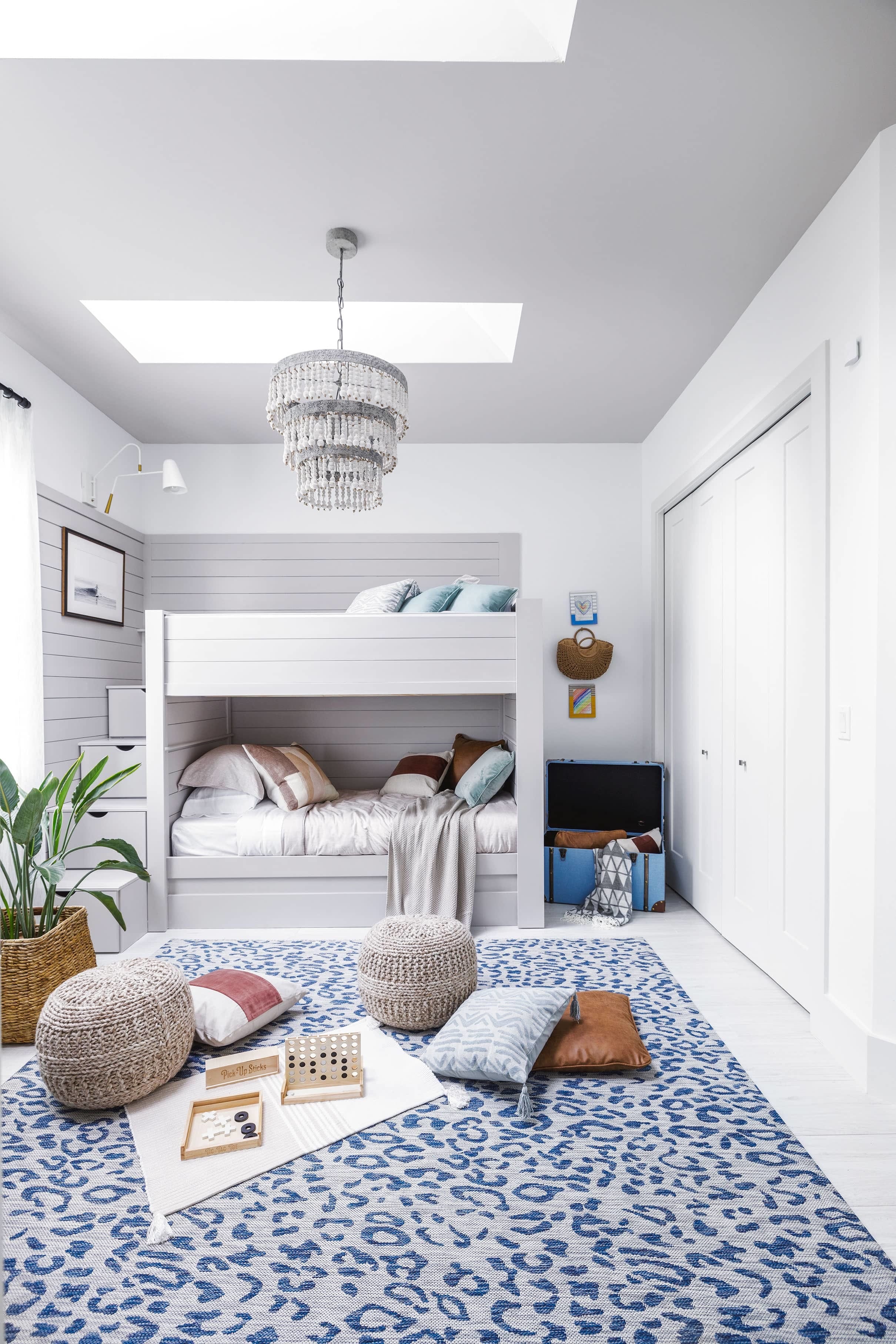 In the HGTV® Smart Home 2021 children's bunk bedroom, interior designer Tiffany Brooks made smart design choices to help the room age gracefully as its young occupants grow older. Bunk beds provide a fun and functional centerpiece, while other decor elements can be aged up or down to fit the child's interests as they change through the years.
A neutral color base never goes out of style
Rather than making a statement with bold colors on the walls, Brooks opts for a neutral base palette of white walls and light gray on the bunk bed frames and surrounding shiplap. Two skylights bring in plenty of natural light, which bounces off the light-colored surfaces.
With a neutral base, the room can quickly and easily be updated by changing accessories such as the draperies, pillows, rugs and desk.
Swappable accessories make updating easy
Throw pillows, bedding, rugs and draperies can be switched up as the child ages. Envision the room decked out for a toddler with themed pillows, comforter and wall art. As the child gets older, update those items with their new superhero-inspired obsession or a change in color preference.
Even updating the rug periodically can change the whole mood of the room. The leopard print brings a playful sophistication for a teenager, but, designed for a younger occupant, the rug could include a playful rainbow or primary color theme that's as much of a learning tool as an element of decor.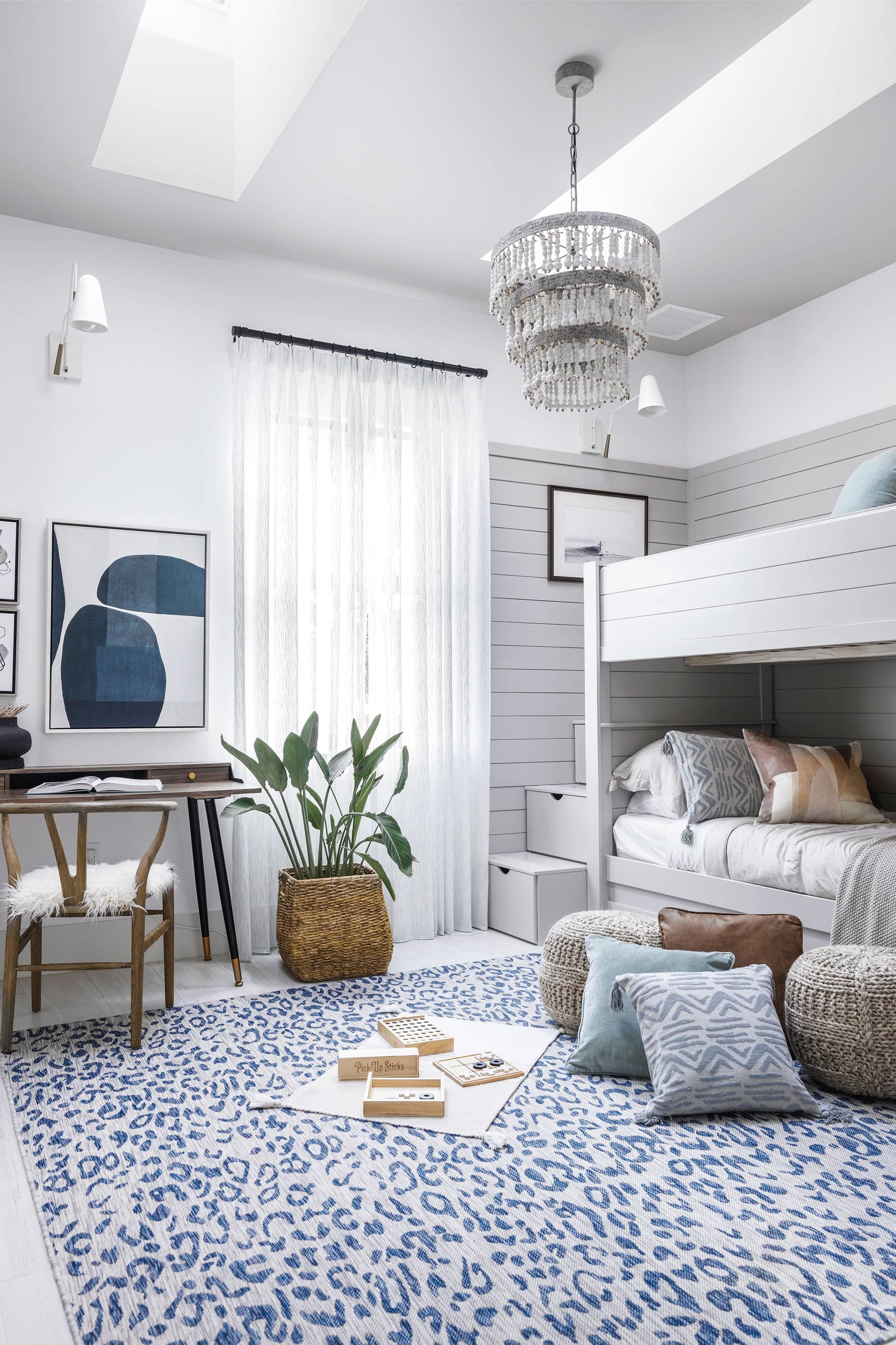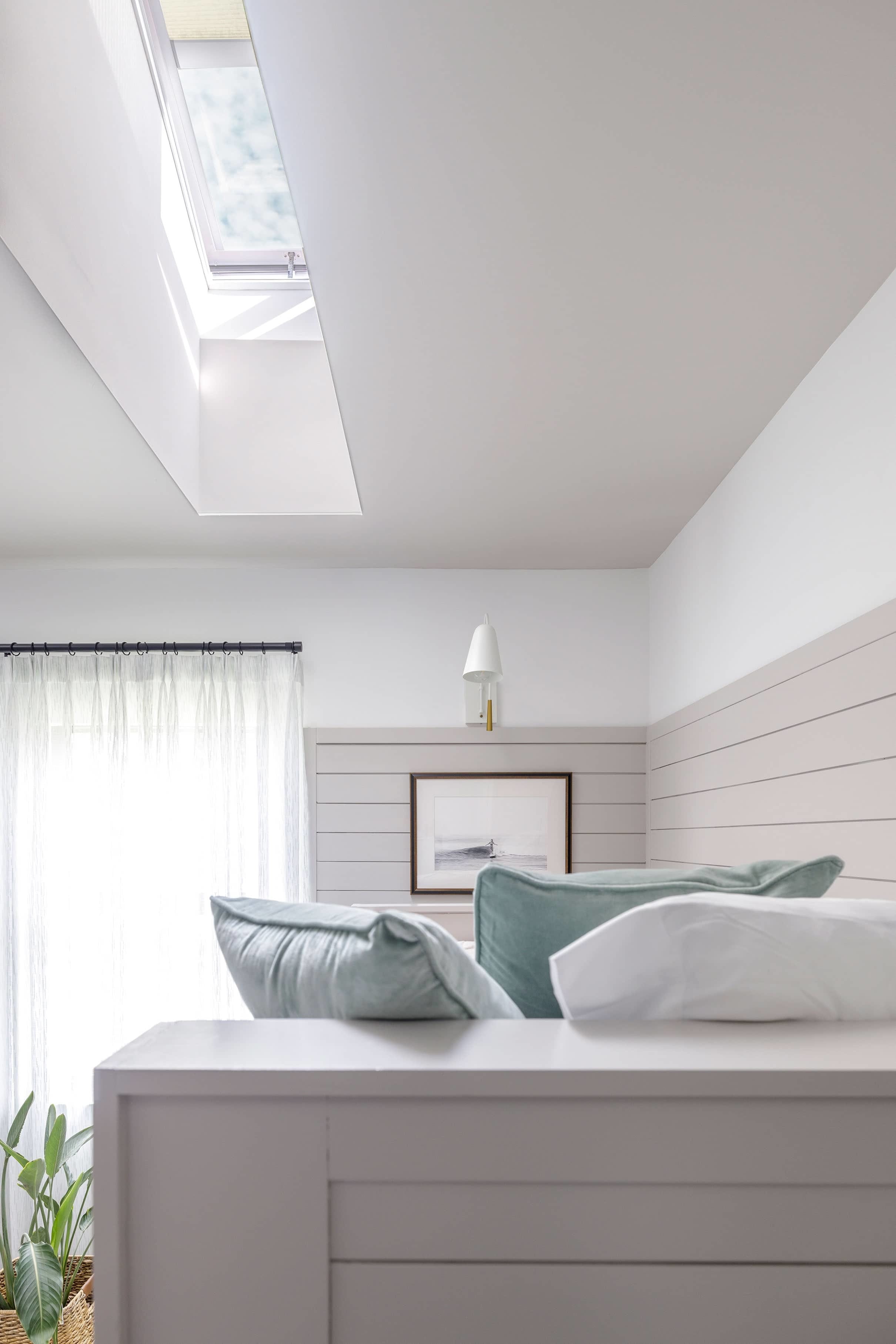 And don't worry about darkening the room for nap time or nighttime sleeping. The skylights have room darkening blinds operated by remote control or smartphone app. Each function can also be automated with the VELUX ACTIVE with NETATMO skylight automation system, so the skylights and blinds automatically open and close based on data from an indoor climate sensor and an online weather station.
Ready to learn more about the benefits of skylights to bedrooms? Download our bedroom design guide for inspiration and ideas.
Sign up for daily email reminders to enter starting April 21the HGTV® Smart Home 2021 Giveaway for a chance to win the home.
HGTV, HGTV Smart Home, HGTV Smart Home Giveaway and their associated logos are trademarks of Discovery or its subsidiaries and affiliates. All rights reserved. Photos © 2021 Discovery or its subsidiaries and affiliates. All rights reserved.