Inspired by an eclectic history of design, such as the ornate, feminine details of Victorian furniture, vintage American farmhouse simplicity and bright, organic airiness of the classic coastal cottage, shabby-chic décor artfully aligns unique pieces to create a style all its own.
When blogger Beth Hunter, the creative talent behind Home Stories A to Z, moved to her home in South Carolina, she faced the challenge of redecorating an awkwardly shaped great room that sprawls into to the kitchen and opens to multiple other rooms. Adding to the design challenge, it only received natural light from windows in connecting rooms, but had no windows of its own. Hunter rose to the challenge, and by using a vintage, shabby-chic inspired décor, she created a space that was more functional, beautiful, cozy and inviting for her family to spend time together.
Shabby-chic style can be introduced affordably, easily and in a way that's unique to every home. Interested in bringing a vintage-inspired, chic design into your space? Follow these five steps to get started.
Embrace a bright, high-contrast neutral color palette.
When making use of vintage-inspired pieces with intricate details and ornamental silhouettes, bright colors, polished hardwoods and metallic accents could evoke a visit to Versailles more than a cozy living room. For this shabby-chic design, Hunter's space primarily uses bright white with black accents and natural fiber accessories. The minimalist palette is a smart tool for tying a variety of pieces together to complete the elegant, modern effect.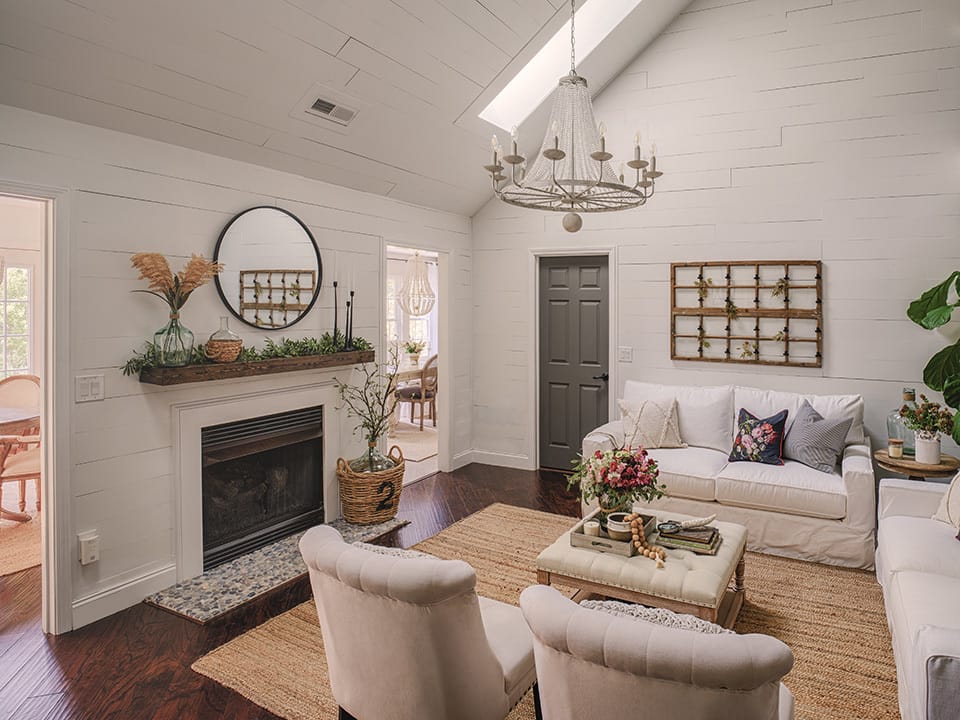 Incorporate a variety of natural materials.

Another way to balance the rich detailing of vintage-inspired furniture and accessories is to incorporate natural materials and accessories into the design. For example, Hunter uses soft cotton slipcover upholstery, woven pillows and blankets, a natural fiber area rug, unpolished light woods and ample greenery in clear glass vases. The effect is relaxed and unfussy but, in tandem with the structured, decorative detailing of the coffee table, accent chairs and lamps, it all comes together as simple and refined.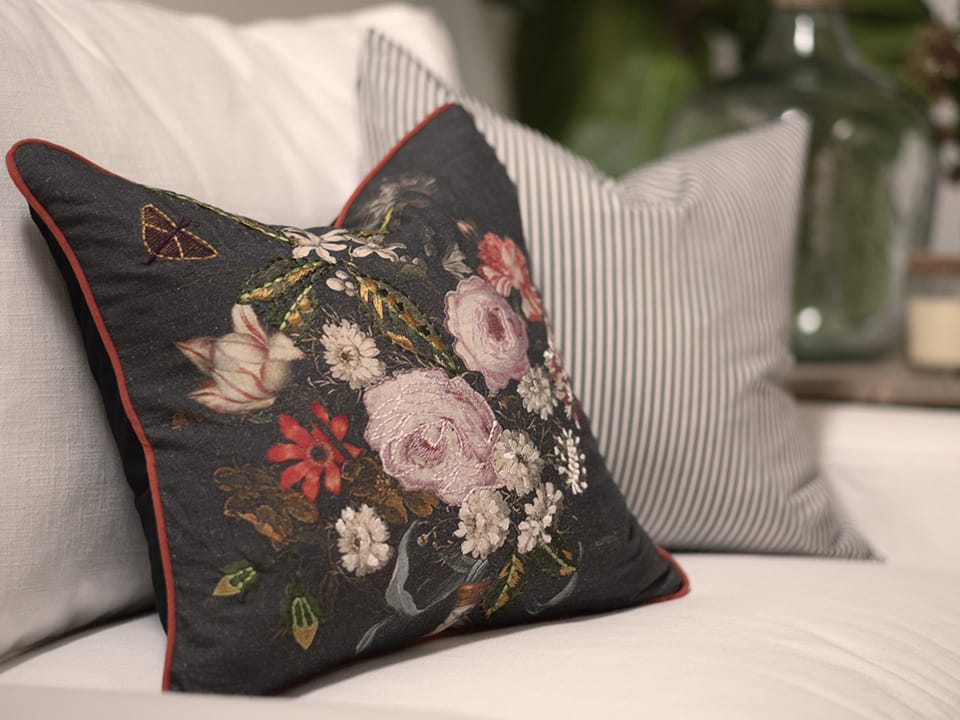 Create unexpected texture.

The room Hunter started with was standard: flat drywall painted light gray with white baseboards. She added creative texture to the walls by installing farmhouse-inspired white shiplap wall and ceiling coverings. Additionally, the natural decor delivers subtle depth and texture into the space without overwhelming the senses in the way a more conspicuous texture such as crushed velvet upholstery or a slick marble fireplace might.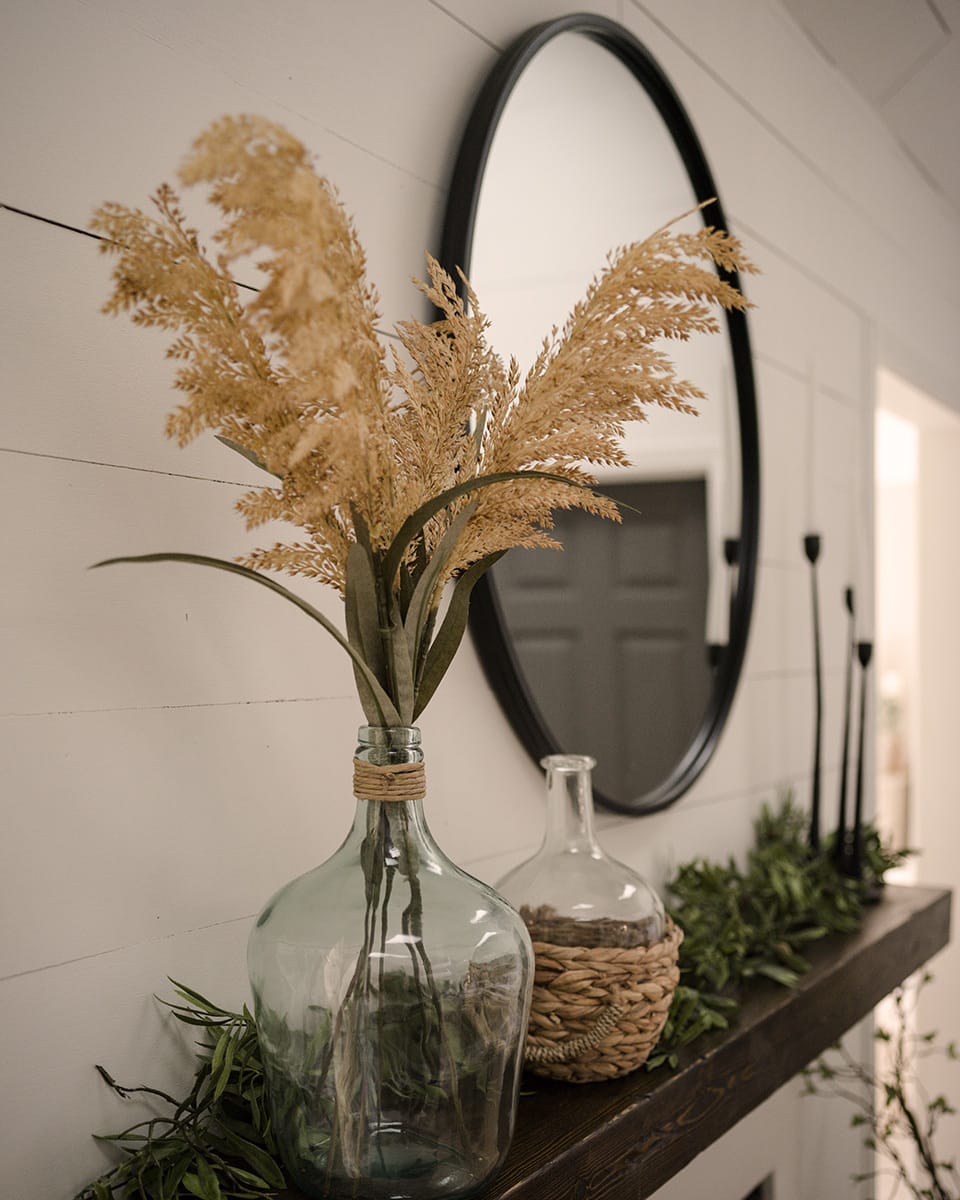 Blend ornate details with simple shapes.

Much of the shabby-chic aesthetic relies on perfecting the balance of both shabby and chic. Hunter finds balance and symmetry throughout, using furniture and accessories with simple shapes across from ornamental complements. A couple stand out examples in Hunter's design are the vintage-inspired coffee table and accent chairs juxtaposed with the comfy slipcover couches and the rustic modern mirror and mantel facing the French-country-inspired pale blue chest of drawers. The key is not to let one style dominate the other. Incorporating different inspirations can be challenging, but with a neutral color palette and emphasis on natural materials, the pieces may not "match" but they will go together perfectly.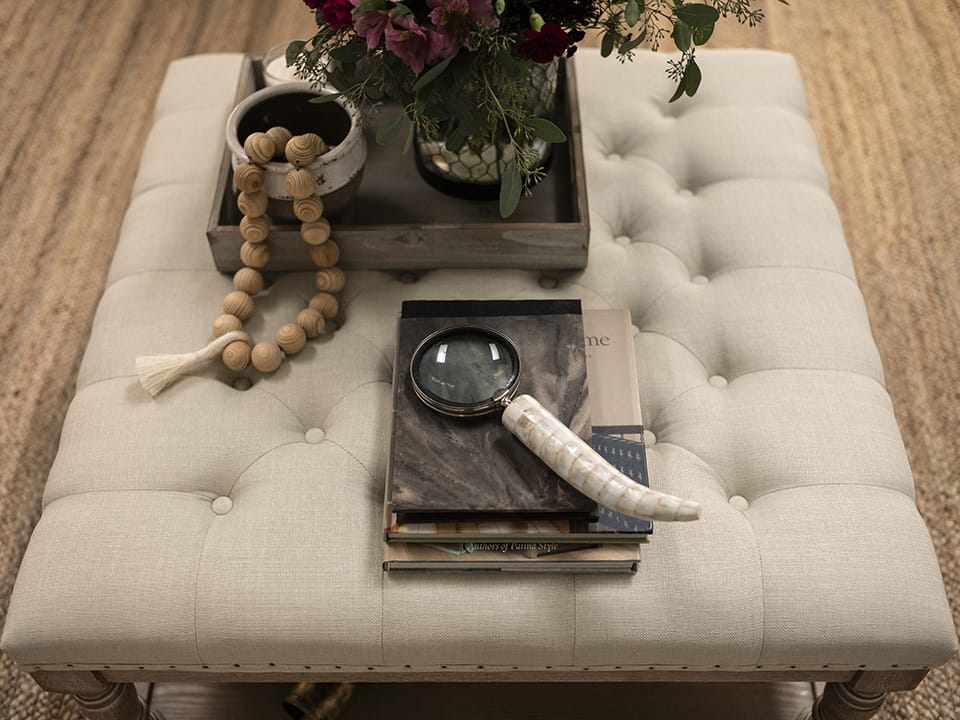 Infuse natural light and fresh air when possible.

Hunter said one of her greatest initial complaints with the great room was its lack of windows and natural light. Beyond a personal preference, artificial light alters the perception of color and, as a result, makes decorating more difficult. For a vintage, country-inspired shabby-chic interior, access to bright and airy natural light is a crucial finish for the look. Since windows weren't an option for Hunter's great room, skylights provided natural answer for Hunter's design. Learn more about refreshing your home with natural light and fresh air from skylights by scheduling a virtual design consultation with a VELUX daylight designer.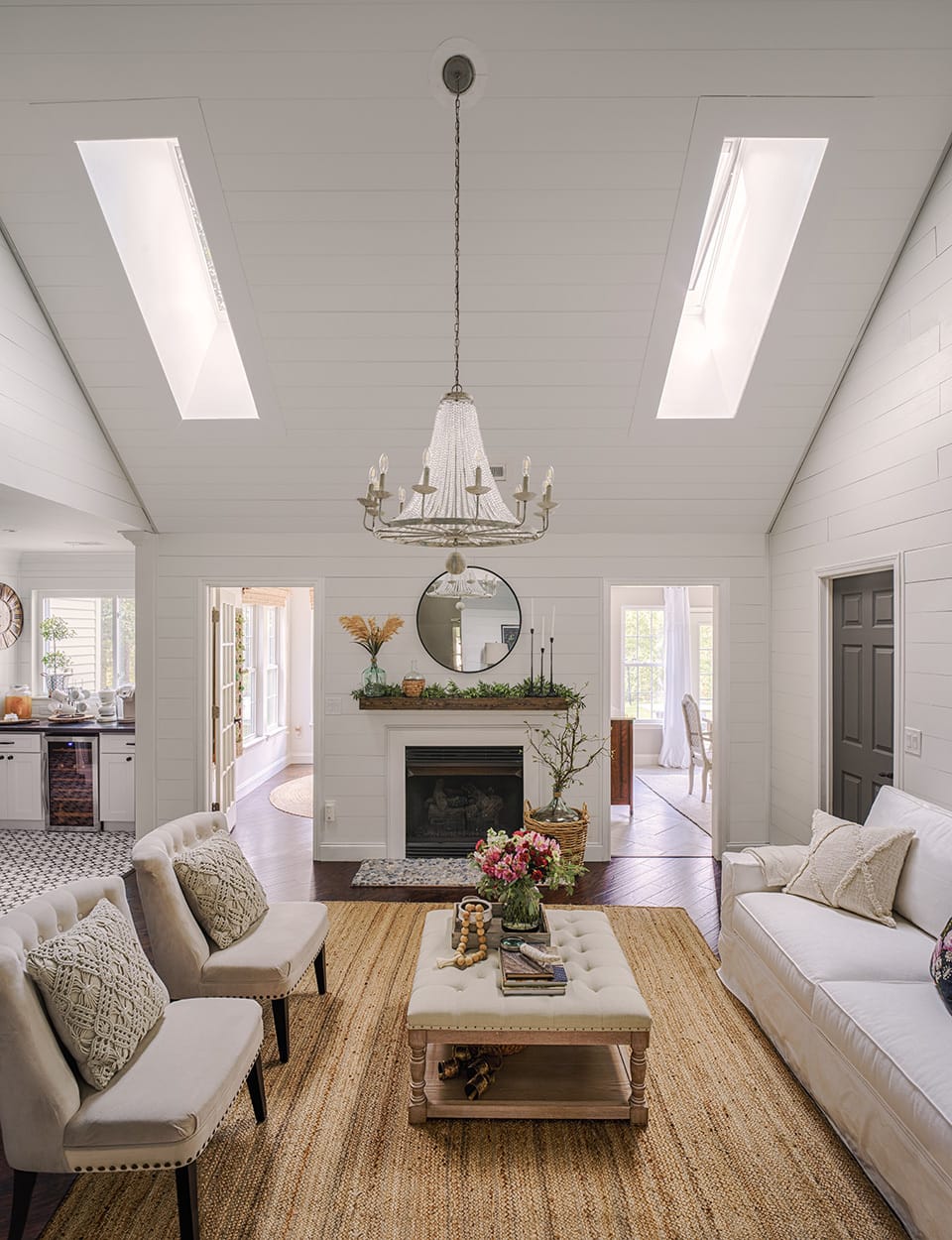 Living room skylight installation cost

Hunter added two VELUX No Leak Solar Powered Fresh Air skylights, size c06 (21 inches wide by 45 3/4 inches tall) with solar powered shades to the living room. Her vaulted ceiling required the installer to create short light shafts made of plywood and later painted white. Here's the skylight installation breakdown:
Skylight product - Includes skylights, shades and flashing kits - $3,494
Installation cost - Includes exterior and interior work - $4,217
Skylight installation costs vary by location, ceiling type and roof pitch. To get a quote for your home, find a VELUX-certified skylight installer near you.
Shabby-chic: a comfortable design compromise
Shabby-chic design offers a comfortable yet polished aesthetic that is highly customizable through unique furniture pieces and accessories. By maintaining a neutral color scheme and incorporating organic material where possible, combining distinct pieces, from a prim tufted accent chair to a vintage-inspired rustic chandelier, becomes a seamless shabby-chic design experience.

Learn how skylights can transform your home by scheduling a virtual consultation today!