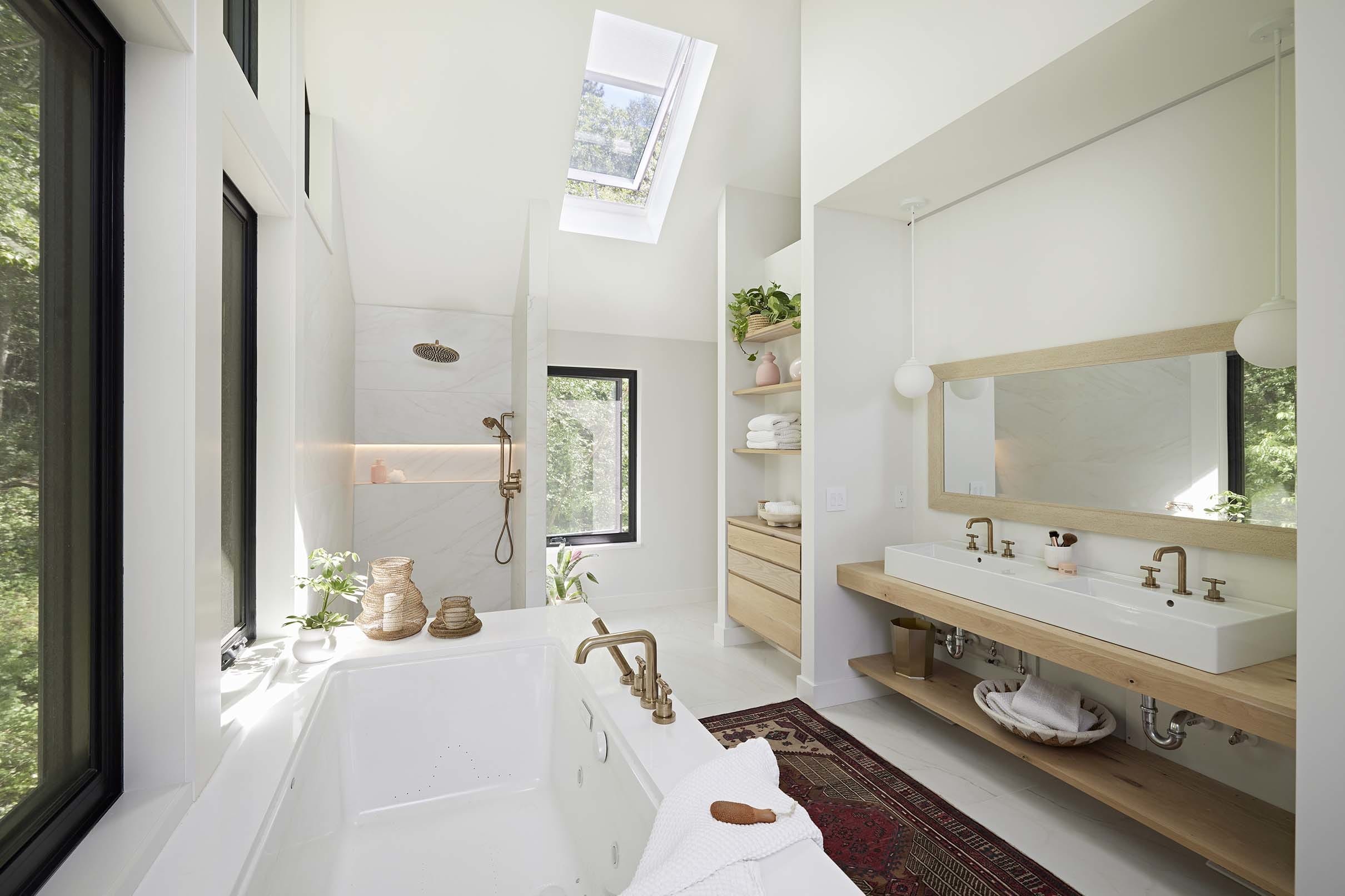 For Amy Matthews, a licensed contractor and interior designer, the 2021 This Old House Modern Barnhouse wasn't just an idea house, it's her forever home. So when it came to designing the owner's suite bathroom, she knew she wanted to create something special, taking inspiration from a boutique hotel she stayed in during her travels.
"It had an en-suite feel where everything was circular," she said. "There was a headboard wall and you could get to the bathroom on either side of the bedroom."
The bathroom in the Modern Barnhouse sits on the east end of the home and is open on both sides of the vanity wall to the closet, which sits directly behind the wall that partitions the bedroom. A fresh-air skylight with shades and windows gives the space wrap-around views of trees and sky.
Even if you can't replicate the layout, there are three design elements anyone can use to give their main bathroom a soothing feeling.
Keep it light
White walls, white oak shelving and vanity, white large-format floor tiles create "a dreamy oasis with a lot of natural materials," Matthews noted. Natural light from the skylight and windows enhances the tranquil ambiance by illuminating these design features.
While direct light from the east-facing windows is lost once the sun rises over the roof, the skylight allows sunlight to dance across the space throughout the day with the sun's movement. And a light filtering skylight shade is there to diffuse it if needed.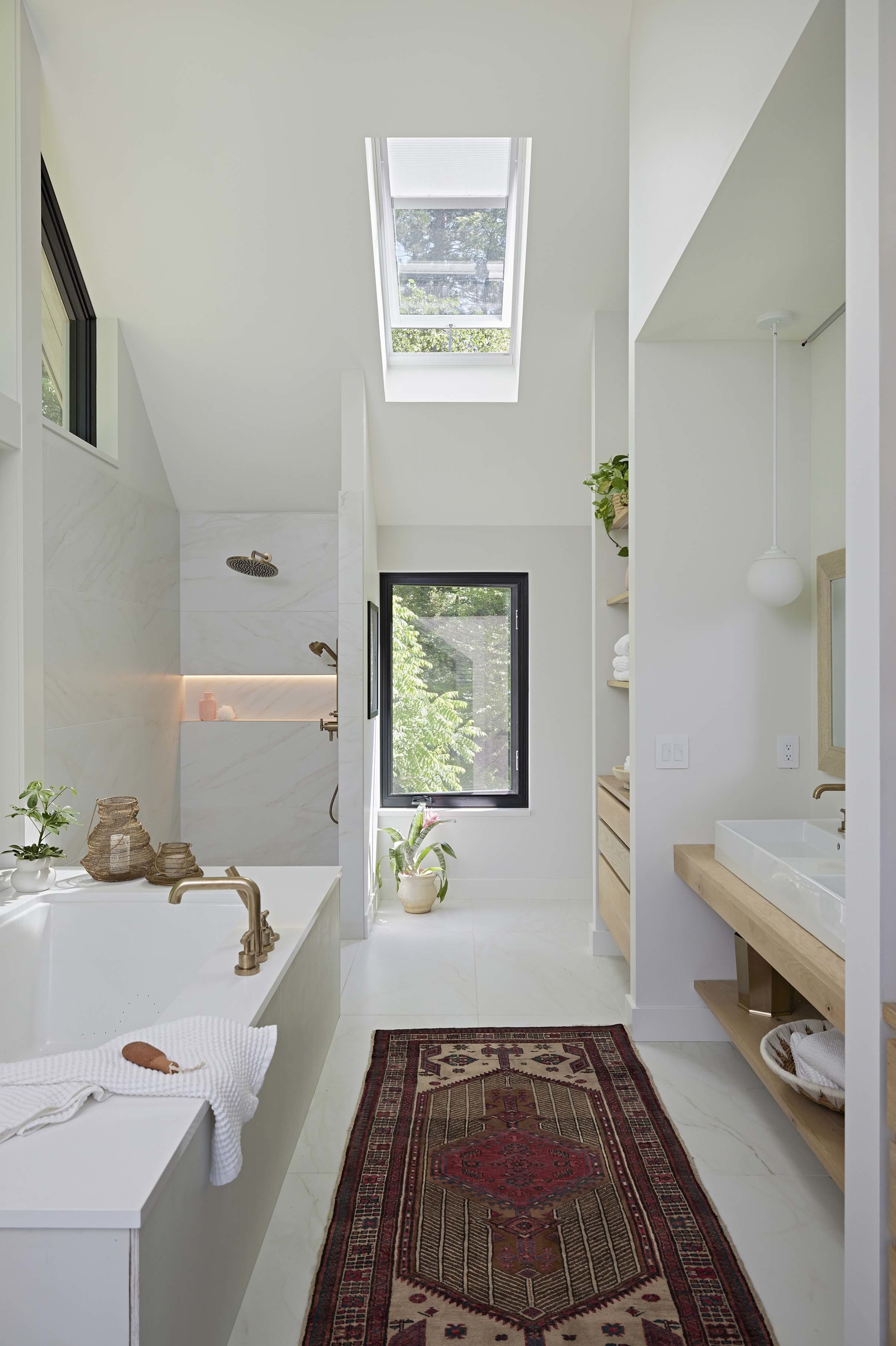 And when there's a full moon, moonlight illuminates the bathroom with a very soft glow.
Maximize views
If a bathtub is the centerpiece of a bathroom, it's best to consider the views from it. For Matthews that meant a wall of windows, but even more importantly a skylight, so as she rests her head while soaking her view is of treetops, passing clouds or starry night sky.
Open up the space
The bathroom has an open plan: no glass segmenting the shower, no door partitioning off the toilet. It features a zero-entry shower and open shelving where stacks of towels harken back to her boutique hotel inspiration.
A wall of windows and a skylight that opens over the shower complete the seamless look, as Matthews explains, "I wanted to be able to be in the shower and see out the skylight, see out the windows next to me and have the sun just fill the space without compartmentalizing it." A long vanity mirror reflects light and views to make the space feel even bigger.
Explore more bathroom design ideas from creating a luxury vibe to tackling the challenges of remodeling a small bathroom.
And if you find yourself inspired, enter the VELUX Skylight Sweepstakes for a chance to win two VELUX No Leak Solar Powered "Fresh Air" Skylights with shades and installation.