How many of us have said "I do my best thinking in the shower"? Ensconced in its steamy warmth, we take a moment to free our minds from the daily grind. However, many bathrooms lack inspiration because they lack sufficient natural light.
Use these tips, inspired by a master bathroom design by interior design and style expert Emily Henderson, for adding natural light to your master bathroom. It's a simple luxury that creates moments of reflection.
An outdoor shower inside
What better way to wake up in the shower than with a sky view. Adding a skylight above the shower brings the outdoor shower concept inside. With natural light streaming in from above, you'll get an inspired start every day.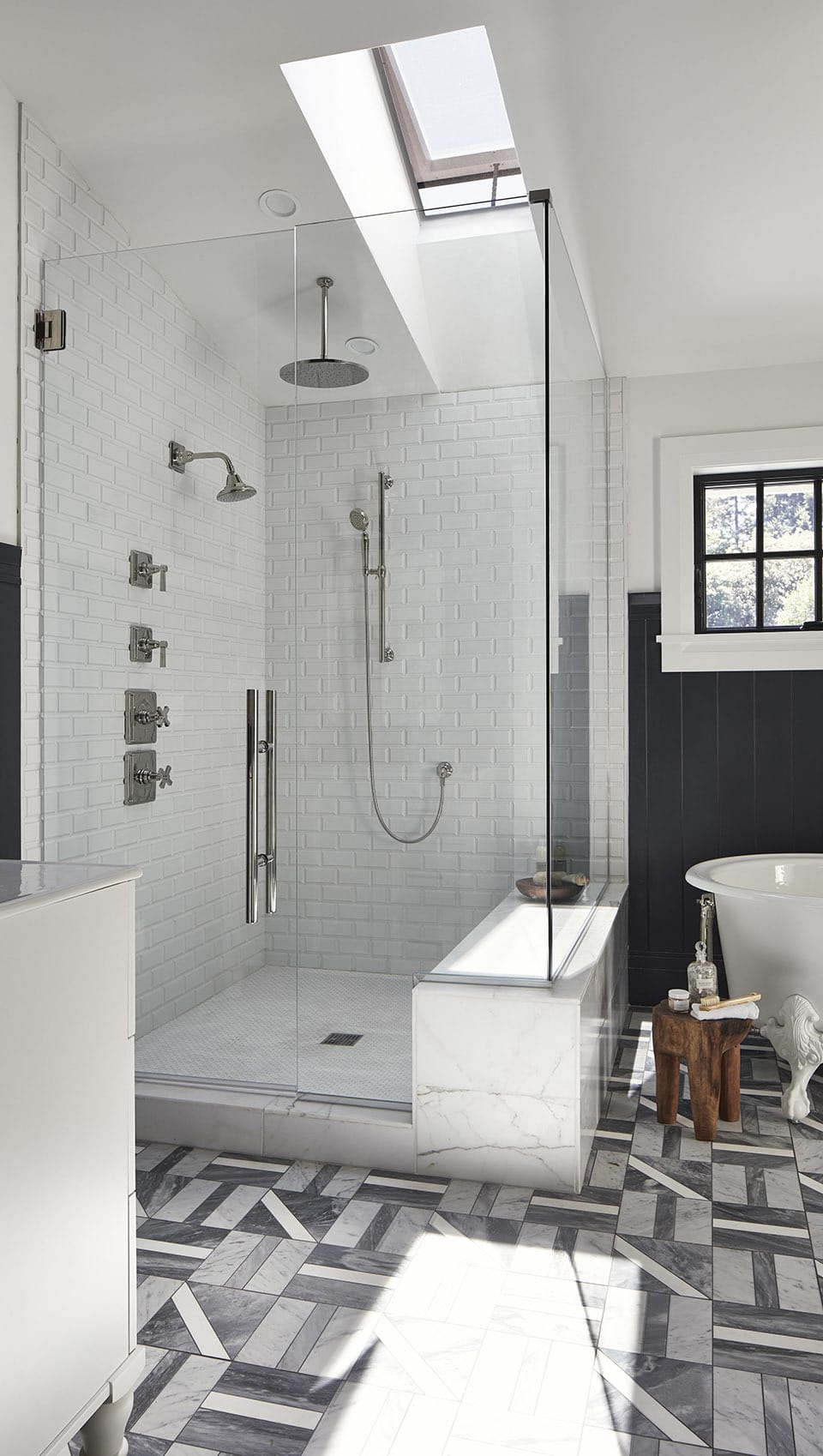 Bring rich colors to life with light from above
Wood paneling painted charcoal grey wouldn't work in this bathroom without ample natural light from two skylights. And because the sunlight bounces off the white ceiling and upper wall, and white tile in the shower, the room glows.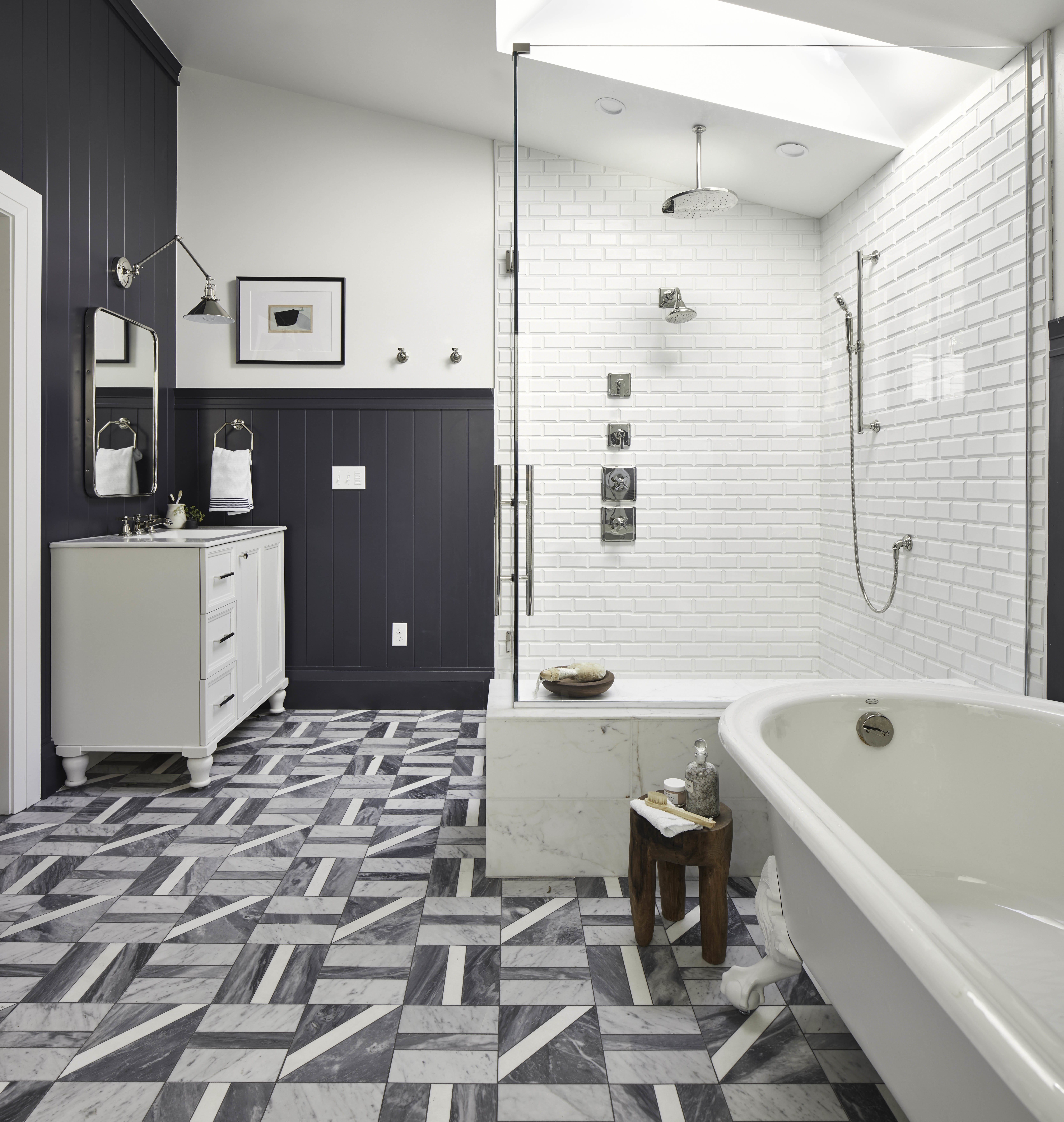 Sunlight creates changing geometric patterns

As the sun moves across the sky, light beams from the skylight move across this bathroom morphing into different shapes and highlighting different design features. At times it highlights the floor tile that has a pattern evocative of angled sun beams, while at other times it draws the eye to the geometric wallpaper in the toilet room.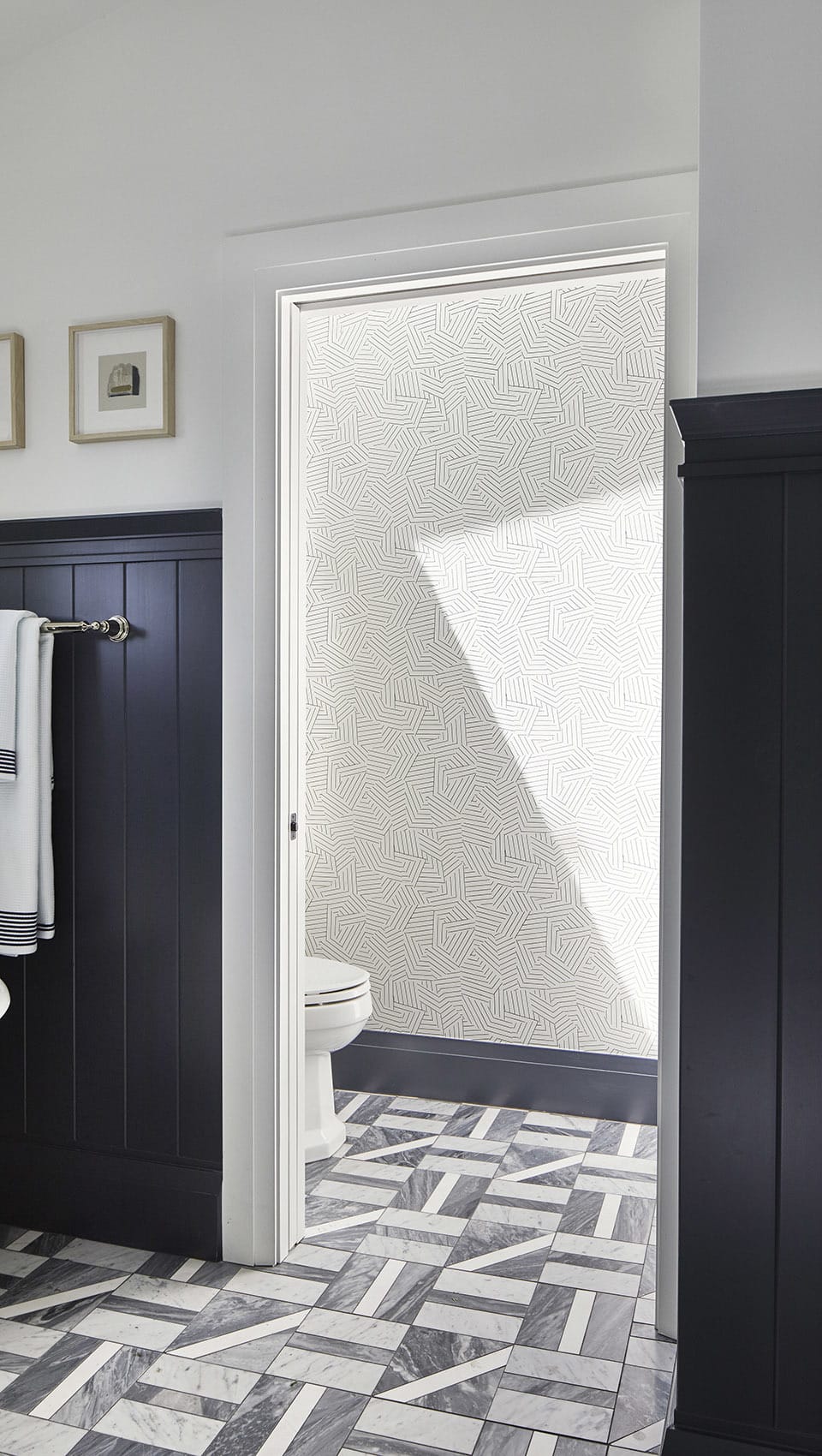 No matter what time of day you see it, the use of natural light from skylights livens up this bathroom.