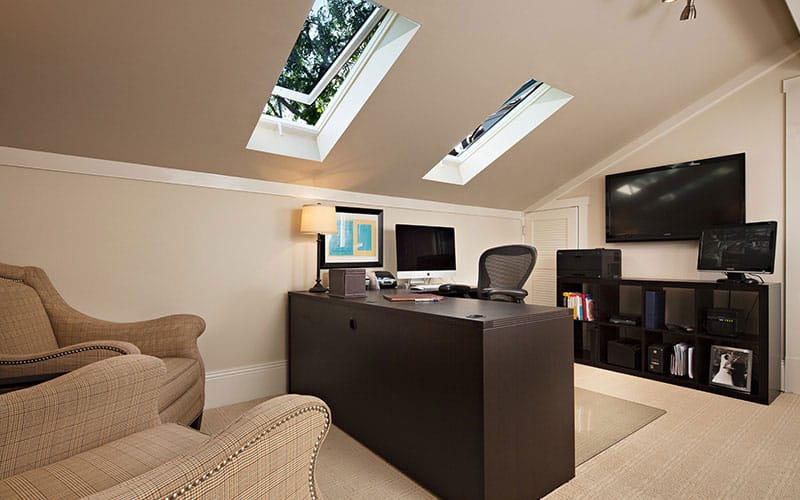 The home office in Linda and Gary's Newport Beach, CA, home was so dark that Gary, who works from home, had to rent an office space elsewhere.
After installing two VELUX No Leak Manual "Fresh Air" skylights with solar blinds in the office, Gary's happy to work there now.
"He hasn't set foot in his other office since we had the skylights installed," Linda said. "He keeps his skylights open all the time because he loves fresh air, and it's nice because with the blinds he can block the light if he needs to."
The solar blinds are powered by a small solar panel, so they do not require wiring to be installed. Gary operates them with a remote control.
The skylights cost significantly less than installing dormer windows (about a tenth of the cost) and took only four days to complete. The couple, who also had skylights installed in their living room, considers skylights a good investment that will increase the value of their home because two previously lifeless rooms are now full of life and light.
"The transformation has been magical," Linda said. "It totally exceeded my expectations. I'm thrilled."
Learn about the couple's living room transformation.