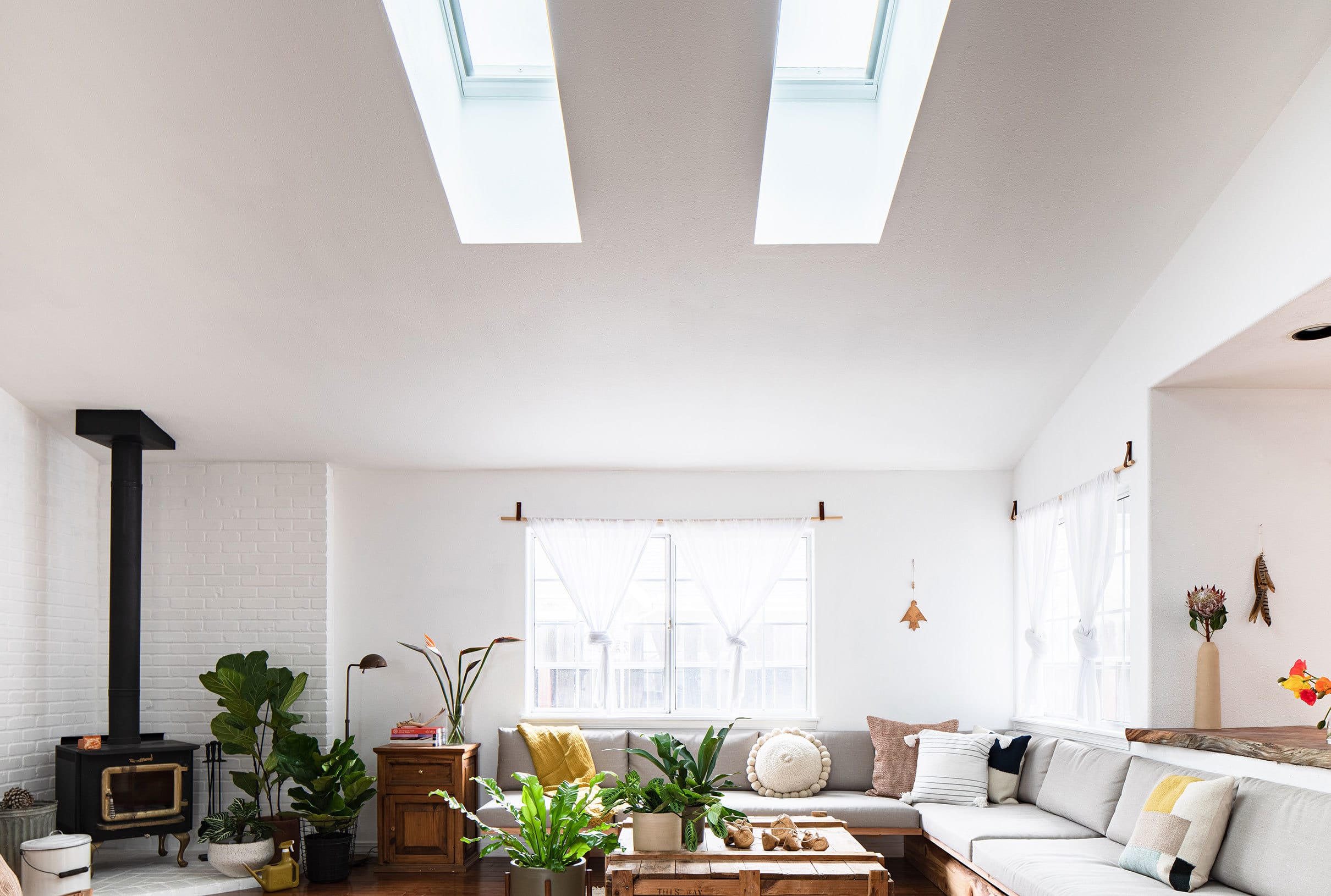 Anyone who lives in a home with an open-plan living room/kitchen space knows the interior area can seriously lack natural light. While the lack of segmentation provides an open vibe, the large ceiling expanse can feel oppressive.
Los Alamos, California, homeowner Brett Woitunski, director of product at Hunker.com, solved three design challenges of his open-plan living room with a single design solution: skylights.
A large, dark living room
Woitunski's living room is open to the dining area and kitchen, and his modern farmhouse design aesthetic draws on a neutral color palette, a sleek-lined sectional, and plenty of natural wood to create a welcoming gathering place.
The problem was that the furniture's clean lines and the wood accents' depth got lost in the dim room.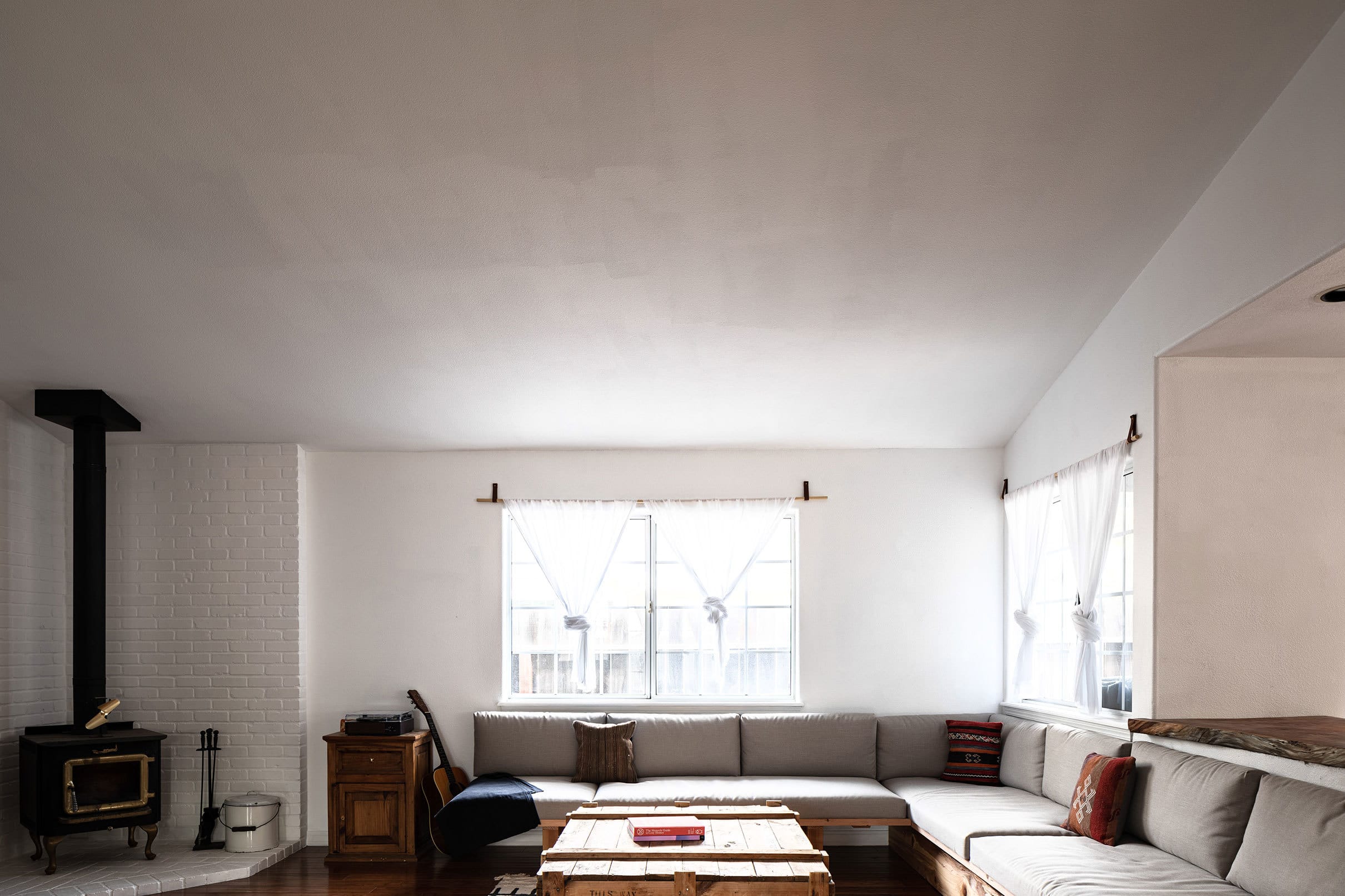 Break up the massive expanse of ceiling
Adding skylights broke up the large amount of drywall in the space by adding an architectural feature that draws the eye up. The skylights also balance the room by providing visual rhythm to the ceiling.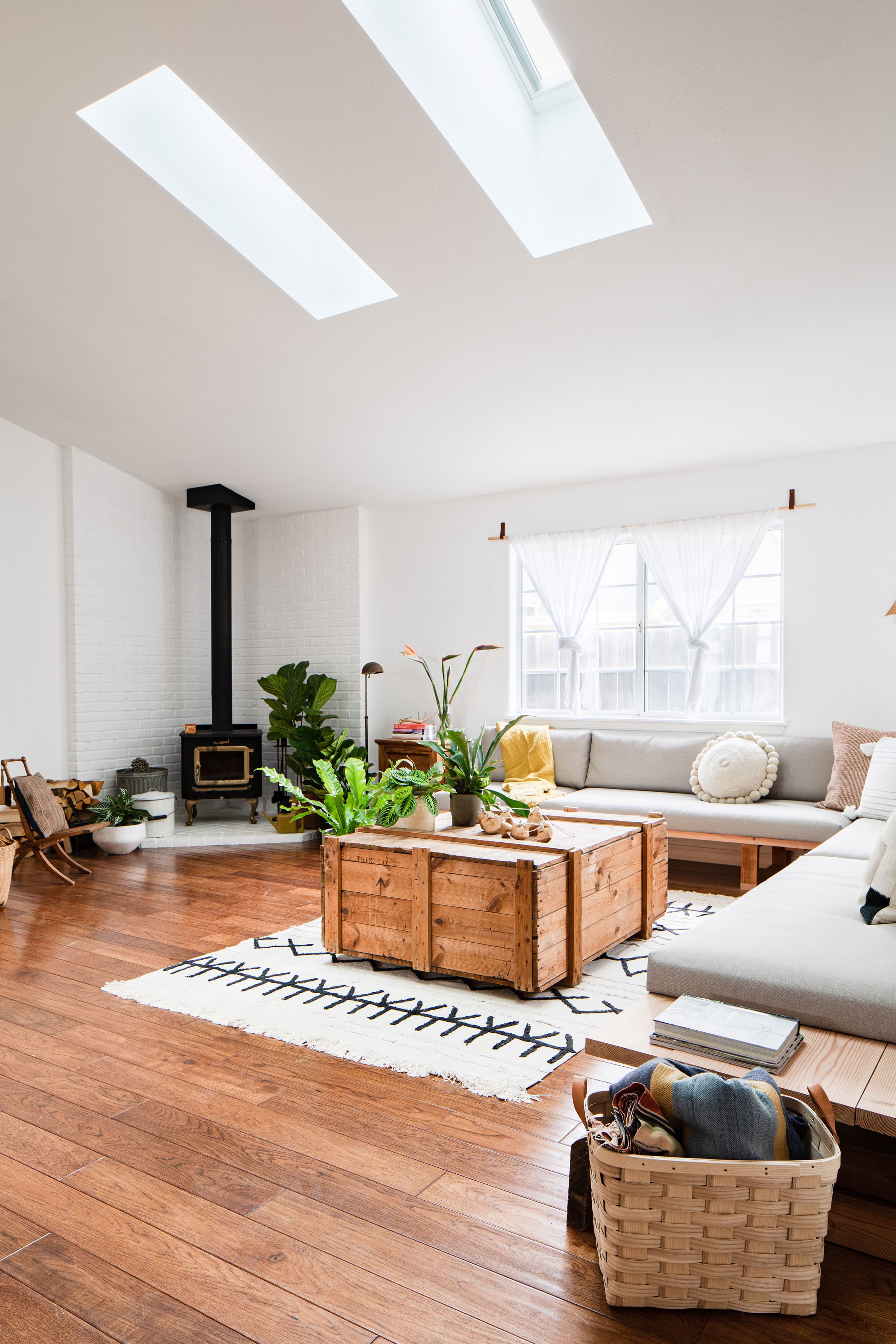 Adding architectural details to any size room creates focal points from which the rest of the design can flow.
Bring natural light to the middle of the room
Before adding the skylights, the room appeared dim and moody, despite having two sets of windows. After adding two skylights, natural light from above reaches deeper into the room and creates balanced illumination that windows alone couldn't achieve. Light-filtering shades on the skylights provide light control when needed.
Learn more about bringing natural light further into interior spaces by scheduling a virtual design consultation today.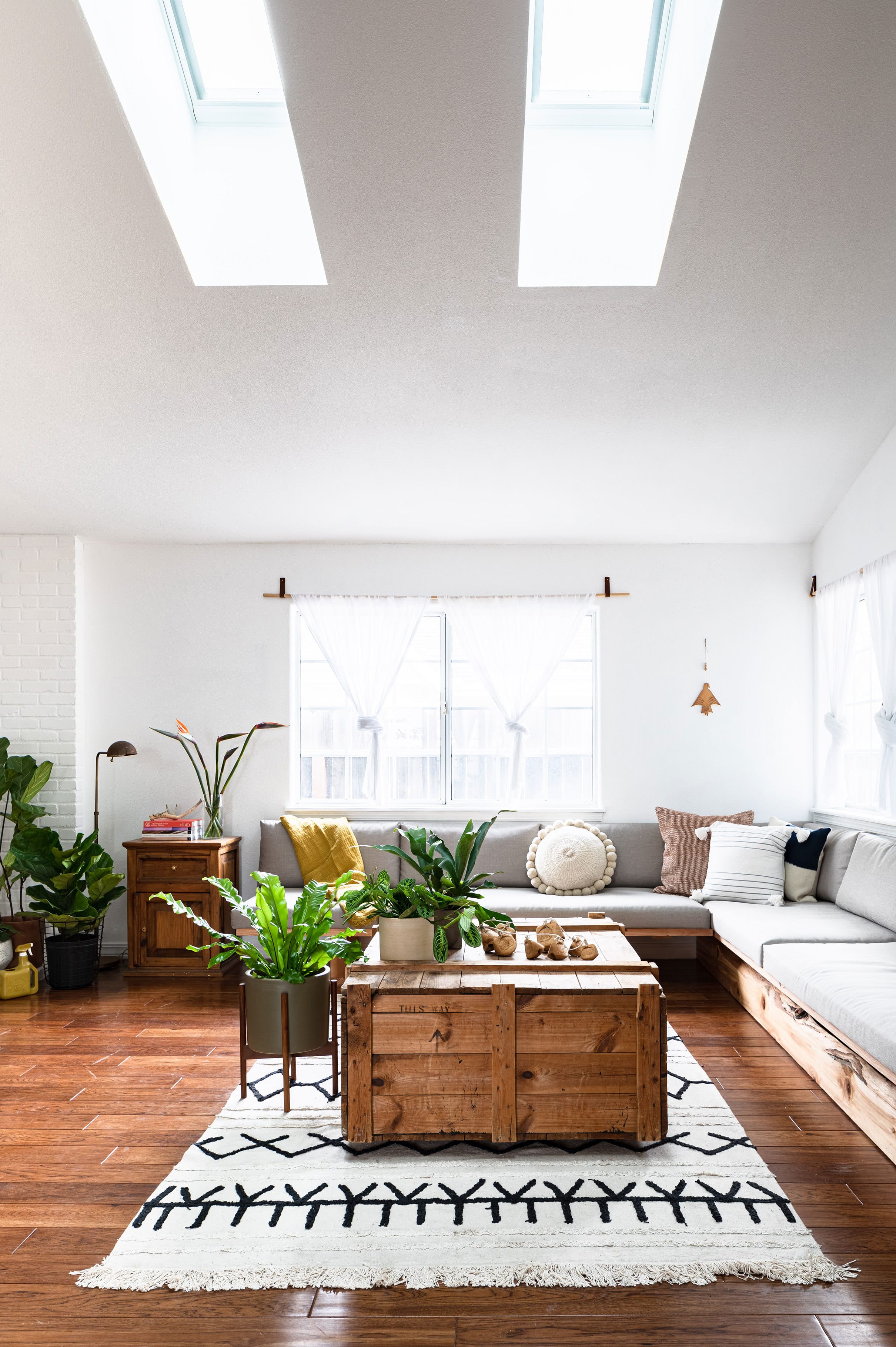 Bonus feature: skylights create air flow
Los Alamos is on the central coast of California and much of the year it has a mild climate punctuated with coastal breezes. The VELUX No Leak Solar Powered "Fresh Air" skylights open via remote control or smartphone app to bring fresh air inside – a soothing addition to the already relaxing design.
Woitunski can automate his skylights with VELUX Active, which connects to an online weather station and compares forecasts with temperature, humidity and CO2 readings from an indoor sensor. The system opens the skylights for fresh air when doing so will improve the air quality inside the home. Likewise, it proactively extends the blinds on days forecast to be hot outside.
Is your home in need of natural light and fresh air? Find an installer in your area to learn more about how skylights can help solve your design dilemmas.