Bathrooms can be tricky spaces to design, especially if they are small. One of the best ways to make a statement in the small room is to choose one design element that will speak louder than everything else.

In this mood board the home décor blogger UnexpectedElegance.com chose a bold geometric patterned floor tile to define the space. Because she's working with a small bathroom, she included skylights to add natural light and fresh air that will help the room feel bigger. Everything else on the board is subtle – white subway tile, a grey, marble-topped vanity and hardware with clean lines.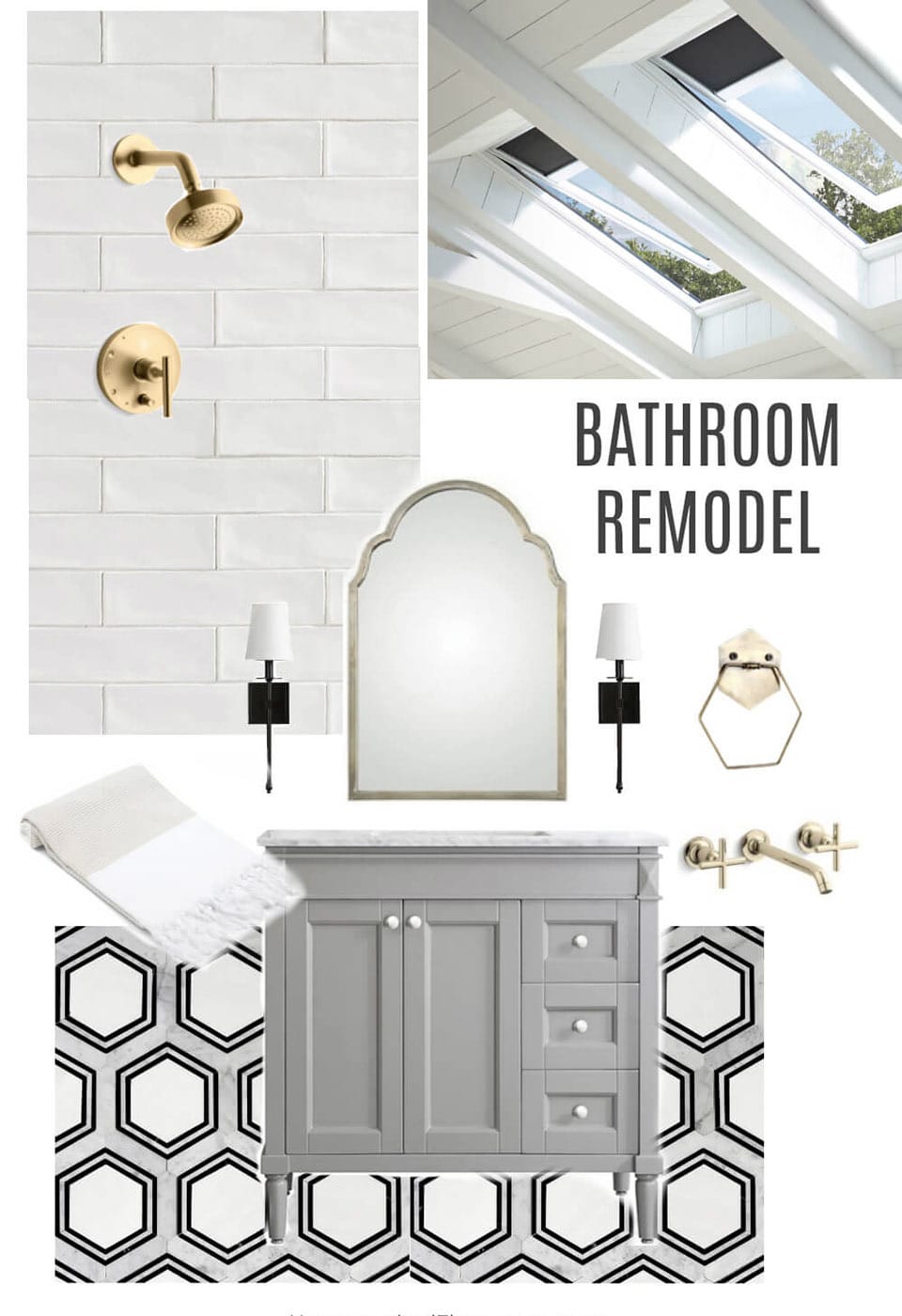 The bathroom below takes a similar approach with dark slate grey floor tiles juxtaposed with bright natural light from a skylight.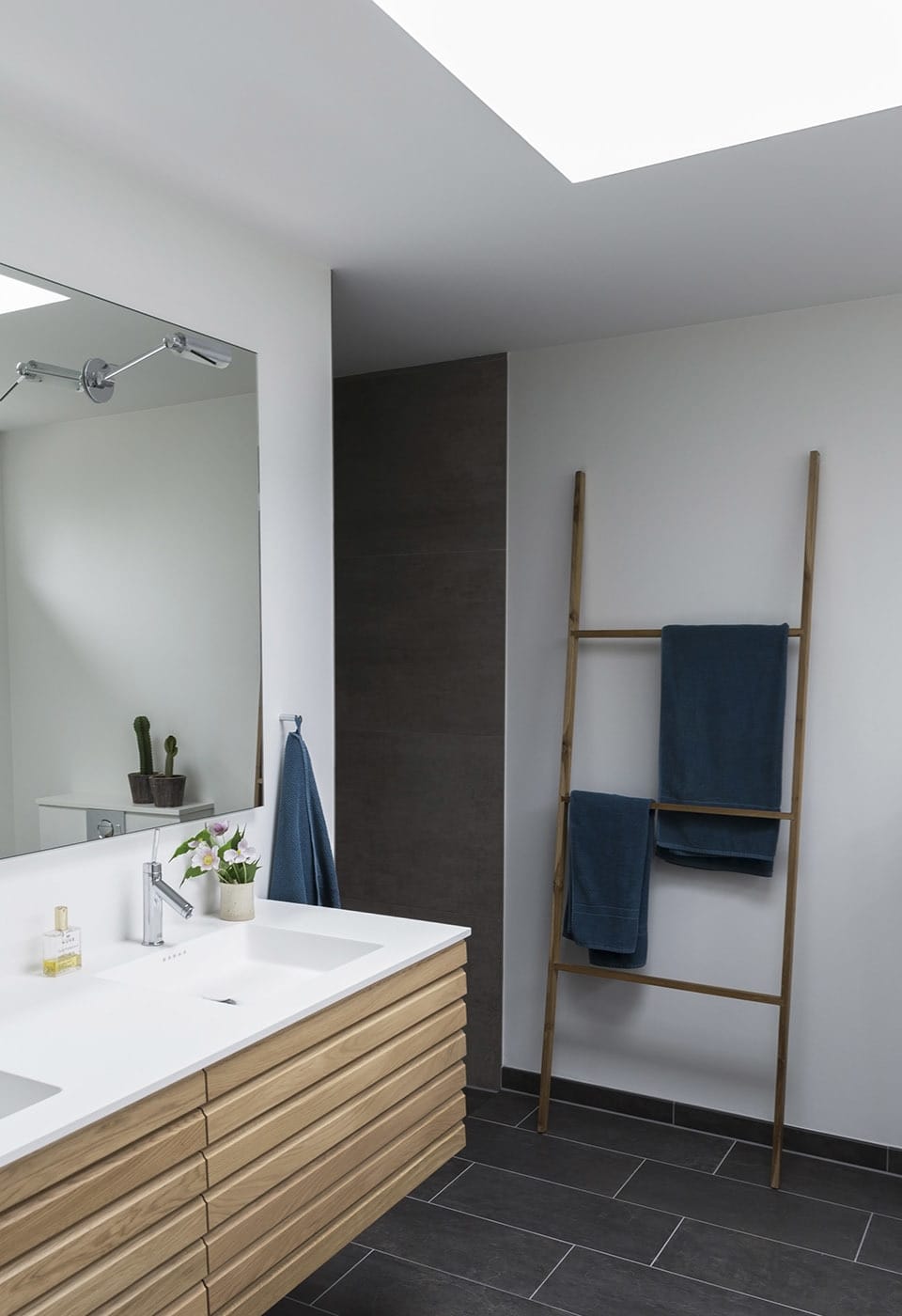 The vertically oriented tile in this bathroom creates a sleek, modern look, and covering the floor, walls and tub makes a statement. Natural light from above brings out the color variation in the tile.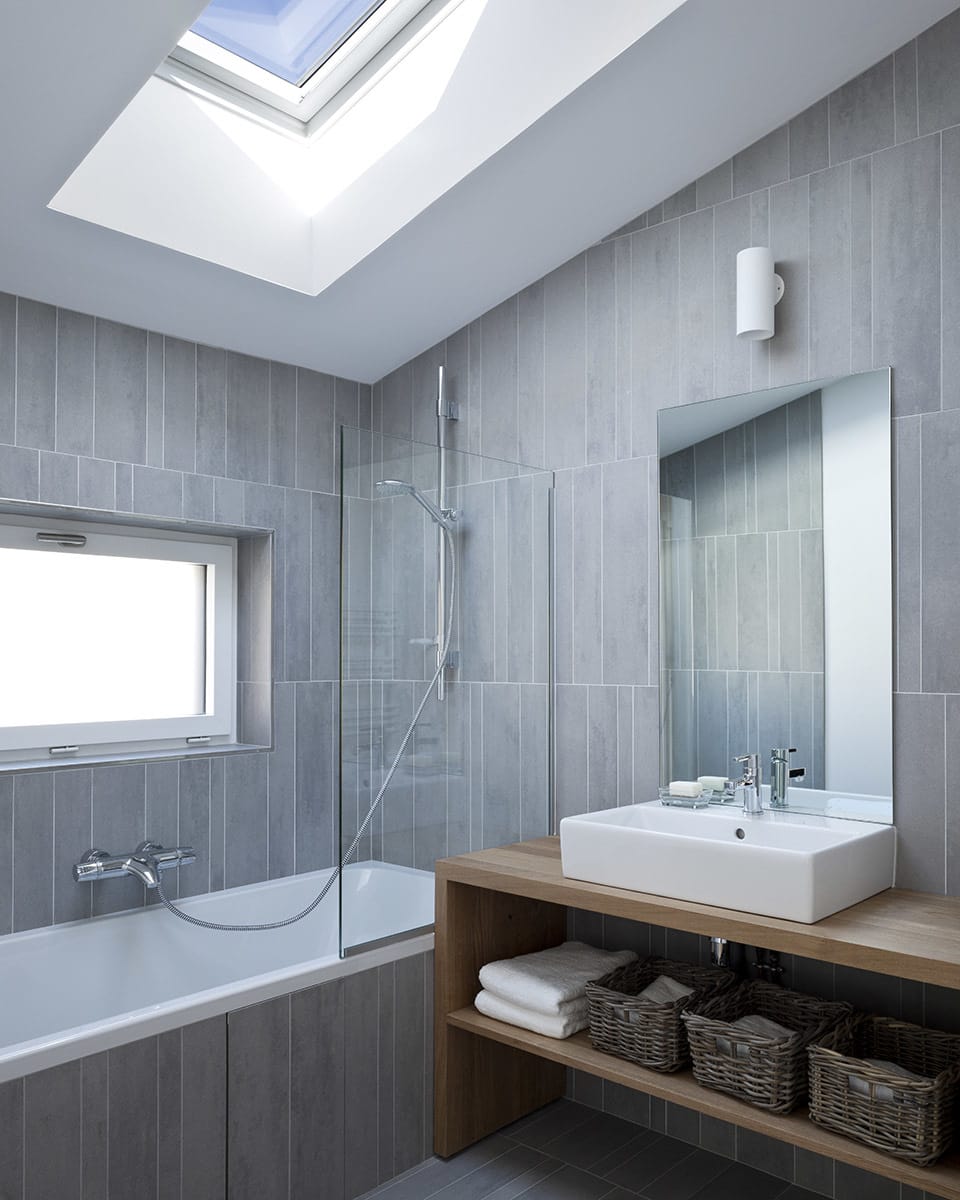 Natural light from a skylight speaks volumes in this all-white bathroom.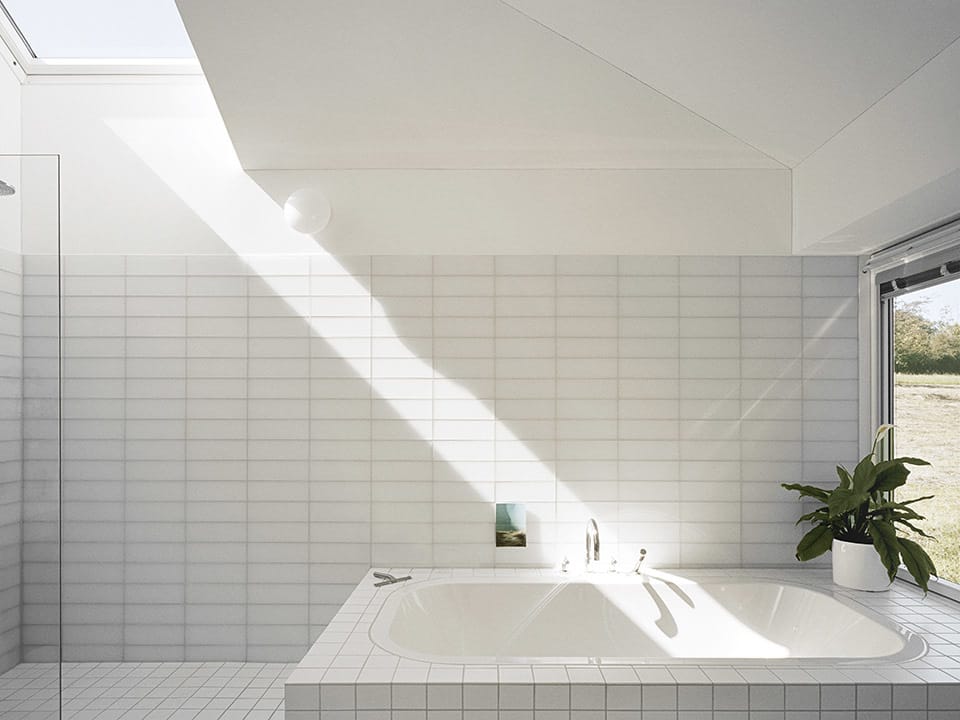 Combining natural light with tonal white décor is sure to help the space feel open and airy. But if you still crave a pop of color, add a skylight shade like in the bathroom pictured below.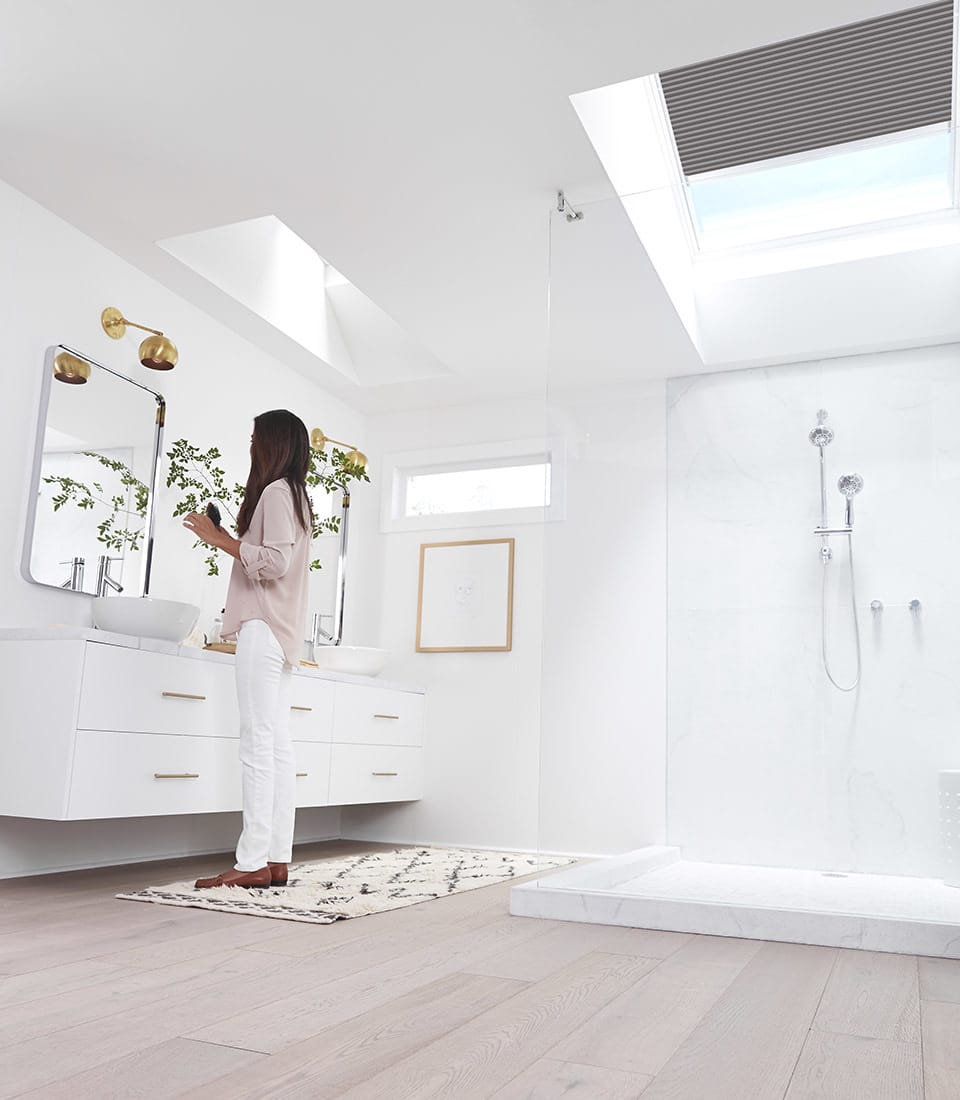 For more bathroom inspiration, check out our bathrooms Pinterest board.