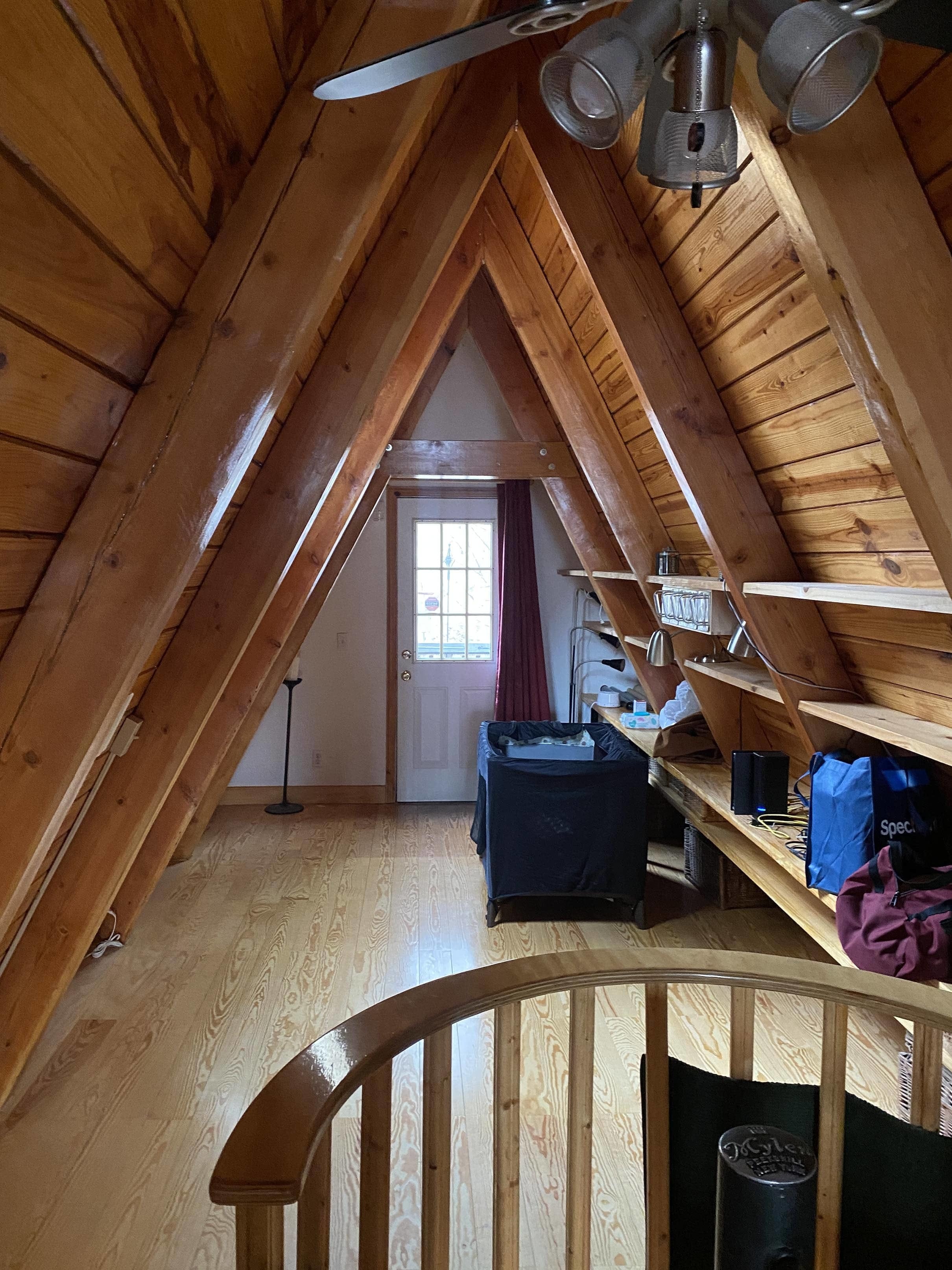 But, as Steffy found out, an A-frame comes with design challenges, from utilizing narrow spaces to brightening dim corners. Here are three ways to make an A-frame home into a beautiful, functional retreat.
1. Get creative with furniture layout in tight spaces
A-frame houses are typically small, often coming in around 1,000 square feet. And because that space is long and narrow, it can be difficult to decide how to arrange furniture without it feeling cramped. Think outside the traditional design box — maybe your dining table isn't adjacent to your kitchen, or perhaps your sitting area is in an alcove beneath the staircase. Being willing to consider new furniture arrangements can open up the potential of an A-frame home.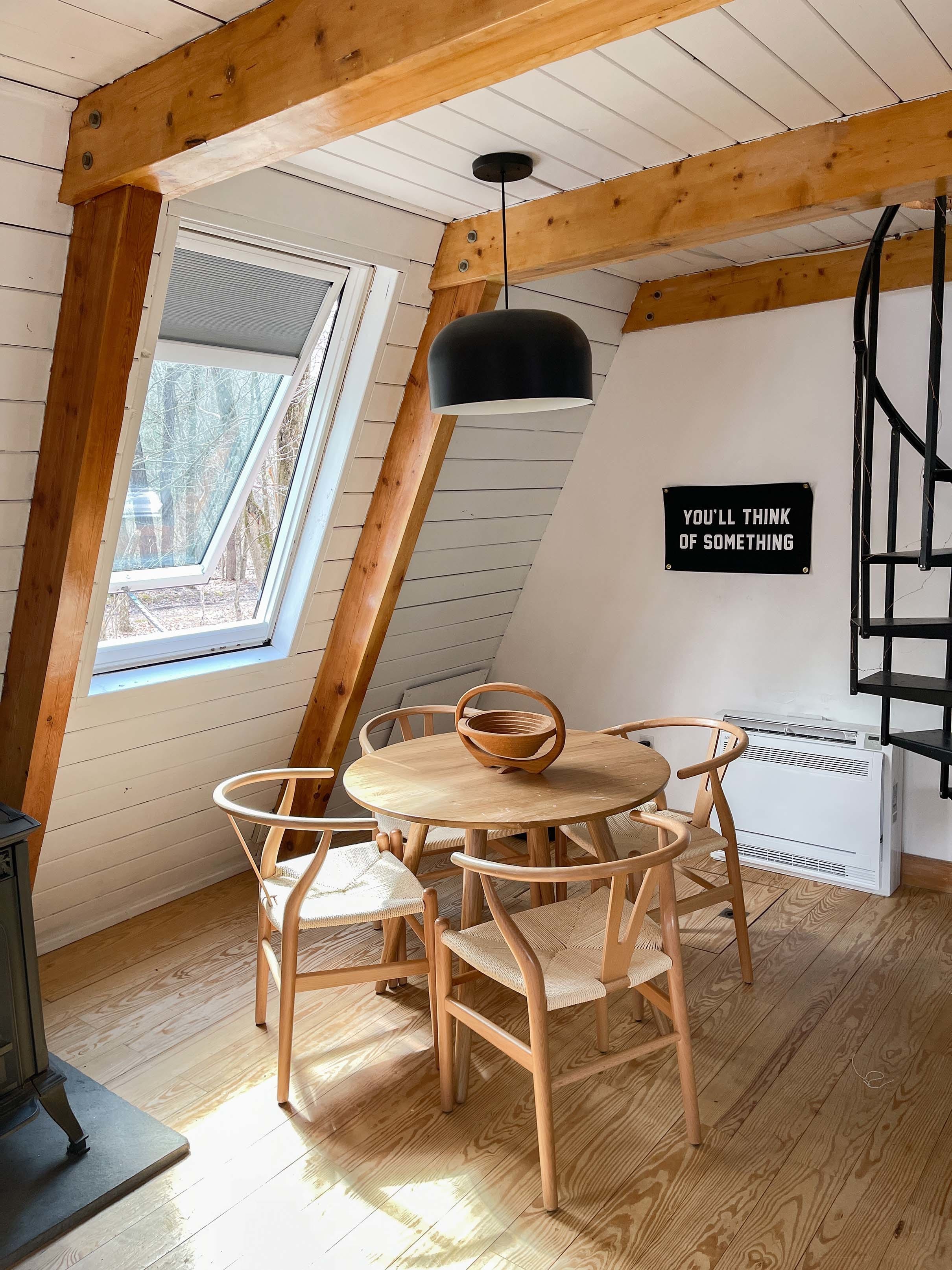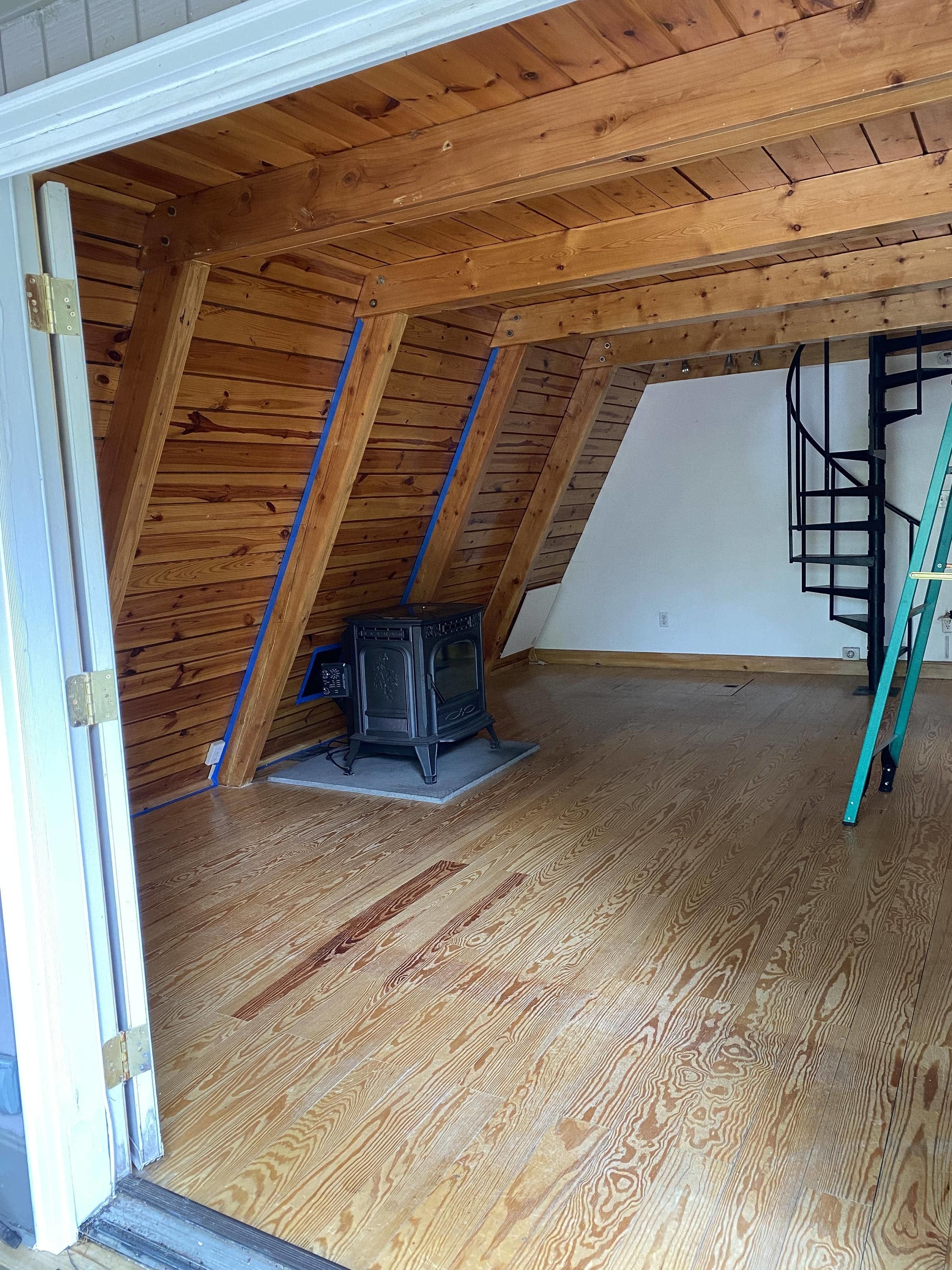 2. Install skylights to let nature inside
Due to the unique structure of the A-frame house, there is little natural light, leading to a shadowy, oppressive atmosphere. By adding skylights, dark corners are illuminated with diffuse, natural light.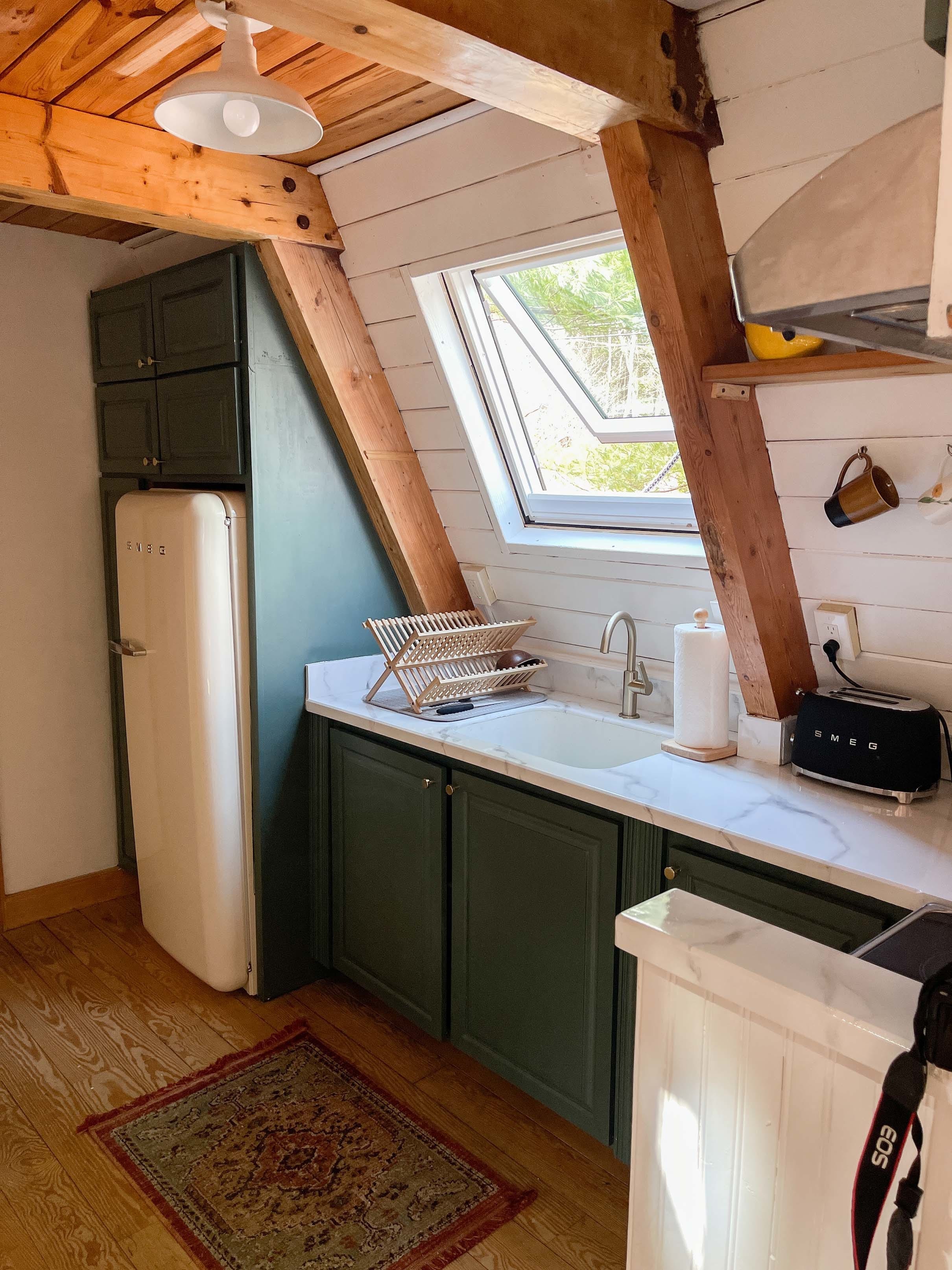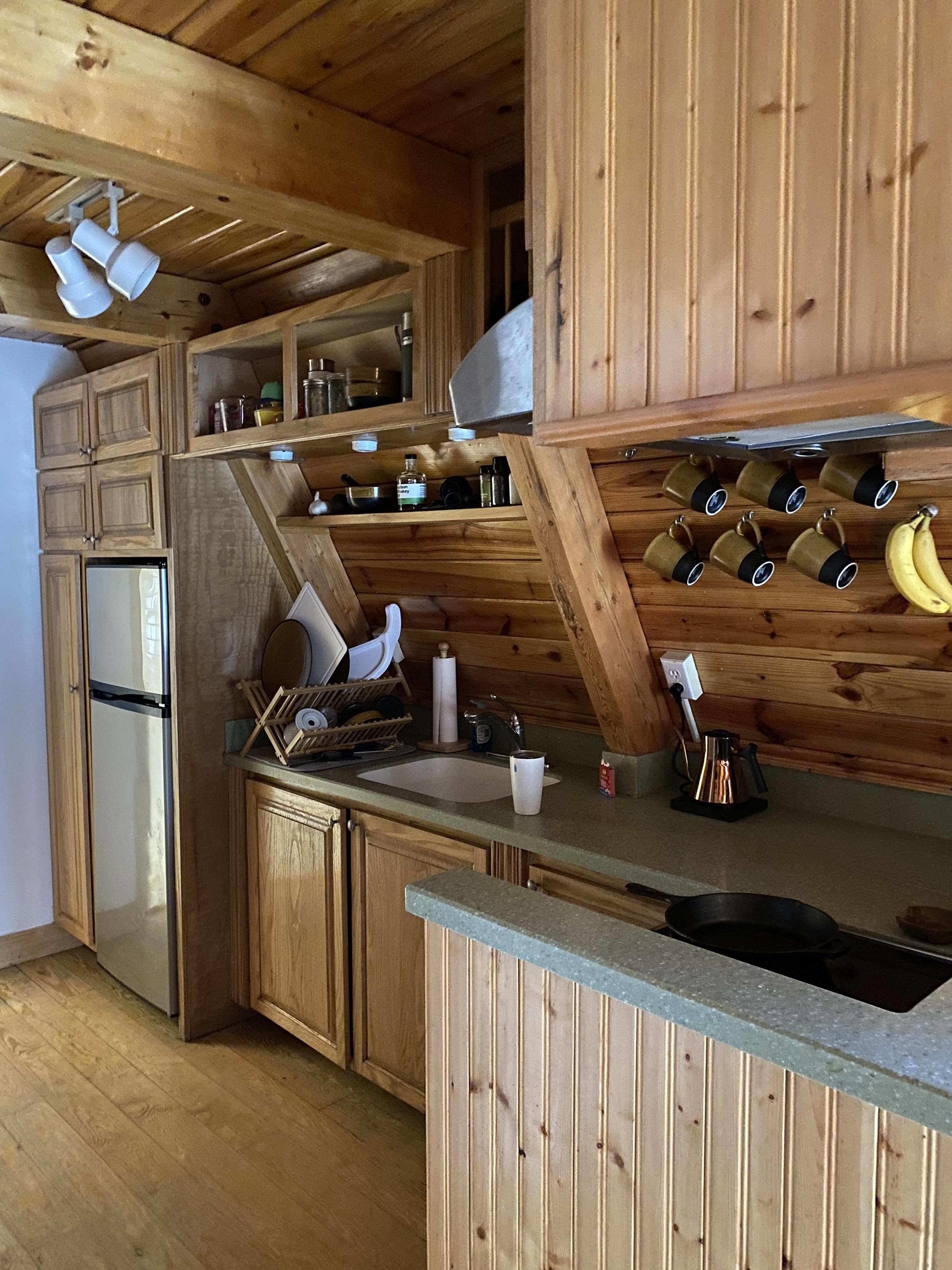 Steffy used nine VELUX® Solar Powered Fresh Air Skylights in her home. These skylights not only offer balanced and even lighting in a space, but they can also open to allow fresh air inside, promoting a connection to nature that is proven to improve mental wellness.
And because the skylight shades can be controlled with a remote or with the VELUX ACTIVE with NETATMO app control system, the level of light can be adjusted, creating a welcoming atmosphere, whether that's bright and airy or cozy and intimate.
3. Create segmentation to make the space feel larger
Adding partitions can help define areas of use, such as the living room or dining area, and (though it seems counterintuitive) can make a small space feel bigger. You can use curtains or decorative screens to add texture and a pop of color, or you can use double-sided bookcases that offer space to display keepsakes and shelves for extra storage.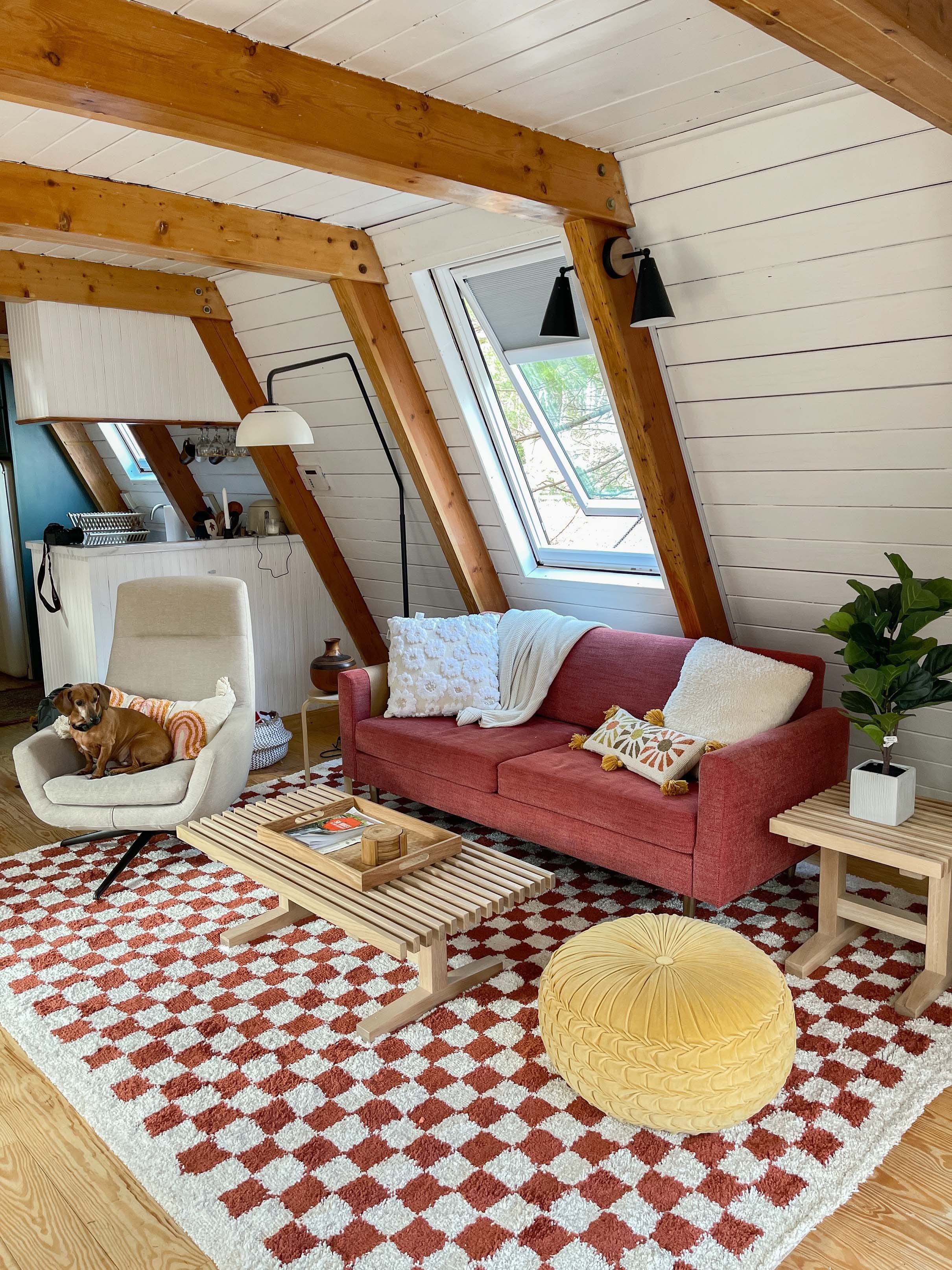 Ready to shed some natural light on your space? Schedule a virtual consultation to explore skylight options in your home.