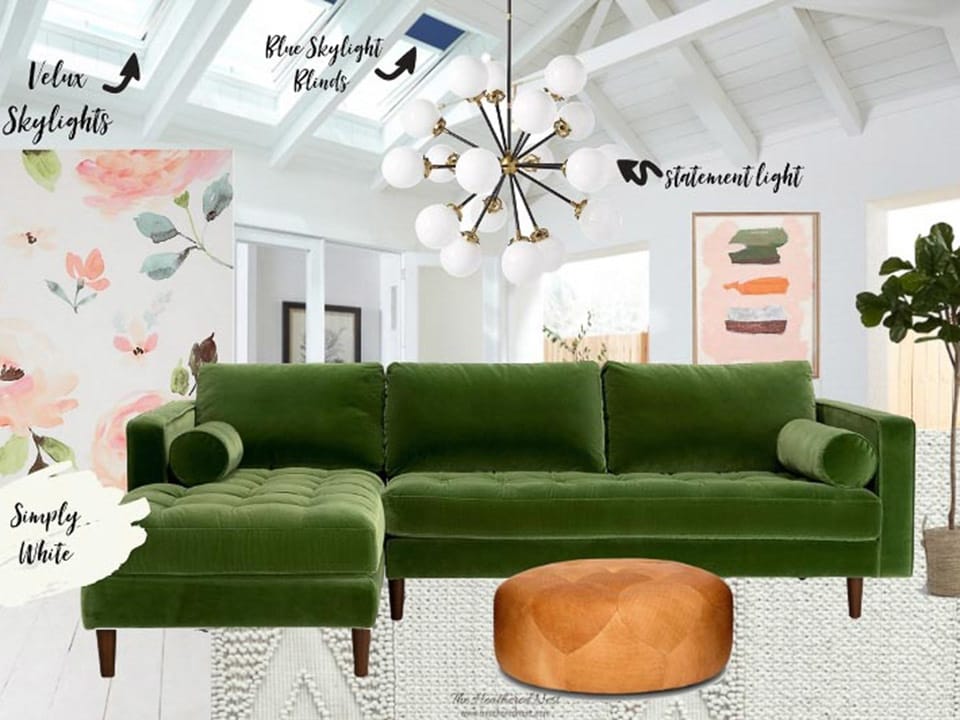 A common source of angst among homeowners wanting to renovate a room in their home is, "I don't know where to start."
Interior designers, architects and stylists all use mood boards as a tool to guide their projects, whether it's building a home, remodeling a room or creating a set. A mood board is simply a collection of home décor product photos or event photos of rooms with inspiring décor.
Color palette

The mood board will guide your home décor choices and the most common feature of a good mood board is the color palette for the proposed renovation or makeover. For example, this mood board by PolishedHabitat.com for a home theater room has a clear color palette of navy blue, pink, grey, black and white. Even the skylight blinds speak to this color direction.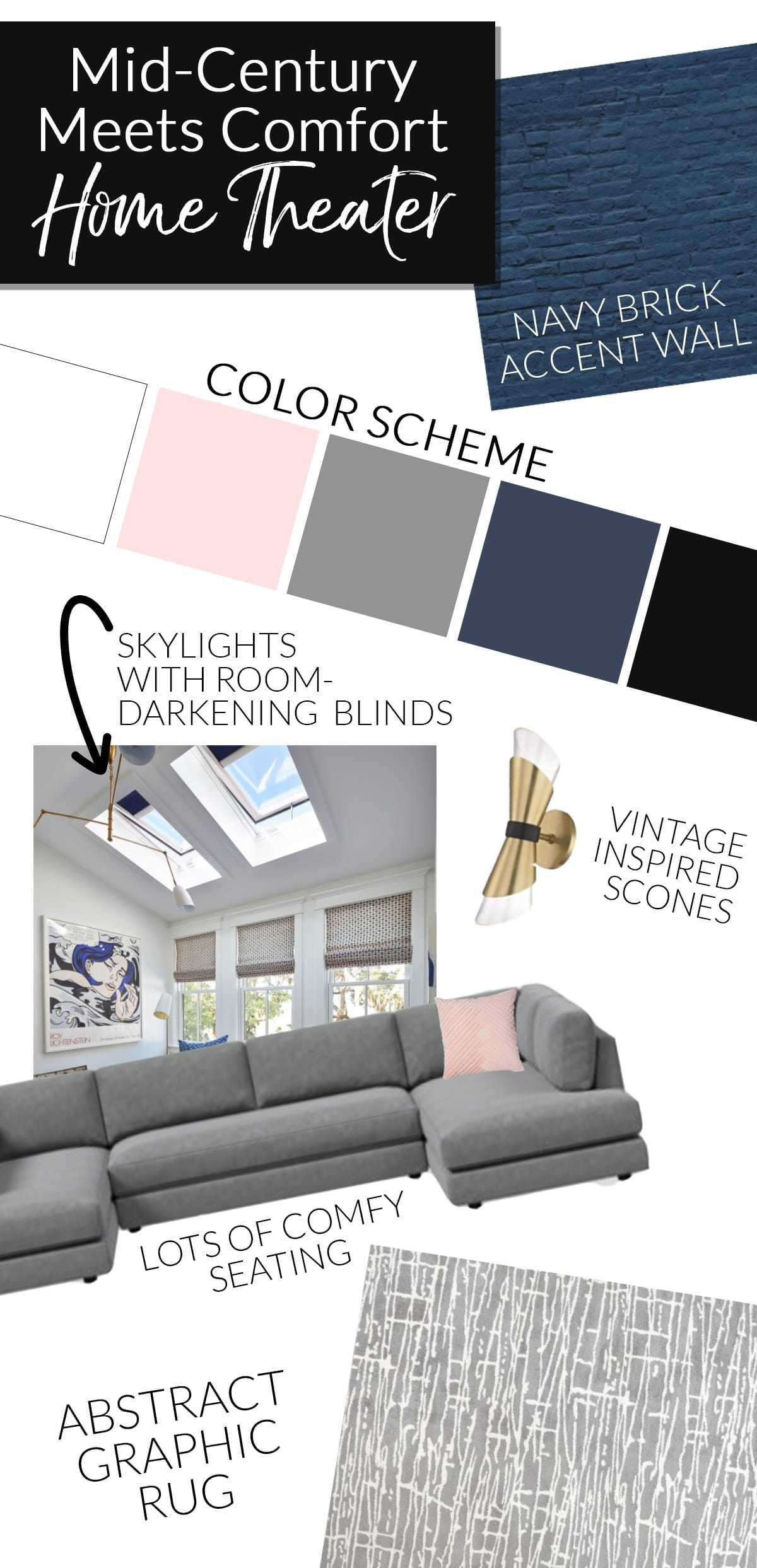 Natural or manufactured materials

Another important aspect of home décor to include is the type of materials for the room. Materials such as wood, metal, concrete, textiles and stone will sway the vibe of the space. For example, in this mood board by SomewhatSimple.com, the use of unpainted wood and woven seagrass lend a relaxed feeling. She even included a skylight to bring in fresh air and natural light, upping the ante on her beach aesthetic.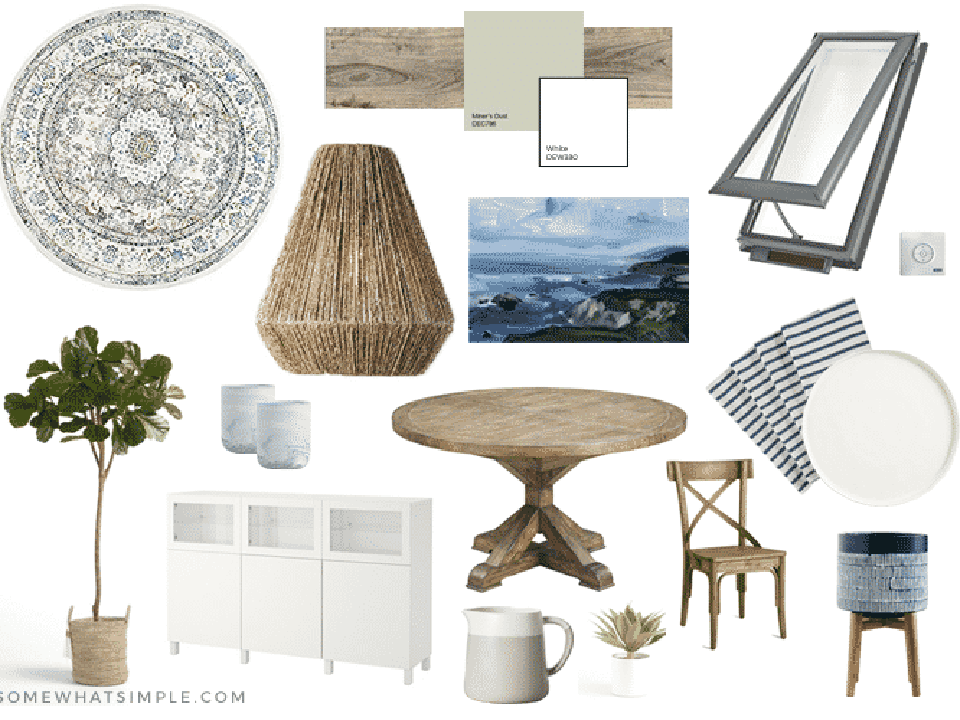 Create a layout

Mood boards can even provide a sense of how the space will look post-renovation, simply by arranging the product photos as they would appear in the room. In this mood board for a living room by HoneybearLane.com, this technique shows the rug in relation to the sofa, pouf, table and plants, while French doors and skylights are positioned as they would be in the actual room.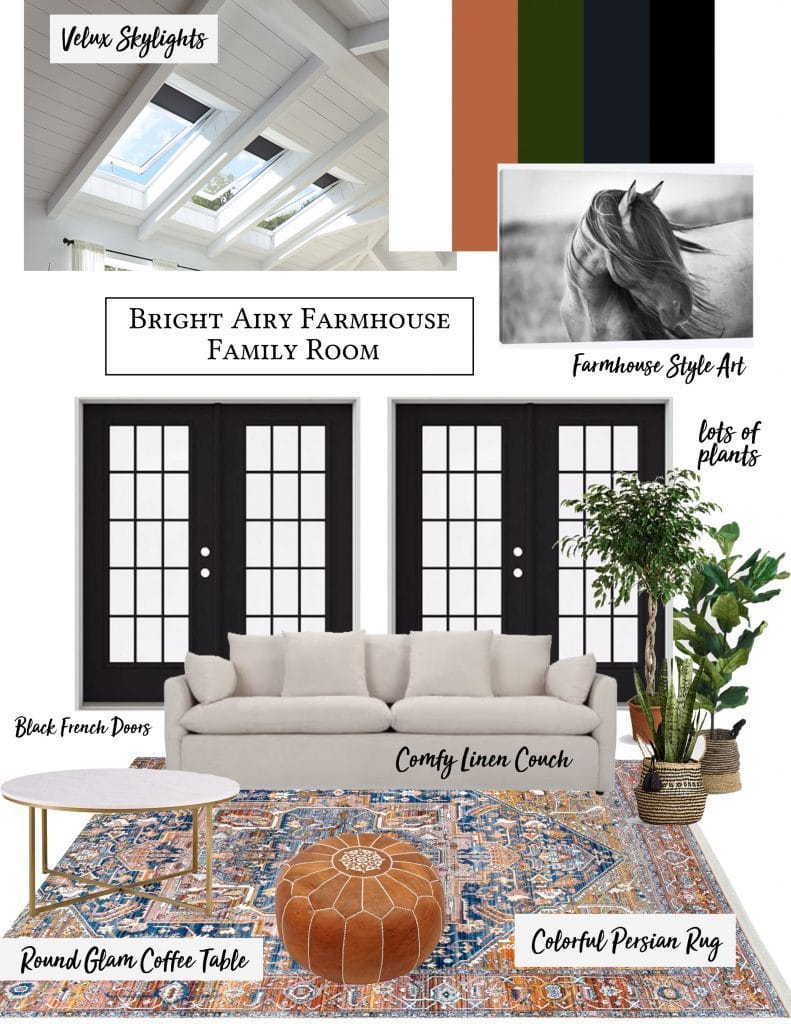 Here's another example of this technique by HeatheredNest.com. She used a photo of a room with VELUX skylights to show the ceiling style and skylight position and overlaid images of a luscious green velvet sofa, fiddle leaf fig, leather pouf, chandelier and wallpaper.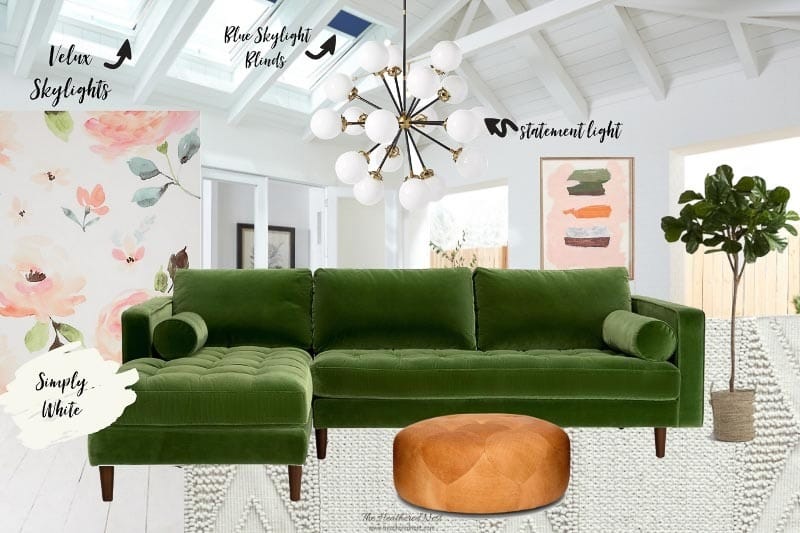 And here's another from AtCharlottesHouse.com that shows her dreaming of a pink and gold mid-century modern room. Check out the pink blinds on the skylights.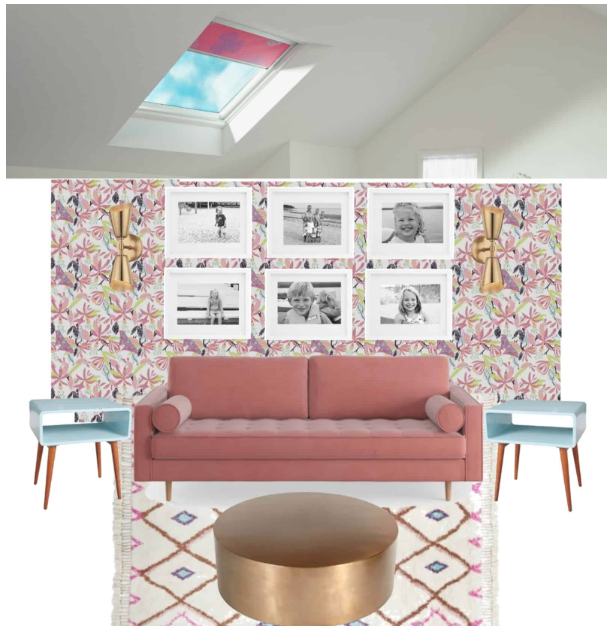 Show whole room inspiration

Another good way to guide your renovation is to create a mood board that includes an image of a room that you find inspiring or whose look you aim to recreate. The mood board below by 11magnolialane.com includes an image of an attic space because the designers created the mood board for a friend whose attic she aimed to remake into a nursery.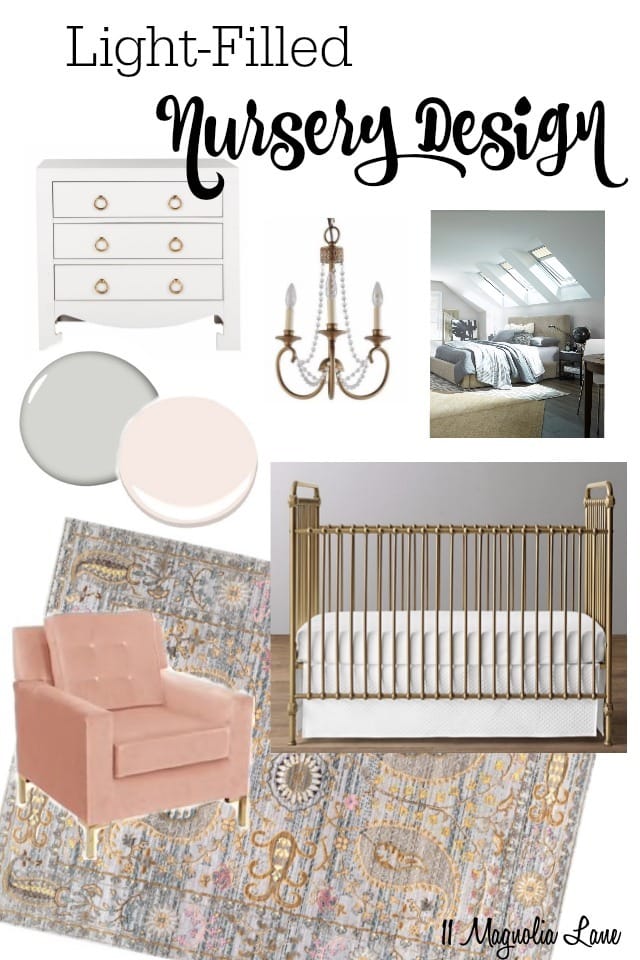 In this mood board by AddisonsWonderland.com, a photo of a living room forms the basis of the design with the products, colors and materials flowing out of the image.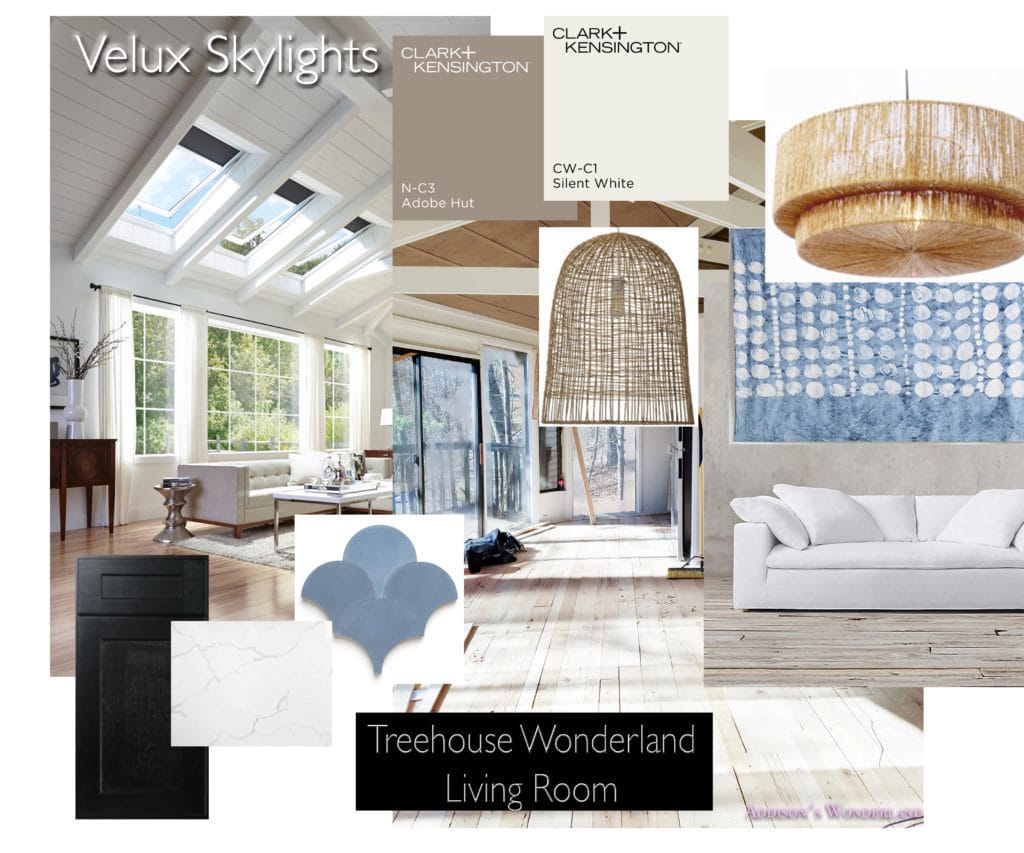 Regardless of your taste or style, a mood board can be a helpful tool in guiding a home renovation project. And as these mood boards demonstrate, natural light and fresh air from skylights is an essential element in making your design dreams come to life.