When interior design and style expert Emily Henderson decided to transform a 1980s ranch house in the Dunthorpe neighborhood outside Portland, Oregon, she knew that natural light would be a key ingredient.
In addition to replacing the home's windows, Henderson also added 13 skylights, strategically placed in the master bedroom, master bathroom, stairwell, kitchen and two small toilet rooms to capture natural light from above throughout the day.
"As a designer, your best friend is natural light," Henderson says, citing three reasons she likes to use natural light from above from skylights to complement light coming in through vertical windows.
1. Creates ambiance – Because skylights are installed in the roof, the quality of the natural light they bring in is softer and ambient. It fills spaces with an overall feeling of light and airiness. For example, even small powder rooms like this one on the Portland home's second floor feel larger, thanks to natural light from a skylight.
2. Showcases materials – Natural light from above brings out the best in materials such as stone countertops, painted cabinets and wood flooring and makes them feel richer. In the Portland house kitchen, natural light from a skylight heightens the contrast between the painted green cabinetry and the marble countertops, while also highlighting the subtle green in the marble's veining.
3. Creates a happy feeling – Lighter, brighter spaces feel happier. And because overhead natural light from skylights changes throughout the day as the sun moves across the sky, it creates dynamic rhythm spaces. The stairwell in the Portland home is a good example of dynamic natural light because the skylights are off-set on opposing north and south roof planes combining diffused light from the north-facing skylight with more direct light from the south-facing skylight.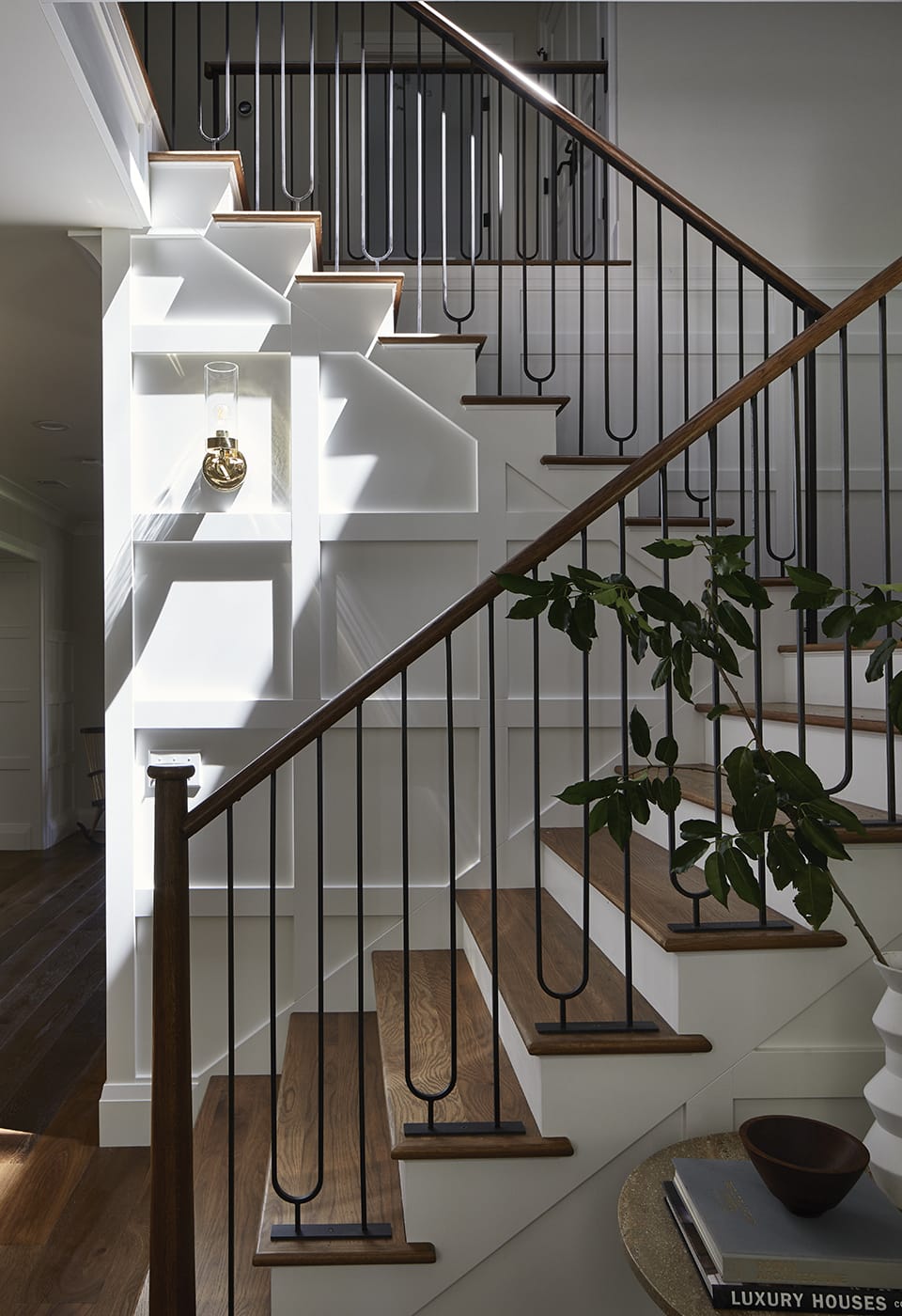 Ready to add natural light from above to your home? Find an installer in your area.