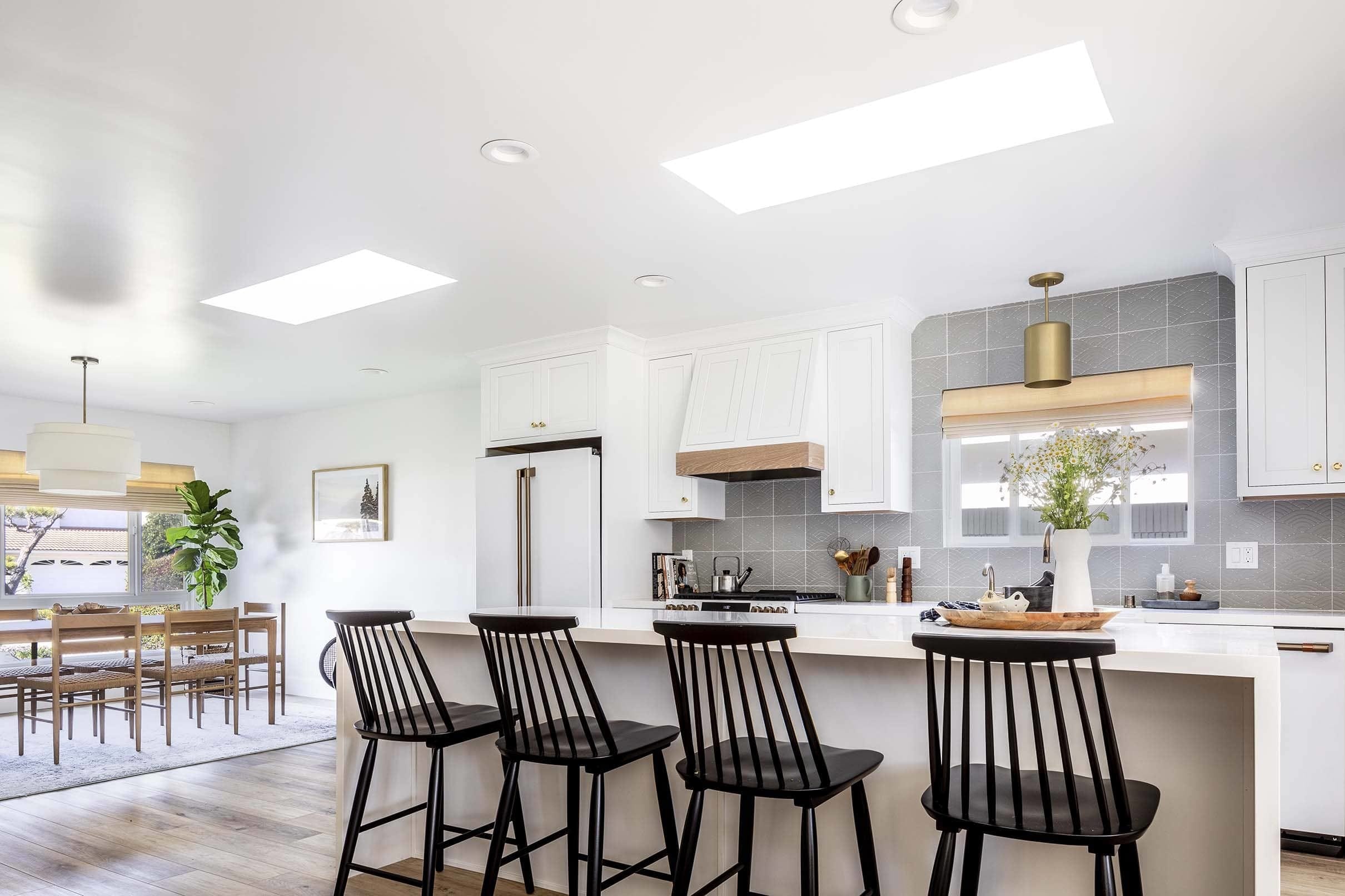 It's no wonder the Japandi design style is trending. The approach combines comfort and functionality, combining everything you need with nothing you don't.
Ideal for creating a calm and simple lifestyle, Japandi brings together Scandinavian functionality and Japanese rustic minimalism, according to Leni Calas of Ward 5 Design.
What's included in Japandi design?
Natural materials

Muted colors

Simple, clean lines

Natural light 

Combination of rustic and sleek finishes
Project profile: Japandi kitchen renovation
Anita Yokota is an interior design blogger out of Southern California, who uses her background in psychology to create living environments designed for mental wellbeing. She was tasked by her clients to create a minimalist kitchen with an international flair for their visiting children and grandchildren to gather. Japandi was the perfect design approach.
Before the renovation, the space was segmented with a kitchen counter and cabinets closing off the cooking area from the living space.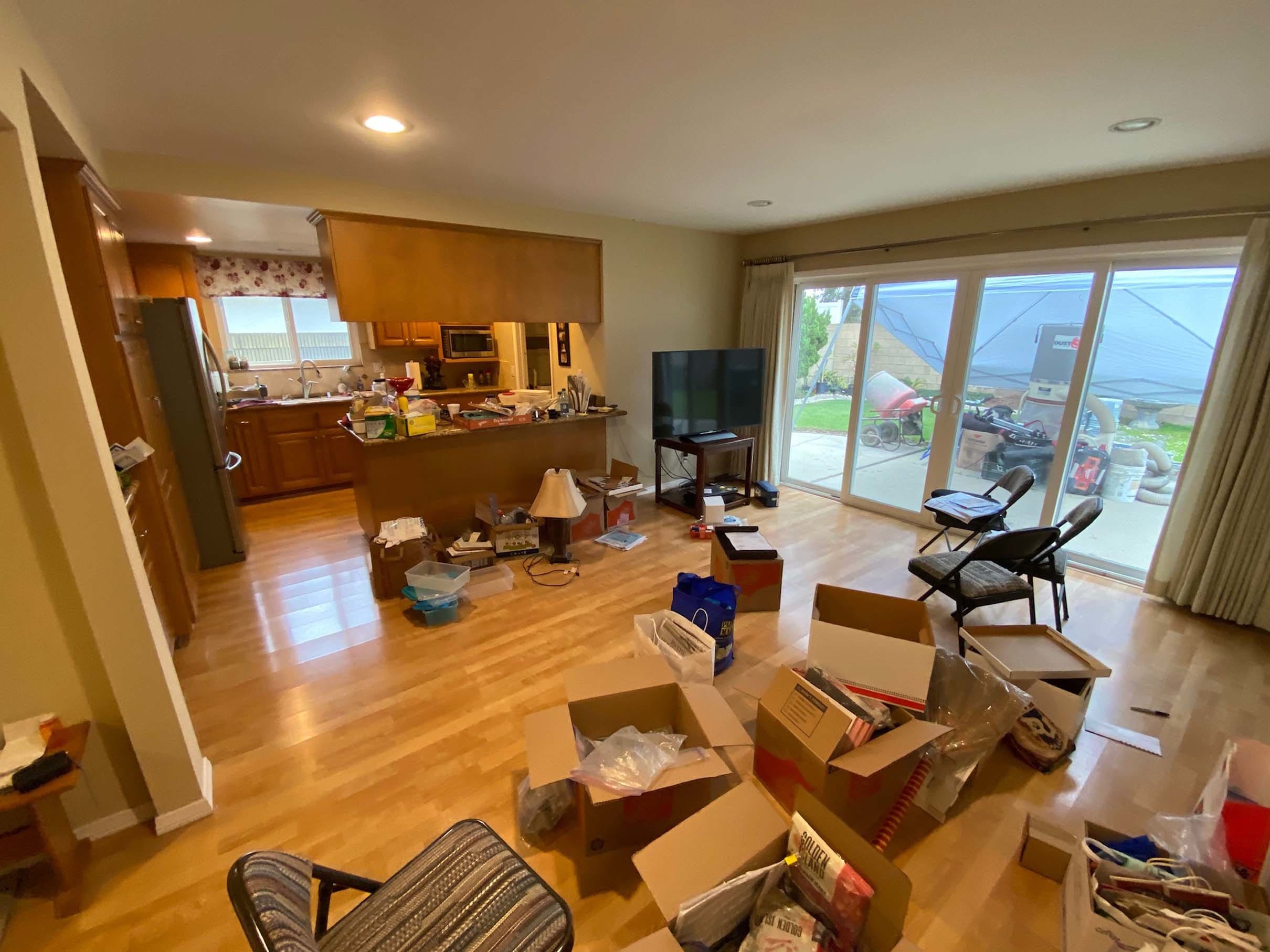 Let's explore how Yokota transformed this space into a happy hub for family gatherings by strategically opening it up and incorporating Japandi design elements.
Add skylights to brighten a deep room
By adding natural light to this long and deep room, Yokota truly transformed the space. Two VELUX No Leak Solar Powered "Fresh Air" Skylights with room darkening blinds bring daylight further into the center of the room, and the skylights' light shafts – the drywall area between the skylight and the ceiling – mirror the simplicity of the lines found in the space below. While many people think they can't add skylights to a flat ceiling, the reality is that the vast majority of flat ceiling rooms are able to accommodate skylights to brighten the room below, just as Yokota did in this kitchen.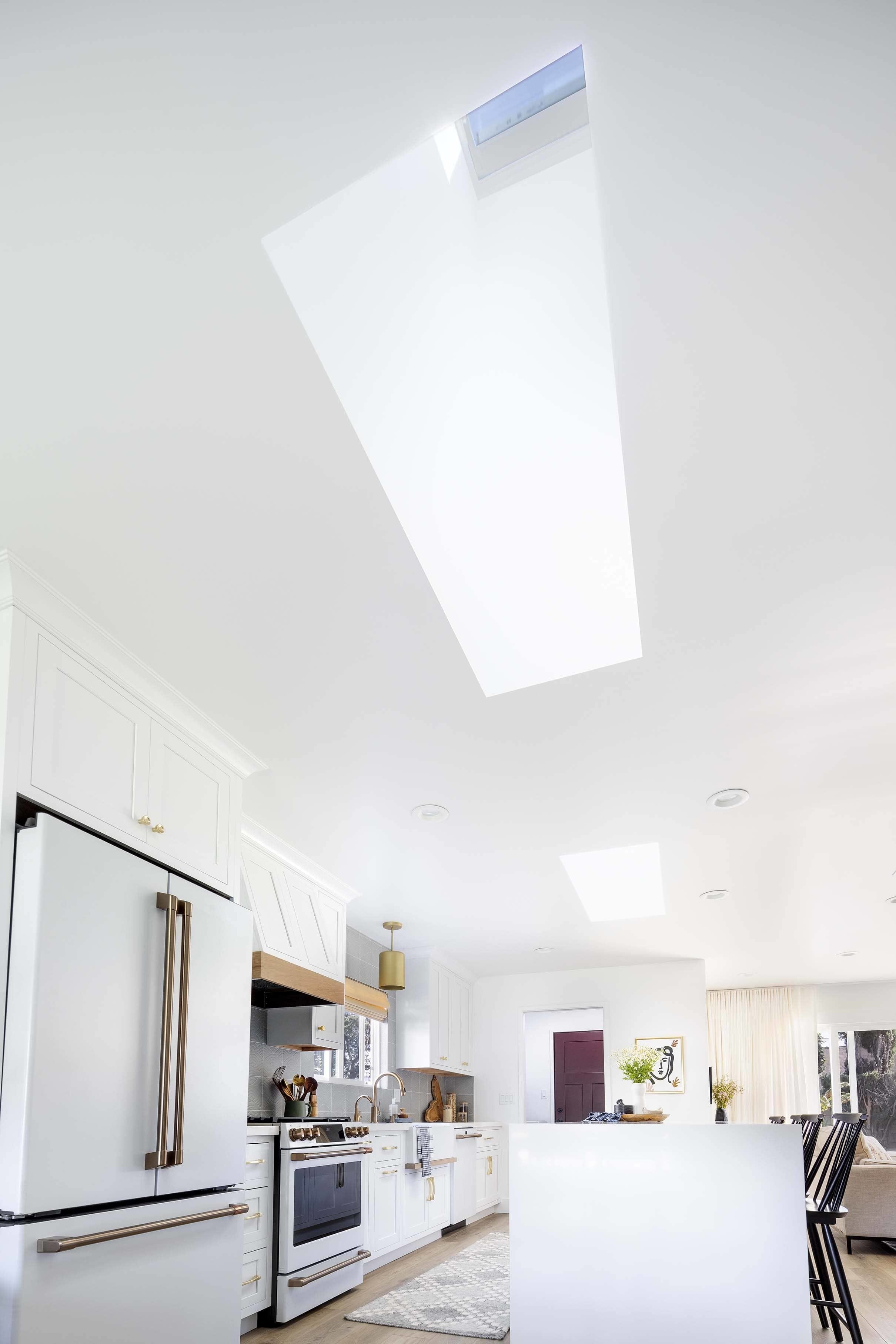 Design for functionality and form
Yokota focused on functionality when it came to the kitchen arrangement, with a central workspace for prep and cooking areas along the wall and a lounging and entertaining space at the island. The waterfall island aligns with one of the skylights to brighten the kitchen's central workspace throughout the day.
In addition to adding natural light, the skylights open to release cooking odors and humid air, helping the indoor air stay cleaner and healthier.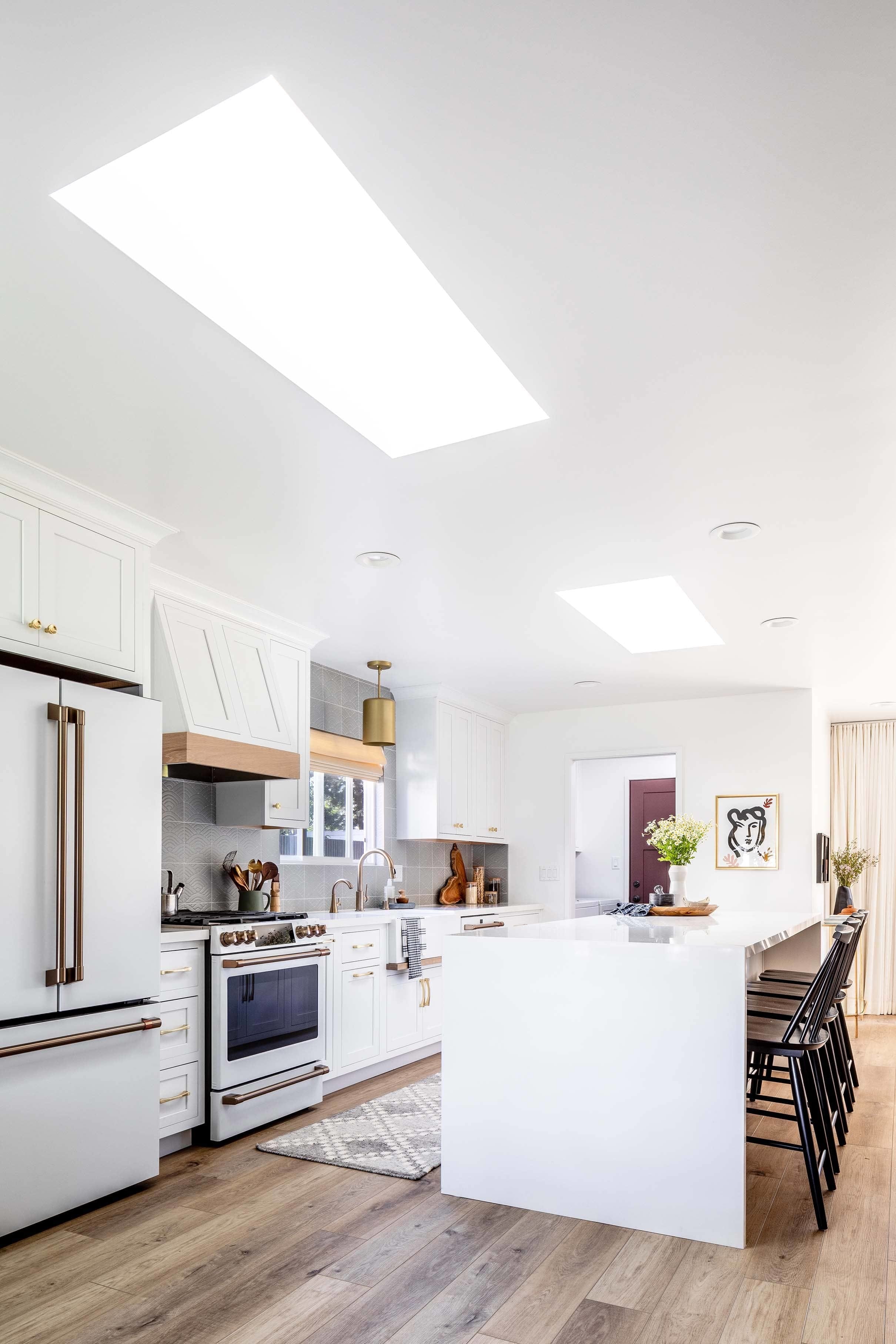 Create a neutral palette
Following the simple Japandi design approach, Yokota chose a neutral palette with modern clean lines keeping the kitchen contemporary and natural. After creating a white background – white walls, white appliances, white cabinets and white countertops – she layered intentional blocks of subtle color into the kitchen. Shaker style counter chairs painted black frame the minimal lines of the waterfall island. The gray tile backsplash gives the back wall dimension and features a subtle wave pattern.
Burnished gold accents are just the pop of color needed to add some pizazz while keeping in line with the neutral décor.