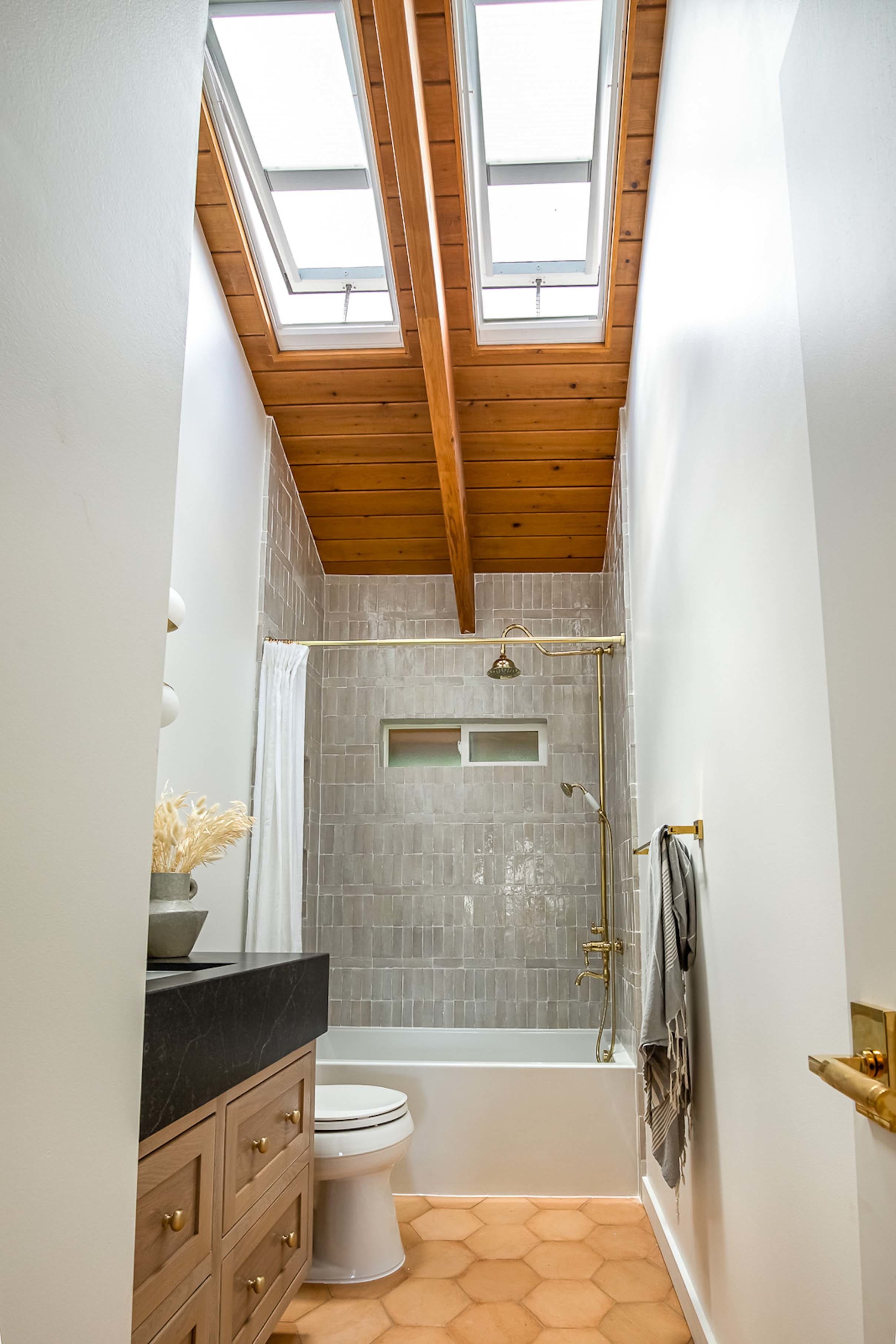 When Oahu-based interior design influencer Sachi Lord decided to renovate her small, main bathroom, she knew she wanted to pull in all of the things she loves about her native Hawaii: beach breezes, nature-inspired colors and sunshine.
Renovating a small bathroom is like solving a puzzle. You have limited space in which to fit the essentials: sink, toilet, shower and/or bathtub. What is the best way to make such a small room feel bigger without knocking down walls?
Lord's husband suggested they remove the drop ceiling and expose the vaulted wood ceiling above it. And taking a cue from their recent kitchen renovation, they decided only skylights could bring the small bathroom to life.
Want more small bathroom inspiration? See how this Denver homeowner took her small hallway bathroom from dark and musty, to bright and welcoming.
Lord, who describes her style as California casual with a Scandinavian twist, made three intentional decisions to give her small bathroom renovation a wow factor.
Add skylights to make a small bathroom feel grand.
Once the couple uncovered the natural wood ceiling, Lord instantly knew that natural light and fresh air from skylights would infuse the small bathroom with an open ambiance they desired. Compare the pre-renovation photo below with the look after the skylights have been added to understand how sunshine from above brings every other design element in the space to life.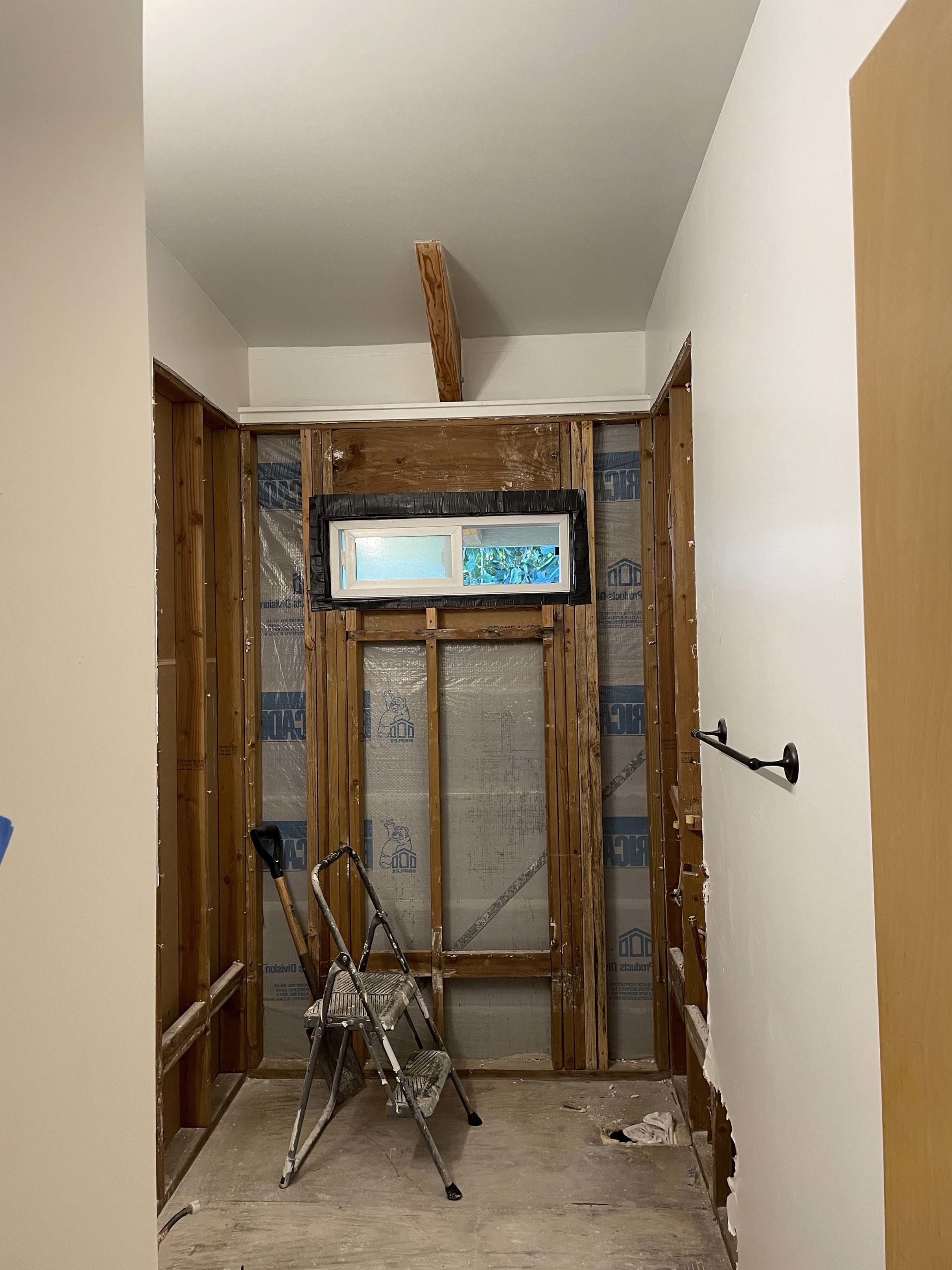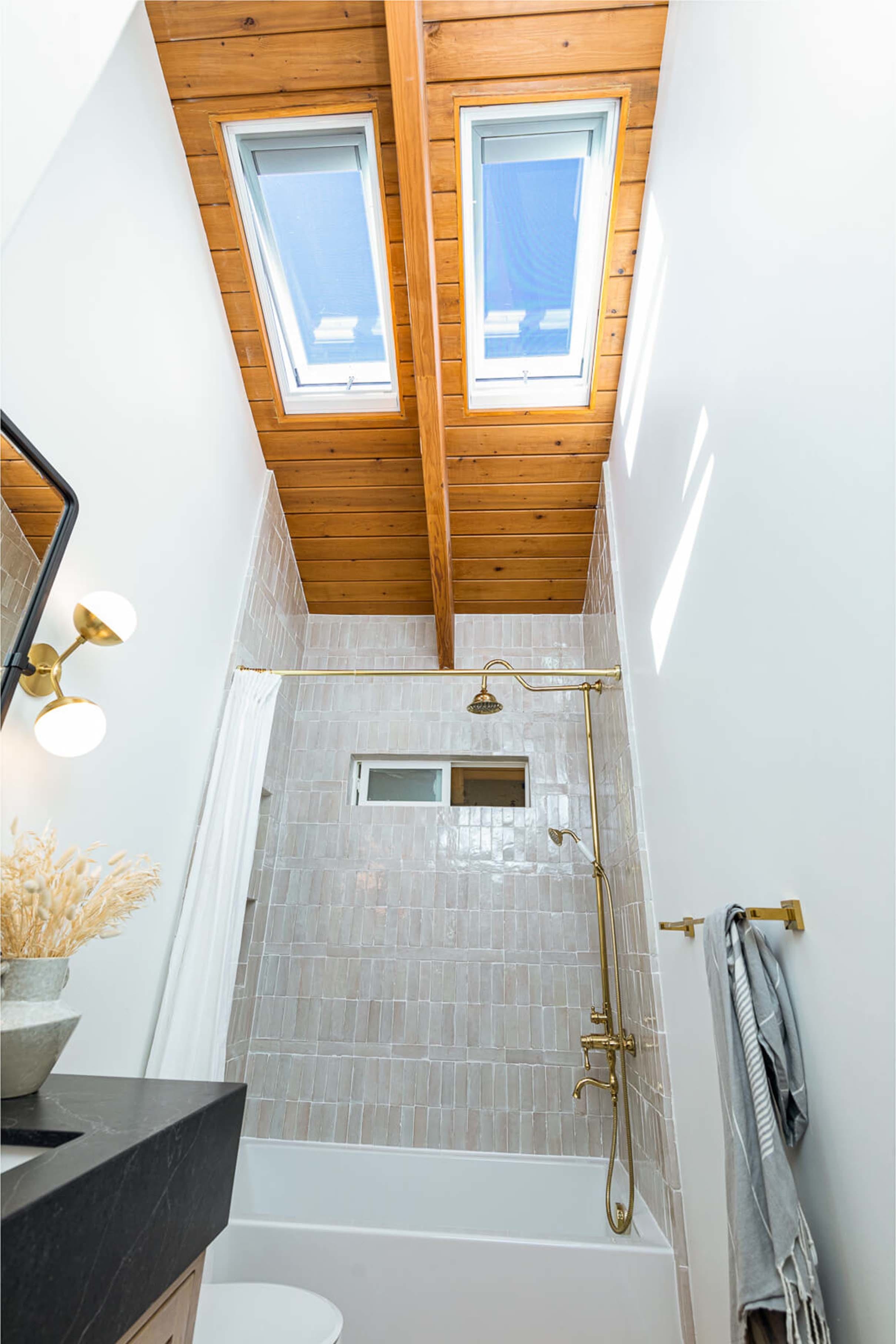 Decorate with a mix of materials
While the bathroom mostly consists of neutral colors, Lord isn't afraid to mix materials. Hexagonal floor tiles in a terra cotta hue play off of the orange tones in the tongue-and-groove ceiling. And the larger floor tiles contrast with the 2x6-inch tile shower surround. The vanity is black quartz and Lord brings in brass accents that glow under the natural light from the skylight.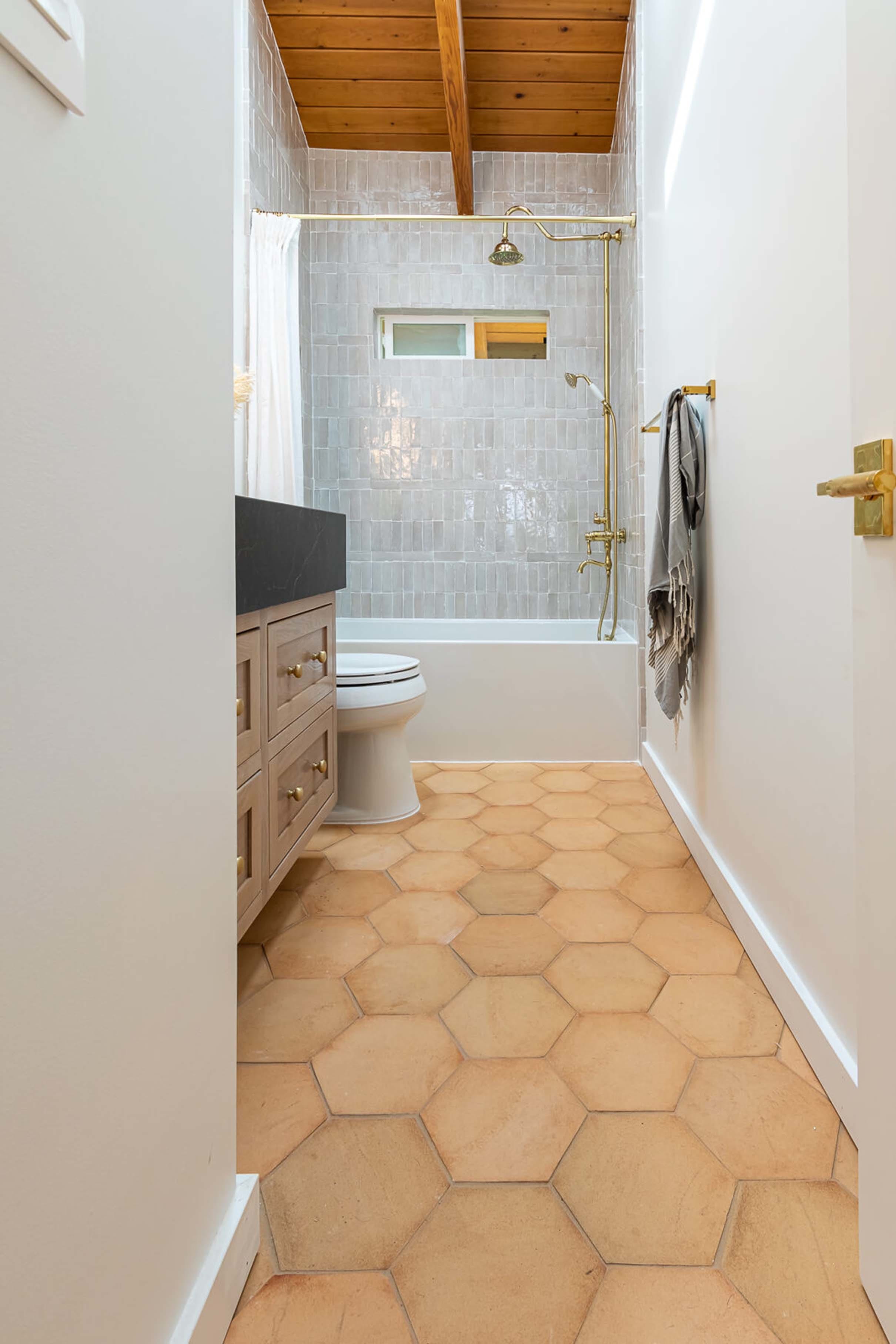 Add texture in unexpected ways
Lord plays with subtle texture in both of her tile picks. Each has color variations combined with surface irregularities that soften what would otherwise be hard surfaces. Even her vanity, made of black quartz with an 8-inch apron, features a light grey vein that gives the vanity top visual variation.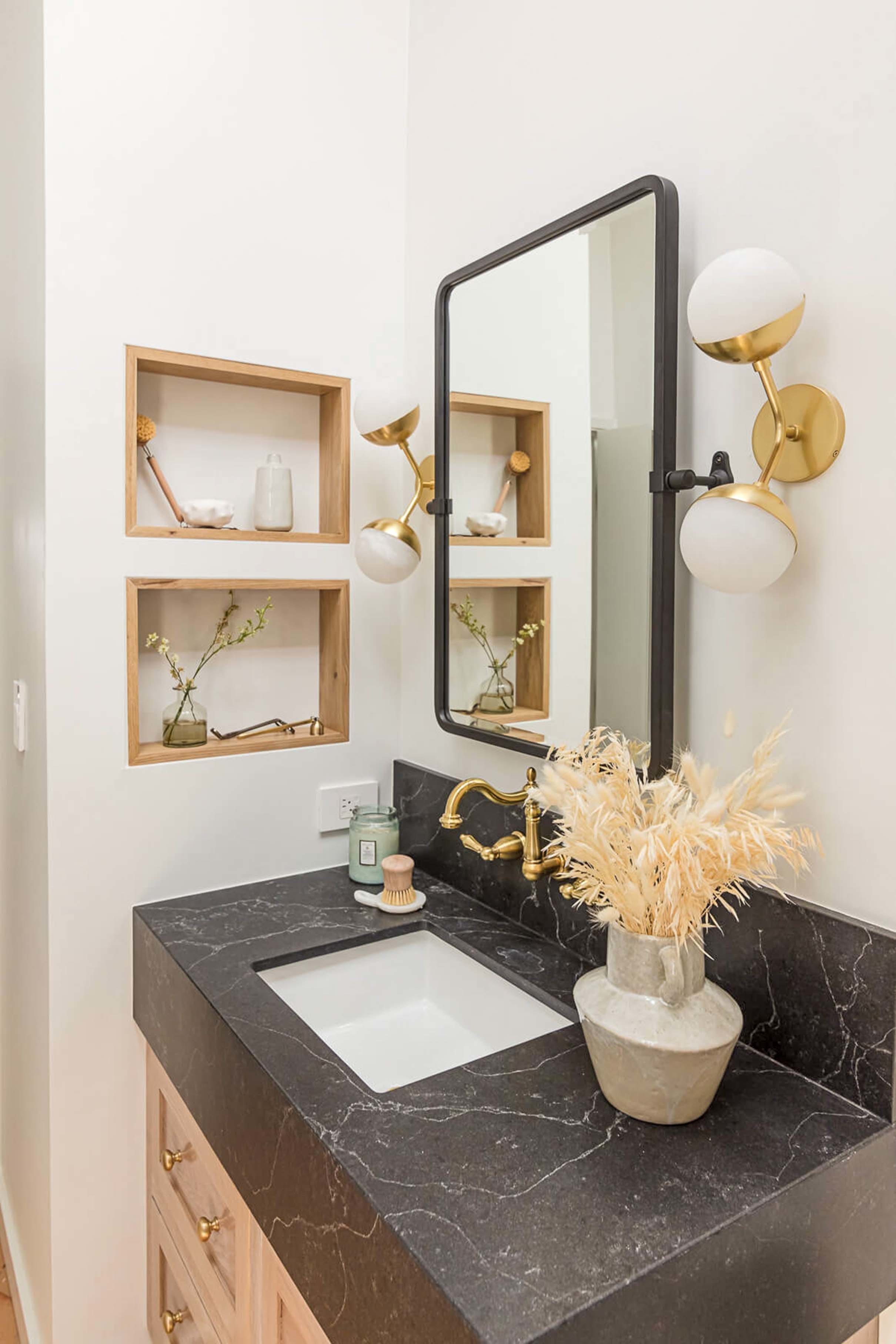 Find out how skylights can take your small bathroom renovation to a whole new level by scheduling a virtual consultation today!