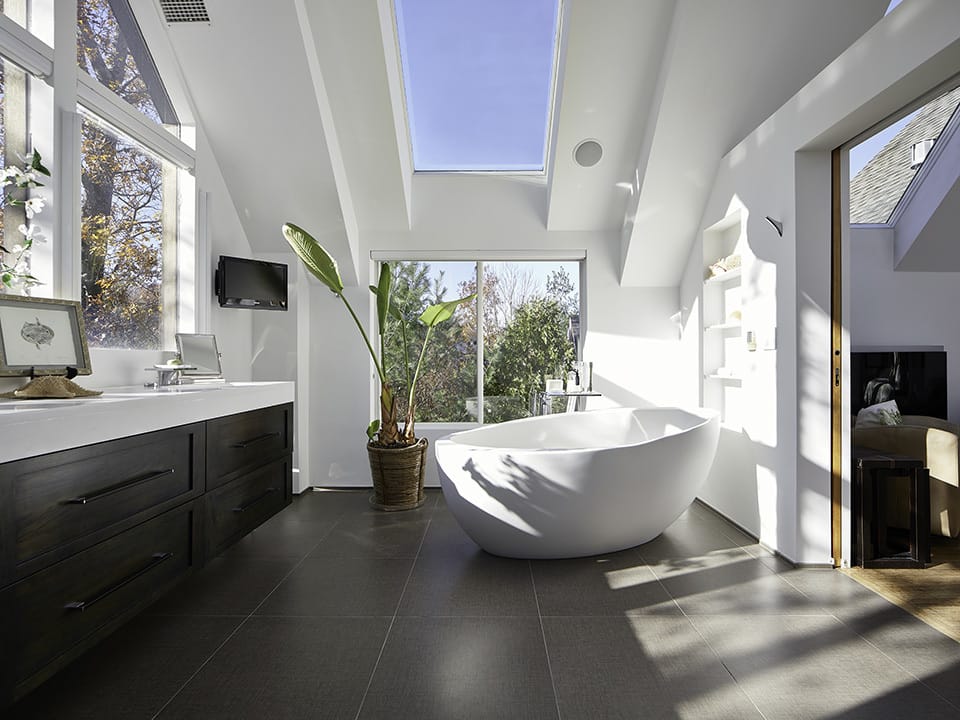 With so much of our time spent indoors – 90% on average each day – it can be easy to lose connection with visual cues that create the rhythm of our days and seasons.

A study, commissioned by the VELUX Group and published by RAND Europe, finds emerging evidence for a positive association between nature and mental health. The independent scoping review identified several qualitative studies that find a positive association between people's exposure to nature and their mental health, such as their perceived stress state. Restorative environment research studies have also documented how being in nature or exposed to nature can increase wellbeing.
Our homes don't have to be barrier between us and the natural world. Builders, architects and designers are increasingly employing design solutions that bring the outside in. Take, for instance, architect Jerry Sarno, who is developing a condominium community called Deerpath Farms about an hour west of Boston.
Sarno and his team believe homes should be designed to generate joy and wellbeing in their occupants, and a key ingredient in his designs is natural light. With abundant use of skylights and windows, condos in Deerpath Farms have clear views of trees and sky. Residents get to experience the changing natural light in their homes as the sun traverses the sky. Their views also differ with the seasons as tree leaves change color, fall away and regrow with the seasons.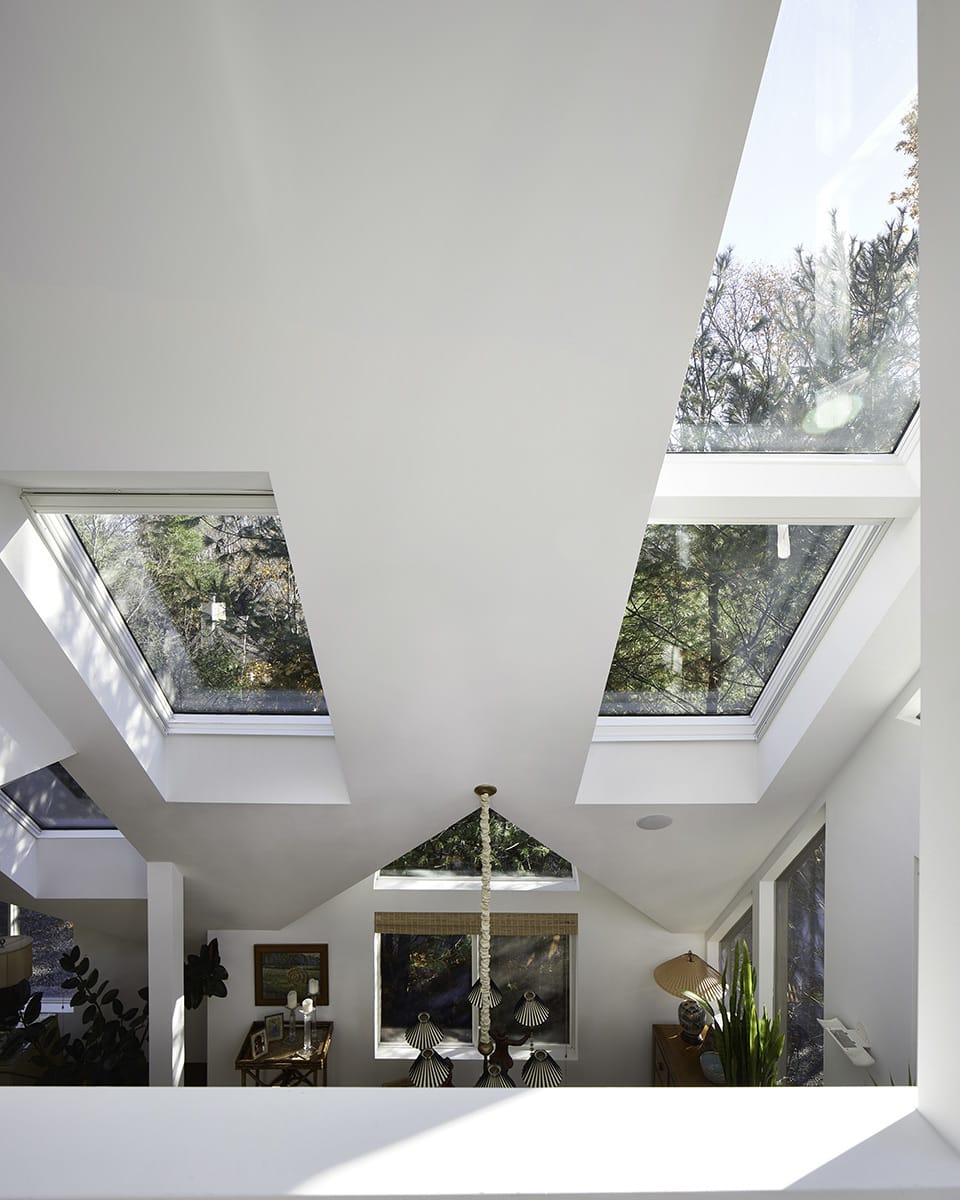 Photo caption: Above, skylights open both floors of this Deerpath Farms home to views of the sky and treetops. Below, an upstairs bedroom has views of surrounding trees and at night allows the homeowners to fall to sleep under the stars.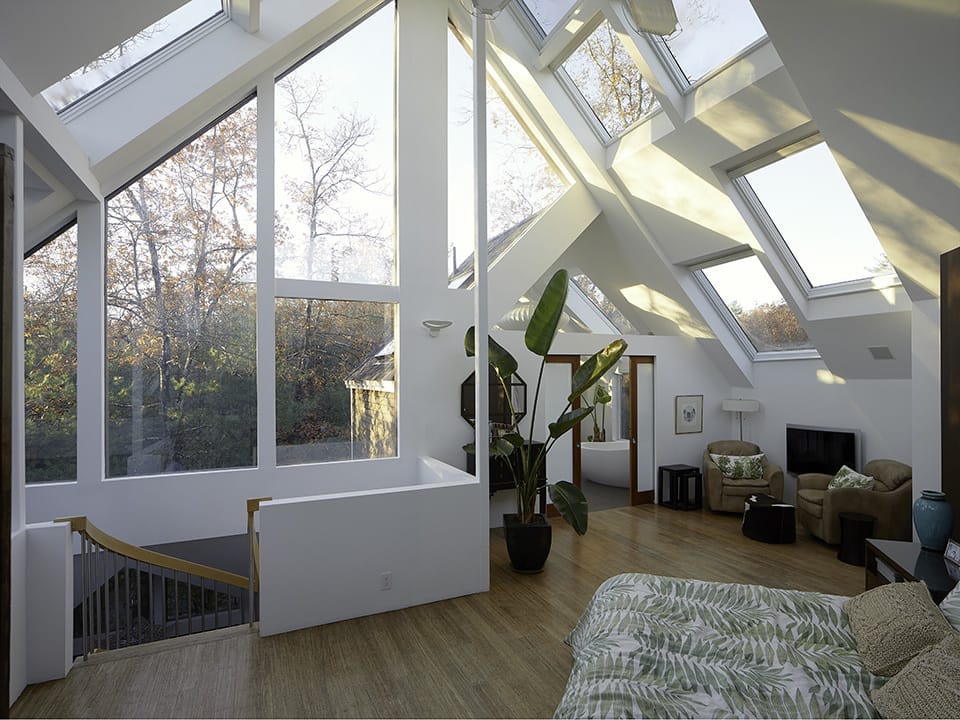 But you don't have to be a Deerpath Farms resident to experience the benefits of natural light and nature views. This technique can easily be applied to any home simply by adding a skylight or two. Consider these options:
A skylight equipped with room darkening blinds in the bedroom not only provides natural light to help keep your circadian rhythms in sync, it also opens your ceiling to night sky views. Download the bedroom design guide.
A bathroom with a skylight that can open brings in an invigorating breeze that also keeps the space clean and dry. Download the bathroom design guide.
Transform a bonus room with skylights that bring in all-day natural light; it could become your favorite reading nook or hobby room. Download the bonus room design guide.
Read more about how to bring the benefits of skylights to any room in your home. Ready to install? Connect with an installer in your area.