If you're thinking of adding skylights to your home, but aren't sure where to place them, take some advice from the 2019 This Old House Idea House in New Canaan, Connecticut. Designers used a variety of VELUX skylight products in the house to brighten rooms, generate indoor air flow and create nature views.

Find inspiration here and then connect with an expert installer who can help you find the best place for skylights in your home.
Help high ceilings soar higher
The house is located in a historic district that required designers to keep the exterior architecture. In the master bathroom, they took advantage of the existing roofline to create a 15-foot vaulted ceiling. They added two VELUX No Leak Solar Powered "Fresh Air" skylights to create the illusion of even more height.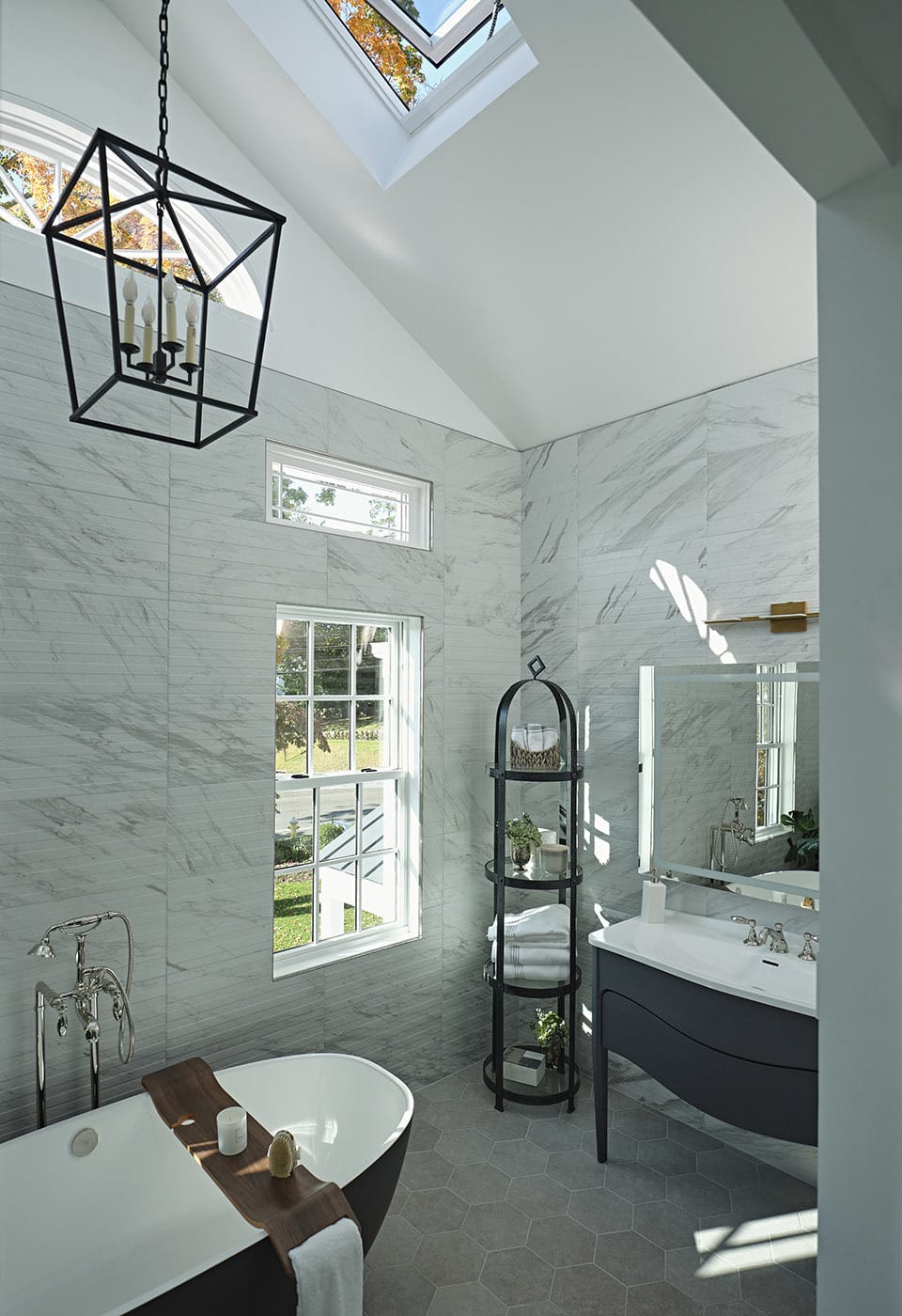 And because the skylights open via remote control, they keep the bathroom fresh and dry.

Make use of every space
Stairwell landings often become forgotten pass-through spaces, but they can be as functional and inspiring as any other room. This Old House designers made the most of the home's back stairwell by transforming it into a homework/crafts area, complete with three adjustable desks.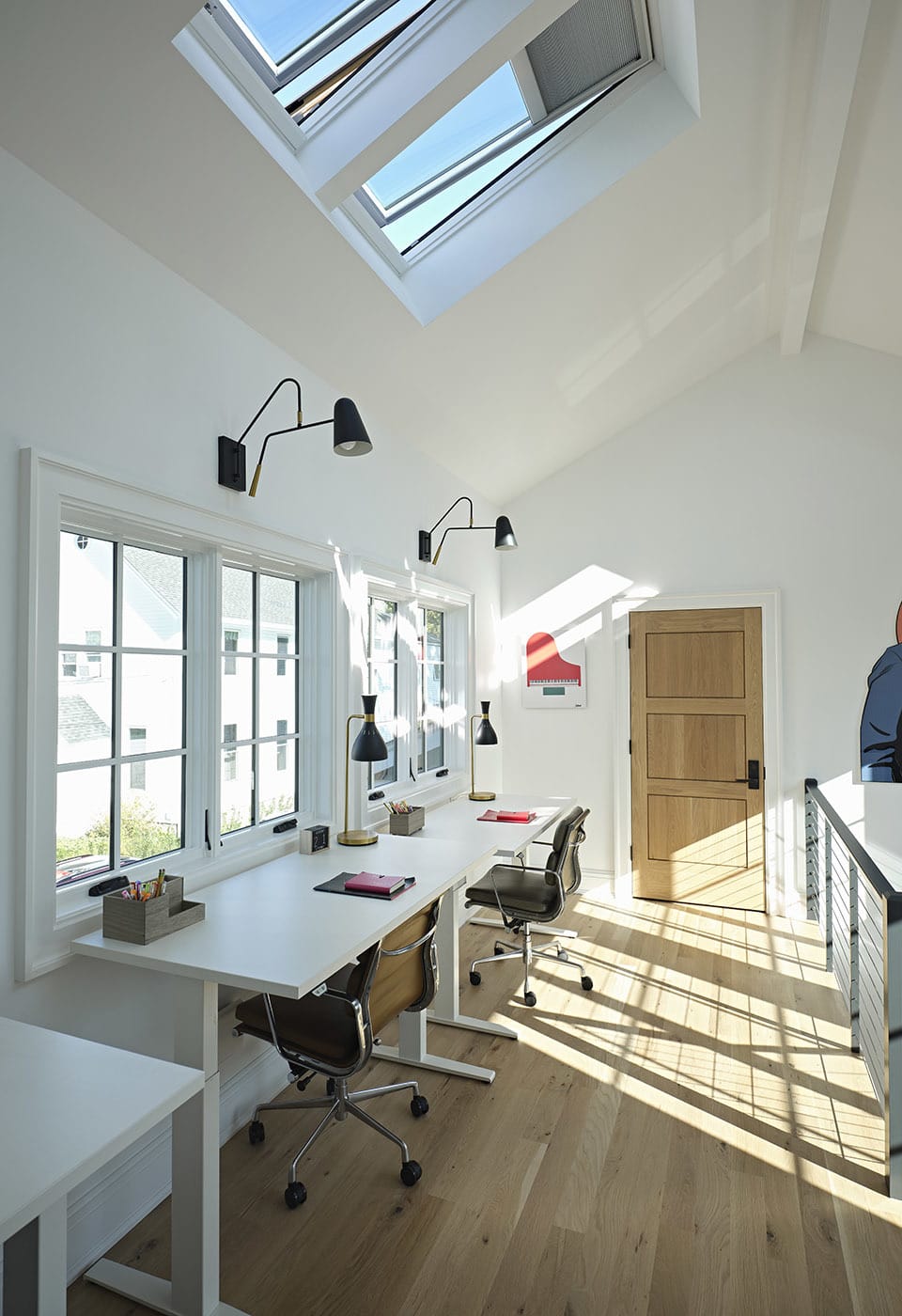 Five solar-powered fresh-air skylights combined with plenty of windows, bathe the landing in natural light. And using these skylights in a stairwell amplifies natural air flow through the entire home when the skylights are open.

Across the stairwell, designers created a navy blue accent wall highlighted by three skylights. Plenty of natural light made it possible to use a dark color on the stairwell wall.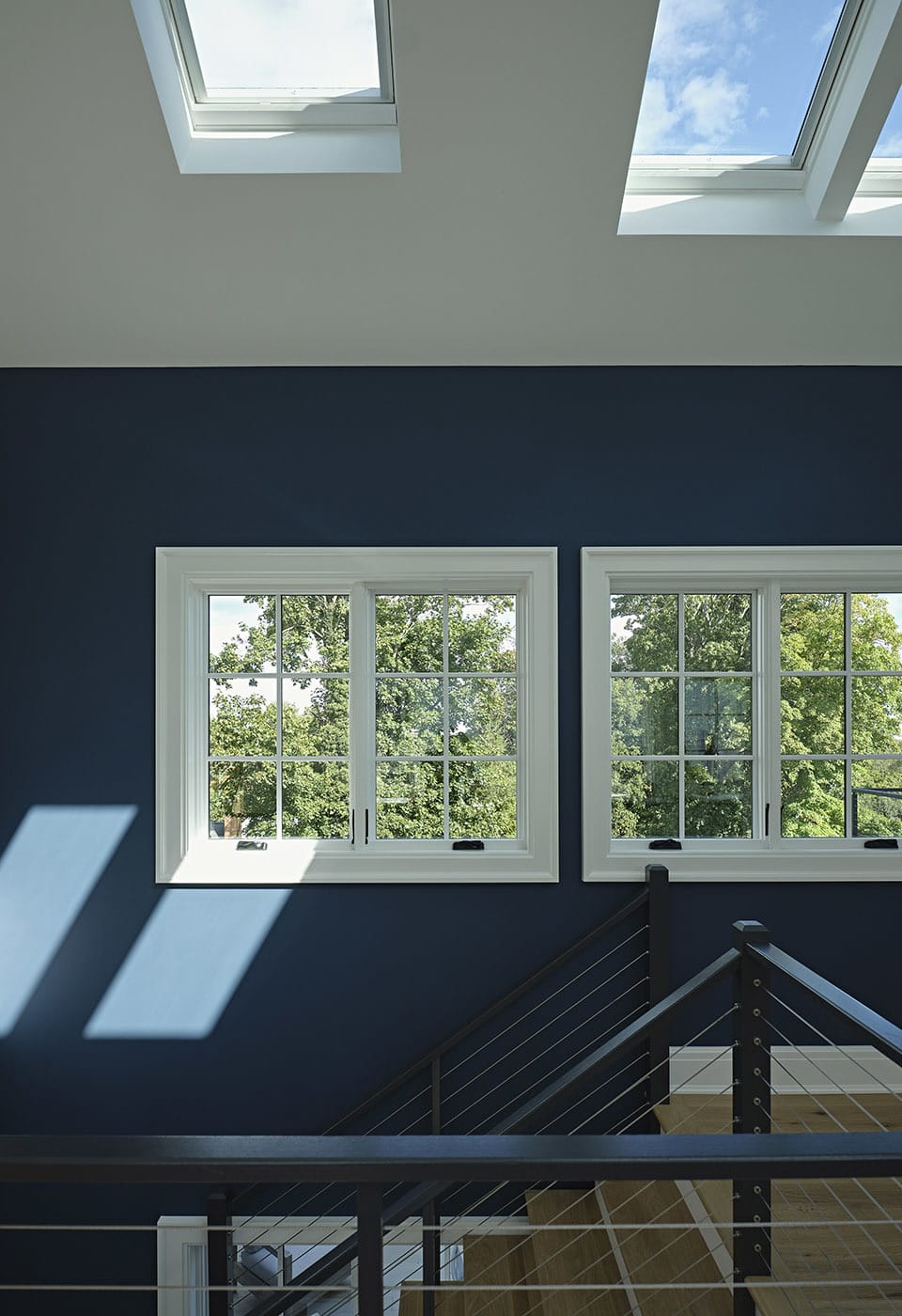 Brighten morning routine spaces

Mornings can be the toughest time of day for some of us, so why not start the day with mood-boosting natural light? The designers installed VELUX Sun Tunnel skylights in the master bedroom closets to fill these small spaces with sunlight.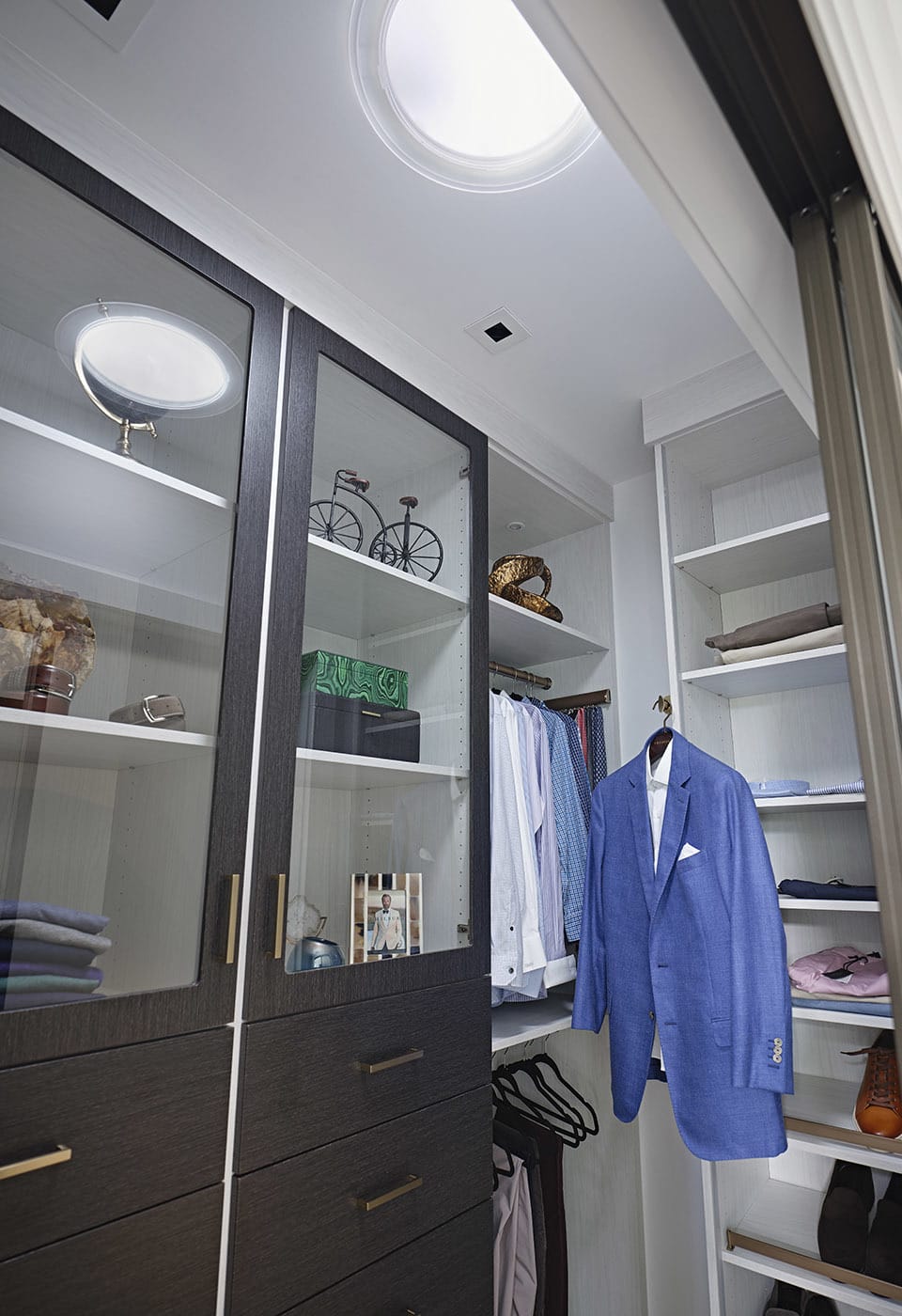 With a lens installed on the roof and a reflective aluminum tunnel running through the attic to a ceiling diffuser, Sun Tunnels direct sunlight right where you need it. Choosing an outfit has never been easier.

Make a statement with natural light
Adding skylights to a stairwell is a good way to create a statement space in your home. This Old House Designers took it to an extreme in the front stairwell by nearly creating a glass roof with three 3-foot by 8-foot VELUX SkyMax skylights, and the effect is stunning.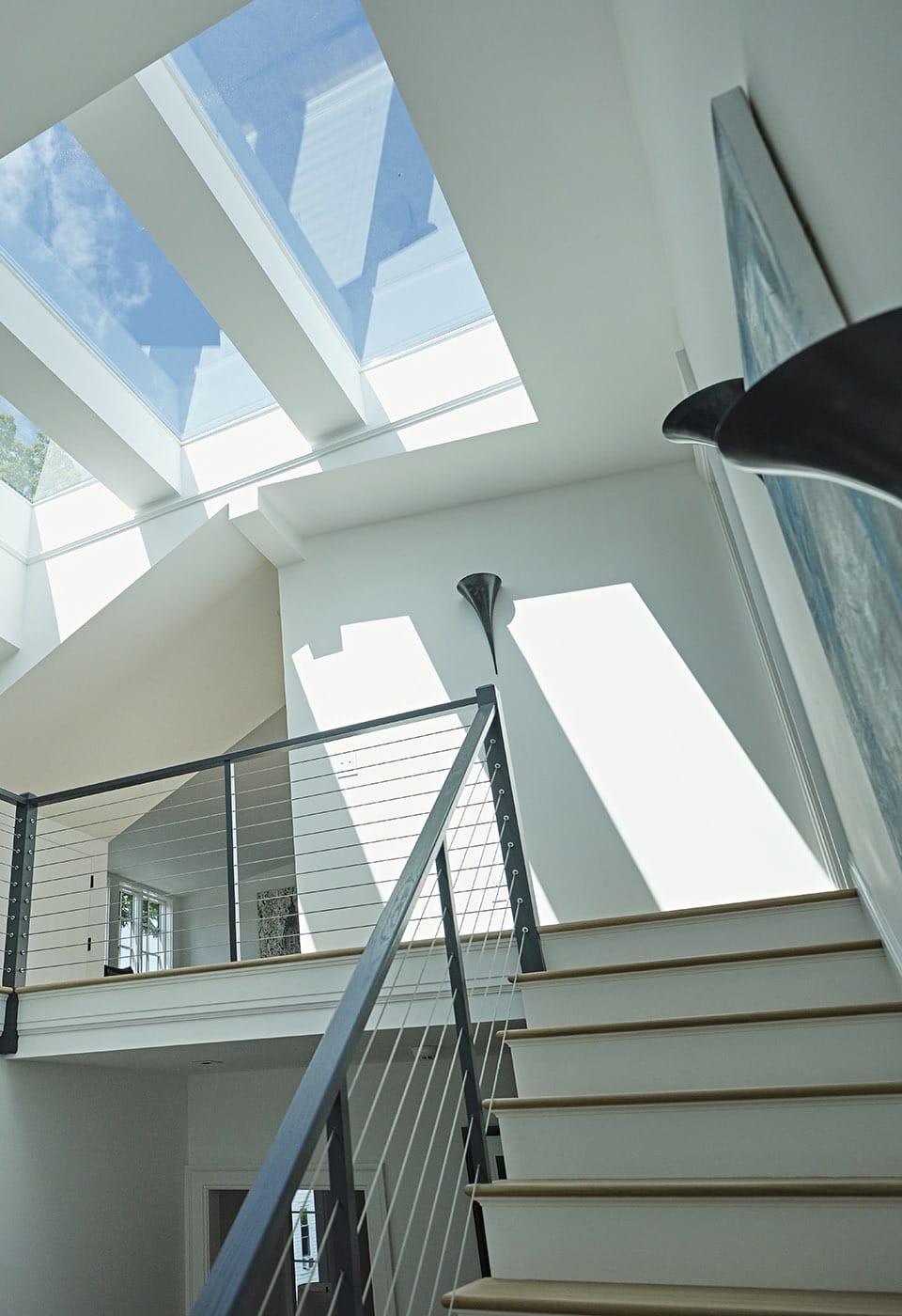 Daylight beautifully highlights artwork on the stairwell's walls and it lights all four floors. The stairwell has an expansive sky view, one of many nature connections the designers used to create moments of calm reflection inside the home.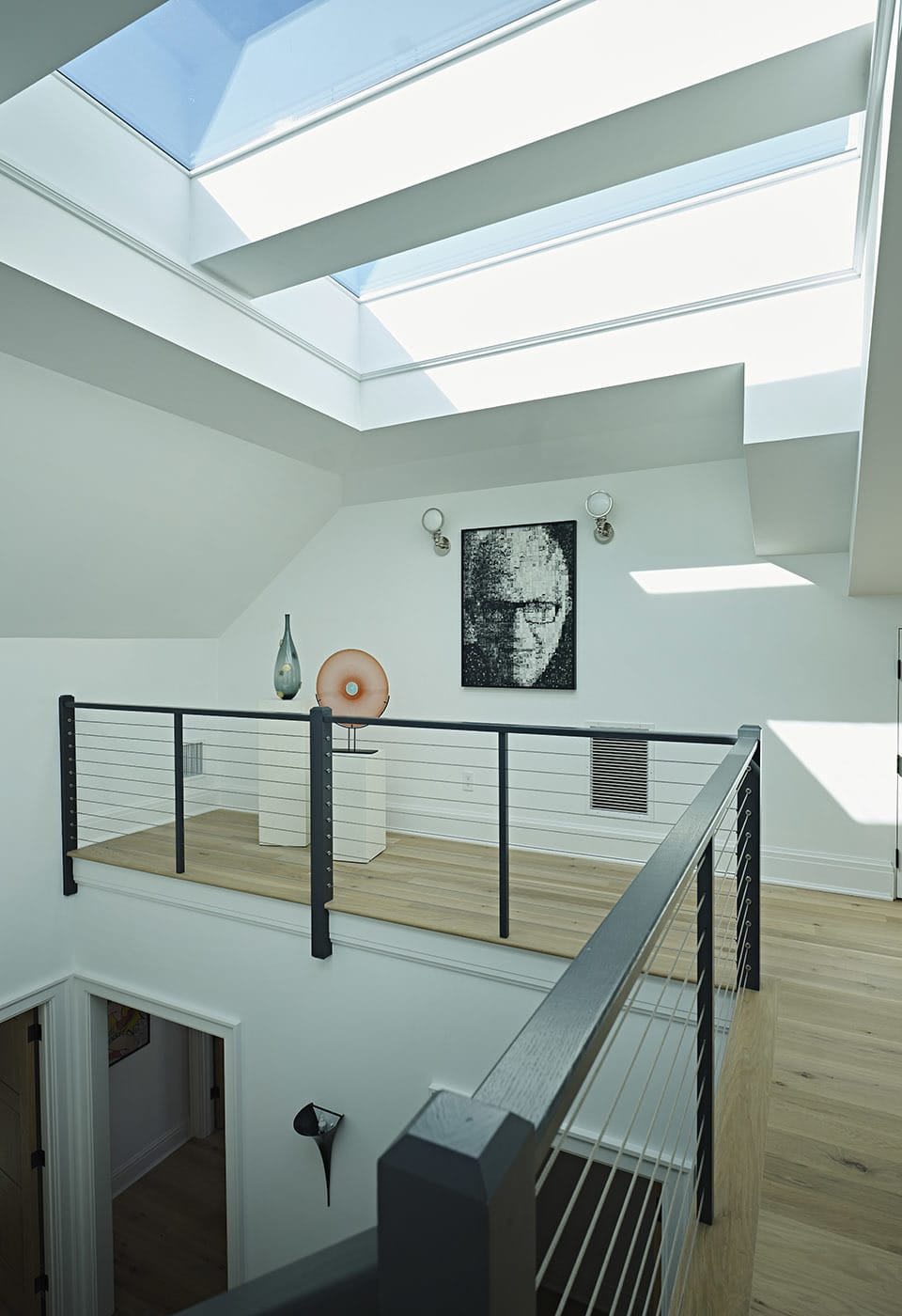 Get an expert's opinion

Inspired by the beautiful spaces above? Schedule a virtual design consultation with VELUX to learn about skylight placement in your home.