VELUX® Daylight Renovation Sweepstakes

Enter to win two skylights + installation

Are you in the mood for a lighter, brighter and fresher home? One lucky winner, like those pictured on the right, will receive two VELUX No Leak Solar Powered "Fresh Air" Skylights with solar-powered blinds (choose from over 75 colors) and have them installed for free.

Imagine a room in your home transformed by natural light and fresh air and then enter today!

The sweepstakes has closed, and we will announce the winner soon. In the meantime, keep exploring all the ways skylights can brighten and refresh rooms in your home.
Imagine your home transformed with natural light and fresh air from VELUX skylights.
The VELUX Solar Powered "Fresh Air" Skylight is refreshingly innovative.
Transform crowded kitchens and tight bathrooms with daylight and fresh air. Watch your space open up while also increasing your home's energy efficiency with Solar Powered "Fresh Air" Skylights.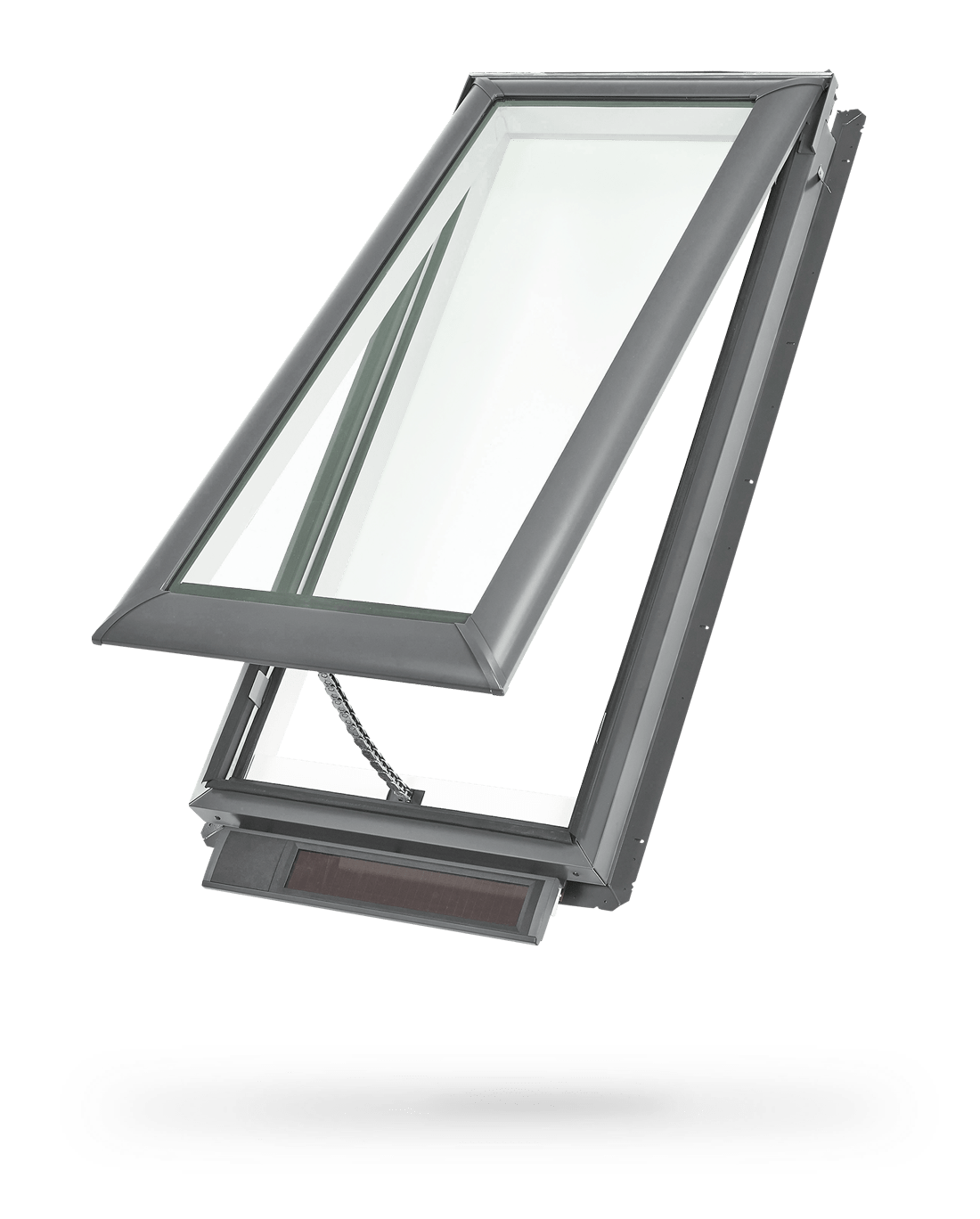 Powered by the Sun

A small solar panel on the exterior of the skylight captures available daylight to open and close the skylight while charging a small, concealed battery even on cloudy days.

Integrated Rain Sensor

With VELUX's integrated rain sensor, the skylight will close automatically at the first sign of inclement weather.

Control with the Touch of Your Finger

The Solar Powered "Fresh Air" Skylight comes with a preprogrammed remote control, which allows you to open or close your skylights at your convenience or at scheduled times of the day.

Skylights Stay Virtually Spotless

Exceptionally smooth Neat® glass disperses water evenly for quick evaporation and reduced water spotting. Enjoy 25% less unwanted outside noise than standard double-pane glass and up to 50% less than a plastic skylight.

The No Leak Promise

VELUX No Leak Skylights carry a 10-year installation warranty, plus 20 years on glass, 10 years on product, and five years on blinds and controls.

Easy Pick&Click™ Blind Installations

A sunscreen accessory tray for standard site-built curbs allows for installation of VELUX Pick&Click Blinds.