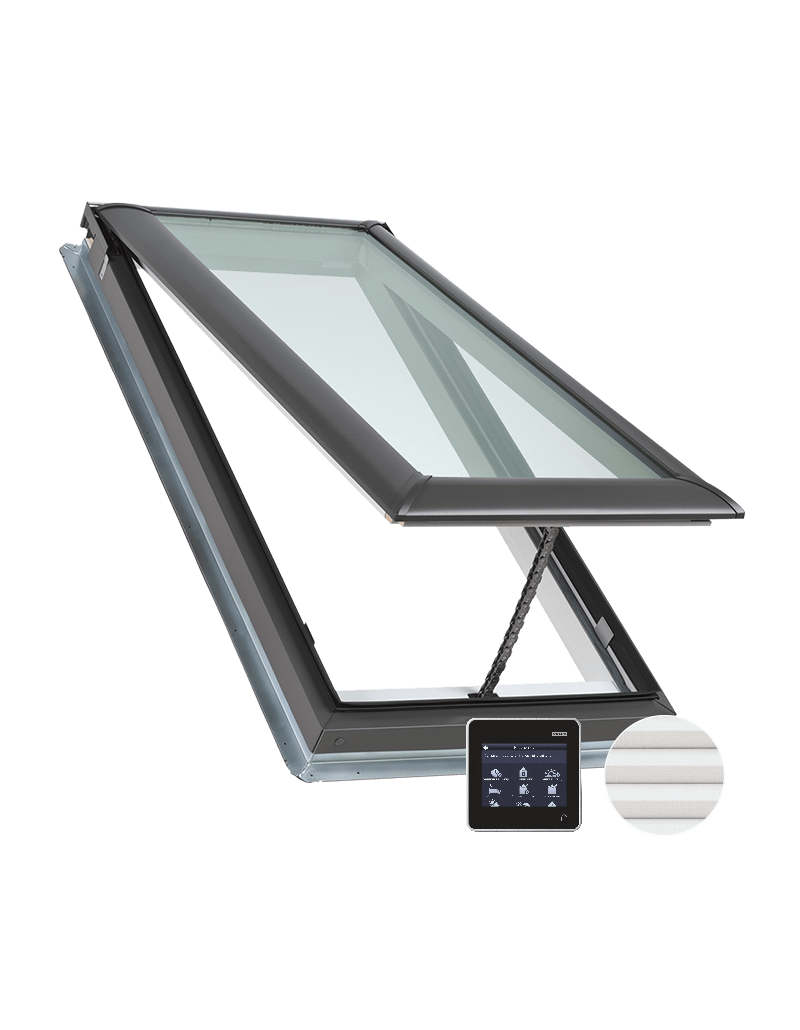 Energy Performance Skylight Models
Energy performance skylight models are a brilliant way to make a home smarter.
With remote control, solar blinds and ENERGY STAR® performance, enjoy a brighter home and lighter energy costs.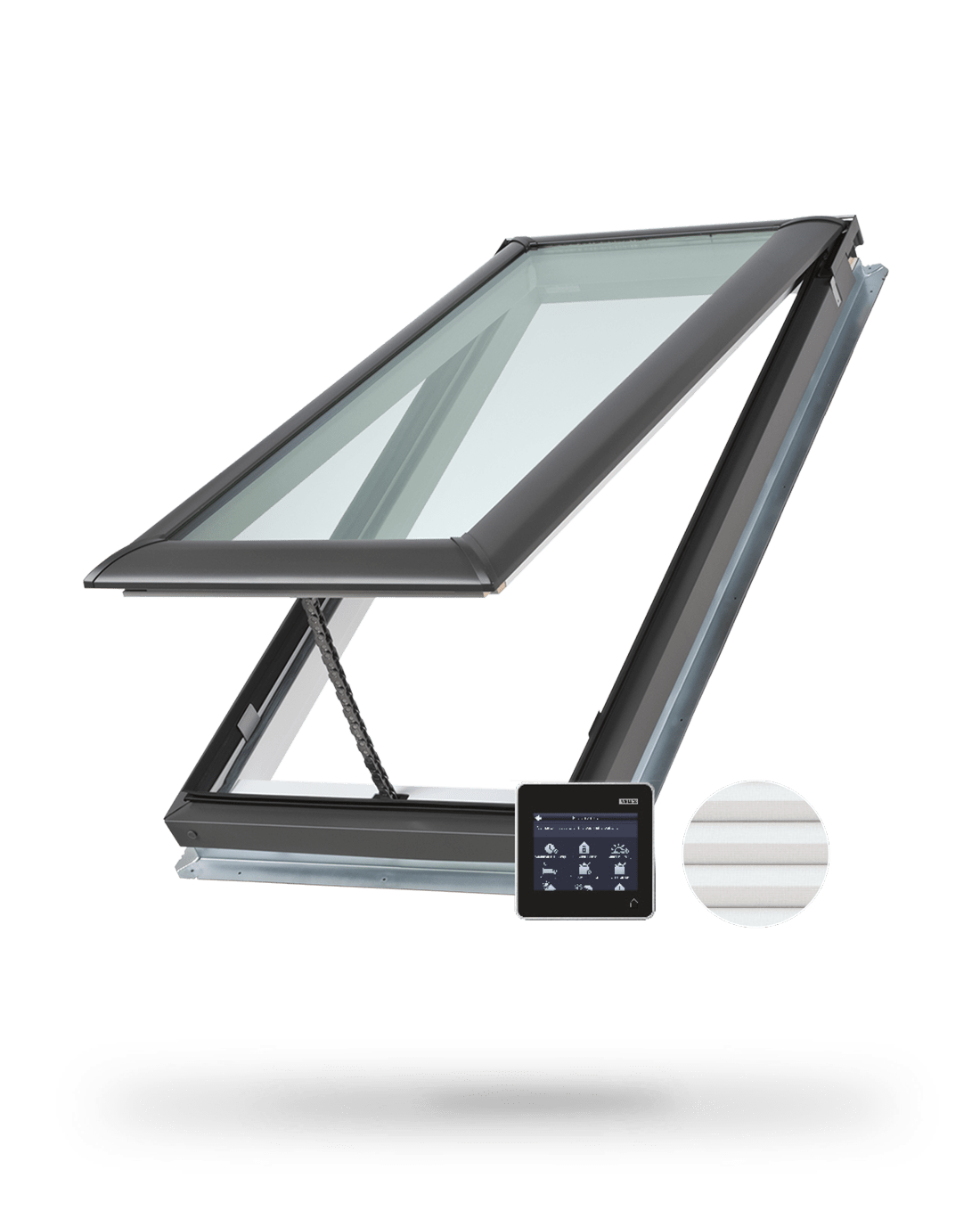 Intelligent Touch Remote Control

A pre-programmed remote control allows you to open and close skylights at your convenience or program them to scheduled times.

Meets ENERGY STAR® Requirements

Triple LoE, dual-sealed, argon-gas-filled glass. Meets ENERGY STAR requirements in all climate zones.

Factory-Installed Solar Blind

Available in five in-stock colors, this solar-powered, double-pleated, room-darkening blind boosts energy performance up to 40 percent.

The No Leak Promise

The No Leak Promise carries a 10-year installation warranty, plus 20 years on glass, 10 years on product and five years on blinds and controls.
Costs vary depending on the number of skylights and your ceiling type.
These price ranges are for installation of a new single skylight, including labor for interior and exterior finish work, and for replacement of an old skylight. Consult an installer to obtain an exact estimate.
Energy Performance Skylight Models

New Skylight

$2,000 - $2,800

Replacement Skylight

$1,100 - $1,500