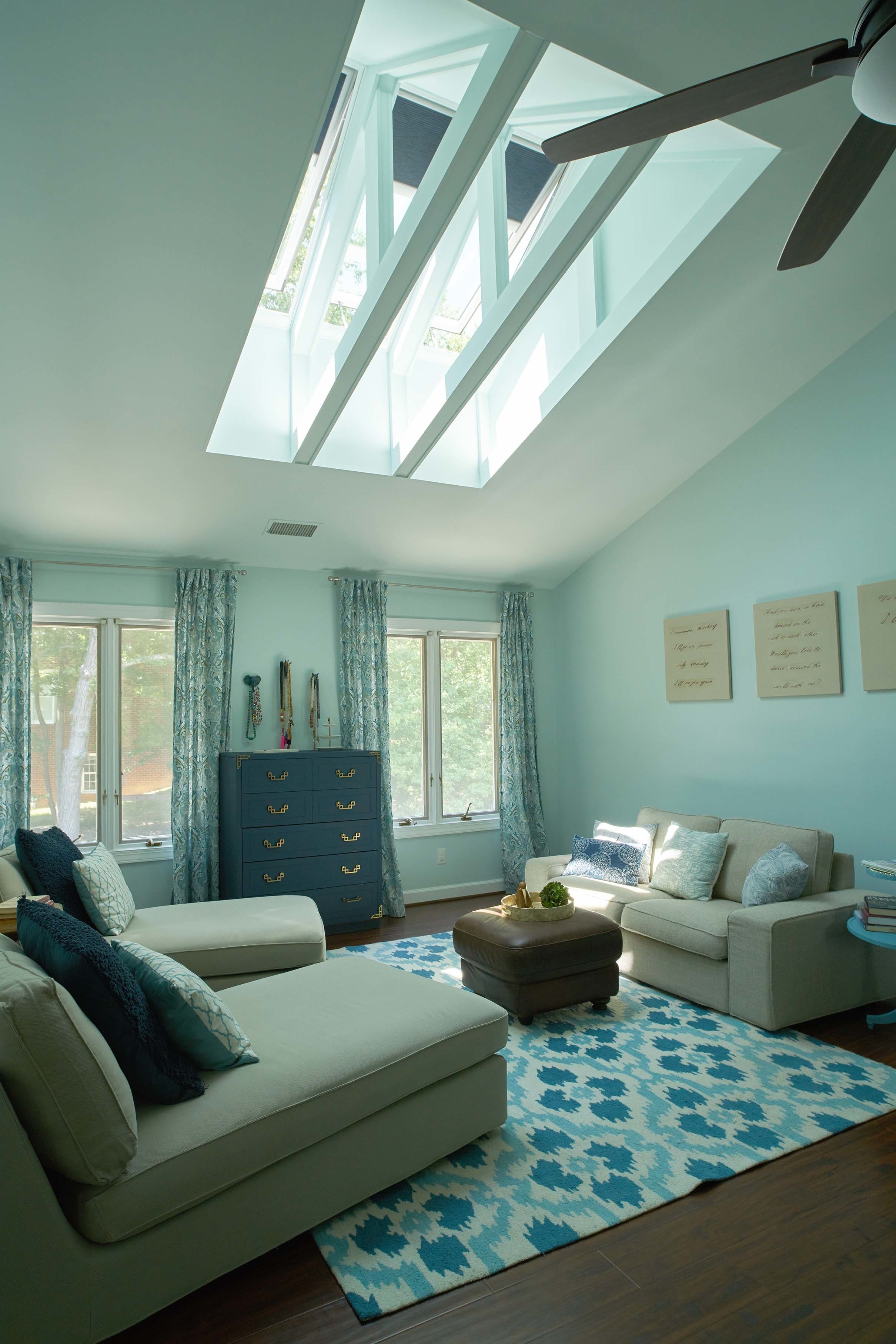 The COVID-19 pandemic has changed the way people view their homes. Homeowners have added home offices, changed their decor and updated spaces to better fit their new way of living. Many people have realized that they need their homes to work harder with flex spaces that can change to fit different activities. A living room should easily morph into a homeschool classroom or a craft room should easily become a guest room or typically unused stairwell landings should be able to handle a work-from-home desk.
Adding natural light and views of nature are priorities for people spending more time inside, and for homeowners with trussed roof homes, adding skylights can pose challenges. A trussed roof, or a truss, is a pre-engineered A-frame structure that offers strong support, and because they can be installed as one piece are therefore widely used in home construction to save time and costs. If your home has a trussed roof, you might be wondering, "Can I add skylights?" The answer is a resounding, "Yes!"
Here are three tips for making the most of skylights in a trussed roof.
Some skylight sizes fit in between trusses.
Skylights bring natural light through the roof, so it reaches deeper into interior spaces and brightens rooms throughout the day. VELUX skylights include sizes designed to fit in between, since trusses shouldn't be cut.
The installation process is actually quite similar to that of a roof without trusses. It's important to work with an installer you trust who has a firm understanding of what to use where and what can — and cannot — be done on a truss. Trussed roofs will limit the width of the skylight, and if a standard size won't fit, custom skylight orders will ensure you have the right fit between each truss.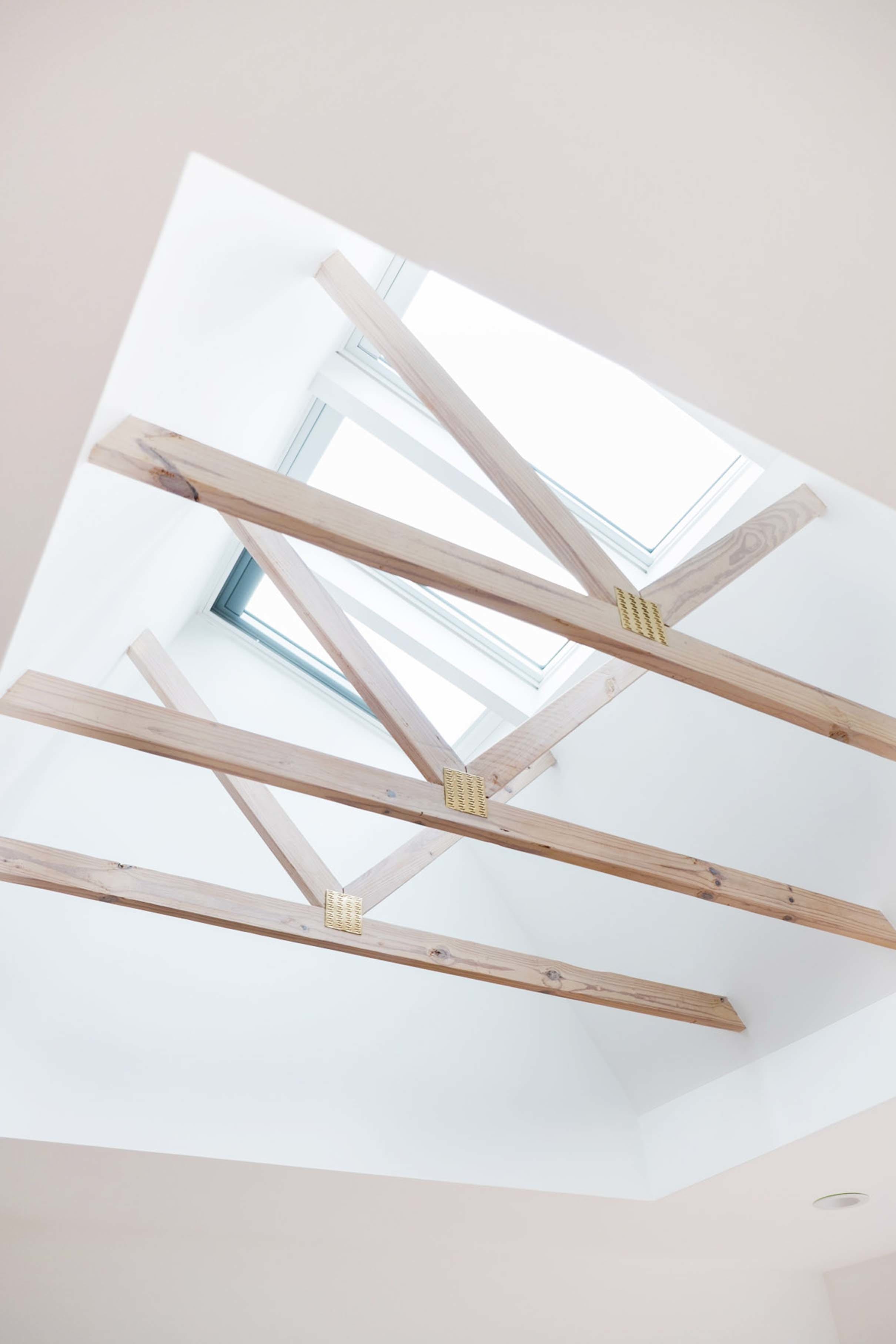 Once your skylights are installed, you can focus on the design features skylights bring to any space. Control the amount of natural light you want with shades—making them a practical addition for a new guest bedroom. Skylights that open also bring in fresh air, refreshing the air inside and ridding the space of pollutants that can build up from everyday living—making them the perfect addition for a home office or playroom. Natural light also allows for more variety when it comes to choosing your design scheme—you won't be limited to just light colors to prevent the space from feeling too small.
Make a statement with exposed trusses.
At first thought, it might feel impossible to make trusses an actual design feature. However, with their geometric design, trusses are an architectural feature that can be made even more beautiful by natural light. Instead of being an obstacle, look at them as an opportunity to wow.
Exposing the trusses allows sunlight coming in through the skylights to flow further into the room, creating a brighter, airier vibe. And once exposed, you can get creative in making your new, sun-lit trusses a true design feature.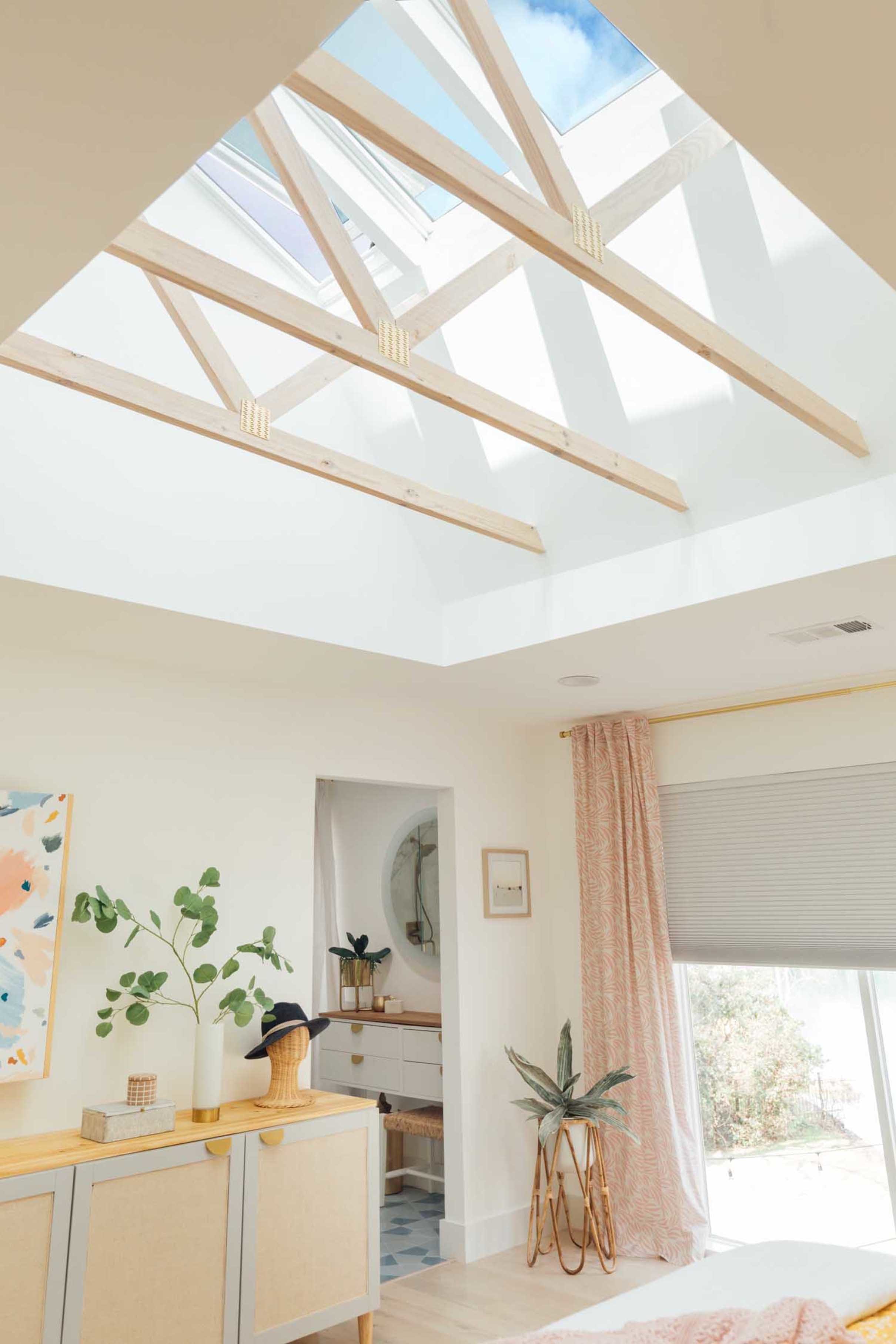 Natural wood is a classic look that will never go out of style, and wooden accents are a great way to add depth and high design to any space. Trusses can be covered in plywood and painted to match the look of a home or covered in stained wood or even reclaimed wood for rustic highlight beams. Make the trusses a focal point by staining or painting them a shade to complement the rest of your space.
The hardware that holds trusses together can add a touch of design. Brackets, webbing and nail plates can serve as a complementing decor accent.
Skylights create opportunities to add a punch of color to your ceiling.
Since you've decided to add skylights, take the opportunity to explore the role color can play on your ceiling. Instead of keeping your beams bare or stained, you could also take them to the other end of the color spectrum.
Maybe you want more than just white. Try a bold color, like blue, black or gray, and paint the ceiling the same color. You know all about accent walls, but have you considered an accent ceiling? Lately, interior designers have been exploring the ceiling, or the fifth wall, as a way to create an unexpected design feature with paint, wallpaper and ornate chandeliers, and skylights are a good way to amp up your fifth wall design. The possibilities are endless to transform your ceiling into a unique focal point.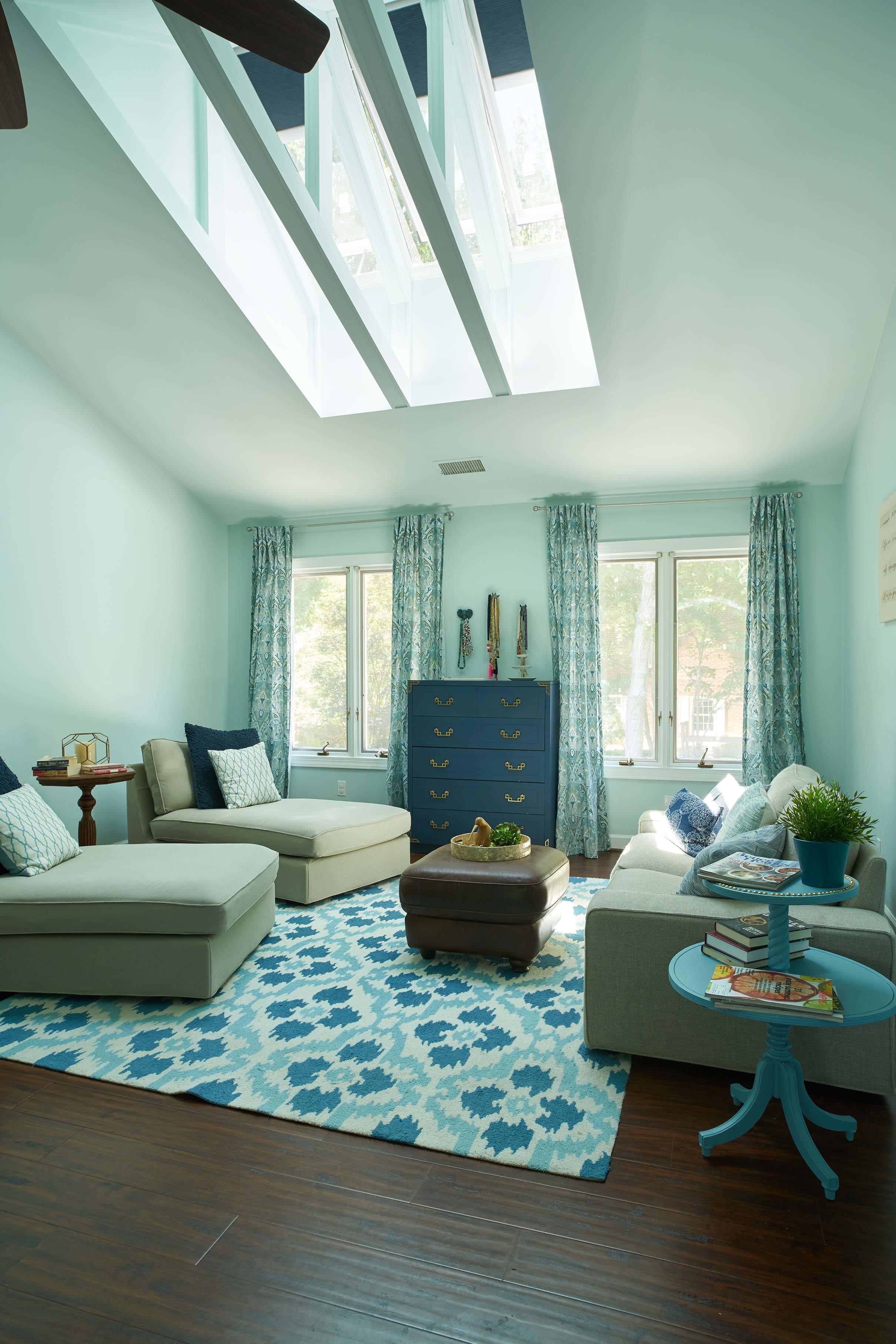 And don't forget, skylight shades come in over 50 colors and patterns that can blend in with your colorful ceiling or serve as a contrast to your design.
Want to learn more about adding skylights to your trussed roof? Schedule a virtual consultation today!