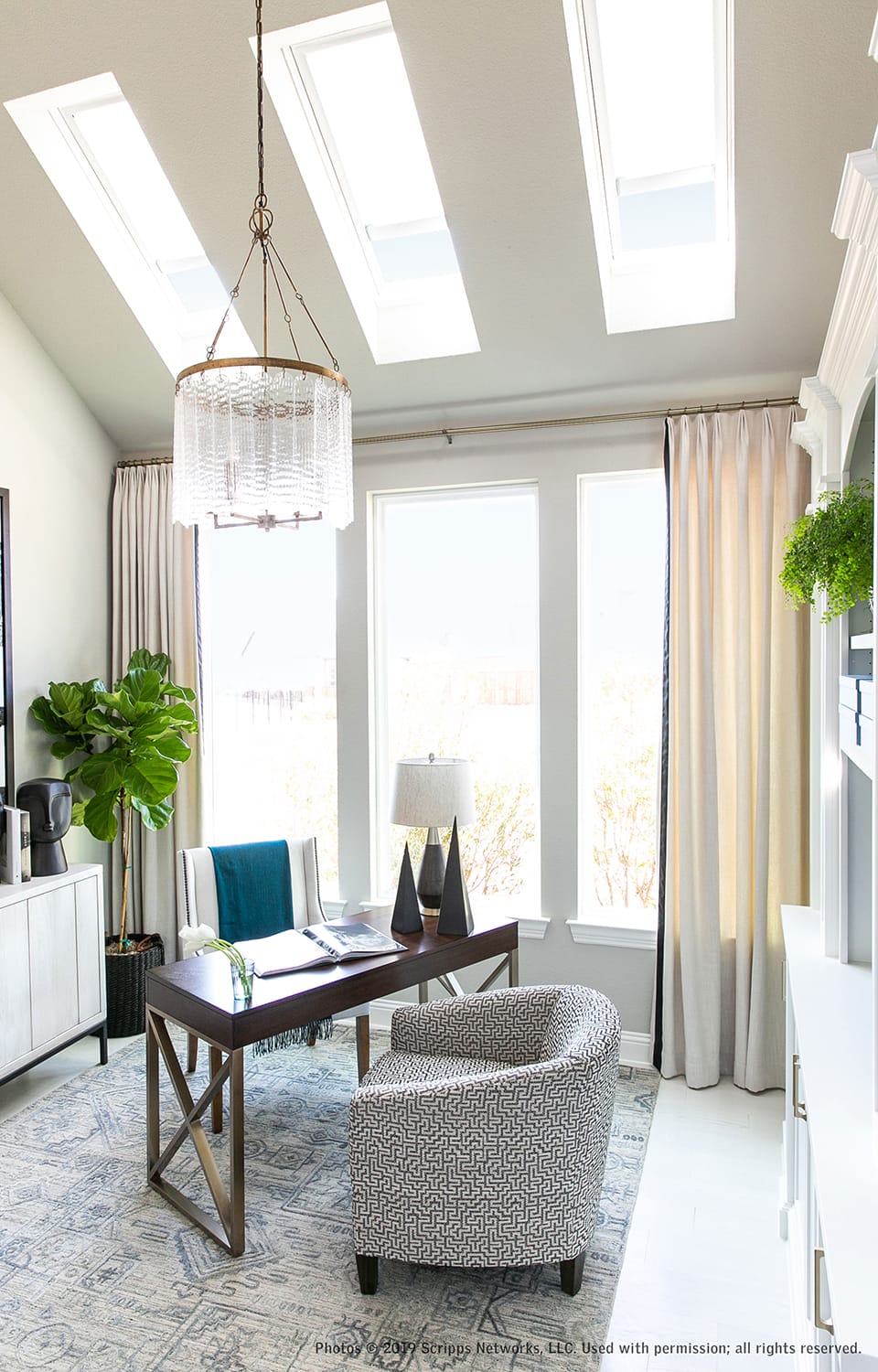 The office in the HGTV Smart Home 2019 is filled with natural light and fresh air, making it the perfect place to get work done. Below are three tips for creating a similar space in your own home.
Bring the outdoors in.
Skylights allow homeowners to create a more seamless indoor-outdoor connection, eliminating a barrier to the natural world outside. In this office, VELUX No Leak Solar Powered Fresh Air Skylights provide natural light and fresh air, creating a healthier atmosphere in which to work and live. Fresh air and sunlight have been shown to reduce bacteria and toxins in the air inside homes. And in the office, skylights spread natural light to the furthest corners of the room.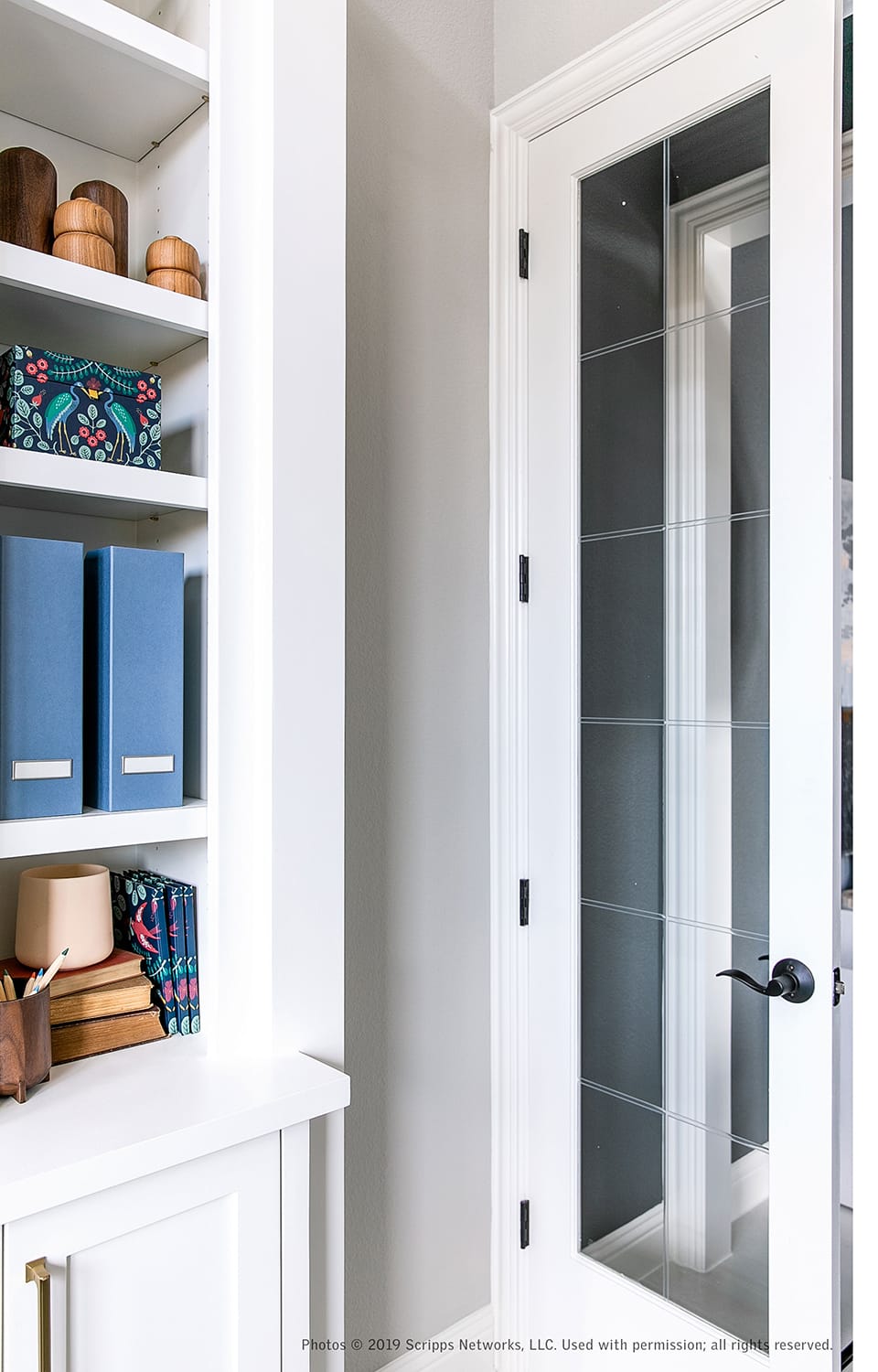 Choose neutral colors and soft patterns.

Interior designer Tiffany Brooks chose a neutral color palette by working with cream floor-to-ceiling curtains, white furnishings and light-colored flooring. The built-in shelving units, door, trim and VELUX Solar Shades are all white to add to the freshness and crispness of the room. Even the chandelier is subtle adding dimension with clear rippled glass. Brooks also incorporated natural wood décor found on the bookshelf and the desk.
She reserved color for subtle patterns found in the desk guest chair and carpeting. Fresh greenery and flowers add to the airy and fresh nature of the room.
Incorporate softer edges.
While the skylights, windows and desk create clean, crisp lines , Brooks balanced them with softer edges found in the barrel chair, round accent pillow and cylindrical chandelier. These soft elements add a feeling of ease to the room.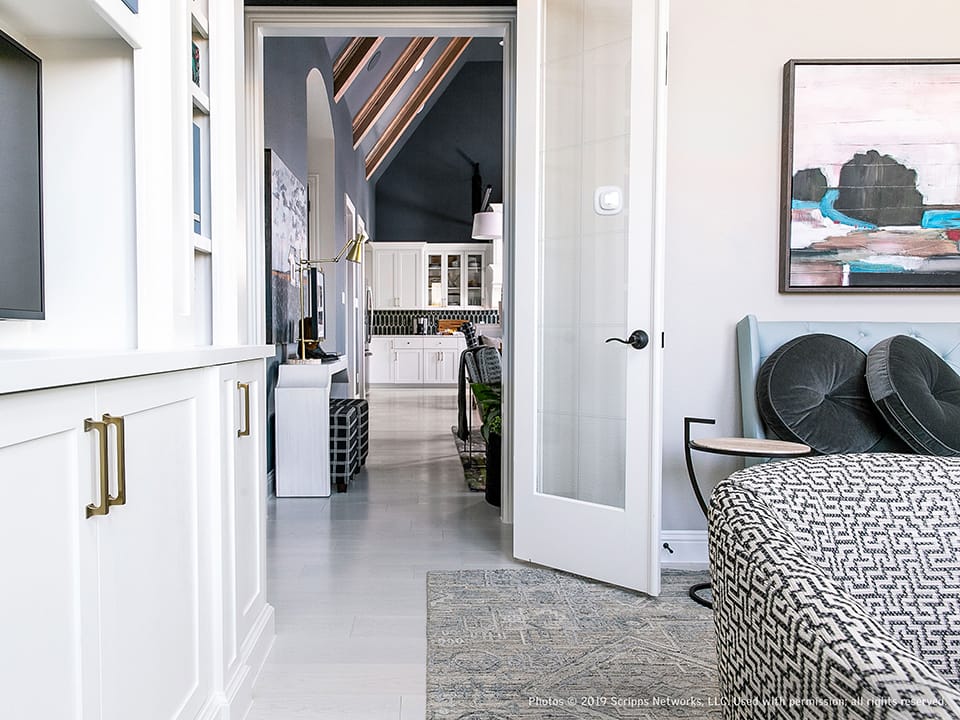 Photos © 2019 Scripps Network LLC. Used with permission; all rights reserved.