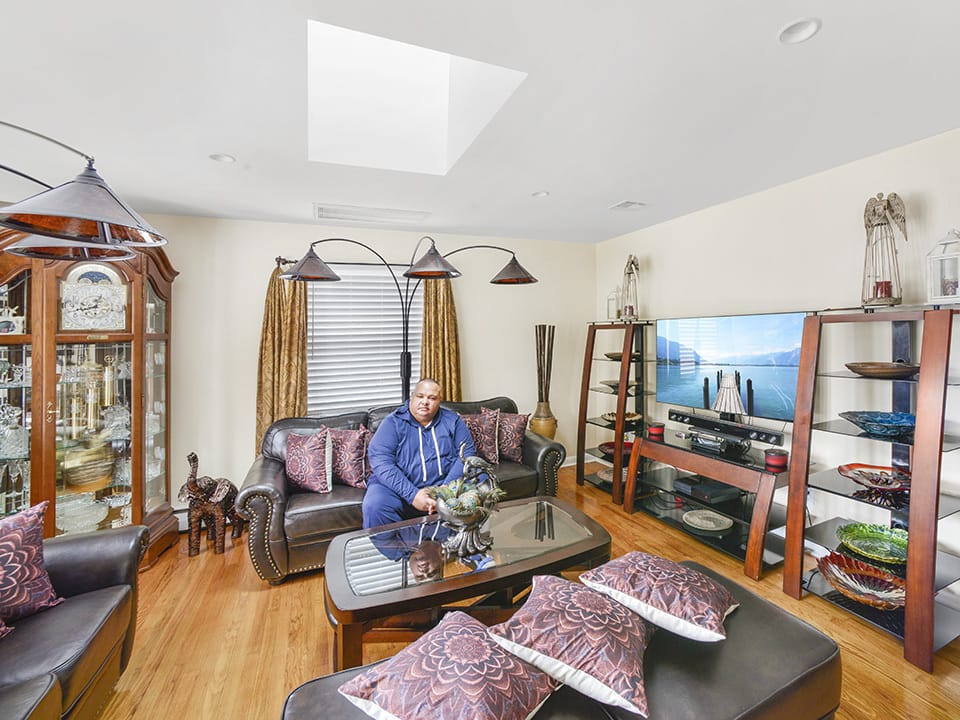 When Jeff Wallace moved into his Carteret, New Jersey, home four years ago, it already had a VELUX Sun Tunnel skylight in the bathroom. The Brooklyn native saw the potential to add more natural light to his home, but never expected it to come on the form of two free VELUX No Leak Solar Powered "Fresh Air" Skylights.
Wallace won the second quarter edition of the VELUX Daylight Renovation Sweepstakes, and now has a VELUX skylight in his kitchen and another in his living room. Before adding skylights, the living room, seen below, was dark.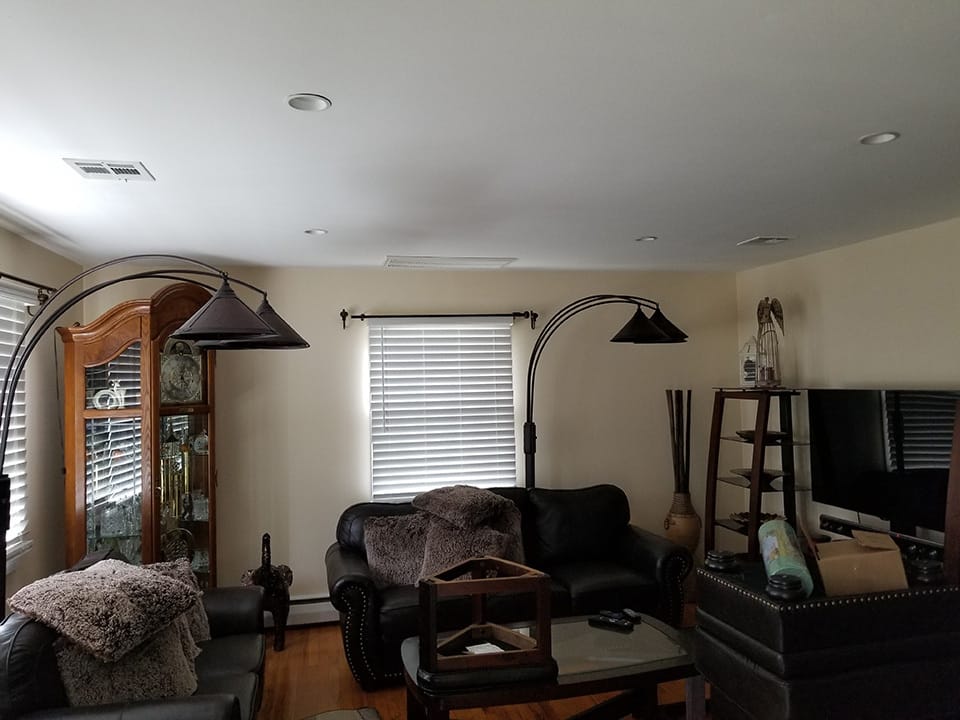 "The skylights are very nice," he said. "Both rooms have a totally different look now. In my living room I have four recessed lights and they're pretty bright. Now I don't turn them on much. I didn't use to spend much time in there, but I will now."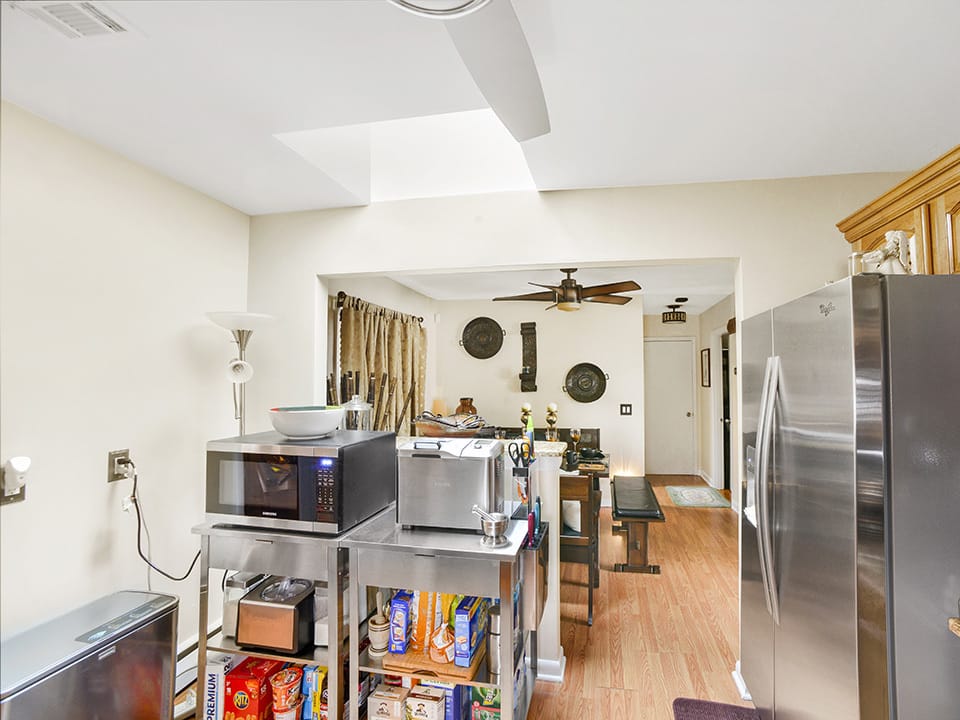 Wallace is a fan of HGTV, and he noticed the VELUX skylights used in the HGTV® Smart Home 2019. He learned about the sweepstakes after clicking on VELUX links to learn more about skylights.

Since moving into the house four years ago, he has steadily made upgrades. He added a gas line, a tankless water heater, a whole-house generator, some new doors and a whole house water filtration system. After the skylights were installed, he realized he needed to trim the trees in the yard.
"One of the trees branches were almost touching the roof," he said. "I had them both cut back; I don't want to block the sun from coming in."