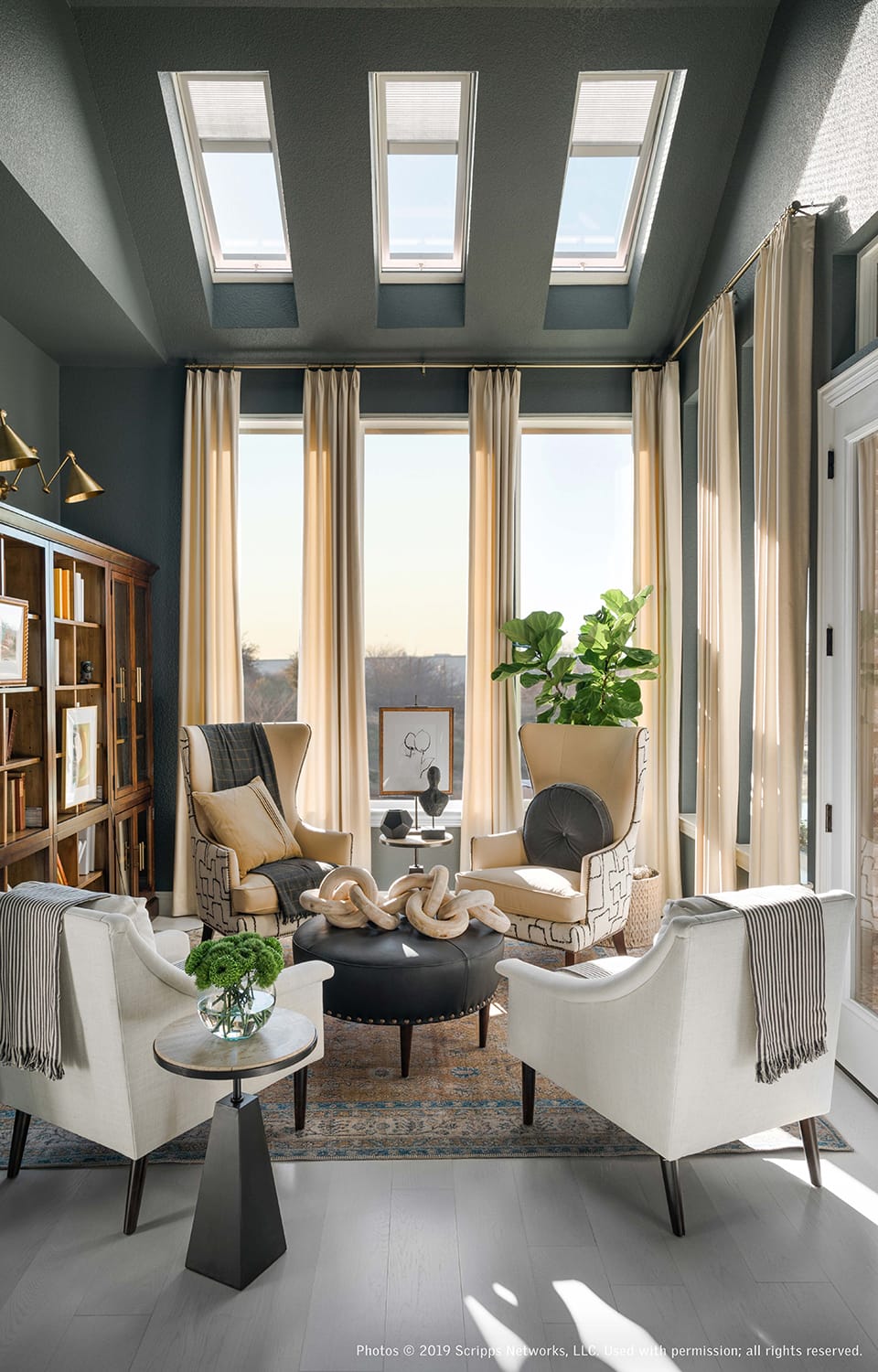 Interior Designer Tiffany Brooks made the HGTV Smart Home 2019 come alive by incorporating design elements that relied on natural light and fresh air from above. By balancing dark and moody colors with natural light, Brooks created a library space that was appealing and comfortable despite walls painted dark grey. Here are five tips for brightening a room with a dark color palette.

Incorporate natural light.
When painting with a dark color palette, like the dark grey in the library, adding natural light will help ensure the space isn't overwhelming. In this space, three VELUX No Leak Solar Powered Fresh Air Skylights add natural light that would be missing from above, making the space cozy and inviting. The skylights allow natural light to transform the space casting light and shadows onto the room, giving the homeowners the ability to truly experience the light changing throughout the day.
Create symmetry.
The sleek lines of the space help mold it into a modern space that feels even larger than it is. The skylights are installed in line with three floor-to-ceiling windows creating symmetry on which the eye can rest.
Draw the eye up.
Brooks incorporated fifth wall design. By adding skylights, floor-to-ceiling sheers and windows and a vaulted ceiling, she draws the eye up to a space that is typically unused – the ceiling.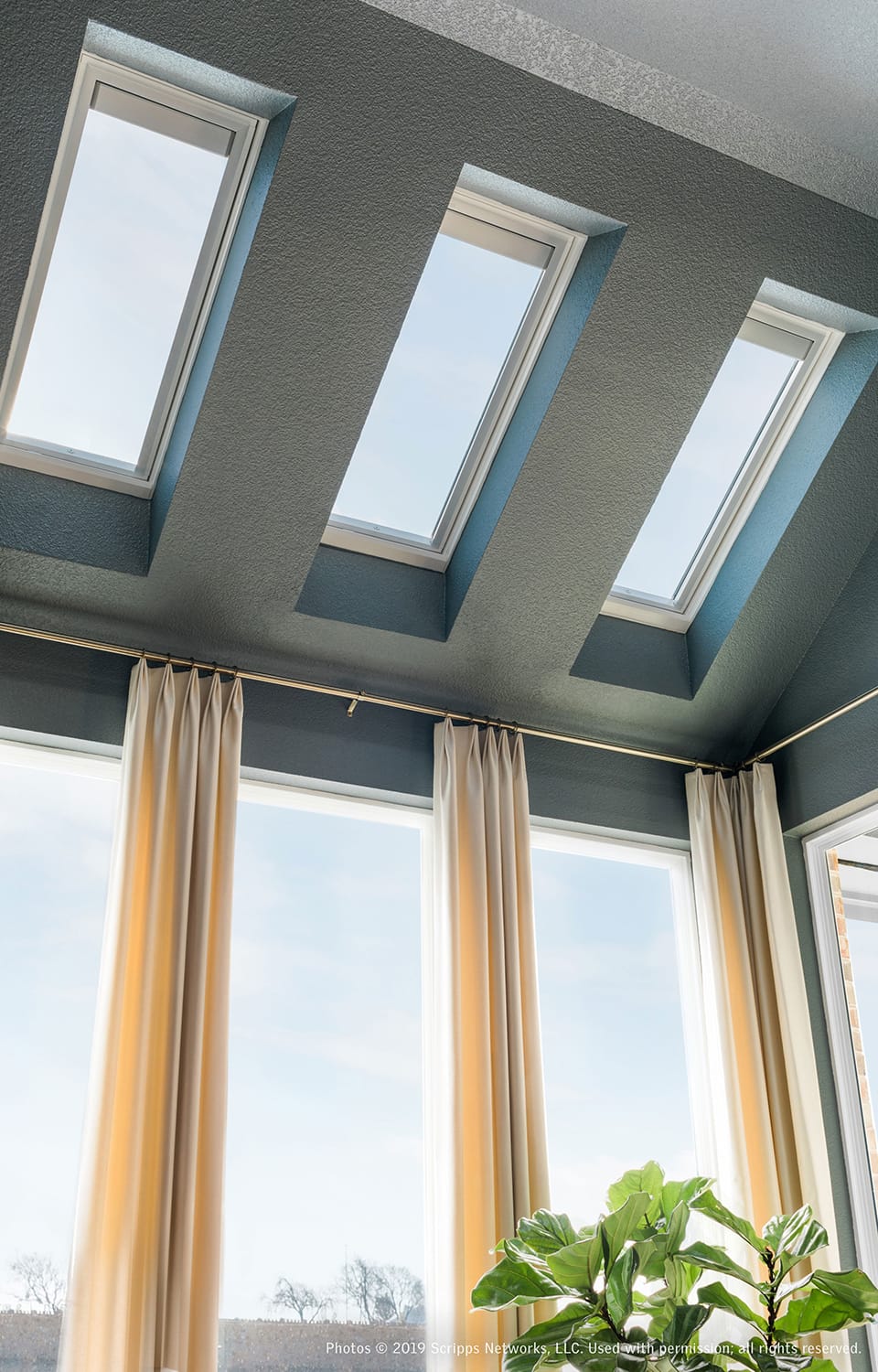 Counter dark colors with lighter ones.

Brooks used cream sheer floor-to-ceiling draperies, wood flooring with a white-washed appearance and light, neutral upholstered furniture to counterbalance the high-impact of dark colored walls. The result? A balanced space that is both enticing and comfortable.
However, it doesn't stop there. Brooks also incorporated lighter colored accents like the bone-colored wooden sculpture on the ottoman, a basket by the window and even elements on the bookshelf like a vase and bust. She reserved the darker design elements for smaller pops of color found in an accent pillow, blanket and the ottoman.
Add natural tones and elements.
Natural light provides a welcome complement to natural tones and elements. Brooks added a fiddle leaf fig and flowers of the bright green that pop under daylight. She also chose a natural wood wall unit whose chestnut adds warmth and depth to the room.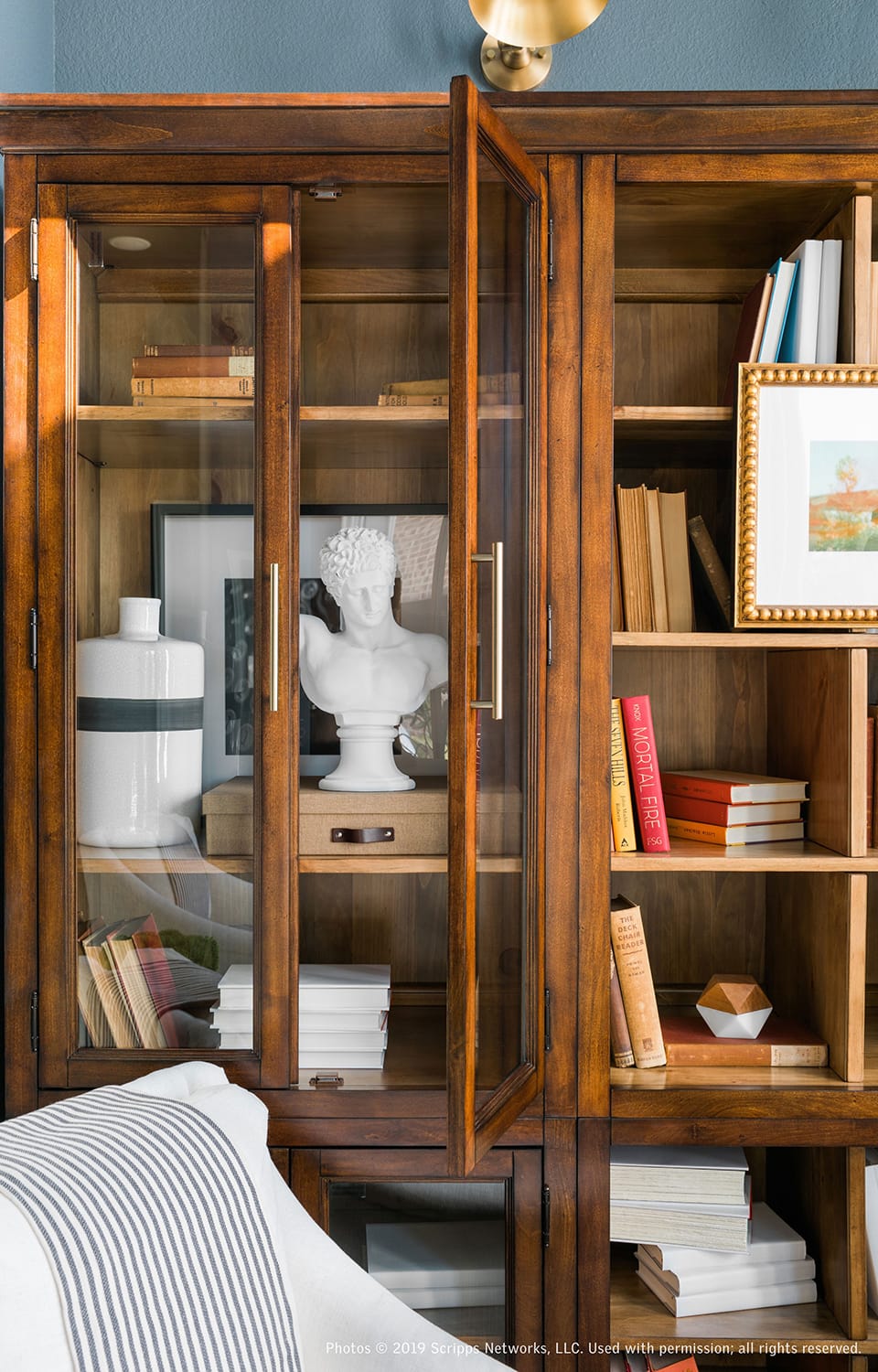 Photos © 2019 Scripps Network LLC. Used with permission; all rights reserved.