Brighten a windowless bathroom
Shavonda Gardner, the interior designer behind SGStyle.com, downsized to a cottage home, although her design aesthetic doesn't follow the "less is more" school of thought. Gardner loves bold patterns and dark colors. Painting things black is one of her favorite design moves. So when she decided to renovate the home's only bathroom, which has no access to exterior walls and therefore no windows, she knew she had her work cut out for her. Read more here.
With black floor and shower tile and black wainscoting in the plan, Gardner knew natural light was a must. She added a skylight to the space, and the effect is eye-popping. Because the skylight opens, the bathroom stays fresh and dry. A white, light-filtering shade diffuses the light as needed. The skylight is a solar-powered, fresh air model, size M06 (30 1/16" W x 54 7/16" H).
---
Project Details
Product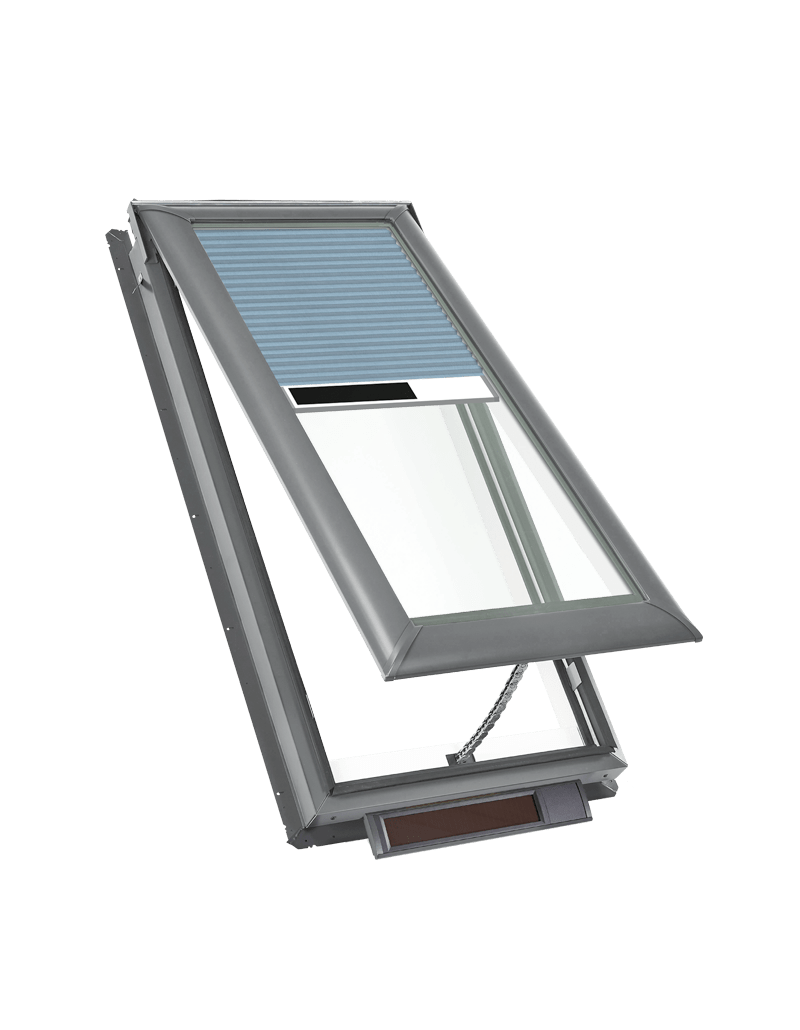 Solar Powered Fresh Air Skylights
Blinds
Light-Filtering Shades
---
Project Costs
Installation cost $1,545
+
Product cost $2,167
=
Total project cost $3,712
Actual installation costs will vary from these estimates based on common variables in roof construction and shaft construction.