The CABRIO balcony opens in seconds to create a roof window and balcony instantly. It's easier than ever to bring outside in with fresh air, daylight and panoramic views. Natural ventilation, increased energy efficiency and the beauty of the outdoors can turn any loft space into a private escape.


Open your world and enjoy a balcony instantly.
The VELUX CABRIO balcony opens in seconds to give your loft space a place in the sun. The innovative balcony adds air, light and a great view to your home. For added convenience, the VELUX CABRIO balcony fits flush with the roof when closed.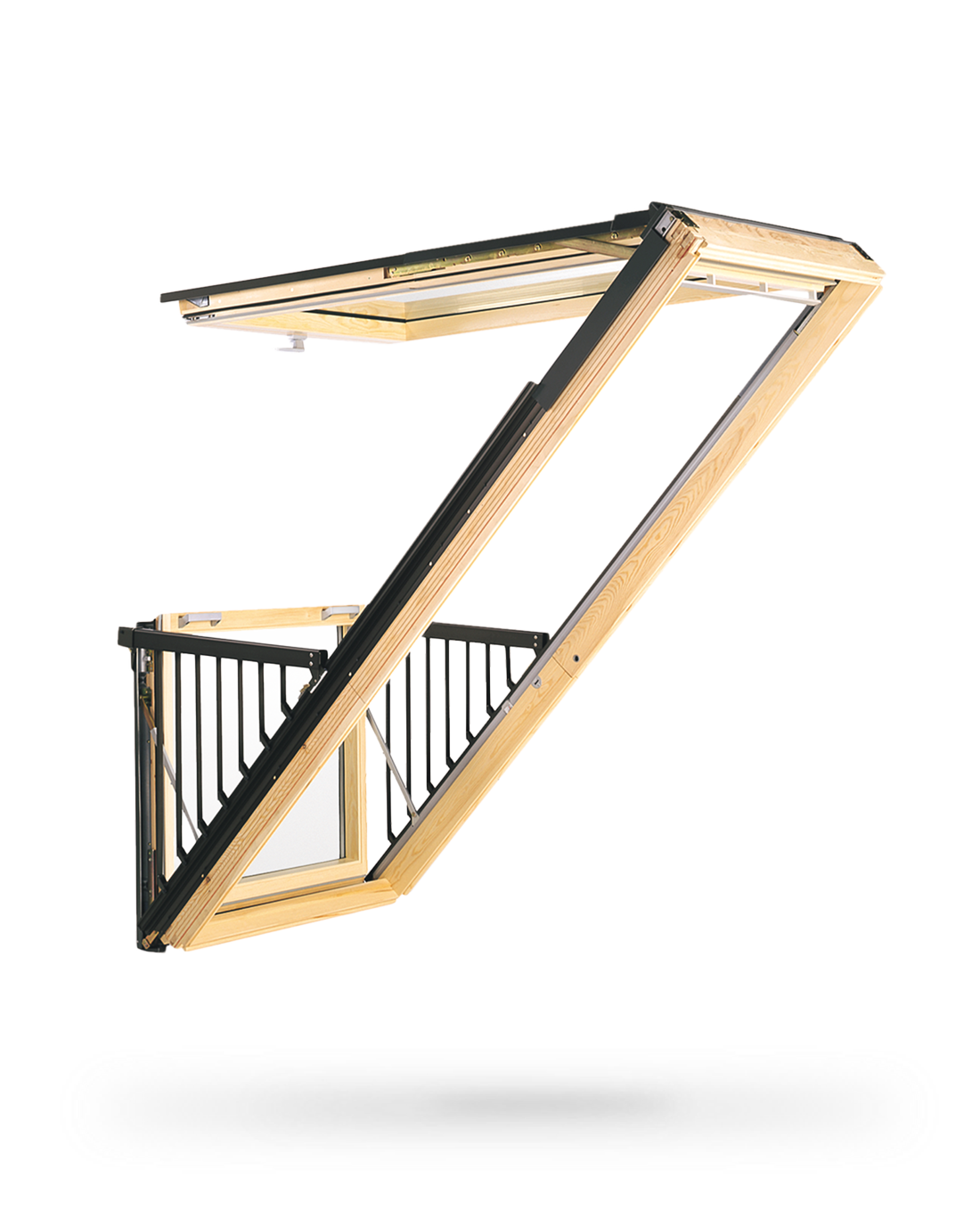 Instant room with a view.

The VELUX CABRIO balcony brings the outside in with natural light, fresh air, extra headroom and panoramic views.

Easily Access Your Balcony

The upper section is top-hung and opens outwards, while the bottom section unfolds into a glazed balcony with side railings.

Extra Comfort & Energy Efficiency

VELUX ThermoTechnology uses high-performance materials in the window construction to provide excellent energy efficiency, insulation and an airtight seal.


The No Leak Promise

The No Leak Promise carries a 10-year installation warranty, plus 20 years on glass, 10 years on product and five years on blinds and controls.


Enjoy Fresh, Clean, Filtered Air

Built-in, reusable and easy-to-clean, this air filter keeps out dust and insects to improve your indoor climate.
Costs vary depending on the number of skylights and your ceiling type.
These price ranges are for installation of a new single skylight, including labor for interior and exterior finish work, and for replacement of an old skylight. Consult an installer to obtain an exact estimate.
New Skylight

$5,350 - $5,950

Replacement Skylight

$4,450 - $4,850